CANDICE-17-018 | F | 6 MONTHS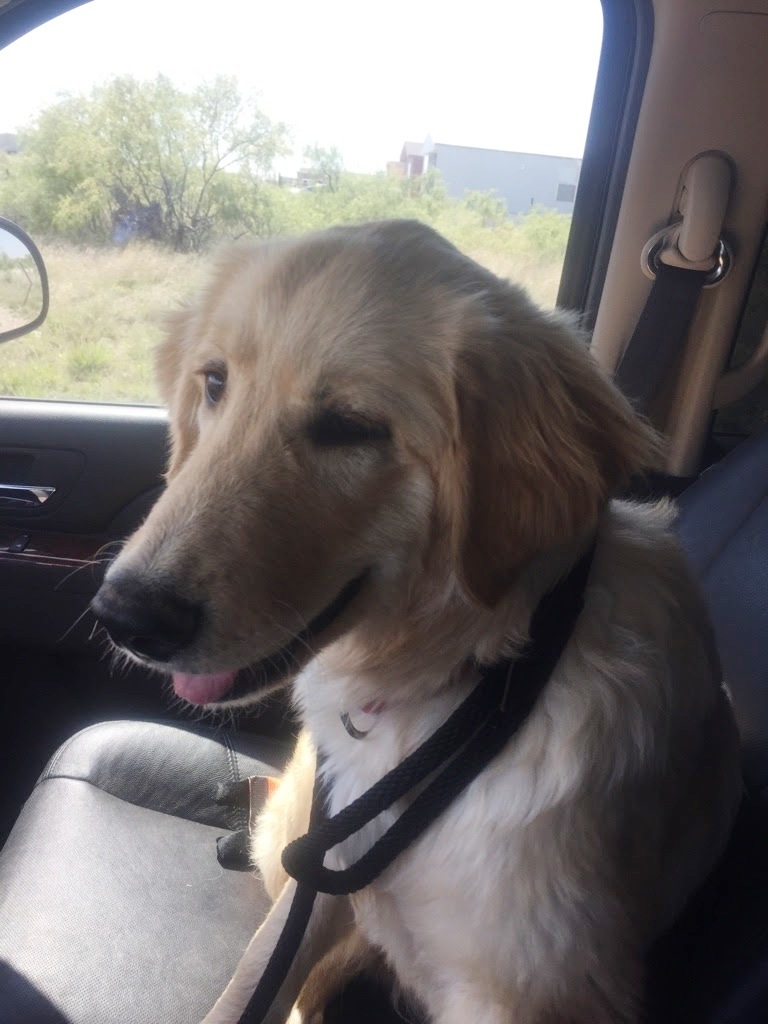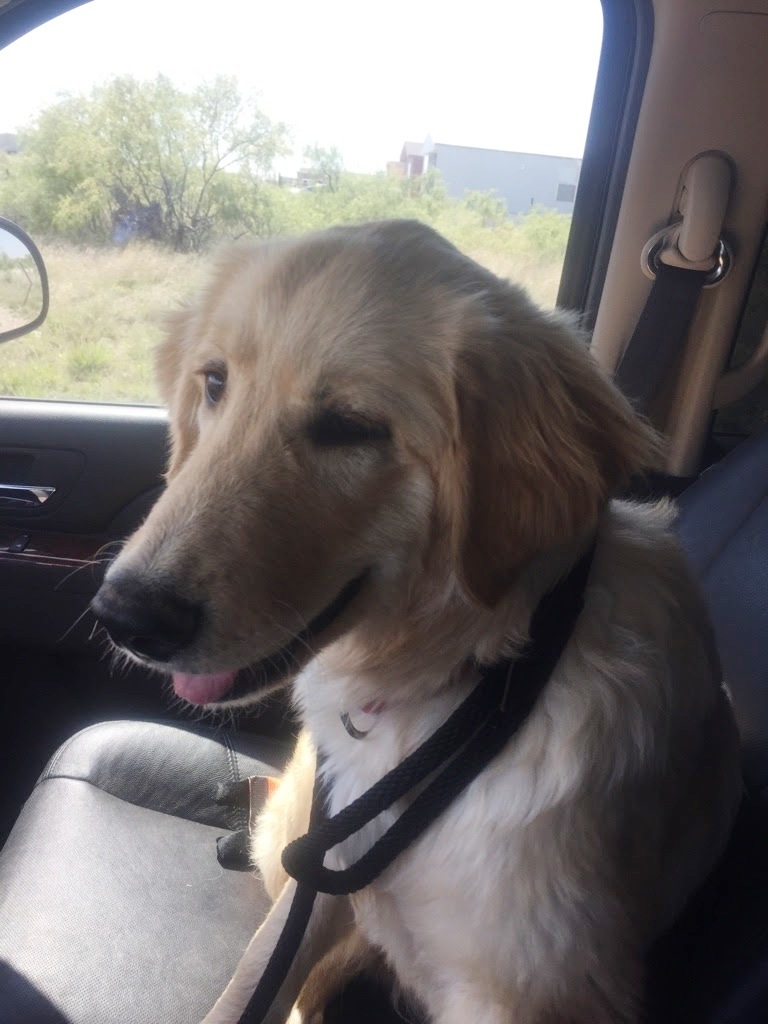 sold out
CANDICE-17-018 | F | 6 MONTHS
Breed: Golden Retriever
Gender: Female
Age: 6 months
Weight: 39.5 lbs
Height: Average
Medical/Other Notes:
Needs booster shots
Needs to be spayed
Click picture above for a much larger view.
Candice was found as a stray and efforts to find her owners were unsuccessful, so GRRNT was asked to help find her a new home.
PROFILE
Candice is a sweet and beautiful girl. At 6 months she is still a puppy and does not appear to have had any previous training. She needs house training, and she counter surfs and takes whatever smells good, everything goes in her mouth like any puppy, even crayons. However she has not chewed wires or clothing. Her foster family is working on these issues and her new family will have to continue this and have patience with her as she learns.
Candice loves people and dislikes being away from them. She stays behind a puppy gate at night and she will whine and bark and put her paws up on the edges looking for a way out. When loose with her foster family she is very quiet, almost never barking. Candice believes she is a little lap dog and jumps up on you in your chair without an invitation. She loves to be petted and when tired she will happily lay at your feet. If she is next to you on the couch she will sleep with her head in your lap. Candice follows foster mom around the kitchen while she is cooking or cleaning. She is a true velcro dog. Candice is submissive to her canine foster siblings, but runs and hides if they bark at her.
While Candice loves people, her youth and natural Golden exuberance means she should not be around young children as she might knock them down. She does not need another dog, but does need a playful family with someone at home to work with her. With some training and a clear understanding of her boundaries she will flourish and make a lucky family very happy.
UPDATE
5/19/2017 Candice has spent the last three days at the vet for treatment for repeated vomiting. She is just today doing better, but will stay at the vet over the weekend to be sure she is continuing to improve. If she is doing ok she will go to her foster home on Monday, but we need to give her a week or two to make sure she is over this before we show her for adoption.