CARA-17-045 | F | 6 YRS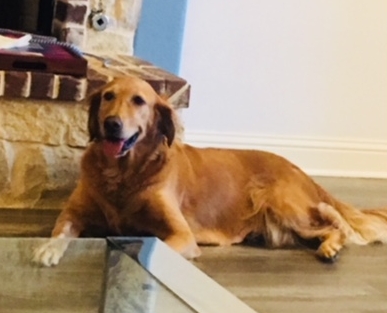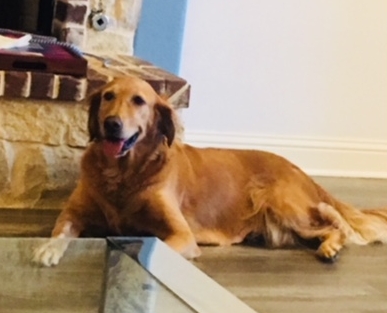 sold out
CARA-17-045 | F | 6 YRS
Breed: Golden Retriever
Gender: Female
Age: 6 years
Weight: 76 lbs
Height: Average
Medical/Other Notes:
Click picture above for a much larger view.
Cara was an owner surrender to GRRNT. She is settling into his foster home and we will know more about her soon.
PROFILE
Cara is a sweet little 6-year old girl. She came to us as an owner surrender. She is a very easy going and layed back Golden. She is a calm dog and lays around the house most of the day. She is house trained and has not had any accidents since we have had her. She is also crate-trained and happily spends the night in her crate with some treats. Cara was surrendered with another dog and gets along with our resident canine.
She has a strong retriever instinct and loves chasing squirrels and rabbits. Cara likes to spend time in the yard or near a window looking at squirrels running around. Cara likes to go out on walks and explore the outdoors, but she does need some leash training and is getting better at it. She is a quick learner and we are working on commands like sit, down and come here. She is food motivated and may counter surf when not watched.
Cara loves to snuggle and get belly rubs from her human pals. If you are looking for a calm and mild companion, Cara will be a perfect addition for your family.