COSMO-17-042 | M | 3 YRS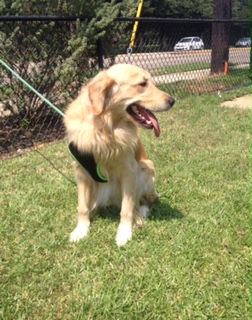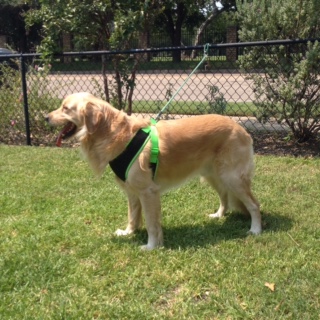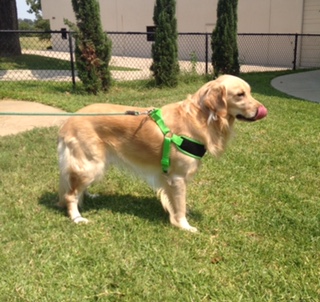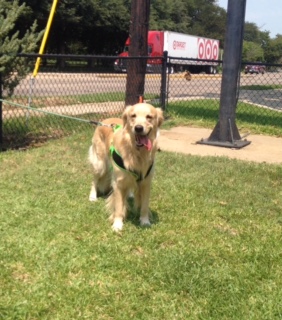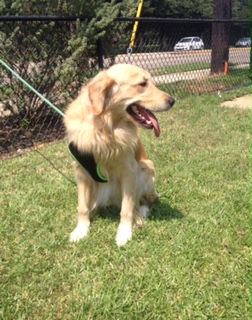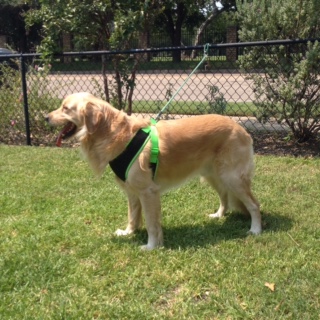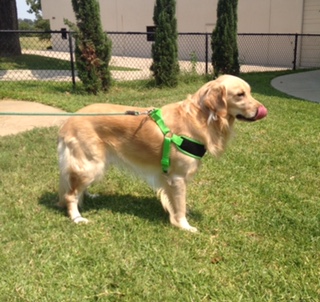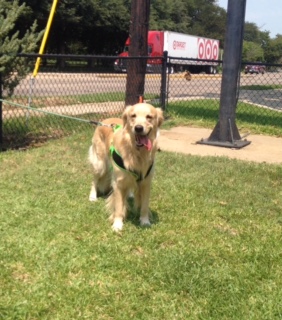 sold out
COSMO-17-042 | M | 3 YRS
Breed: Golden Retriever
Gender: Male
Age: 3 years
Weight: 77 lbs
Height: Average
Medical/Other Notes:
Needs booster shots
Needs to be neutered
Click picture above for a much larger view.
PROFILE
Cosmo is a gorgeous, smart, 3-year-old male who was was surrendered to GRRNT due to a change in his owner's living circumstances.
Cosmo is a big, strong, happy guy. He wants to be where his people are all of the time and is attached at the hip at most times with a human who is home. He is the quintessential retriever and likes playing with tennis balls. We do not know how Cosmo does with cats or young kids. We do know he does well with his foster's 15 and 18-year-old humans.
Cosmo is house trained, crate trained and needs some work walking on a leash. He's been getting two walks a day at his foster home and he LOVES his walks and would really like to chase after bunnies and squirrels. We do not know yet how he does meeting other people or dogs while on a walk. He knows the commands, "Sit" and "Stay", however, he is a little stubborn, gets a little excited and sometimes doesn't want to mind. This will need to be reinforced.
Cosmo was an only dog, so he is learning to share with his foster brother and sister dogs. This includes sharing humans as well as toys and at first was a little protective of them. He has quickly learned that if he wants attention, he needs to share! We are not sure he ever knew how to play with other dogs but he is starting to try and play with his foster brother & sister dogs after a couple of weeks with them. He would like to be the alpha dog, so if he has furever brother or sister dog's, this should be noted. He would LOVE being an only dog but if he has a furry sibling, he would prefer they be his size and not a smaller dog.
Cosmo is a bit of a picky eater, but it's very manageable. It's clear he was given lots of human food in his past and has tried, to no avail, to convince his foster family that is what he needs to eat. He is super smart and super affectionate and would love to sleep in that fluffy comfy looking human bed if allowed. In fact, he's very polite and will put his head on the end of the bed to ask permission first before jumping up on the bed. He could be a counter surfer if not watched well and if given the chance, he would get into the trash. He does NOT like loud noises like the trash truck or hearing the shotguns in the distance of dove hunters. He did well with a bath but we do not know if he likes to swim. He rides very well in the car.
Cosmo is really a curious and smart guy and a love bug. This is the closest his foster family has come to a "foster failure" by wanting to keep him. He's a really awesome fella with lots of potential. Cosmo is looking for his best friend, come meet him and see if that's you!
UPDATE
Cosmo is scheduled to be neutered on 9/26/2017, and will be ready to join his new family after he recovers from surgery.