DUDLEY-17-028 | M | 8 YEARS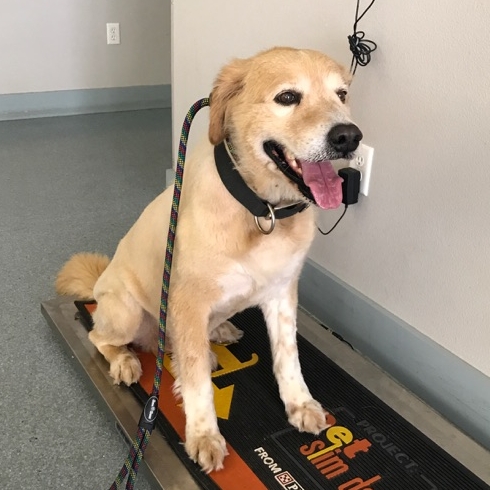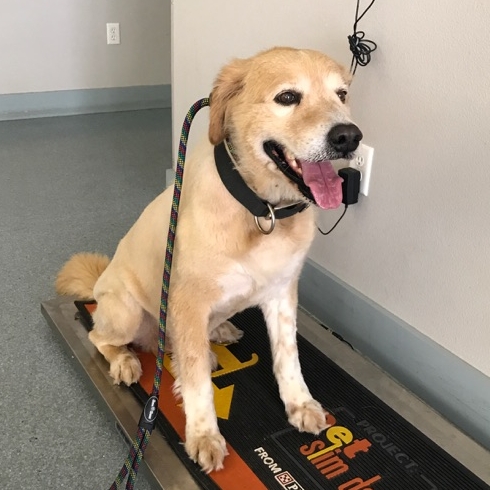 sold out
DUDLEY-17-028 | M | 8 YEARS
Breed: Golden Retriever mix
Gender: Male
Age: 8 years
Weight: 76 lbs
Height: Average
Medical/Other Notes:
Needs to be neutered - Done
Heartworm positive - Complete treatment
Click picture above for a much larger view.
Dudley's owner passed away and he found himself in a local animal shelter. He is a lovely dog, very sweet and just wants to be near you. He was recently shaved, but you can tell by his fluffy tail that he will have a beautiful coat when it grows back in. Unfortunately, Dudley has heartworms and will need to go through treatment. He will be available for adoption in a few months after he finishes heartworm treatment.
PROFILE
Dudley is a really gentle fellow. When he first arrived in GRRNT care he exhibited some stiffness in his back and weakness in his rear legs, and had a little difficulty getting up from laying down. He seemed uncomfortable and was not interested in eating very much. His vet exam discovered some arthritis in his spine, and he has been started on medication to help him be more comfortable. His foster family reports he is showing signs of feeling better, and is more interested in eating than he had been. He is doing much better with eating his food and beginning to enjoy treats. We are hoping he will continue to improve as we work to get his discomfort under control and he is no longer in pain.
He seems to perk up when his foster's granddaughter comes over, and has even ventured into the pool if she is there to encourage him. Dudley has been introduced to the family's 3 cats, and he was fine with them. He is very gentle with the neighbor's toddlers, and picks up their stuffed animals and brings them to his foster dad. He is noticing the rabbits and squirrels on his walks, but does not attempt to chase them. He seems to enjoy his nightly session of tummy rubs and cuddling with his foster.
Dudley is a sweet little old guy who will enjoy a loving home with someone who appreciates slow, meandering walks, and daily snuggles with his person. If you are looking for a calm, and gentle companion, and don't want any of the high energy activity of a younger dog, Dudley may be your prince charming.
Dudley will begin heartworm treatment in early August. He will not be ready for adoption until sometime in October.
 
UPDATE
October 12, 2017
Dudley has completed heartworm treatment and is ready to find his forever family. He will be making his debut at the meet n greet on October 14, 2017.