GABBY-17-134 | F | 8 YEARS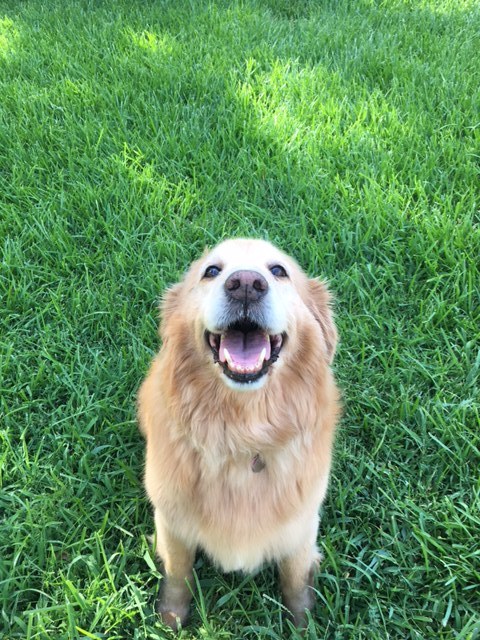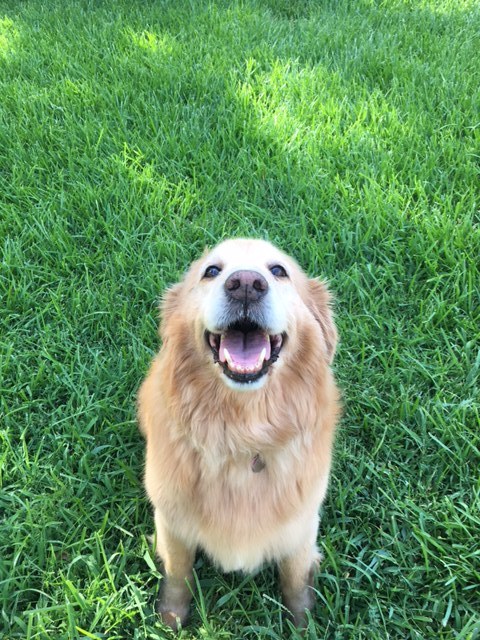 sold out
GABBY-17-134 | F | 8 YEARS
Breed: Golden Retriever
Gender: Female
Age: 8 years
Weight: Average
Height: Average
Medical/Other Notes
Click picture above for a much larger view.
Gabby was an owner surrender to GRRNT due to a change in her family's circumstances. She is just settling into her foster home, and we will know more about her soon.
PROFILE
Meet Gabby! She is a next-to-perfect Golden Retriever. Gabby is an 8 year old spayed female who came to GRRNT as a surrender when her owner's home situation changed. She weighs about 80 pounds (but is currently doing her best to slim down her girlish figure).
Gabby's favorite things:
Hugs
A couple of leisurely daily strolls around the neighborhood
More hugs
Breakfast
Belly rubs
Being in the same room as her human
Snacks
Inspecting the cat
Naps
Dinner
Miss Gabby is a sweet, happy, lovable Golden companion. She loves a good walk in the morning, another walk around dinner time, and a quick sniff around the yard before bed. She doesn't care much about playing fetch or tug-of-war, but she does like a good game of "treat patrol". Mainly, Gabby just wants to be wherever her human is. She will keep you company whether its at your feet while watching TV, in the kitchen (her favorite room), in the bathroom, or hanging out with you in the yard. She loves hugs and kisses, but doesn't kiss back :-).
While at her foster, she has learned to use the doggy door, has never had an accident in the house, and LOVES the cat (who mostly loves her back). She is very well mannered and knows how to sit, stay, and shake hands. She also has a pretty good vocabulary – she knows the words "no", "walk", "leash", "outside", "bed", and "breakfast" (all the important dog words).
Gabby is protective of her home and yard, and will bark if someone comes to the door (and she's not very fond of the gardener invading her domain either). She sometimes gets a little excited when we see other dogs on our daily walks. But is quick to settle down with some calming, stern words and a good firm hold on the leash.
Gabby's previous owner indicated that she is not welcoming to other dogs at first, and can be hostile, but given time she will adjust to being around them. At her foster home Gabby is the only dog in the home, and she is very happy being the center of attention. We believe Gabby will do best as an only dog, and she will certainly be happy to give you all her love and attention.