GRACIE-17-131 | F | 1.5 YEARS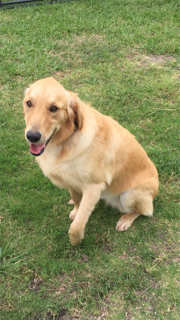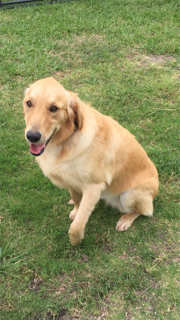 sold out
GRACIE-17-131 | F | 1.5 YEARS
Breed: Golden Retriever
Gender: Female
Age: 1.5 years
Weight: Average
Height: Average
Medical/Other Notes: None
Click picture above for a much larger view.
Gracie is an owner surrender to GRRNT due to a change in her family's circumstances. She is brand new to GRRNT, and just settling into her foster home. She is definitely a water dog, though, within minutes of being in the yard at her foster home she was in the pool. We will have more information about Gracie soon.
PROFILE
Goodness Gracious Gracie Girl!
Gracie is an 18 month old , owner surrender. She is spayed and current on all her shots. She's a romantic at heart. She just wants to sit on the couch next to you and hold hands. If you are in the water, she is in the water. She walks well on a leash and plays well with her foster brothers (human and dog). She crates ok but would rather go with you than be left behind. She'd love to sleep at your feet wherever you are.
Gracie was amazing at the 4th of July parade! There were noise maker horns , bicycles, golf carts , car horns, little kids, and yapping dogs. She handled all the activity like a champ. She loves people. She would be perfect for a family that is active and has other furry siblings for her to play with. If you like long walks on the beach and fetch for hours, Gracie is your girl.