HUNTER-17-133 | M | 2 YEARS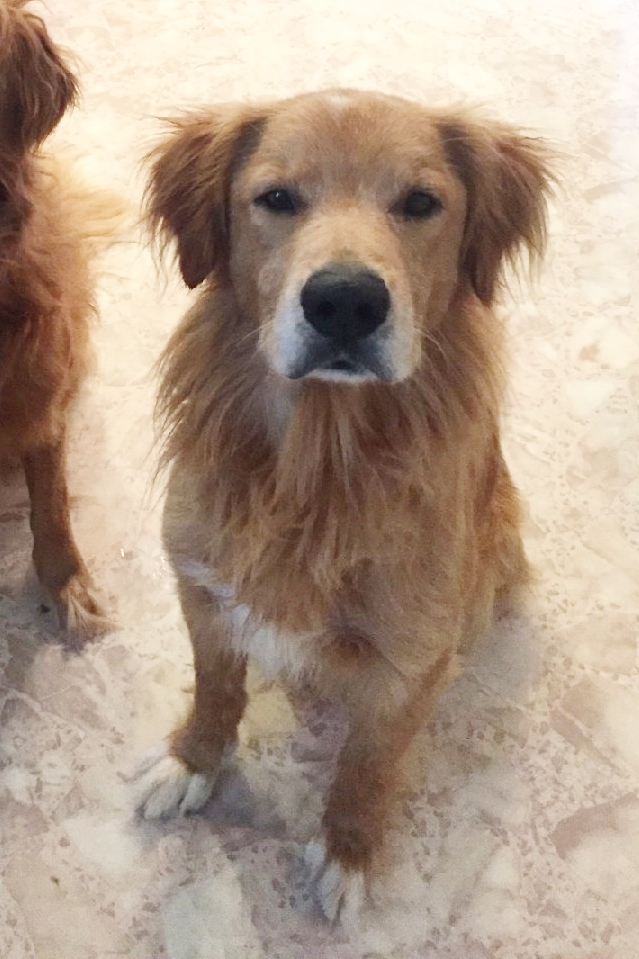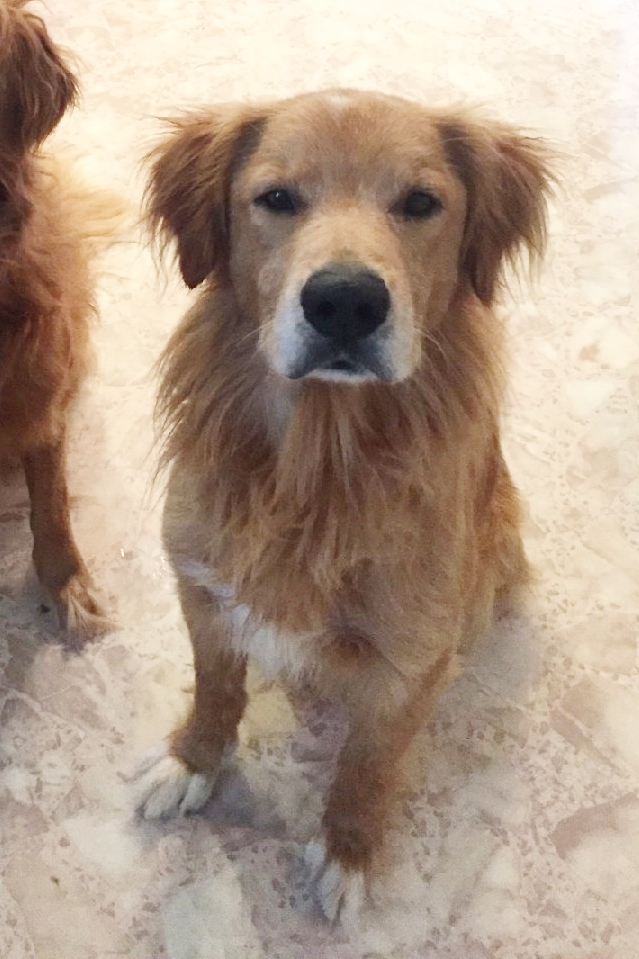 sold out
HUNTER-17-133 | M | 2 YEARS
Breed: Golden Retriever
Gender: Male
Age: 2 years
Weight: 56 lbs
Height: Average
Medical/Other Notes:
Heartworm positive - Completed treatment
Click picture above for a much larger view.
Hunter was picked up as a stray by local animal control. He unfortunately has heartworms, so he will be with GRRNT for the next 3-4 months to undergo treatment. Hunter is just settling into his foster home, and we will know more about him soon.
PROFILE
Hunter is a very affectionate boy who loves attention. He wants to be right where his people are, all the time. Hunter is completely house broken, knows basic commands and very gentle at taking treats! Many times when he gets excited, he will bark, like when he is getting his leash on or about to eat. However he doesn't bark when the doorbell rings and is pretty good when meeting people. We are working on leash training. When we first get out on a walk, he will pull a bit but, not for long.
Hunter loves to cuddle and will push on you to make sure he is as close as he can get. He enjoys playing with his golden foster sister and will follow her around when outside making sure to cover her tracks. He seems to want to be the alpha dog which works fine with his canine companion in his foster home. Hunter will be looking for a canine companion that doesn't mind sharing their people's affection.
Hunter has a lot of personality and does some funny and cute things. We have some scented candles that he loves to smell. He will get up on a chair so he can smell them. Whenever he sees himself in a mirror, he barks at himself. Hunter sometimes has something he wants to say and will talk to you. He will keep you entertained.
Hunter will start heartworm treatment soon, and we expect the will be ready for adoption sometime in October.
 
UPDATE
October 12, 2017
Hunter has completed his heartworm treatment and is ready to find his forever family. He will be making his debut at the meet n greet on October 14, 2017.