LEE-17-138 | F | 5 MONTHS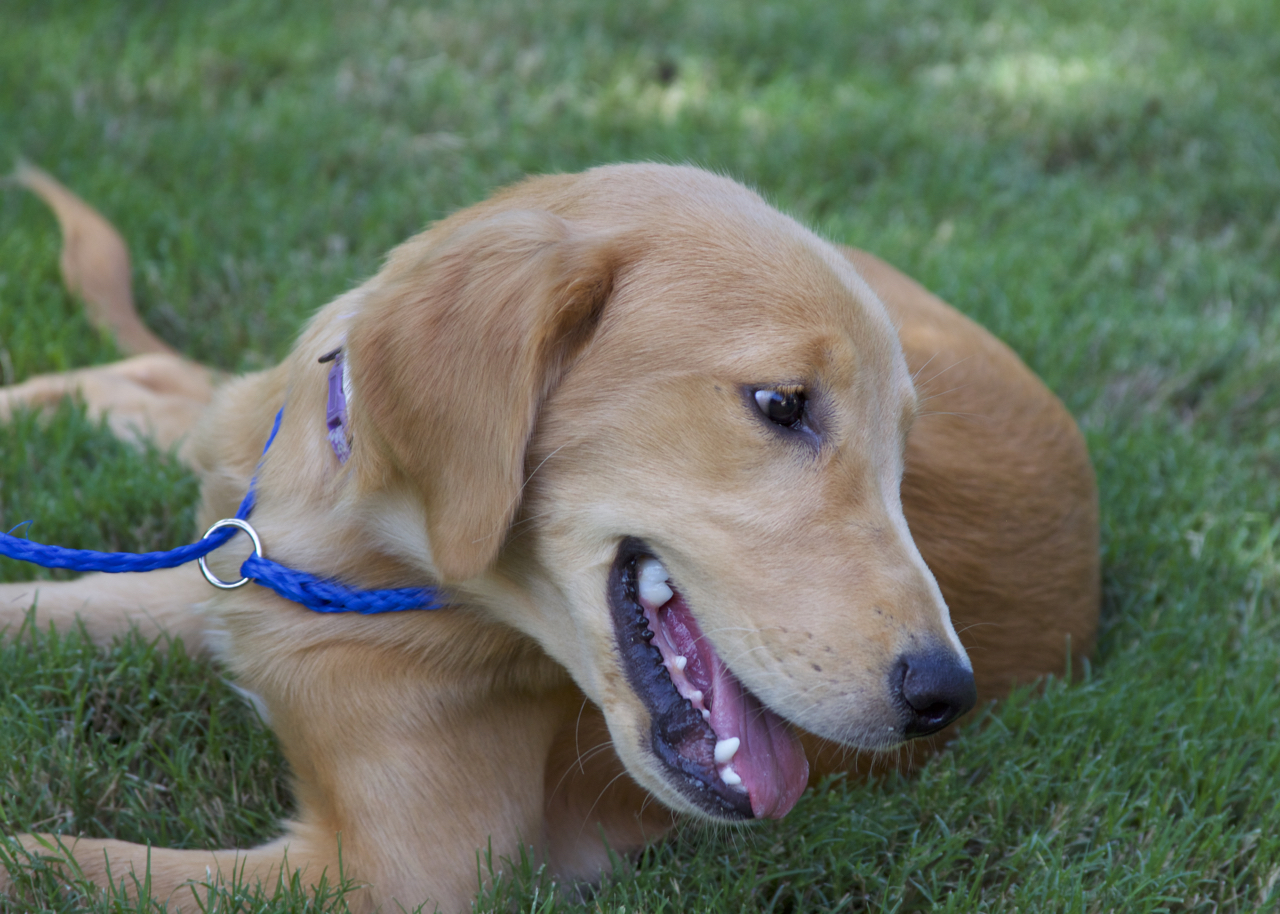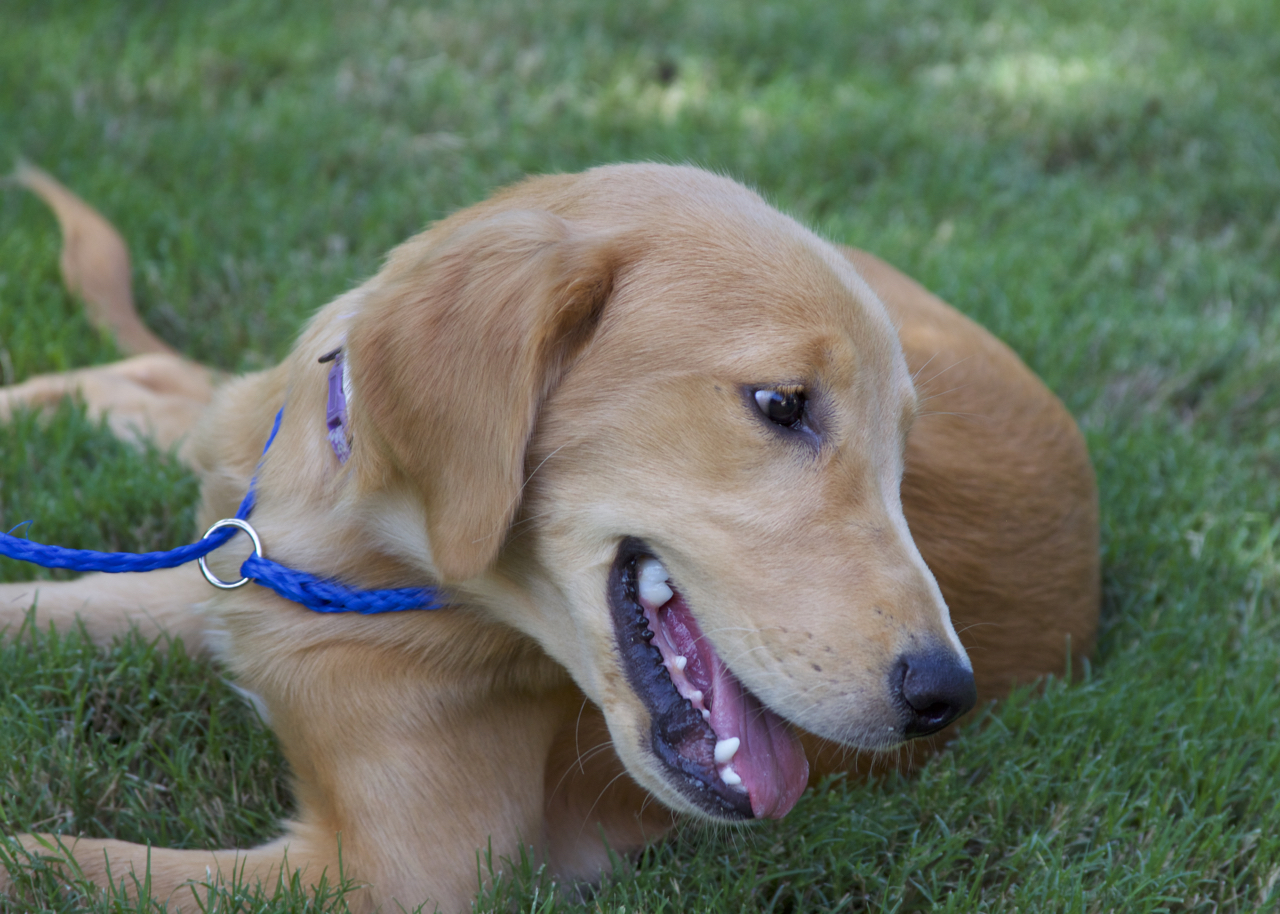 sale
LEE-17-138 | F | 5 MONTHS
Breed: Golden Retriever
Gender: Female
Age: 5 months old, DOB 2/22/2017
Medical/Other Notes:
Needs to be spayed
Needs booster shots
Click picture above for a much larger view.
NOT ATTENDING MEET N GREETS UNTIL LATE AUGUST
Lee and her four siblings were turned over to GRRNT when their family had an emergency, and they wanted to be sure the puppies were well cared for. They have just arrived in foster homes, and we will know more about them soon.
PROFILE
Lee is a very sweet and affectionate little girl who is a little timid when first meeting other dogs and people by being very submissive and rolling on to her back. When on a walk, things still scare her a little bit, but she's getting used the noises in the neighborhood.
Once Lee gets to know you, and it doesn't take long, she is a typical energetic puppy! Lee is either full on or completely off as most puppies are. She is crate trained and will actually put herself to bed when she's tired with the crate door open. She is potty trained and knows the command "Go Potty". She's a smart girl and picks up things fast from her foster Mom & Dad and fuzzy brother and sister. She wants to play ALL THE TIME and sometimes she has to be put into time out in her crate to take a little break. She loves being an inside dog in the nice, cool air conditioning.
Lee is teething so it's important she has lots of chewy toys available to substitute when she's not supposed to be chewing on things she shouldn't. She is the quintessential retriever and loves tennis balls. She will need a family that is willing to work with her on obedience training. She is learning to walk on the leash but still wants to chew on the leash if you are not watching her closely. She has started to recognize the "sit" command. Lee is very jumpy and very excited to see her people return to the room. She would love to be on the furniture and is learning not to put her paws up on the kitchen counter. She will "pancake" (go totally limp and roll over) sometimes when she doesn't want to do something.
Lee is super sweet and just wants to snuggle up with her people. She will lean on you when she's loving on you. She most likely will be a "velcro" golden, where she wants to be with her people all the time. Her favorite spot is sitting on her foster Mom's lap and getting loved on. She has a little white tuft of hair on her chest and is a little doll!
Due to her high energy level and strength, Lee most likely will need a family with older children. She would do great with another dog to play with or as an only dog. If she's an only dog, she will need a lot of activity to keep her from getting into things she shouldn't.