LOKI-17-126 & THOR-17-125 | M | 5 YEARS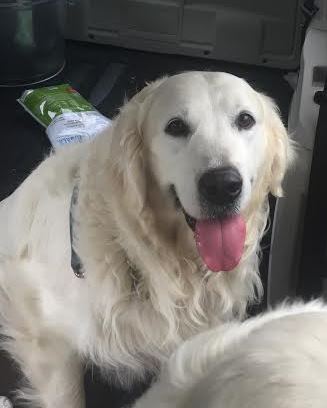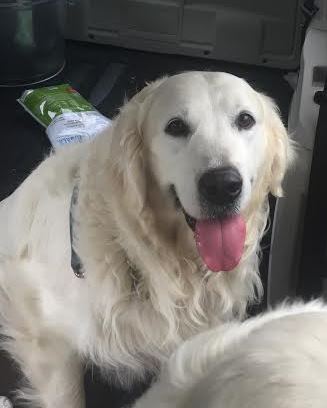 sold out
LOKI-17-126 & THOR-17-125 | M | 5 YEARS
Breed: Golden Retriever
Gender: Male
Age: 5 Years
Weight: Loki 103 lbs, Thor 79 lbs
Medical/Other Notes:
Treating ear infections
Just neutered
Click picture above for a much larger view.
Loki and Thor are a pair of brothers who were owner surrendered to GRRNT due to change in circumstances. These boys have been together since birth and we will be placing them in a forever family where they can stay together.
PROFILE
Loki & Thor are a bundle of love and never get enough petting. Since the moment they arrived at their foster home, they have gotten along great with everyone including their golden foster sister. They follow each other everywhere inside and outside. Many times we will find them lying next to each other with one of their heads on the other. Loki & Thor are super calm but, do need a lot of exercise. Only a couple of times while outside, when they heard someone in the alley, have they barked. When someone comes to the house, they are very calm greeting our guests never jump, again they just want to be loved.
These sweet boys know basic commands and are very good taking treats. They have had just a couple accidents in the house, so house training will need to be reinforced. Loki & Thor get very excited to go on walks. Since having them, they have been on exercise restriction due to being neutered so, we haven't been able to do that much yet. They will need someone very strong to walk each one of them until they learn to walk better on the leash.
When they get bored, they have been a little destructive a couple of times, and did shred some of foster mom's work papers. They are learning house manners though, and once they are able to get a lot of regular exercise, this should help with that. These boys will do great in just about any home, as long as they have plenty of exercise and have someone strong enough to walk them (initially). These sweet, loving boys will bring a lot of joy to their new family.