MICAH - 17-115 | M | 9 YEARS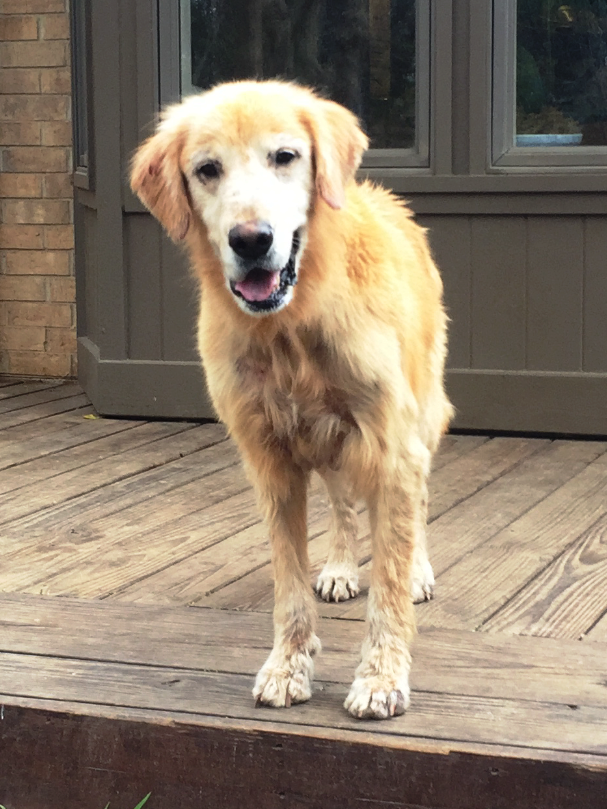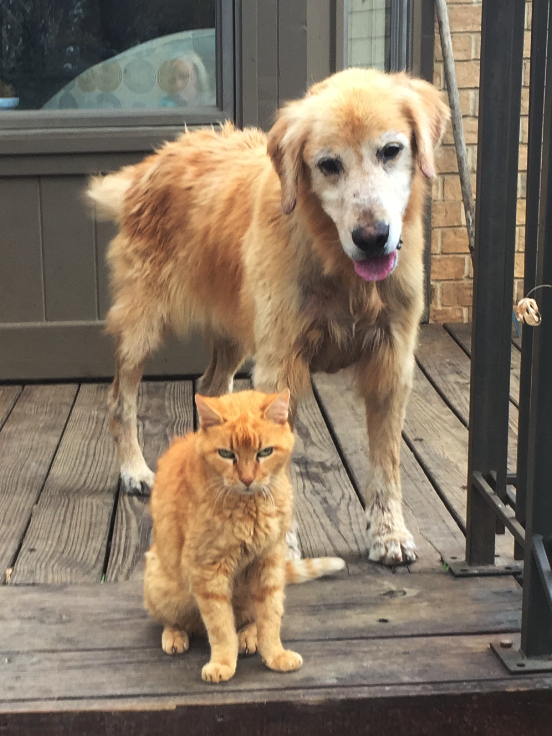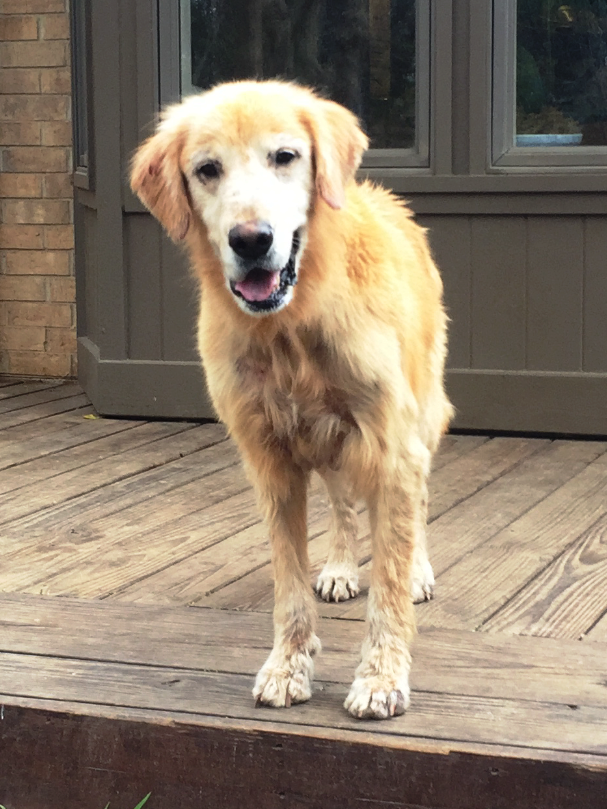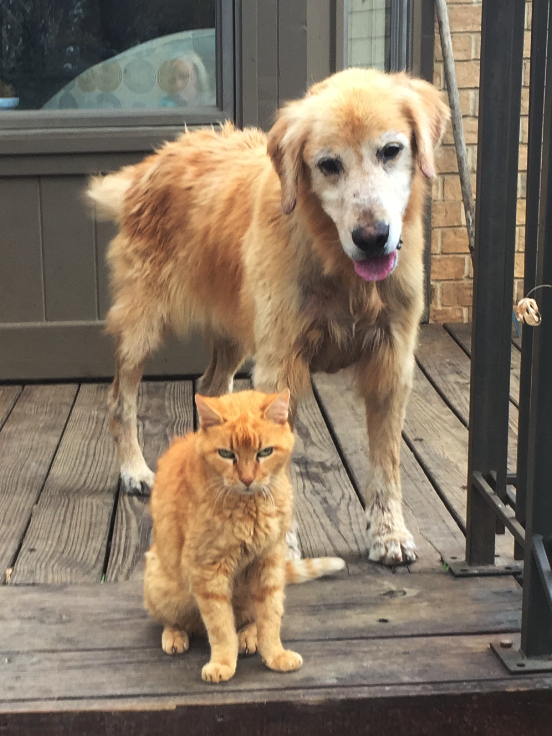 sold out
MICAH - 17-115 | M | 9 YEARS
Breed: Golden Retriever
Gender: Male
Age: 9 Years
Weight: Average
Height: Average
Medical/Other Notes:
Sarcoptic mange - finished treatment
Click picture above for a much larger view.
Micah was found as a stray and his owner's could not be located. He is just settling into his foster home, and we will have information about him soon.
PROFILE
Micah is a wonderful dog and he really doesn't have any bad habits. He doesn't counter surf, he is not a barker, and he doesn't jump up on people, and he understands the word no. Micah acts younger than his age and has a spring in his step. He runs around the yard happily, and jumps on and off the edge of the deck, which is about 2ft off the ground, with ease.
Micah loves to sit on the sofa with his foster mom. He is very social and gets excited to meet other dogs he sees. Foster mom feels he would enjoy being in a home with another dog. Micah is doing ok with the kitty in his foster home, but he is overly interested in neighborhood cats, so if there is a cat in his forever home his family will need to make sure he is introduced to the kitty and understands it is part of the family. He is very friendly and loves meeting people. He is so sweet and gentle he may do well in a home with kids. Now that he's feeling better foster mom has started taking him on walks and he really enjoys getting out.
Micah is being treated for sarcoptic mange. When he first came into GRRNT he had coat loss and a skin infection. The treatment is working and he is looking so much better already in just a few weeks. His coat has even started to grow back on his tail and back. Micah is due another bath at the vet for his mange treatment, and then he will be ready to start looking for his forever family.
 
UPDATE
3/15/2017
Micah has had his last medicated bath treatment for his mange, and he is all cleared by the vet to find his forever family!