REGGIE-17-123 | M | 6 MONTHS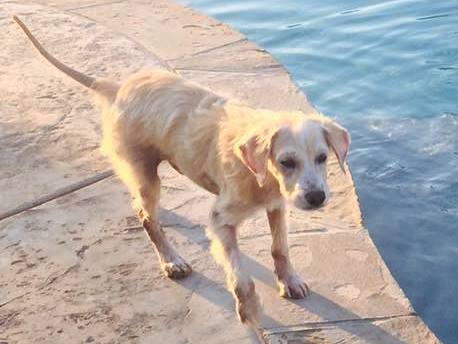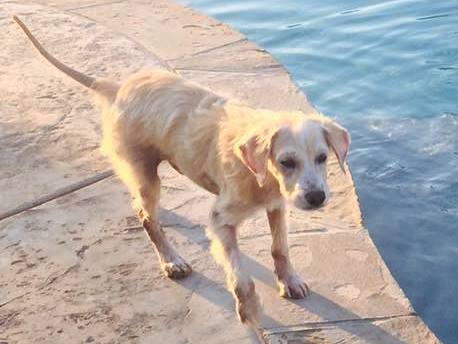 sold out
REGGIE-17-123 | M | 6 MONTHS
Breed: Golden Retriever mix
Gender: male
Age: 6 months
Weight: 21 lbs 4/27/2017
Height: Average
Medical/Other Notes:
Skin infection, being treated
Needs puppy booster shots
Needs to be neutered
Click picture above for a much larger view.
Reggie was in really rough shape when GRRNT picked him up from a local shelter. He has a systemic skin infection and lot of coat loss. We have started treating his skin, and he should be looking better soon.
UPDATE
5/6/2017 Reggie had a recheck visit with the vet today, and the vet is pleased with his progress. Lil Reggie has so much love to give & is such a playful boy. He has a long road ahead of him but he's already starting to show good healing progress. He looks so much better in just a week. He's fitting right in & the other dogs in his foster home love him!
4/30/2017 Foster mom says Reggie is fitting in well with her pups, and he is so sweet! Maybe his first nap in someone's lap, the first of many!