REMI-17-006 | F | 10 MONTHS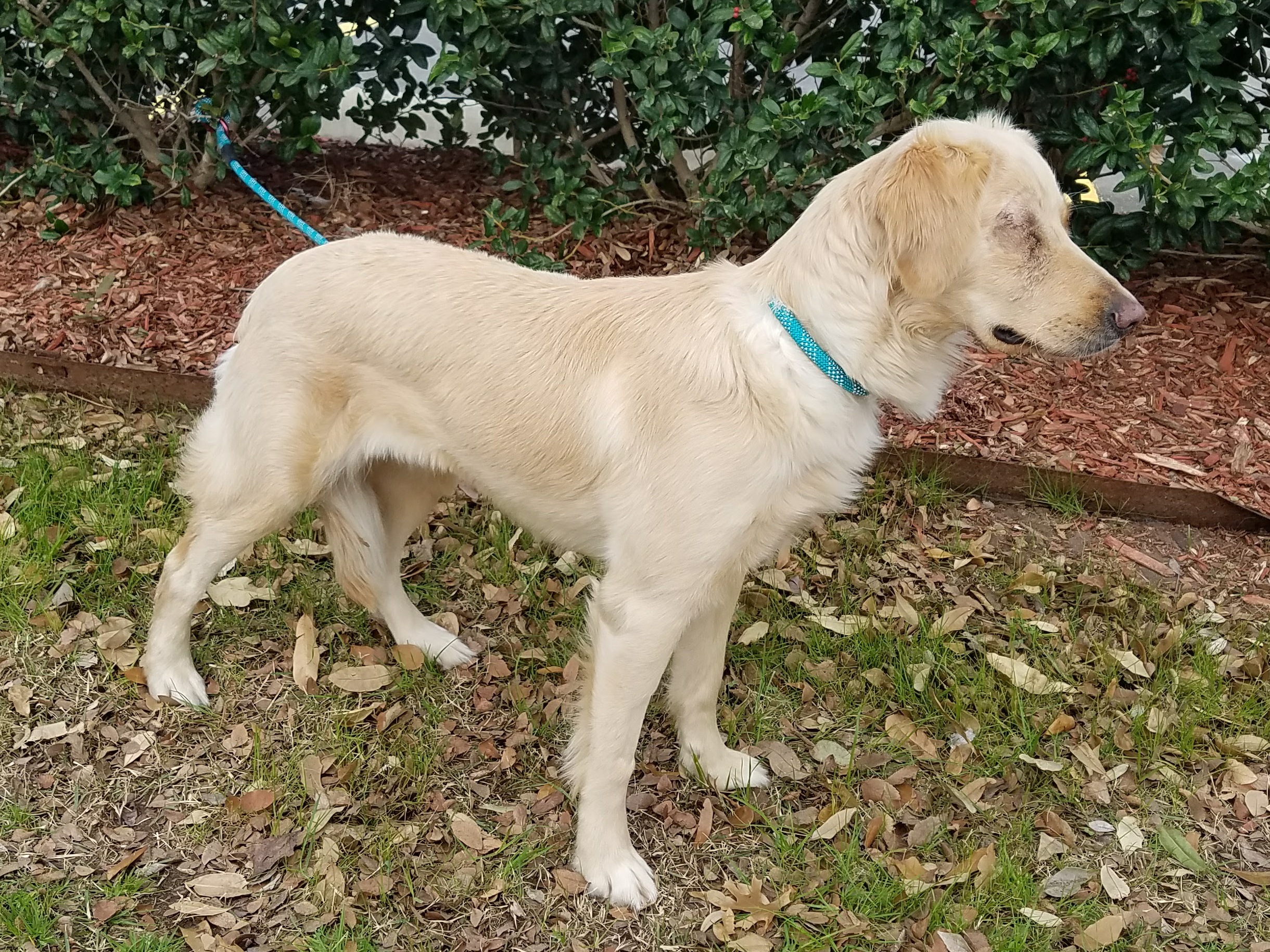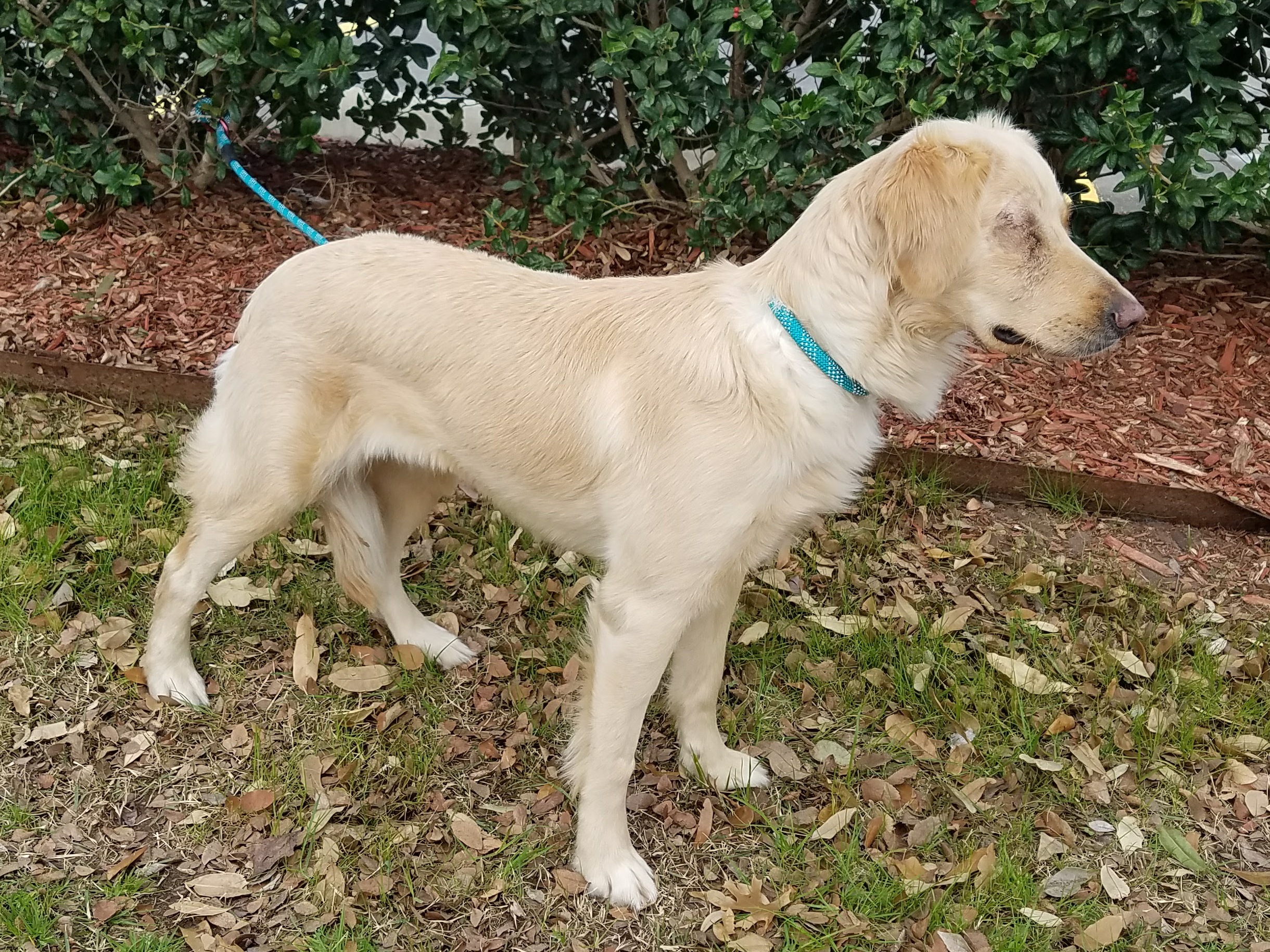 sold out
REMI-17-006 | F | 10 MONTHS
Breed: Golden Retriever
Gender: Female
Age: 10 months old
Weight: 49 lbs
Height: Petite
Medical/Other Notes:
Underdeveloped eye was surgically removed
Click picture above for a much larger view.
Remi is an owner surrender to GRRNT due to a change in her family's circumstances. Remi was born with an underdeveloped eye, which needed to be removed, and she was also spayed during that surgery. She is recovering nicely. Remi is just settling into her foster home, and we will have more information about her soon.
PROFILE
Remi is a gorgeous blonde 10 month old female Golden Retriever. She is a sweet spirit and very playful. She gets along great with other dogs, children and even cats.
Remi is also special to us because she sees with only one eye. Despite this she is very agile and loves to run, play and fetch the ball too. Remi's left eye was never functional since she was born, and our veterinerian specialist recommended removing the eye so she would not develop further issues. The surgery was a great success and she has not missed a beat since she recovered.
Remi will need a forever family that will have lots of time to train and teach her. She is bundle of energy and very smart. She was recently crate trained by her foster, and is doing very well with another Golden in her foster family.
You can meet Remi this Saturday, February 18th at our Meet and Greet in Colleyville.