SAHARA-17-030 | F | 2 YEARS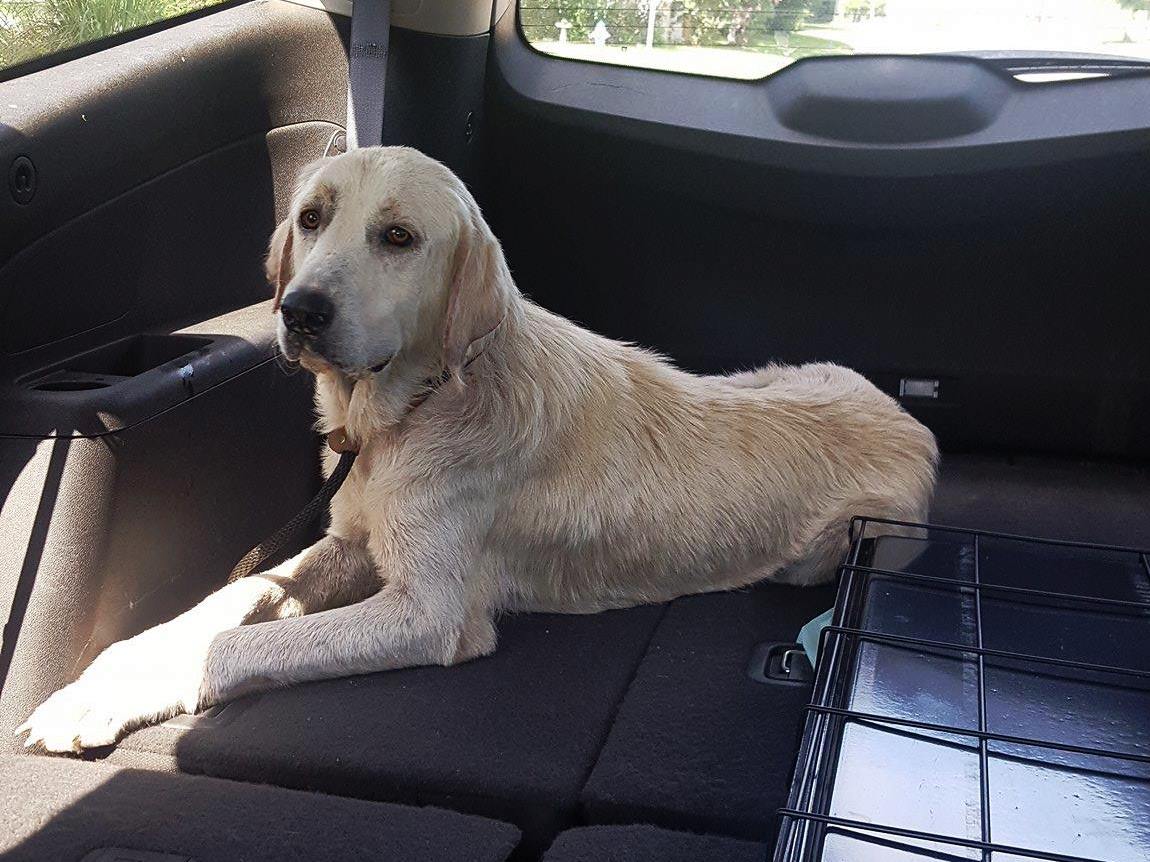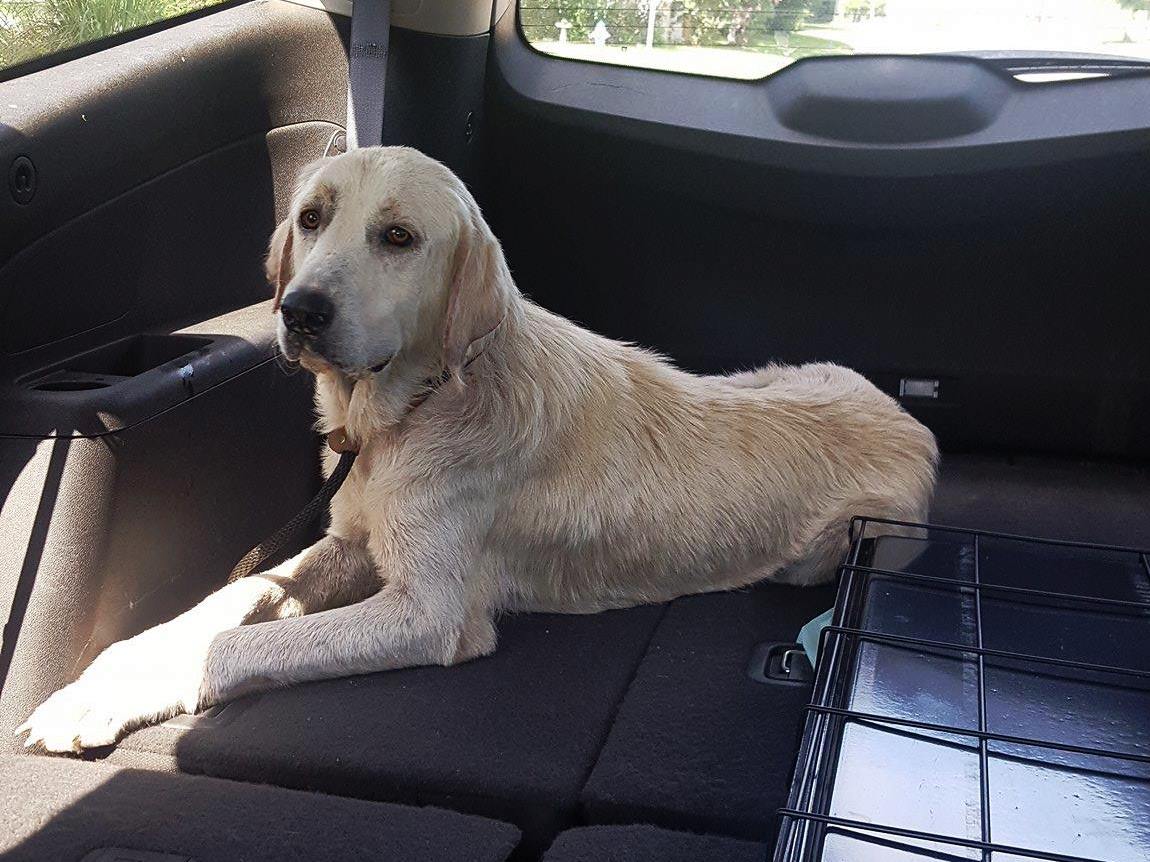 sold out
SAHARA-17-030 | F | 2 YEARS
Breed: Golden Retriever
Gender: Female
Age: 2 years
Weight: 70 lbs, underweight
Height: Taller than average
Medical/Other Notes:
Needs to be spayed
Heartworm positive
Click picture above for a much larger view.
Sahara was a stray wandering around busy streets, and a some kind people were able to catch her and take her to a local animal shelter. They contacted GRRNT to help find her a new home. Sahara needs to be spayed, and also be treated for heartworms. She will be not be ready for adoption until sometime in October.
PROFILE
Sahara has come a long way. She is beginning to recognize her name and is adjusting to walking on a leash. We are still working on inside manners. She will sleep in her crate, and she has never had an accident inside. She gets along well with the smaller sheltie dog in her foster home. Sahara is not much of a barker, and she is not interested in the pool, but she will play with her squeaky toys by herself. She is not clingy like some dogs and is content to just be in the room with you. Since she hasn't show interest in getting on the couch or bed, she would be a great dog for someone who doesn't want the dog on the furniture.

Sahara was in a little bit of rough shape when she first came to GRRNT, but her skin infection is clearing up, and she has started gaining weight. She still needs to be spayed, and after she recovers from surgery she will also have to go through heartworm treatment. Sahara will be ready for adoption sometime in October.