STORMY-16-061 | F | 2 YEARS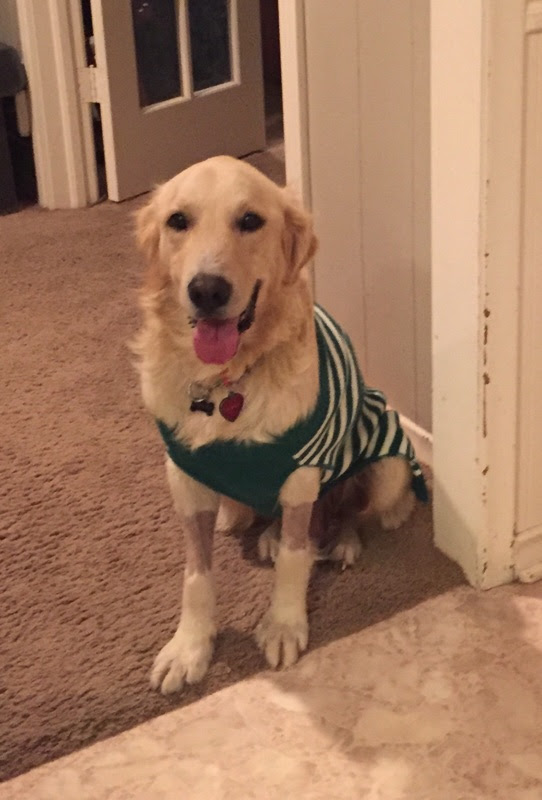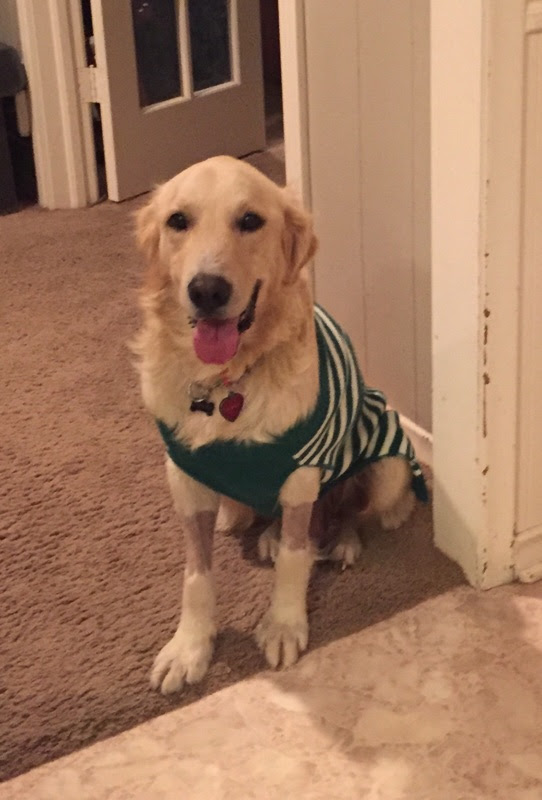 sold out
STORMY-16-061 | F | 2 YEARS
Breed: Golden Retriever
Gender: Female
Age: 2 Years
Weight: 72 lbs
Height: Average
Medical/Other Notes:
Hip surgery - done
Needs to be spayed - done
Click picture above for a much larger view.
PROFILE
Stormy is a super sweet cuddle bug who loves attention. She will sit (or lay) next to you on the couch and if you stop petting her, she will gently let you know by hitting you somewhat lightly with her paw until you continue! She really enjoys her twice daily walks. Stormy has gotten much better on the leash and with meeting people on our walks. She will usually lay down and patiently wait for the person to pet her.
Stormy is crate trained and house broken. She has never had an accident in the house. She has very good manners, already knows to sit while her food is being put in her bowl and while waiting for a treat. Stormy is very gentle with taking treats. She doesn't beg for food when her people are eating. Occasionally, she will go and look to see what is on your plate but, then goes away quickly when told. Stormy has started playing with the toys in the house. She is really funny to watch when she does play. She is a very silly, goofy young girl. She will get very excited, but calms down fairly quickly.
In Stormy's forever home, it will be best if she is the only dog. She likes cats and even shared her kennel with the kitties at the vet's office while she was there, but is super picky about other dogs, and will be happiest as the only dog in her home. She was initially very fearful of men, especially those with facial hair but, is slowly gaining confidence with most men. Stormy likes to sniff them and check them out real well before they pet her. She will probably do best in a home without young children, elementary and older would be better. If you are looking for a sweet cuddle buddy and are willing to work with a girl on her confidence, Stormy might be the right dog for you.
UPDATE
2/10/2017
Miss Stormy got the all clear from the vet today. She is recovered from her hip surgery, and ready to find her forever family!
2/2/2017
Stormy got her stitches out yesterday and will have go back next week for a follow up. One of the incisions was a little infected. She is on antibiotics to clear that up. Stormy is getting around very well since her surgery. She is using that leg more and more each day. The vet said we can start taking short walks to get her some exercise. She has only gained a couple of pounds but, looks much healthier and is certainly much happier.
At home, Stormy is becoming more comfortable meeting new people, however still uneasy with most men. She seems ok with some men in the house as long as they don't approach her. Stormy wants to get to know people on her own terms before she decides if she can trust them. Once she does, she will let them know and be there friend forever.
Stormy knows some basic commands. She knows that she has to sit before she gets a treat and takes them very gently. She is such a sweet girl and will make a great addition to the right home.
1/17/2017
Stormy had surgery today on her hip. She will need about 6 weeks of recovery from surgery before she will be ready for adoption.
12/12/2016
Stormy is a sweet, shy, little girl, who was found out on the side of country highway, along with a male dog. She is in very poor physical condition and spent a week in the emergency vet clinic being monitored 24 hours a day. Once she was stable enough to be moved, she was transported to a GRRNT vet, and spent another week in the clinic getting round the clock care there. She is very thin, and has a hip that is out of socket that will need surgery to repair. She was unable to urinate voluntarily, and could not be released from the vet until she could empty her bladder without drugs to stimulate the muscle contractions that produce urination. We believe she may have been hit by a car, which would explain her hip being out of socket, and could have caused the nerves to the bladder to be damaged. She is doing better and can potty on her own now.
Stormy apparently had a litter of puppies very recently, as she still had milk production when she was found. Sadly, there were no signs of any puppies in the area where she was found. She has developed a breast infection due to being so full of milk, and also appears to have masses in her mammary tissue. This may result in surgery to remove the masses. Stormy is too weak at this time to undergo any of the surgery she needs. We will be trying to get her to gain weight, and treat her infection with antibiotics, so that she will be stronger soon and we can address her surgical needs.
We will provide all the vet care Stormy needs, but we depend on our generous supporters to help us. Stormy is one of 4 dogs that GRRNT has taken in recently that needs extensive (and expensive) vet care. Please donate so that Stormy, and other dogs like her, can receive all the treatment they require, and can go on to join loving families very soon.