ZEKE - 17-001 | M | 9 YEARS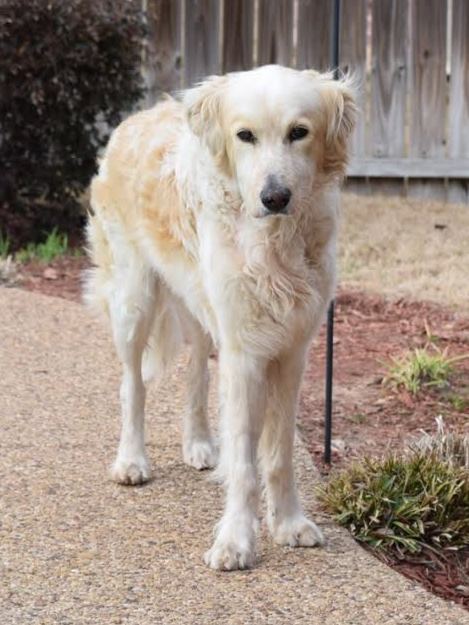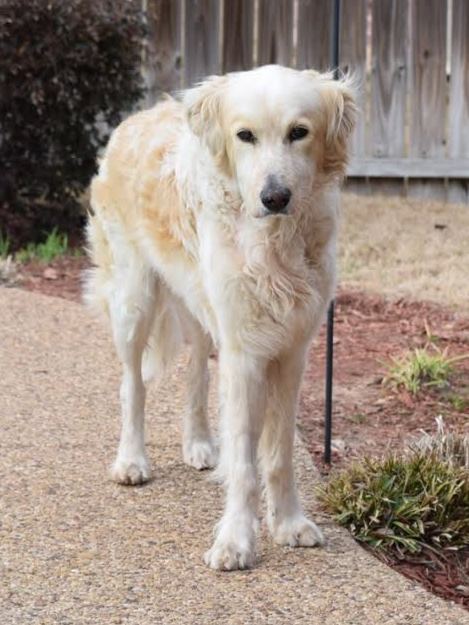 sold out
ZEKE - 17-001 | M | 9 YEARS
Breed: Golden Retriever mix
Gender: Male
Age: 9 Years
Weight: 50 lbs
Height: Average
Medical/Other Notes:
Click picture above for a much larger view.
Zeke was picked up as a stray by local animal control. He is just settling into his foster home, and we will know more about him soon.
PROFILE
Zeke is a sweet, easy going, laid back, quiet little gentleman. He rarely barks, not even at other dogs across a fence. He doesn't play with toys much, but he does like to chew on antlers and filled bones. Sometimes he will empty out the toy basket onto the floor, but not play with any of it. It's rather entertaining since he's just in his own world while he is rearranging the toys. Zeke is great with other dogs. He likes the company, but isn't terribly sociable, and would be fine as only-dog also. However, recently his foster parents were pet sitting their in-laws small terrier and Zeke would not leave him alone. He followed him around and wanted to lay by him, as if he was a long lost friend.
We have not seen him around kids, but he is such calm, sweet boy we expect he would be good with them. He has not been observed around cats. He is good in the car, and just mostly lies down or checks the scenery occasionally. He doesn't appear to have much experience walking on leash, he doesn't know to walk next to you and pulls sometimes while he is sniffing. He hasn't had any obedience training previously and doesn't know any of the common commands, like sit or stay, and he comes to you when you call only about 50% of the time. He did, however, understand house training the first night in his foster home and has had no accidents. Zeke is allowed on furniture, but he has made no attempt to get on the furniture. He sleeps on his dog bed all night and for naps during the day.
Zeke's perfect home would be with a middle-aged or older couple with a slower-paced routine. If the family is gone to work every day Zeke will do best with another easy going dog for companionship. If his new family is home the majority of the time, he can be the only dog. Working on basic obedience would be a good idea, and he will enjoy a decent-sized yard as he does like sun-bathing and being outside in general.
Zeke is an endearingly special little boy with a quirky personality. If you are looking for a quiet companion and would like a sweet, gentle buddy, come meet Zeke.
UPDATE
3/1/2017
Zeke's foster family was out of town this week, and he is staying with another foster family while they are gone. This is what his temp foster mom had to say about sweet Zeke:
Zeke is the best Golden foster we have had in our home. He is the perfect house guest since we have been dog sitting him while his super foster family is traveling.
He has not chewed on anything or had an accident in the house. He does not counter surf, although he does like to smell what you are eating; He gets along great with Ginger (our Golden, she is 8) and even perks up when they go outside, he will run around and start to play. He loves to follow me around the house and is great company. He loves to get petted and hugged, and is not overbearing or tries to climb up on you or the furniture. He seems a bit unstable on his feet, but then off he'll go with Ginger and prove me wrong. He is very social, and for being in a new home, he just fit right in like he belonged there.
He is good on the leash, he would pull at first, but after a quick correction a couple times, he was great. Very smart and I think would be easy to train new commands. He seems very willing to please. He and Ginger eat in the same room next to each other and they have gotten along great.
We would be very happy to dog sit him anytime. I believe he would make a great addition/companion to a home with or without other dogs. I don't know how he is around kids, but I would be surprised if nothing but gentle and sweet. He does not have any bad habits that I have seen. He is a sweetheart!
1/17/2017
Zeke was neutered and had a growth removed from his neck today.