BERKLEY - 18-088 | M | 3 YEARS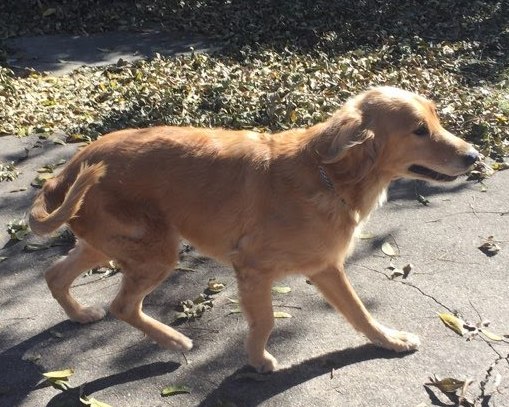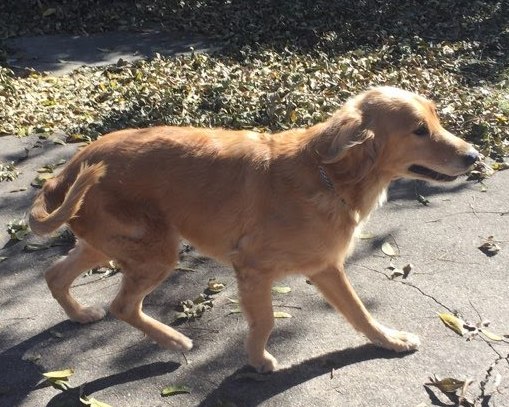 sold out
BERKLEY - 18-088 | M | 3 YEARS
Breed: Golden Retriever
Gender: Male
Age: 3 Years
Medical/Other Notes:
Click picture above for a much larger view.
Berkley is an approximately 3 to 4-year old, neutered male, who was found as a stray in a rural area. Attempts to find his owner were not successful. He is just settling into his foster home, and we will know all about him soon.
PROFILE
Berkley is a goofy, young, sweet boy with the most beautiful dark brown eyes that will melt you! He is crate trained and LOVES his crate. He would probably be fine in the house when his people are not home, but is really comfortable in his crate. He even prefers to sleep there at night rather than out in the room with his golden foster siblings. Berkley has never had an accident in the house, has been a perfect gentleman since being in his foster home.
Like most goldens, Berkley loves to be close to his people. He doesn't get on furniture but will put his front paws on you so that you can pet him. He loves to snuggle his nose between you and the arm of a chair or sofa, he just can't get close enough! Berkley is learning to walk on a leash. He does pretty well but still wants to be close to you so, you have to watch not to trip over him.
Berkley is a little on the timid side but has learned to engage in playtime with his foster goldens. He gets very excited when they all play together and jumps around a bit but, then will run back to his foster mom for snuggles. For a young dog, he is very calm. Berkley would be fine in a house with other dogs or as an only dog.
Berkley is ready to find his forever family to share all the love he has to give!