COOPER - 18-137 | M | 10 MONTHS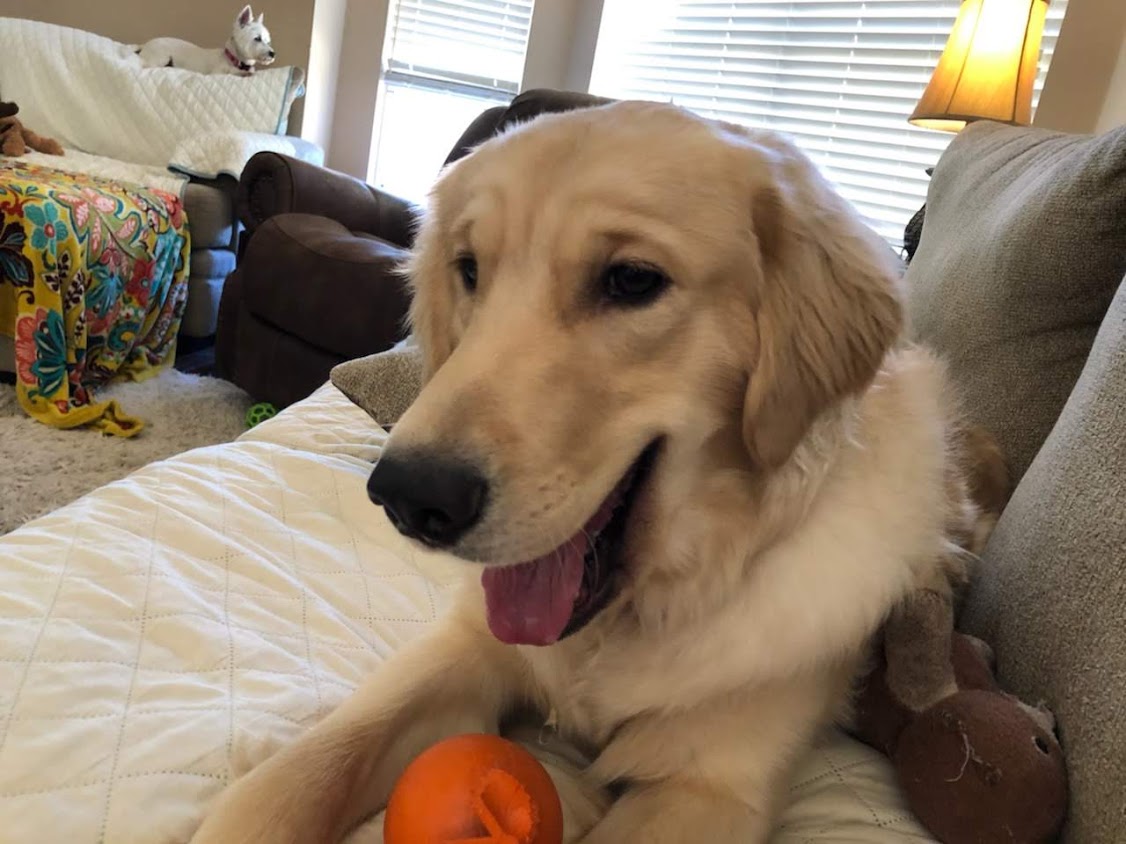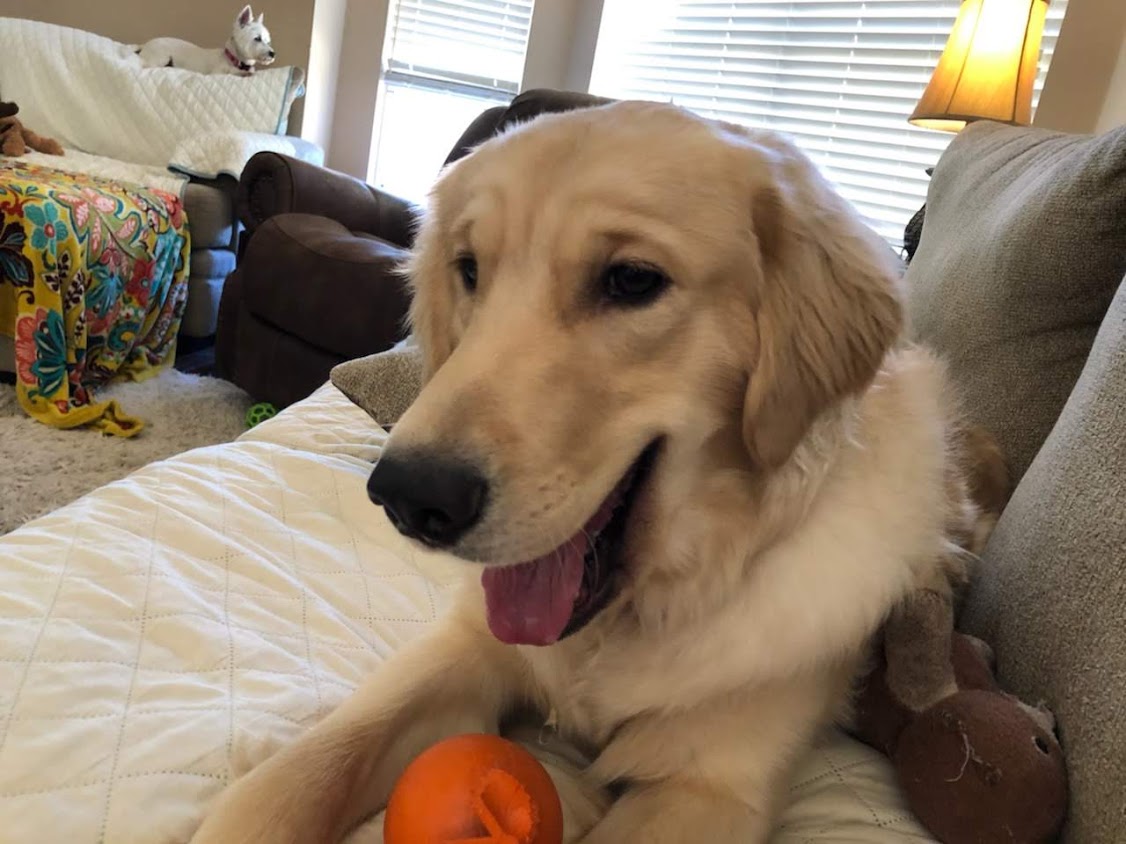 sold out
COOPER - 18-137 | M | 10 MONTHS
Breed: Golden Retriever
Gender: Male
Age: 10 Months - DOB 2/28/2018
Medical/Other Notes:
Click picture above for a much larger view.
Cooper is an owner surrender to GRRNT.
PROFILE
Cooper is an energetic gorgeous boy who LOVES playing, toys and chewing on bones. Humans and other dogs are his best friends, and the best part is he's house trained and crate trained. He has light, super soft fur and weighs 60 lbs. at 10 months old so he will likely be a good size boy when he's fully grown.
He eats very well and has been fine with other dogs by his food. No food aggression at all. He's been good riding in the car and he sleeps well in his crate at night but does need a little coaxing to get him in there. He's a big snuggle bunny and loves to lay in his human's lap and get belly rubs!
When it comes to commands, he's good at "sit", whether it's for treats or other dogs around him at the vet. We think he may know other commands, but we haven't had enough time to test it out. He does like to counter surf and we have been working with him on that.
We have not had him around any cats but were told that he liked to antagonize them, so he will likely be best in a home without cats. He is great around other dogs and likes to wrestle and play tug games with them.
Due to his size and energy he might not be the best fit for older or elderly family. We think he will be best in a family with kids and or a dog to play with and love on him.
Cooper is a VERY happy and loving, and any family will be super lucky to have this amazing boy!