Ballard-15-131 | M | 6 Yrs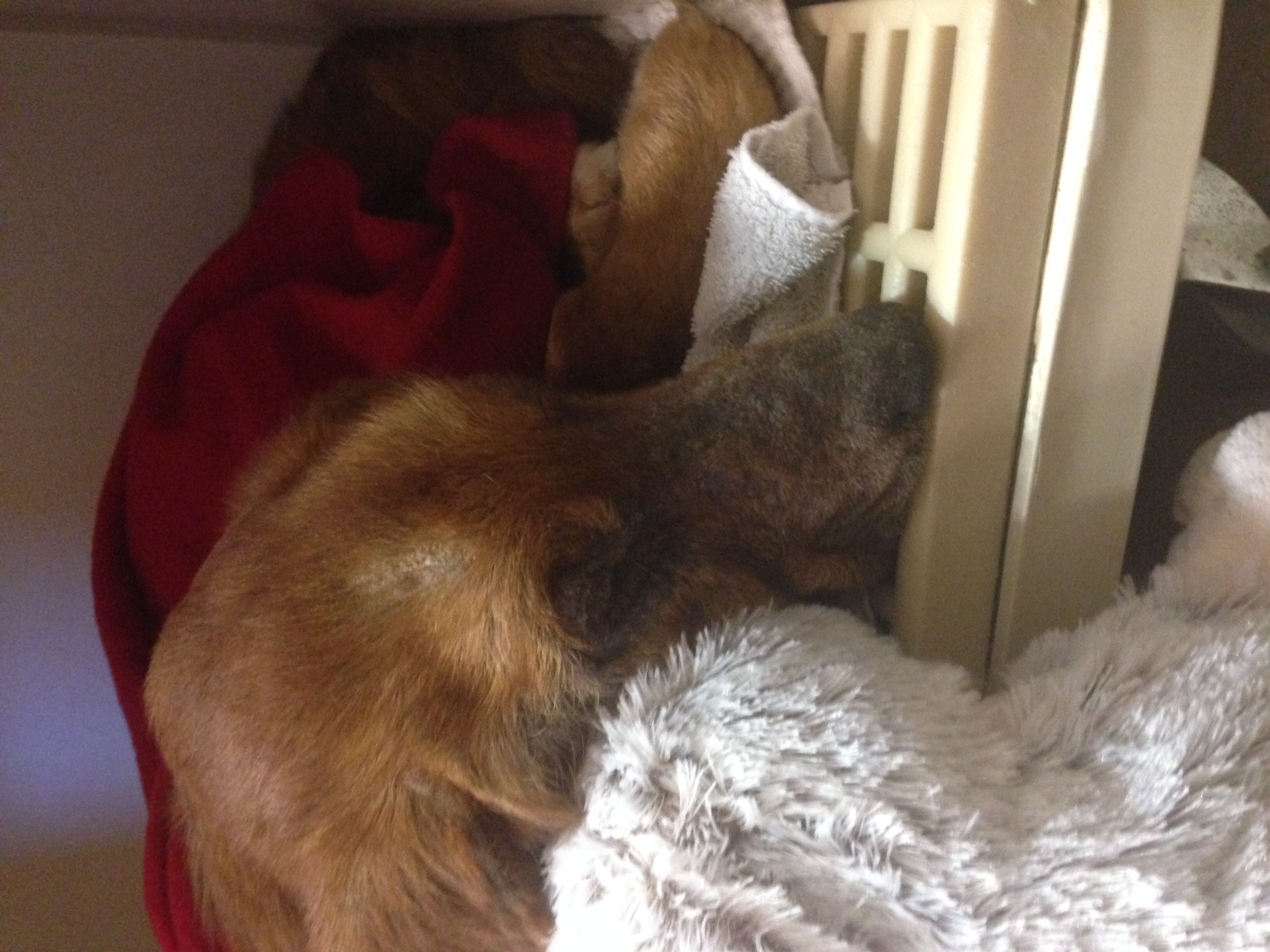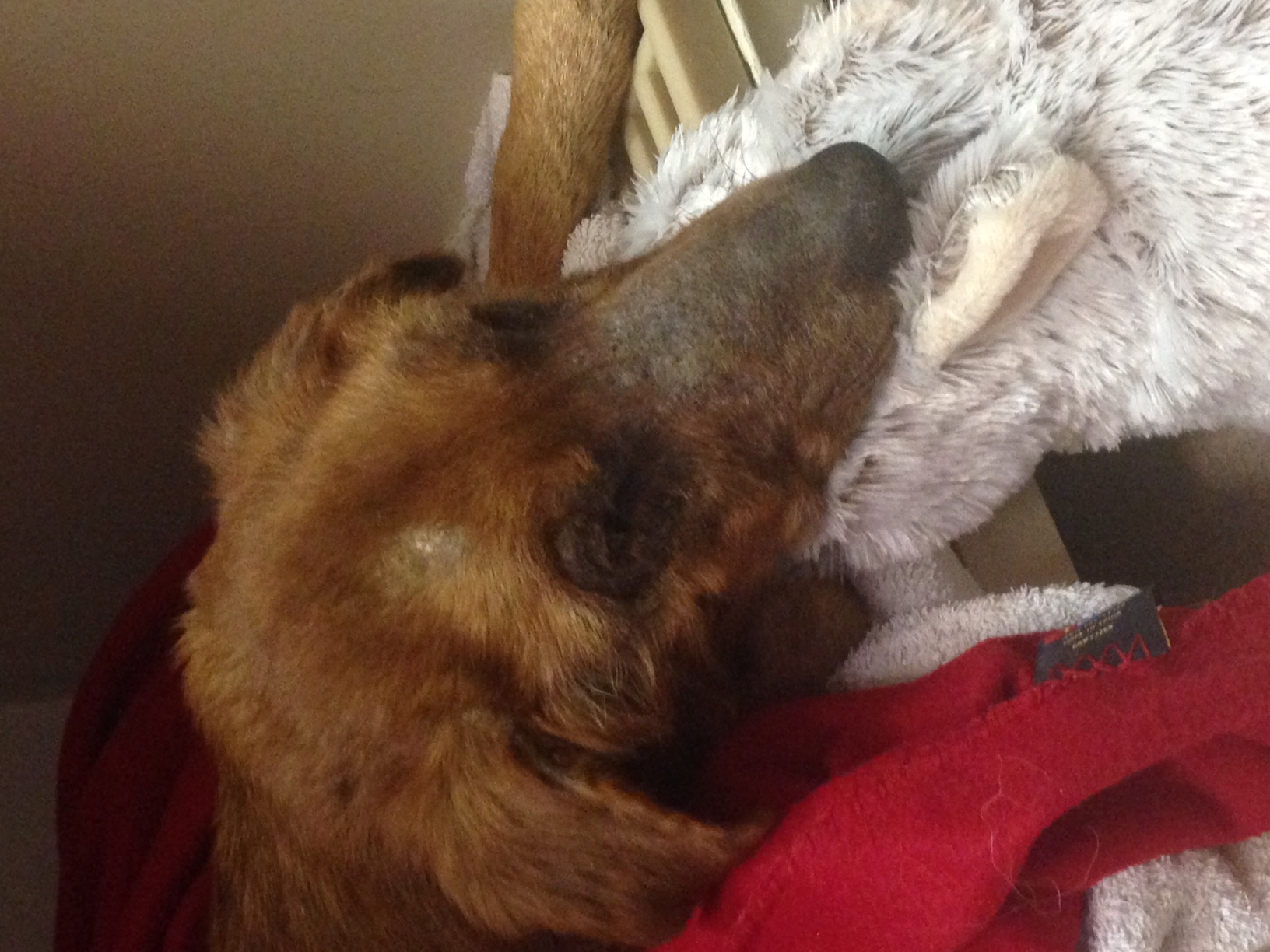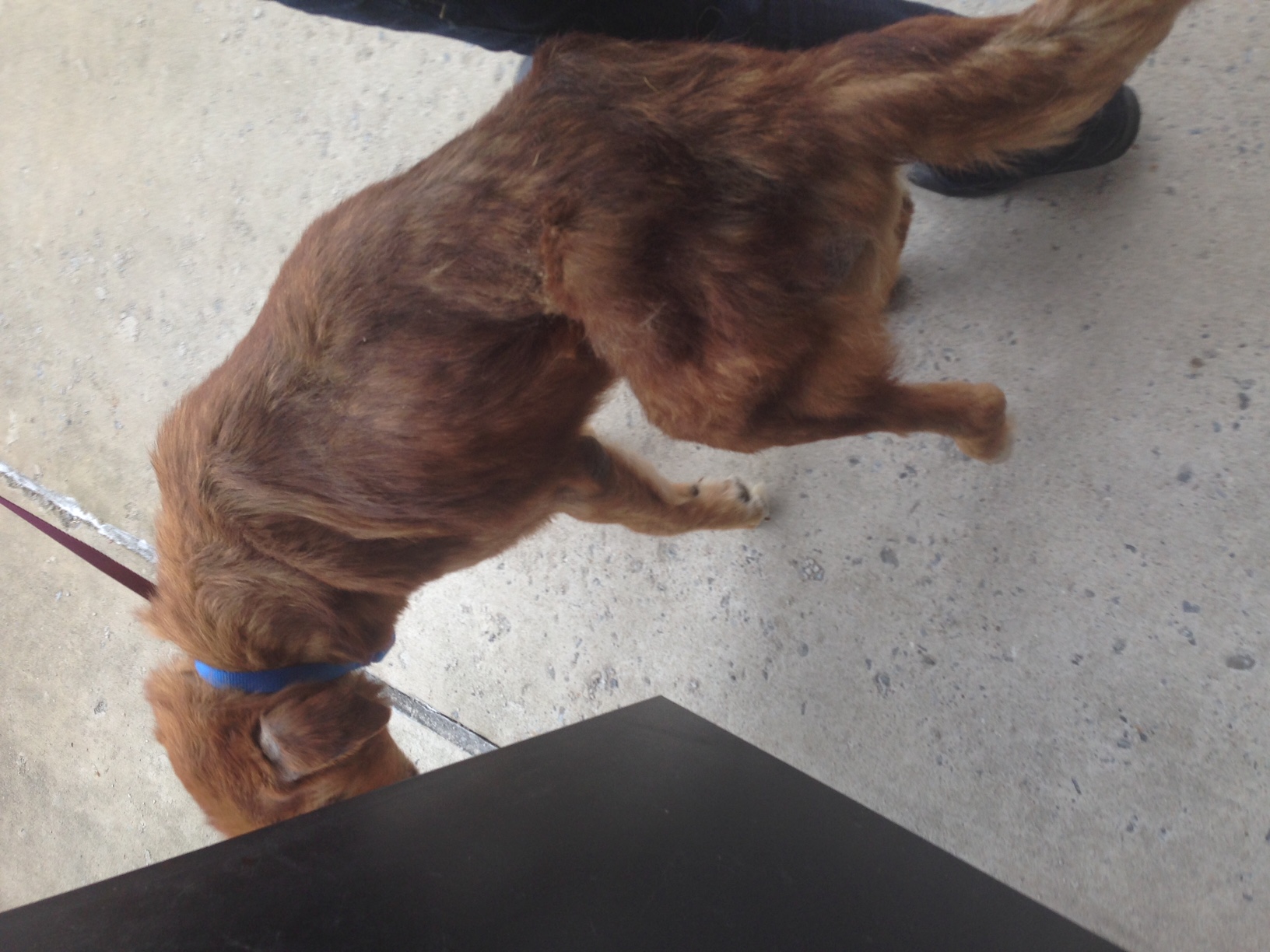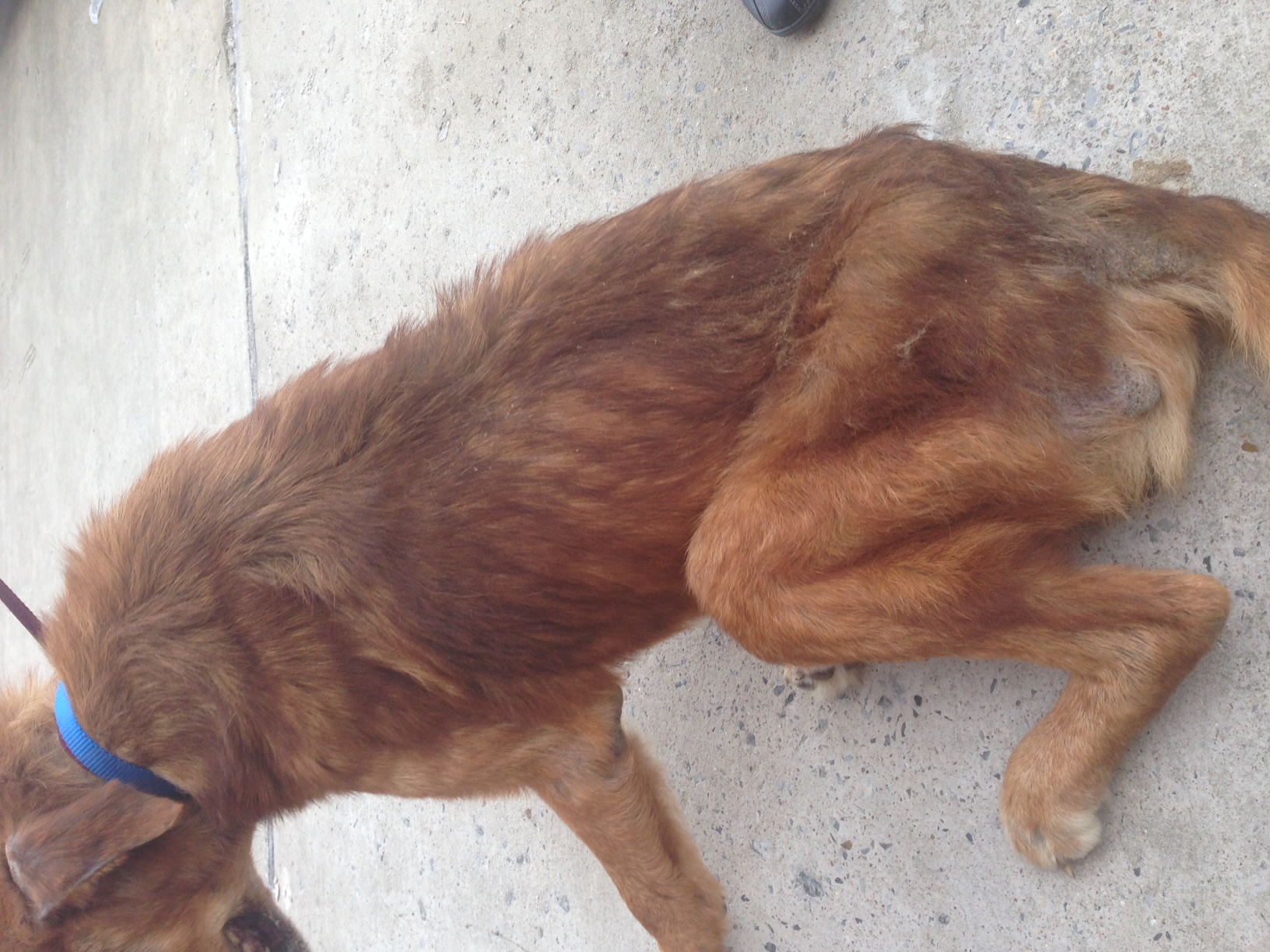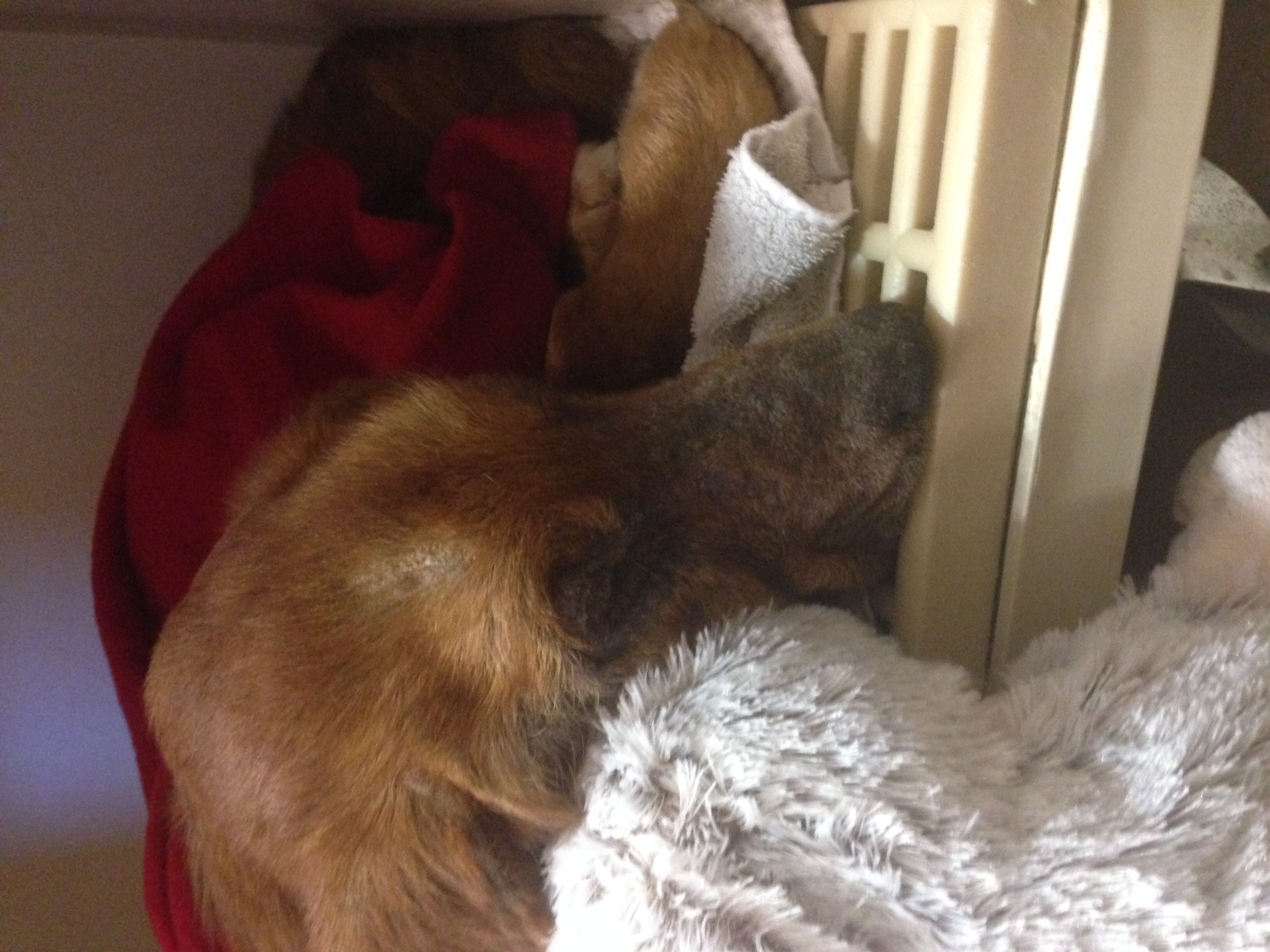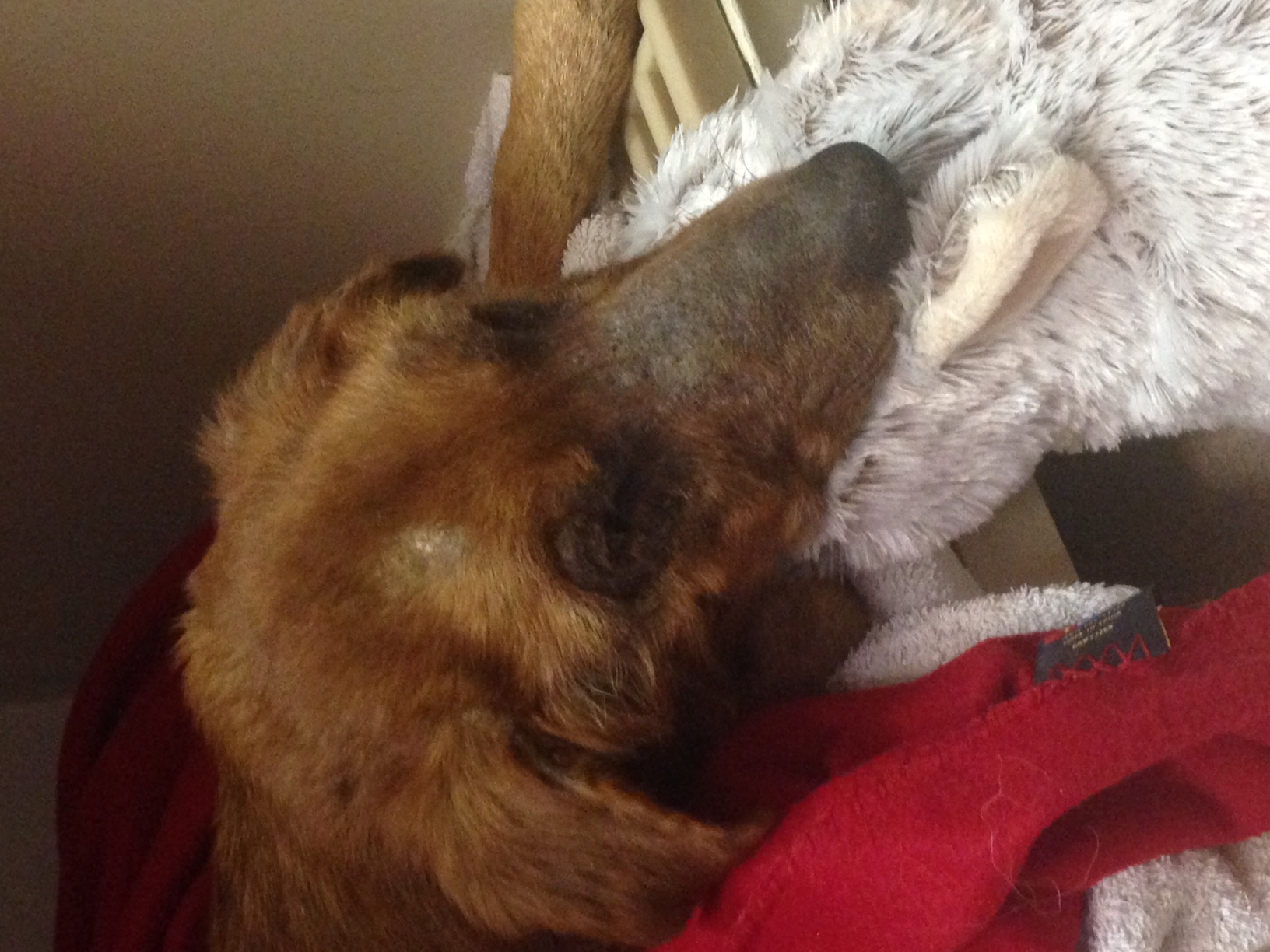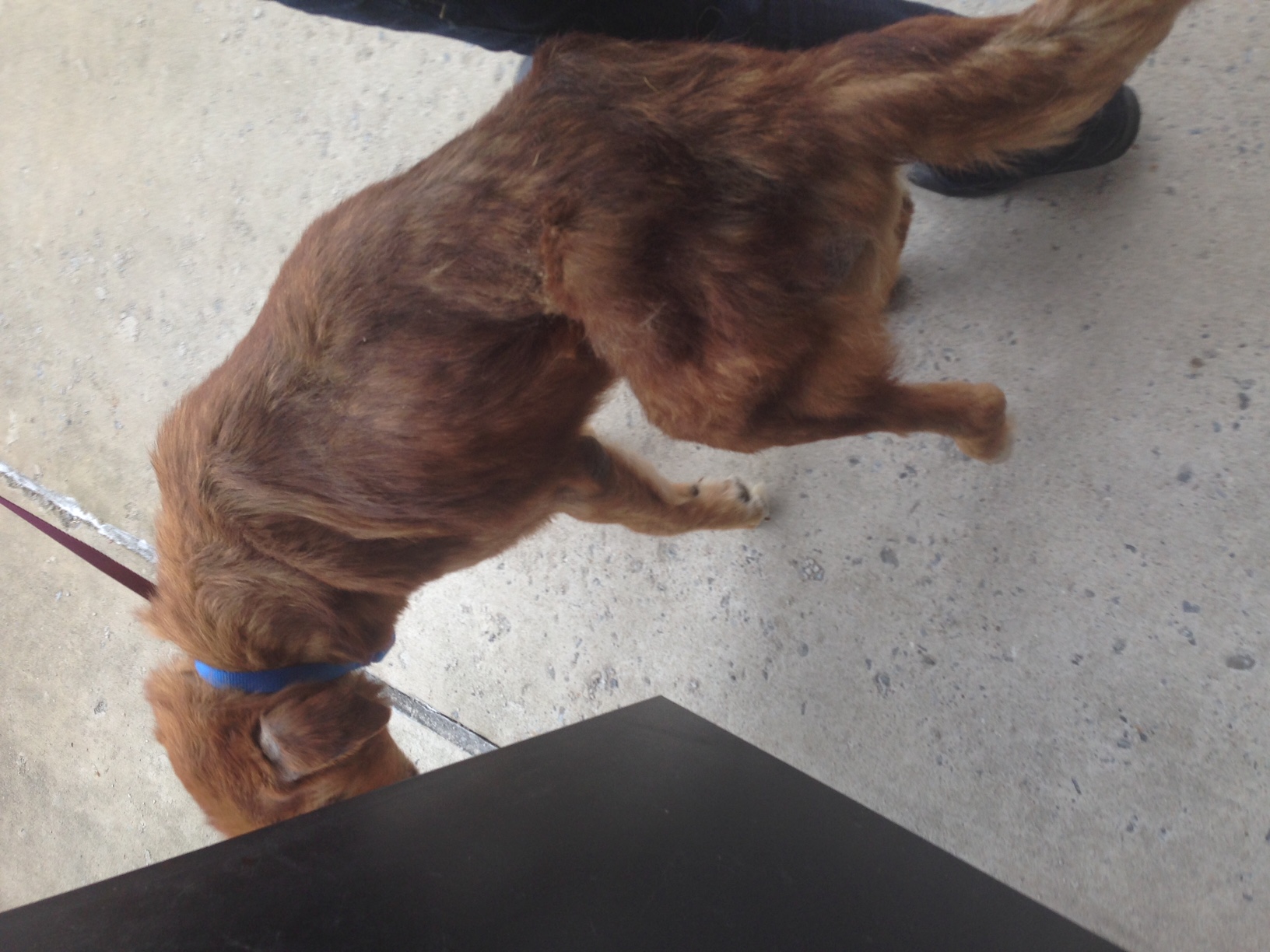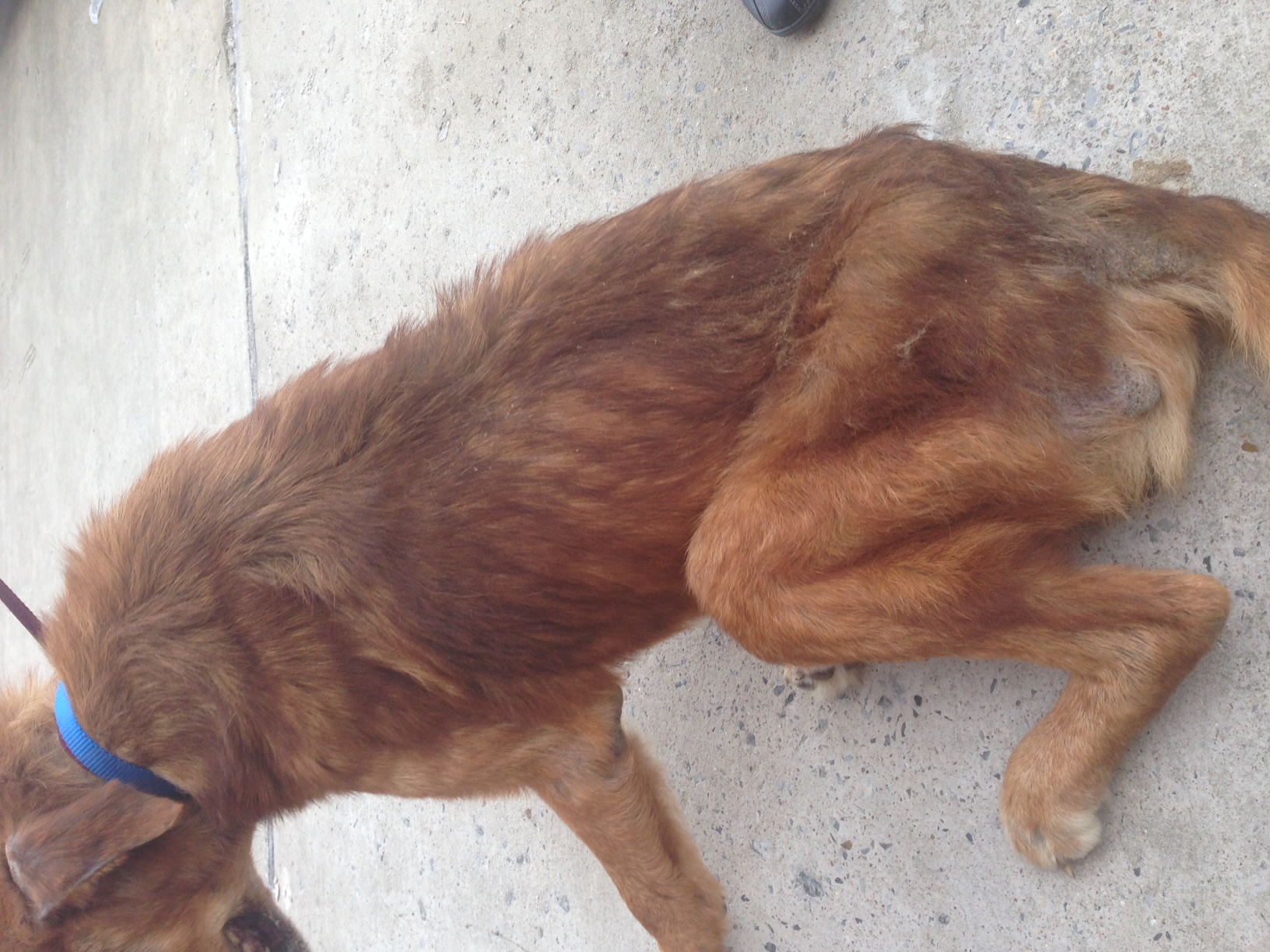 Ballard-15-131 | M | 6 Yrs
Breed: Golden/Shepherd Mix
Gender: Male
Intake Date: 03/12/2015
Age: 6 Years
Date of Birth:
Color:
Weight:
Height:
Medical/Other Notes:
Heartworm Disease
Emaciated and has lost a great deal of muscle mass
Sarcoptic mange
Infections in both ears
Infections in both eyes
Needs to be neutered
Click picture above for a much larger view.
PROFILE
In January of 2015, a Good Samaritan contacted the rescue about a possible Golden in need. Volunteers spent several weeks attempting to find and capture him but were unsuccessful. During the ice storms, he took shelter in an abandoned garage where another Good Samaritan recognized him from his picture circulating on social media. She and her husband managed to rescue him and get him to one of our vets, Paw Prints. Nearly two months later, Ballard, named for the street he was rescued on, is heading down the road to recovery.
The road is going to be a tough one for this 6-year-old boy (estimated). He is emaciated and has lost a great deal of muscle mass making the mere act of walking difficult and exhausting. Ballard has sarcoptic mange and infections in both ears and eyes. Additional tests are being conducted to determine what else he'll need and to top it all off, he'll need to be neutered once he is healthy.
PDATES
04/22/2015
Today we said goodbye to our boy Ballard. His body was too far gone from years of poor care. Sometimes, despite our best efforts, we just can't save them and that is the hardest part of rescue work.
Since his rescue on March 12, Ballard went from being alone, sick, and hungry, living in the woods and abandoned homes, to being safe and loved. There is no doubt that he has left paw prints on the hearts of all those involved in his rescue and care.
An extra special thank you goes out to our vet, Dr. Houck at Paw Prints. She and Ballard formed a special bond; he never took his eyes off her, right up until his last breath. He knew that she loved him. Both her and I were with him when he crossed the rainbow bridge peacefully. RIP sweet boy.
04/14/2015
Last Monday, we received a call from the vet letting us know that Ballard was not eating nor was he willing to get up. Our amazing Dr. Houck at Paw Prints Pet Clini flew into action, starting him on an IV for food and fluids and running some tests, including blood work and x-rays. The blood work came back good but the x-rays showed that his heart was enlarged due to the severity of his heartworm disease and he was riddled with birdshot. Our boy Ballard had yet another hurdle to overcome. Amazingly, by Wednesday, he was off fluids and showing signs of improvement. When I visited with him on Friday, he greeted me, then proceeded to visit with each of the vet techs (looking for treats I'm sure!), and ignored the office cat. After getting some love from everyone he could find, he returned to his room for a nap. In order to prevent another step backward, visits are limited to 15 minutes and he can't have any treats. Poor guy...but that's what the doctor has ordered and she knows best. Ballard is not out of the woods yet, but he's a tough little guy, please keep him in your thoughts.
04/01/2015
Look at Ballard today!!! He's been wearing his harness for a few minutes at a time to get used to it so after I got it on him, we practiced the "come" command and he sure is getting good at it! I also found out that his favorite human, Dr. Houck, brought a bed in for him so he can hang out in her office when she's back there. I think they've made a little connection! We are hopeful that Ballard will be able to go to his foster home next week, although I think they are going to miss him at Paw Prints! He's got a long way to go until he'll be ready for adoption but he's making progress. Stay tuned for another update after this Friday's visit!
Click here to see the video: https://youtu.be/h-SVstLoYyY
03/27/2015 - From the GRRNT President
Ballard loves him some Dr. Houck at Paw Prints!!! He and I were visiting today when she stopped by to say hello. When she sat down outside his kennel area, he got up and walked out to her. I was THRILLED to see him get up and walk around, sniff the trash can (he's highly food motivated), and check out the area. What a brave boy and such a huge improvement from just one week ago. Ballard has also gained 6 pounds!! I am so thankful for Dr. Houck who clearly cares a great deal about Ballard.
This coming week, they'll be working on taking him outside more often using a harness instead of a leash because he is not a big fan of the leash. I'll be sure to send pictures after my next visit when he's sporting his new blue harness! Slow and steady, Ballard. You can do this!
03/24/2015 - From the GRRNT President
Hey Everyone, I went to visit with Ballard yesterday and snapped several photos, these 2 were the best. I was SUPER excited because when I walked in his little room, he lifted his head!!! That's progress! Then, when I sat down on the floor with him, he was sniffing my hands…I think he thinks of me as the treat lady! Now, when you are rubbing on his chin and ears and you stop, he makes the slightest movement towards your hands again! (maybe he's hoping for a treat, but I like to think he wants me to keep petting him!)
He had gotten his first bath last week and what a difference that made! His fur is now a nice shiny deep red color…so handsome! That same fur color is starting to come in on his cheeks, but his nose is still bald, I'm hoping that hair starts to come in soon.
A neighbor of mine teaches 2nd grade and was doing a lesson on empathy. She brought up Ballard, told his story and shared some pictures. Her sweet kiddos are now doing a toy and treat drive for him.
03/19/2015
Our ‪president has been visiting with Ballard three days a week and has this update today. He's gone from day one when he couldn't even lift his head or walk a few steps without falling down, to 9 days later…he's made progress. He lifts his head when you go in, rests his head on your arm when you pet him, sits up, and walks to the treats (very food motivated yet very gentle). He's got hard stool now too so we celebrated!
The sarcoptic mange is the part that's keeping him at the vet but he's a very good boy when they bathe him. If he gets to the point where he can be in the same yard (not at the same time as the other dogs, just sharing the same space to potty), then he can go to a foster home.
One of the vet techs made a good observation – she said it seems like he had humans that cared for him many years ago and it's just a matter of reminding him that humans are good and will care for him again. His foster-mom-to-be, has also been visiting with him and bringing him blankets from her house to help with the transition.
In addition to the mange, he has double ear and eye infections, hookworms, heartworms, is anemic, has a slightly elevated white blood cell count, and will need to be neutered. Despite that long list, those are things that can be treated so I'm hoping he's going to be just fine.
HEALTHCARE COSTS
Healthcare Costs as of 3/31/2015: $ 1,700.00 (approx.)
CHAMPIONS
The following individuals and families have generously donated to GRRNT in the name of this Golden. Any donations that exceed the medical needs will be used to cover medical costs of other GRRNT dogs. We can't thank them enough for their support!
Melissa W. - McKinney, TX
Kara G. - The Colony, TX
Stephanie G. - Killeen, TX
Randi S. - Dallas, TX | In memory of Reggie and Rufus
Karena C. - Aurora, CO | Our sweet Katie who was with us for 14 years -- Golden/Chow mix rescued by Blue Moon at age of 3 weeks.
Linda T. - Frisco, TX
Brian C. - Cedar Park, TX | In memory of every dog and cat I had the honor to know and love.
Susan H. - Carrollton, TX
Stephanie P. - Anna, TX | In Memory: Hulk
Liza W. - Anna, TX | Of all the packs of dogs that have brought joy and sunshine throughout my life. May we all meet again on the other side.
Bailey C. - Van Alstyne, TX | So thankful to this rescue for helping all these sweet dogs! You guys are awesome!
Denise L. - McKinney, TX | In memory of the most gentle Golden, Oliver. I miss him!
Melissa J. - Melissa, TX
Veronica V. - Frisco, TX
Michelle O. - Quantico, VA| In memory of our sweet Ella - We miss her dearly. Fight hard, Ballard! Thank you to all those helping Goldens everywhere.
Thomas S. - Richardson, TX | In Memory of our dog Toby
Lori R. - Highland Village, TX
TOTAL DONATIONS TO DATE: $ 2,004.00