Bentley-14-066 | M | 12 Yrs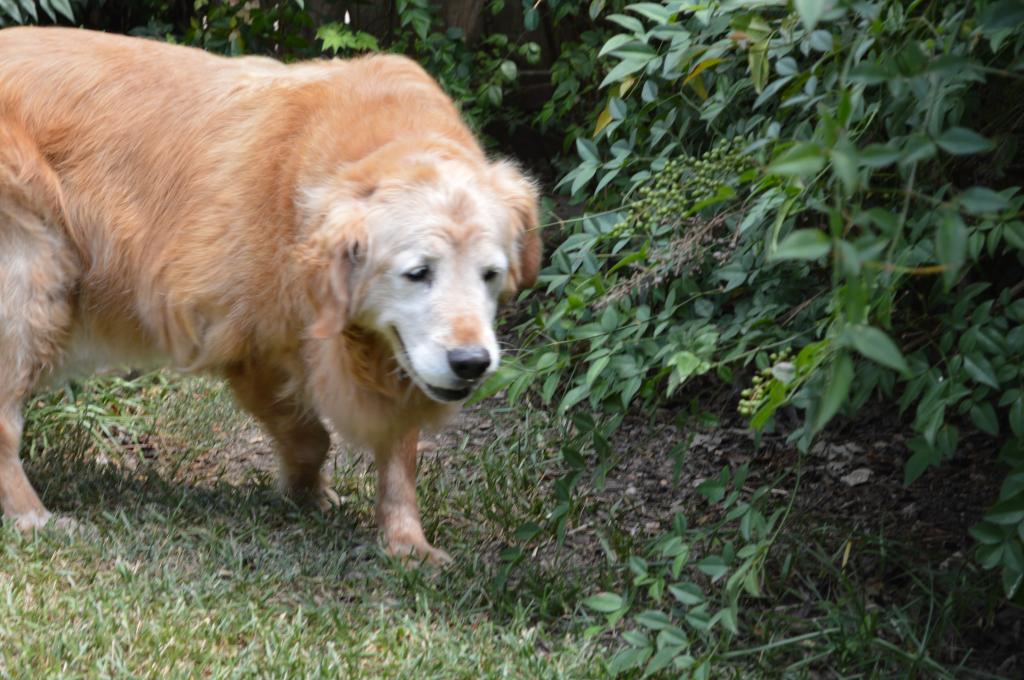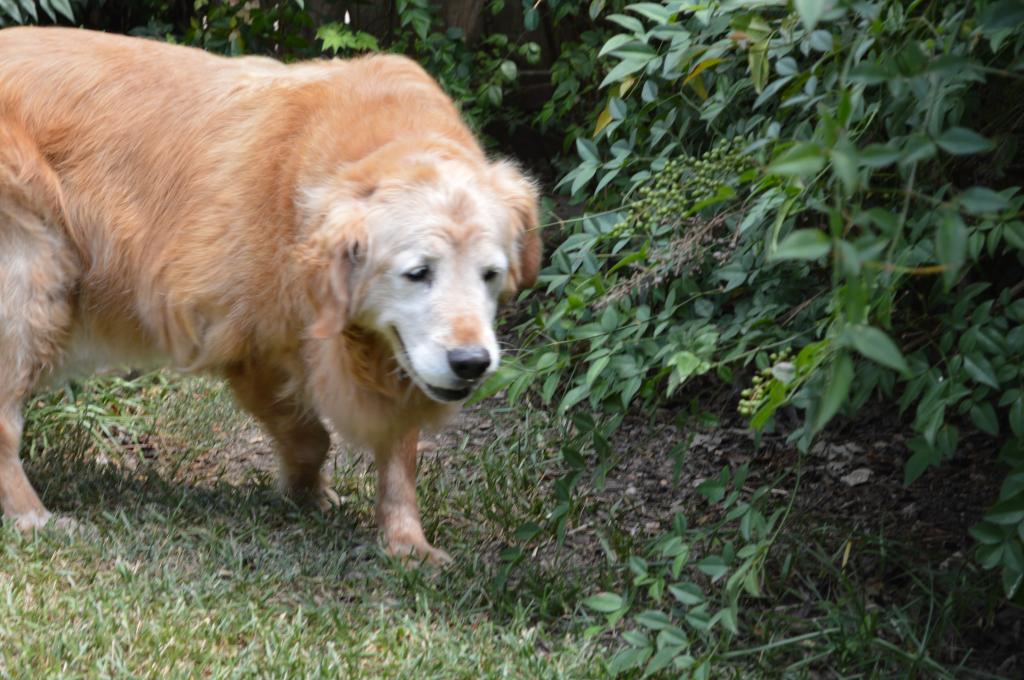 Bentley-14-066 | M | 12 Yrs
Breed: Golden Retriever
Gender: Male
Age: 12 Years
Date of Birth:
Color: Blond
Weight: 79 pounds
Height:
Medical/Other Notes:
Severely (20 lbs) overweight at intake (92 lbs)
Click picture above for a much larger view.
Profile
Bentley is a wonderful guy looking for a senior couple or individual. He came into GRRNT after his owners took him to a shelter because they were moving into a nursing a home. Bentley has adjusted well to his foster home, he is low maintenance and looks forward to his daily walk and required petting. He is not on any medication other than his daily Dasequin and monthly Heartgard and Nexgard. He has wonderful house manners and gets along great with his foster dogs and cat. He is asking that his adopted home be his last move in his senior years. Can you make that happen?
Updates
9/7/2015
With deep sadness we said goodbye to Bentley today. He underwent surgery last week to remove an intestinal blockage. The surgery itself went well and the blockage was removed, but Bentley did not recover well after surgery, and his foster mom and vet felt his quality of life would not improve. This grand boy gave a lot of love and was very much adored by the GRRNT family. We give our deepest heartfelt thanks to his foster mom for her loving care over the last year. Godspeed good boy.
07/12/2015
GRRNT has made the decision that with Bentley's advancing age the best thing for him is to remain in his current foster home where he is content and comfortable. He has now entered our Permanent Foster program, and GRRNT will assure his well being and happiness for the rest of his life.
06/02/2015
Bentley's elbow has healed and he's ready for a forever home.
02/19/2015
His elbow is nearly healed. Another 30 days and he should be completely healed.
01/18/2015
Bentley had a vet visit this past Saturday to recheck his elbow. It is close to being healed up. He goes back in two weeks to see how it's doing at that point.
09/06/2014
August 30, 2014
Guess who is down from 92 lbs. to 79 lbs? Mr. Bentley! He still has a way to go as the vets would like to see him around 70 lbs. With progress like this, we know he will hit his goals and be so much healthier when he goes to his new forever home.
August 29, 2014
Bentley is doing well in his foster home. He has lost a lot of weight and his elbow, while healing a bit slow, is on the mend. Overall, he is really doing well. We hope to have new pictures to show his trimmed up physique soon!
HEALTHCARE COSTS
The following are actual healthcare costs as of 12/31/2014.
Healthcare Costs as of 3/31/2015: $ 3,154.80
CHAMPIONS
The following individuals and families have generously donated to GRRNT in the name of this Golden. Any donations that exceed the medical needs will be used to cover medical costs of other GRRNT dogs. We can't thank them enough for their support!
Michael & Donna N. - Kerrville, TX

Elizabeth V. - Dallas, TX | In memory of Katie. #kindnessforkatie
TOTAL DONATIONS TO DATE: $ 32.00