HATTIE-15-160 | F | 11 YRS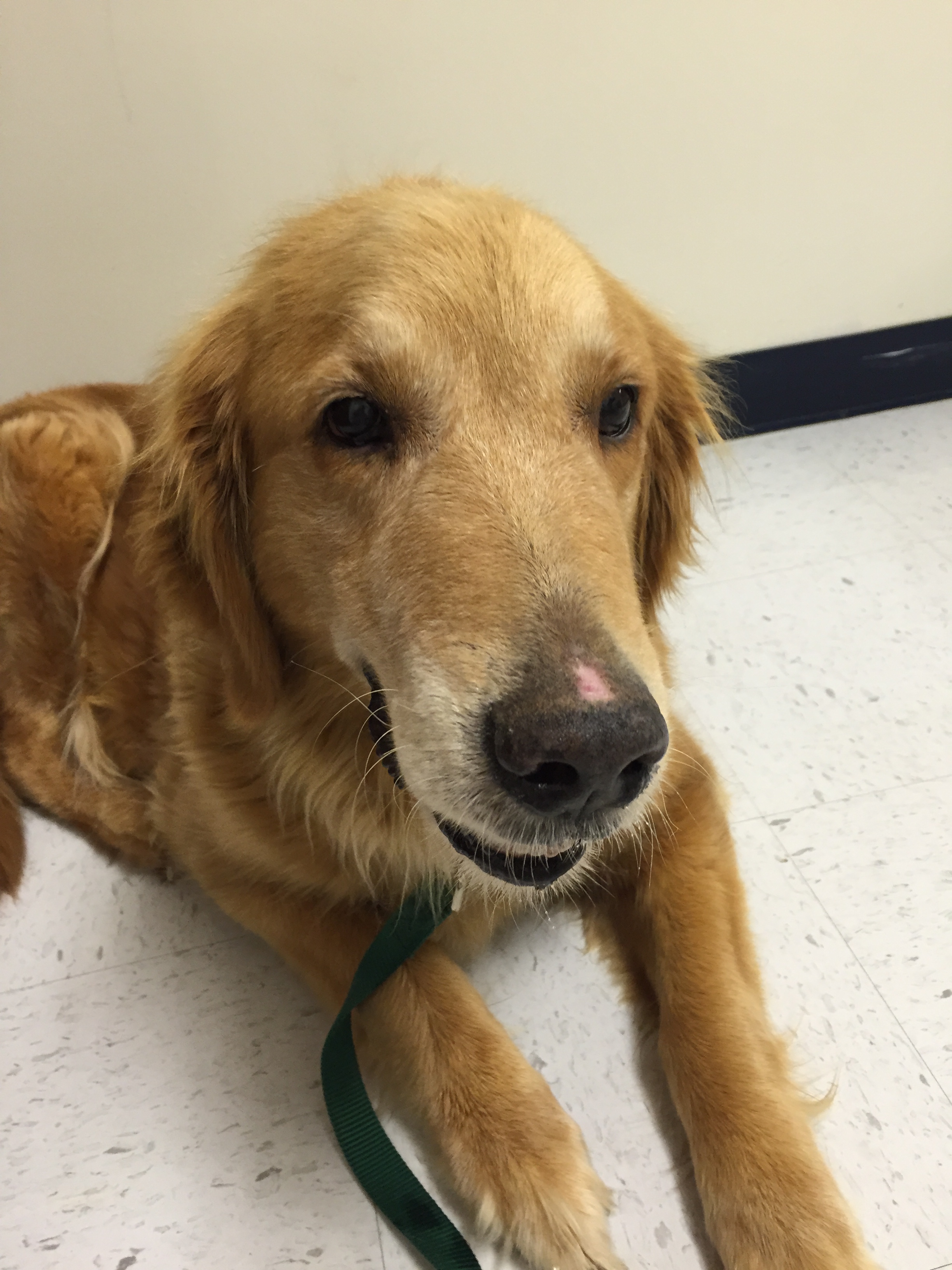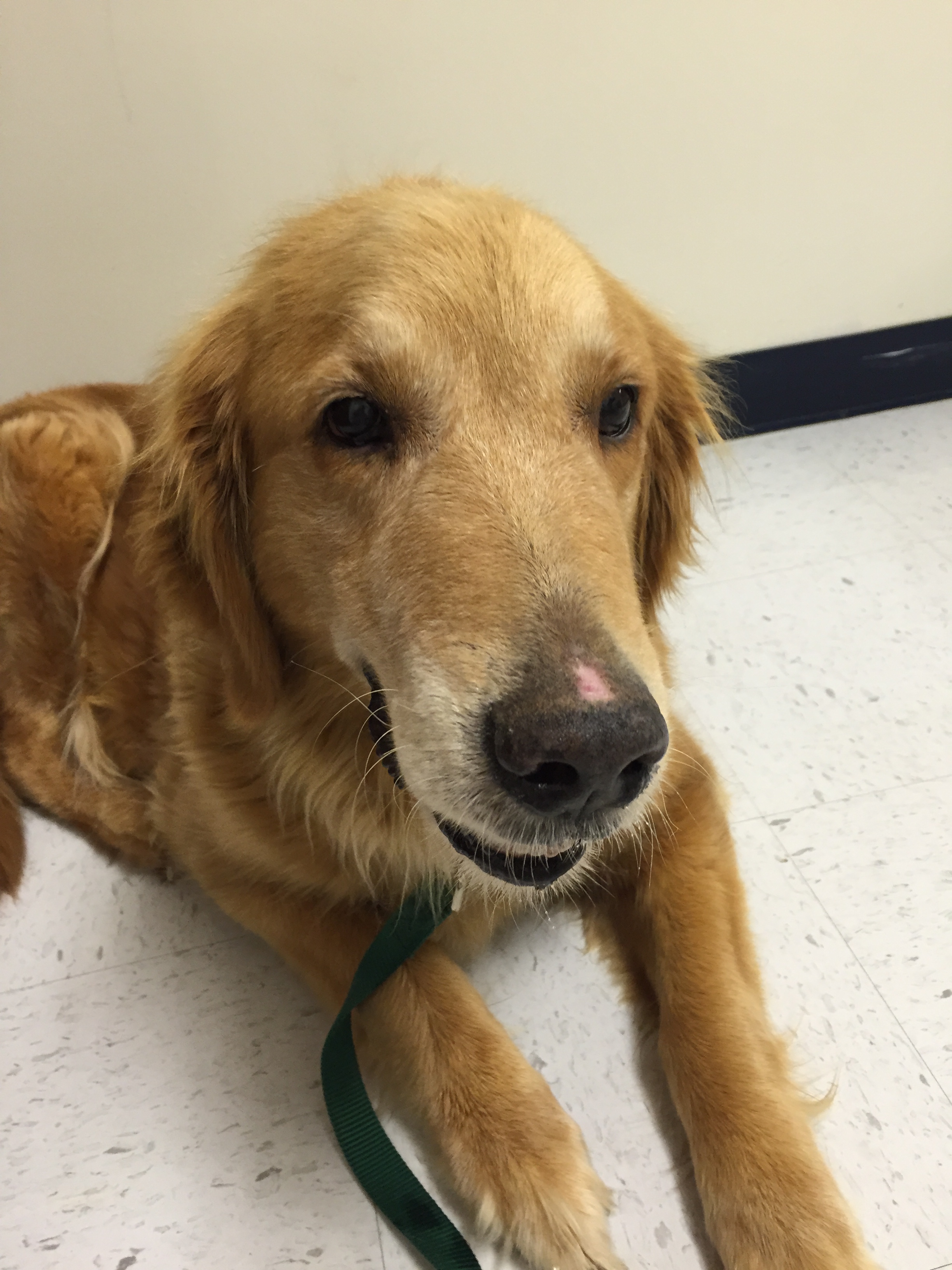 HATTIE-15-160 | F | 11 YRS
Breed: Golden Retriever
Gender: Female
Age: 11 Years
Date of Birth:
Color: Gold
Weight: 83 lbs
Height: Average
Medical/Other Notes:
Heartworm positive
Ear infections
Monitoring bloodwork
Click picture above for a much larger view.
PROFILE
Hattie is an 11 yr old female, who was turned over to local animal control by her owners because her owners were moving. GRRNT vets discovered that Hattie had a uterine infection and she required immediate spay surgery to address the infection.There appears to be a tumor in her abdomen, and she has heartworms, but we will determine how to deal with the heartworm infection after we know more about the possible tumor. She also has an ear infection, and some rear leg/hip weakness. She is slow getting up after laying down and slick floors are hard for her to get traction on, so she will need a home with carpet and no stairs.
GRRNT will take care of all of Hattie's medical needs, and when she is healthy again she will be ready to find her forever family.
UPDATE
2/18/2016
It is with a very heavy heart that we share our permanent foster Haddie passed last night. Her foster family is thankful for the joy she gave for 6 months and wish it could have been so much longer. We extend our deepest thanks to Haddie's foster family. They provided her with immense love and met her every need in her last months. We know she was well cared for and happy because of their efforts.
9/14/2015
Due to Hattie's age and health issues, GRRNT has decided she should enter our Permanent Foster program. Her permanent foster family will provide all the TLC she could wish for and we will ensure that all her medical needs are met for the rest of her life.
Hattie is scheduled to have heartworm treatment next week.
8/18/2015
GREAT NEWS! Tests results are back and the mass in Hattie's abdomen is NOT cancer! AND the vet thinks it has actually reduced in size somewhat and may continue to get smaller. She is still on treatment for ear infections and will need heartworm treatment once she is strong enough, but she is doing better overall. She enjoyed a nice bath and pedicure, and she loves to be brushed. This girl is quite possibly one of the sweetest girls ever. Hattie has a long road ahead of her to full recovery, but her tail is always wagging and you can tell she is feeling so much better.
HEALTHCARE COSTS
The following is a mix of estimated and actual healthcare costs.
Healthcare Costs: TBD
CHAMPIONS
The following individuals and families have generously donated to GRRNT in the name of this Golden. We can't thank them enough for their support! Any donations that exceed the medical needs of this dog will be used to cover medical costs of other GRRNT dogs.
TOTAL DONATIONS TO DATE: $0