HUNTER - 19-049 | M | 5 MONTHS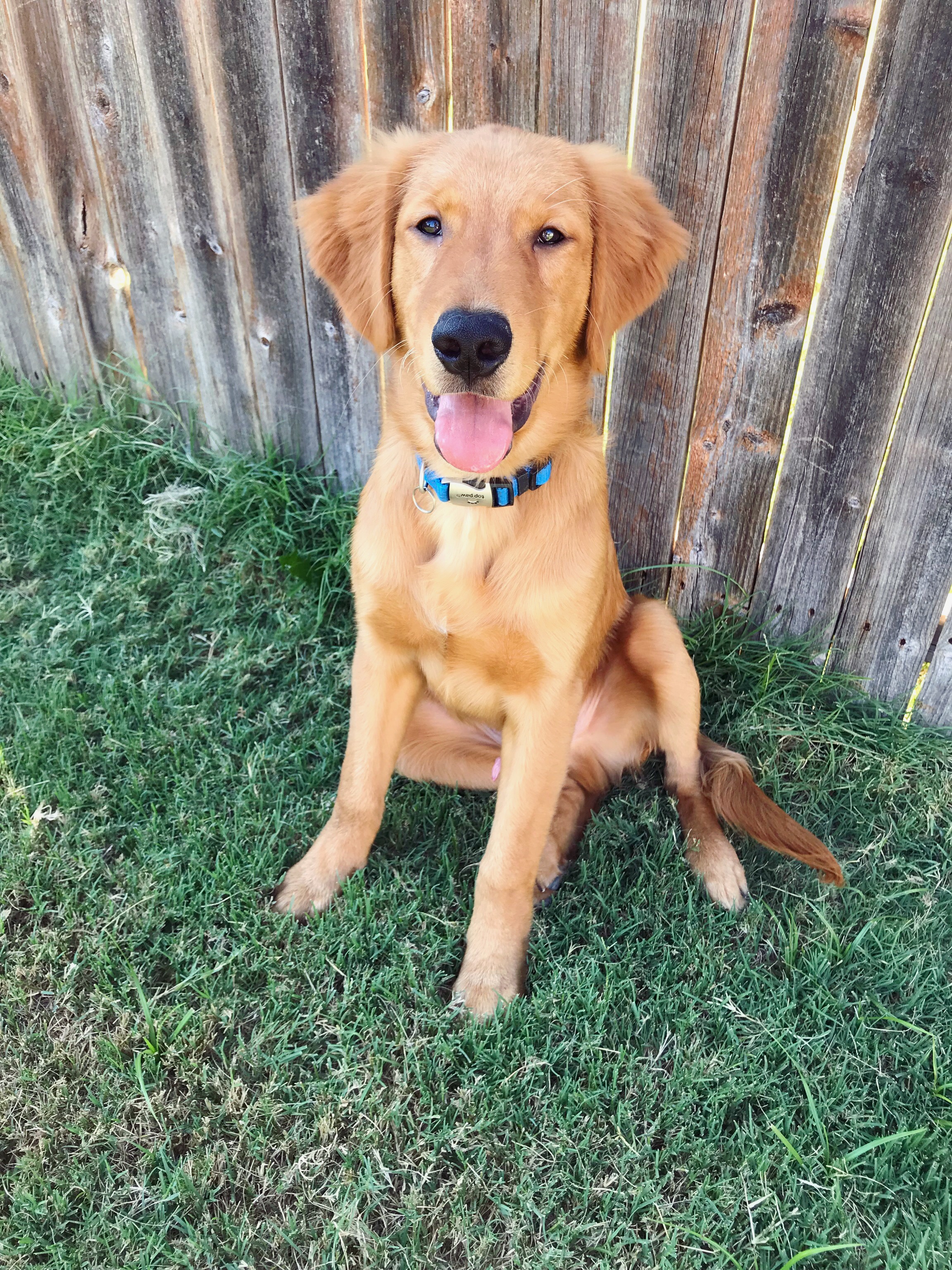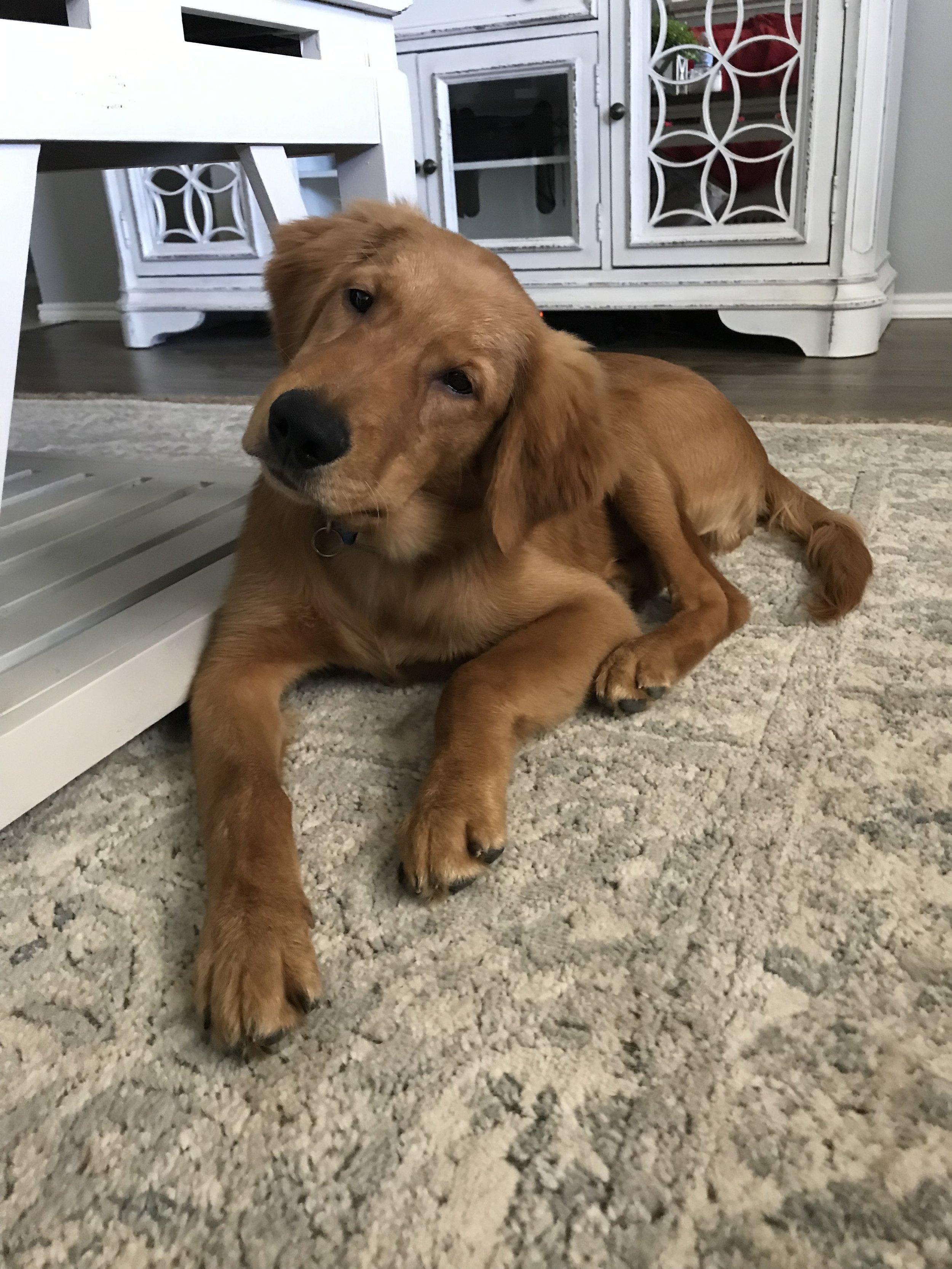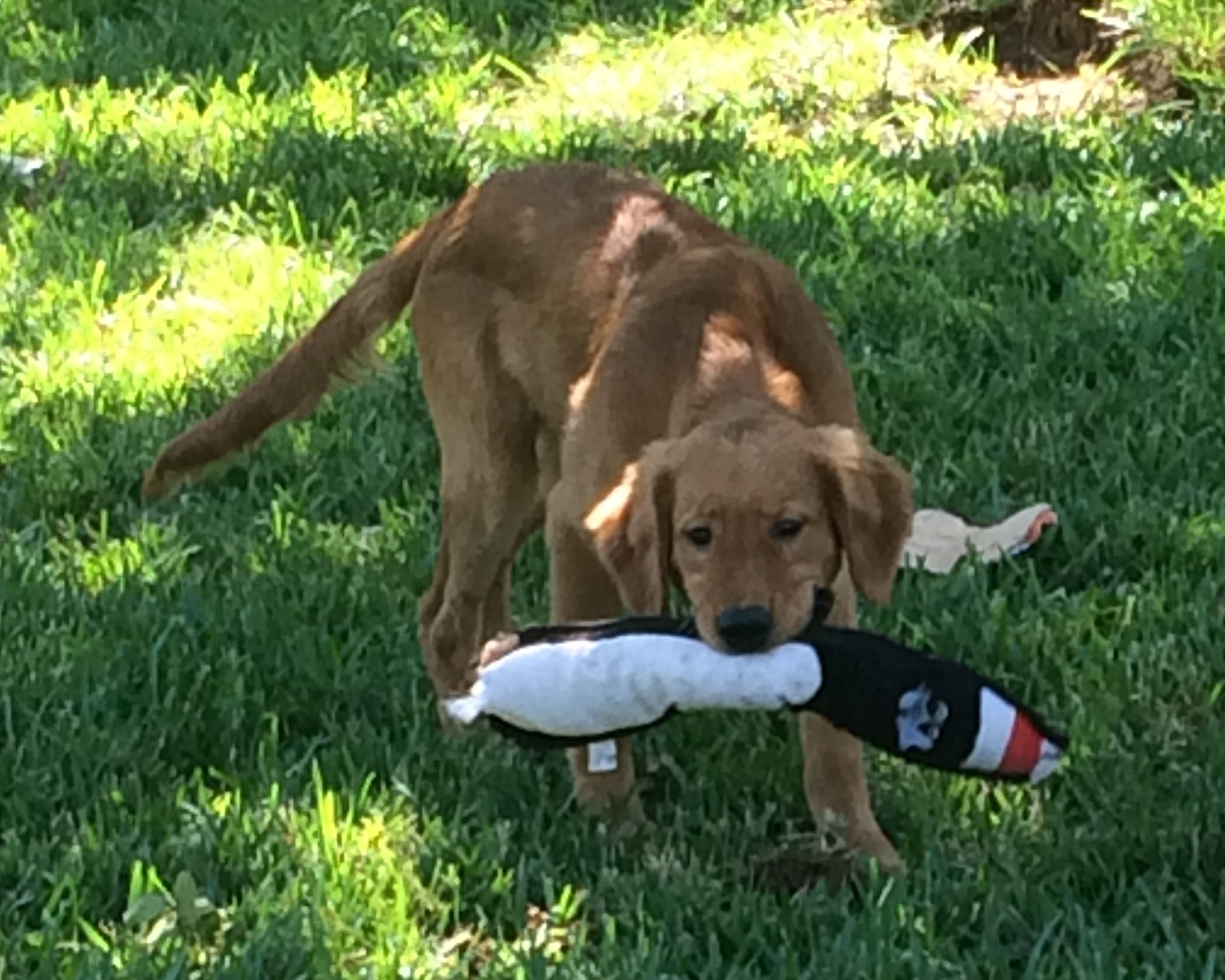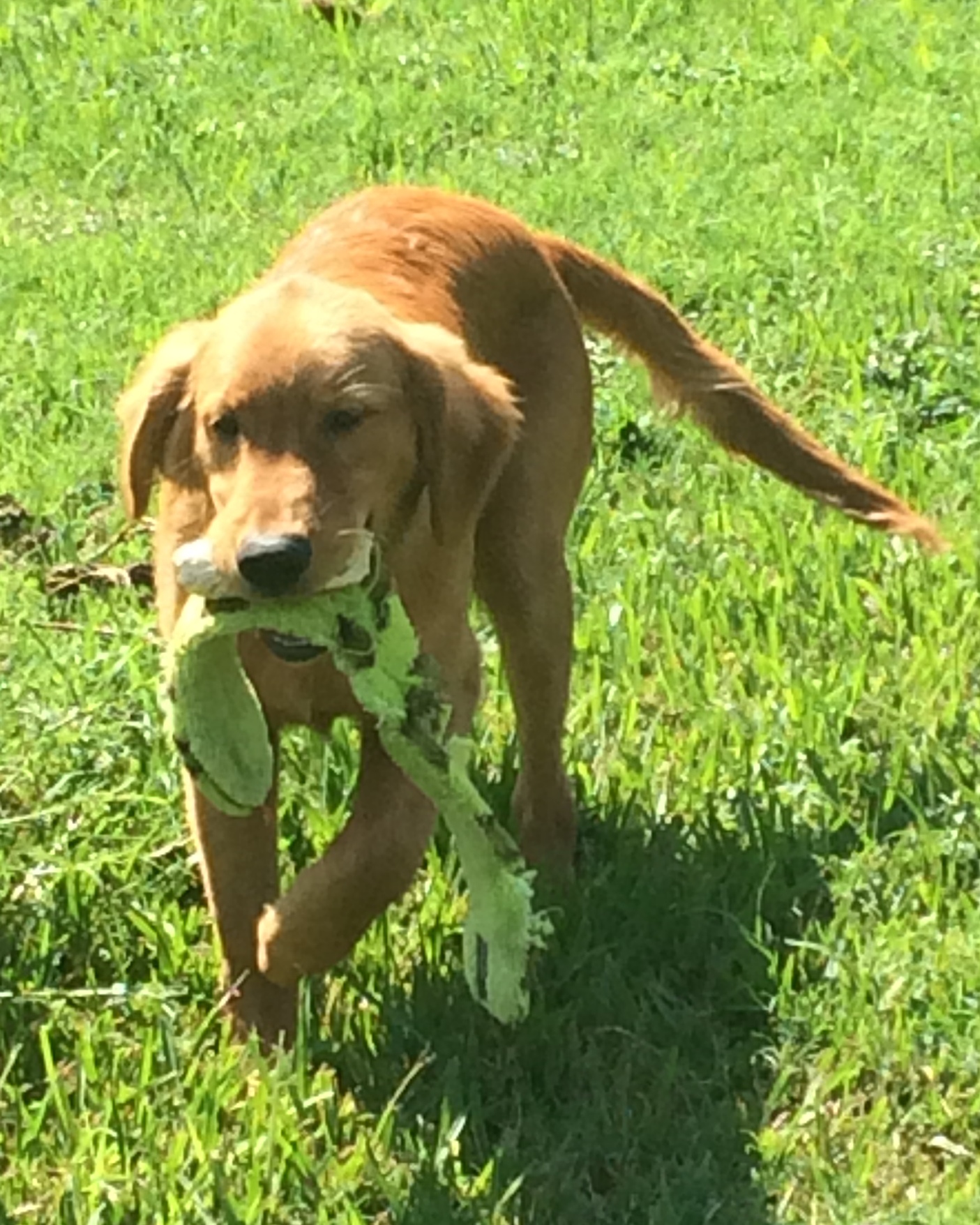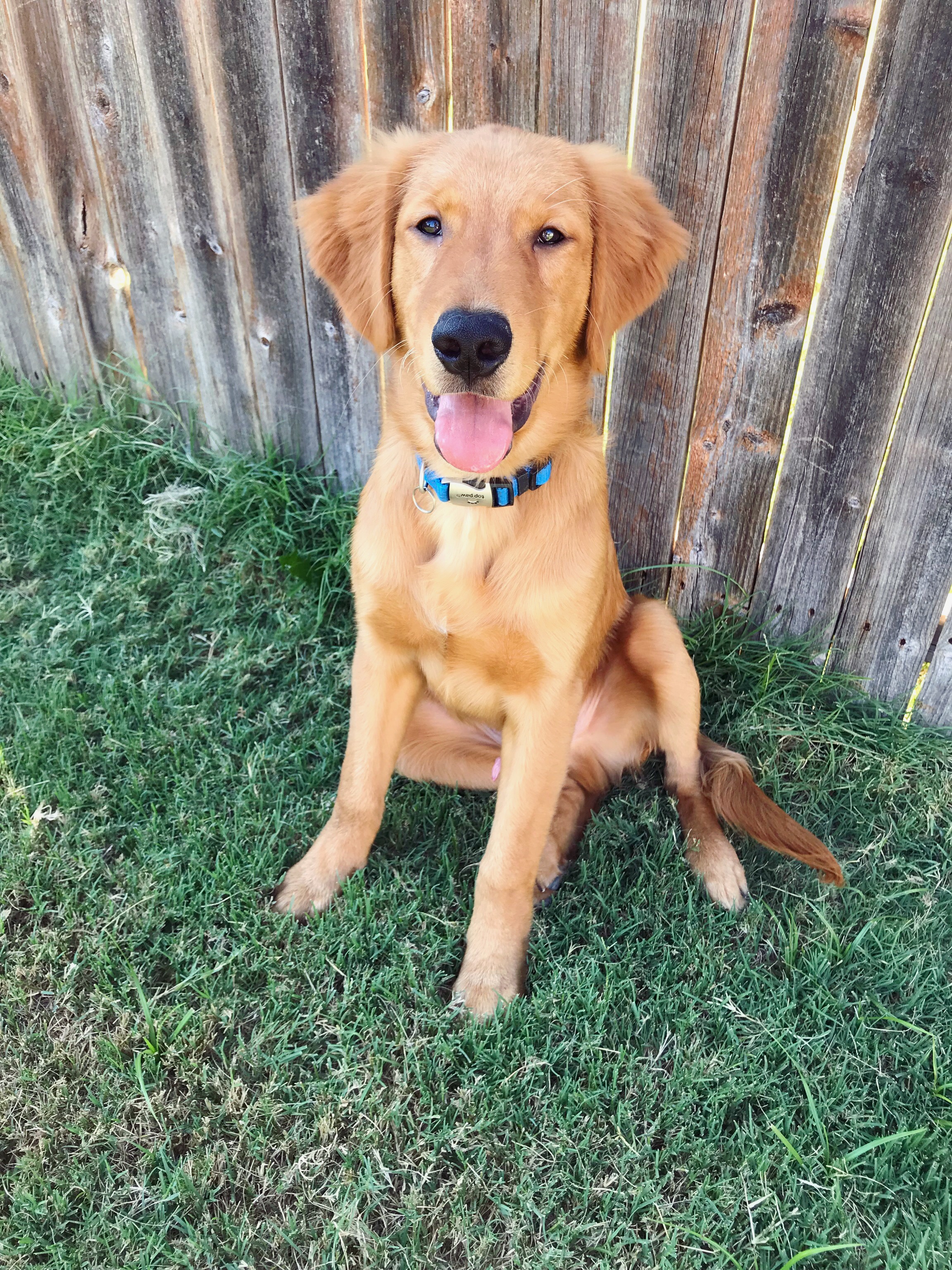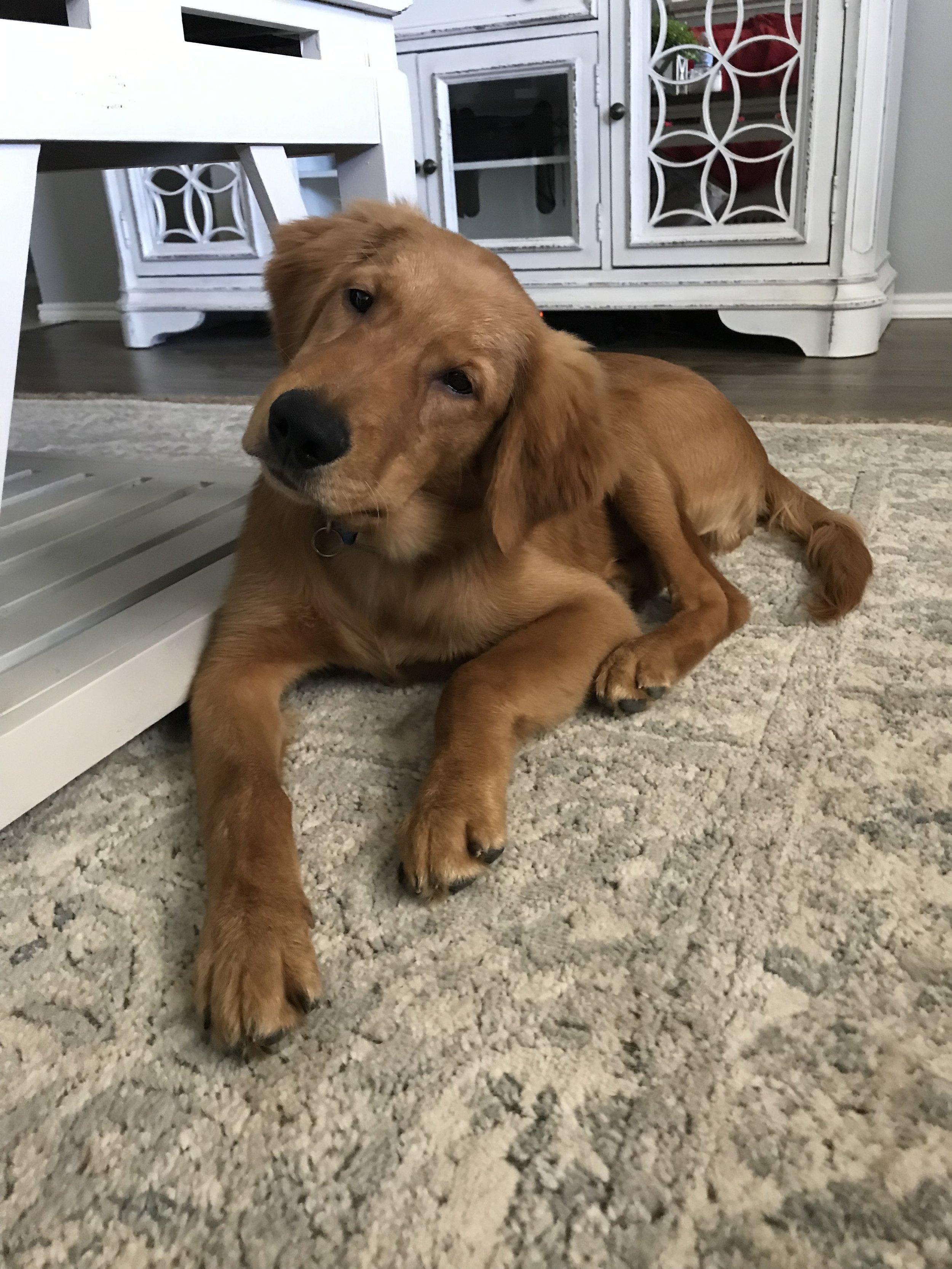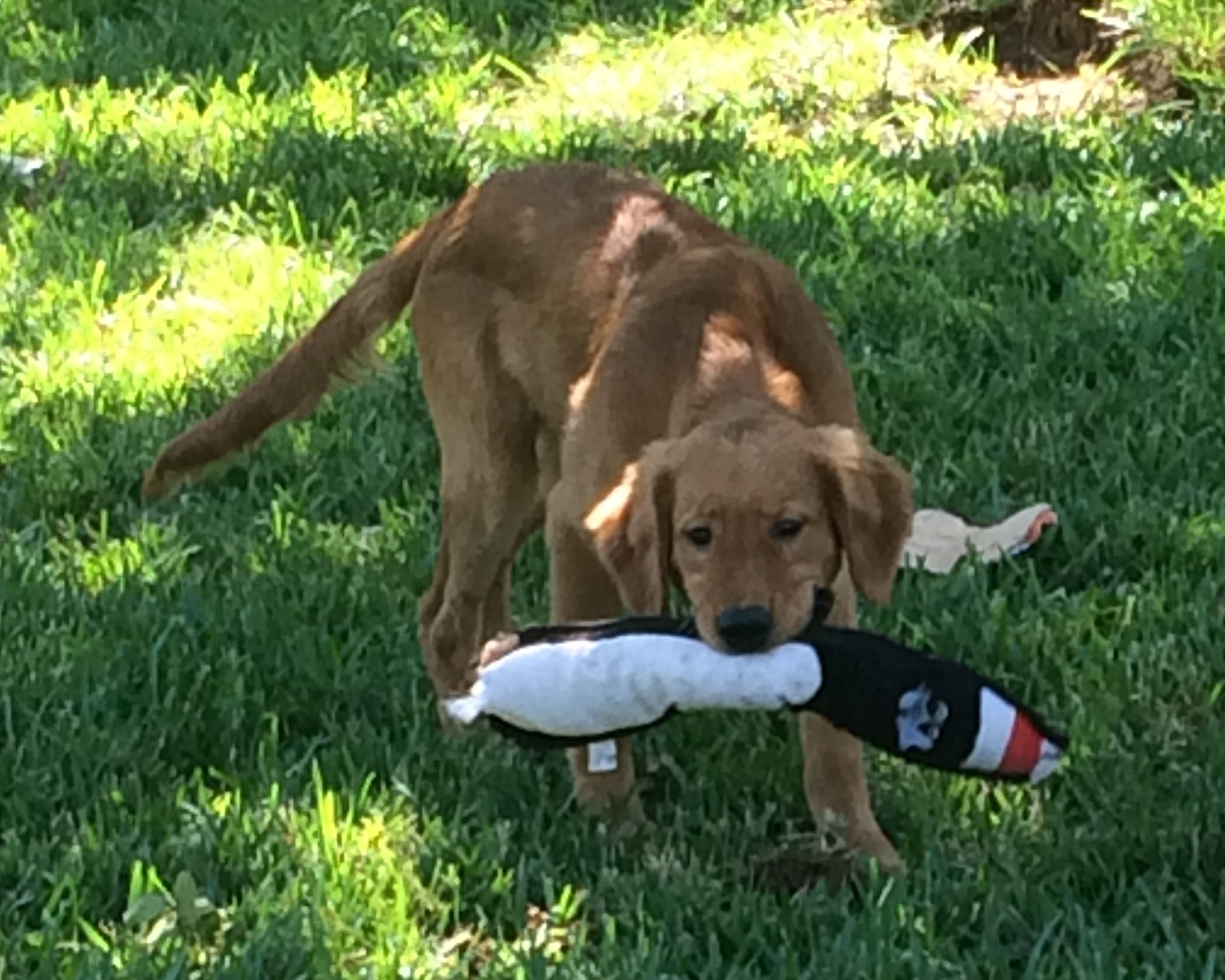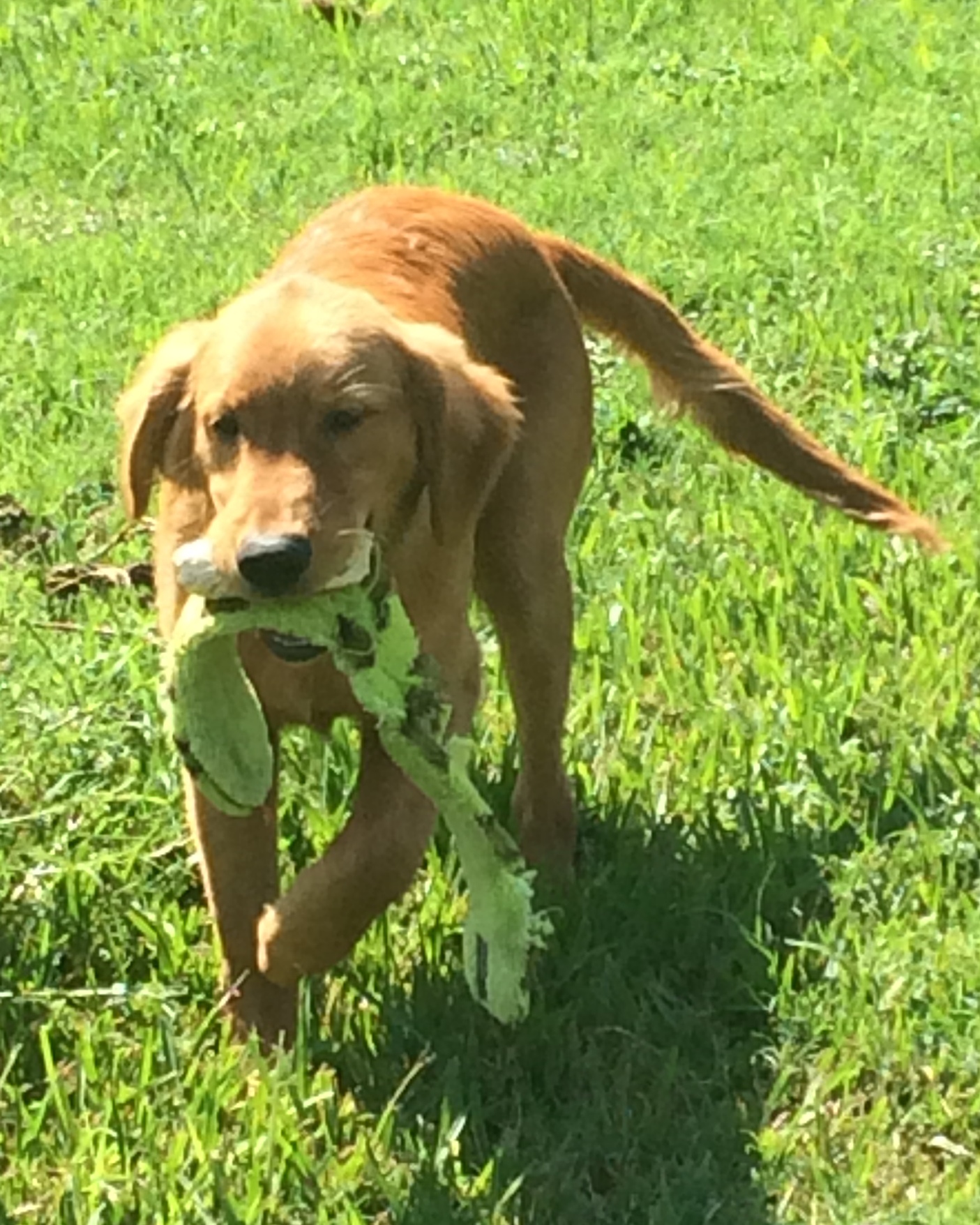 HUNTER - 19-049 | M | 5 MONTHS
Breed: Golden Retriever
Gender: Male
Age: 5 months - DOB 4/2019
Medical/Other Notes:
Needs to be neutered

Needs vaccination booster shots
Adoption Fee: $425
Click picture above for a much larger view.
Hunter is an owner surrender to GRRNT. His foster family is getting to know him, and he will be ready for adoption soon.
PROFILE
Everyone meet Hunter! Hunter is a very playful and affectionate five-month-old puppy. This little guy is truly the best of both worlds! Whether you want to take a nap and cuddle, or you want to be adventurous and go for a hike, Hunter will be there right next to you. Hunter's motto in life is to play hard, nap hard!
Let me start out by saying Hunter loves to be around people. Here at his foster house, Hunter will follow his foster mom around like a little duckling. So, if you believe in privacy when you use the bathroom, Hunter may not be the one for you. This pup wants to be glued to your side any chance he gets.
Hunter loves other dogs! He has been around small to large dogs and has great social skills when playing. At his foster home, Hunter plays with their Golden Retriever and Siberian Husky. After everyone is tired out, Hunter will lick the other dog's faces and give them kisses. He is a very sweet and submissive puppy.
Hunter is very well behaved for a puppy his age. He is potty trained and sleeps in a kennel at night. He is also trained to avoid play biting. However, he is still teething and likes to find new things to chew on. Hunter is a fast learner with a desire to please! He already knows how to sit, and does great on a leash when we go for walks.
He is currently eating Royal Canin Golden Retriever Puppy Food, and should continue eating puppy food until he is a year old. Hunter is healthy and up to date on his shots. He will need to be brought to a GRRNT vet when he turns one so that he can be neutered.
We are looking for a home for Hunter where the family will be dedicated to taking training classes. We are also looking for a lifestyle that allows for Hunter to be with someone for the majority of every day. Puppies need lots of interaction and attention from their family, so he will not be placed in a home with a full-time working schedule that leaves him alone all day. Finally, Hunter would love to have a brother or sister doggie to play with. Hunter is eager to meet his new forever family!
Some of Hunter's Favorite Things:
Hunter's favorite toy is a stuffed elf named Buddy. Hunter will carry Buddy the elf in his mouth all day like it's his baby. (We don't have the heart to tell him it's not Christmas yet.)

Hunter loves water! We have a large walk in shower and he is always trying to join in. His ideal forever home would have a pool!

We are convinced this goofball is a rabbit with how much he adores carrots. This is Hunter's favorite snack to crunch on.