JOEY - 19-023 | M | 9 MONTHS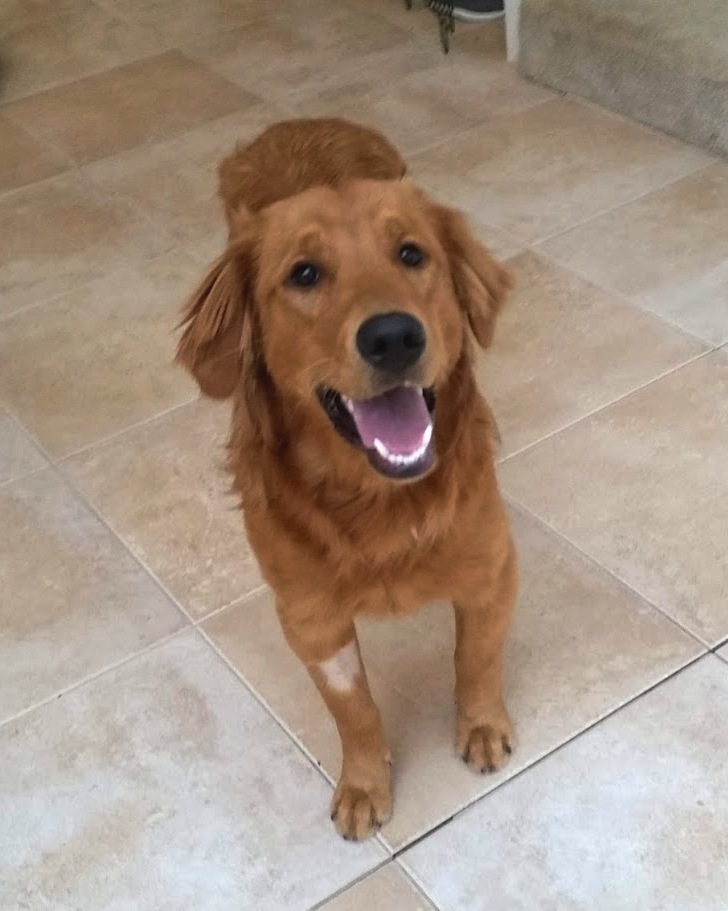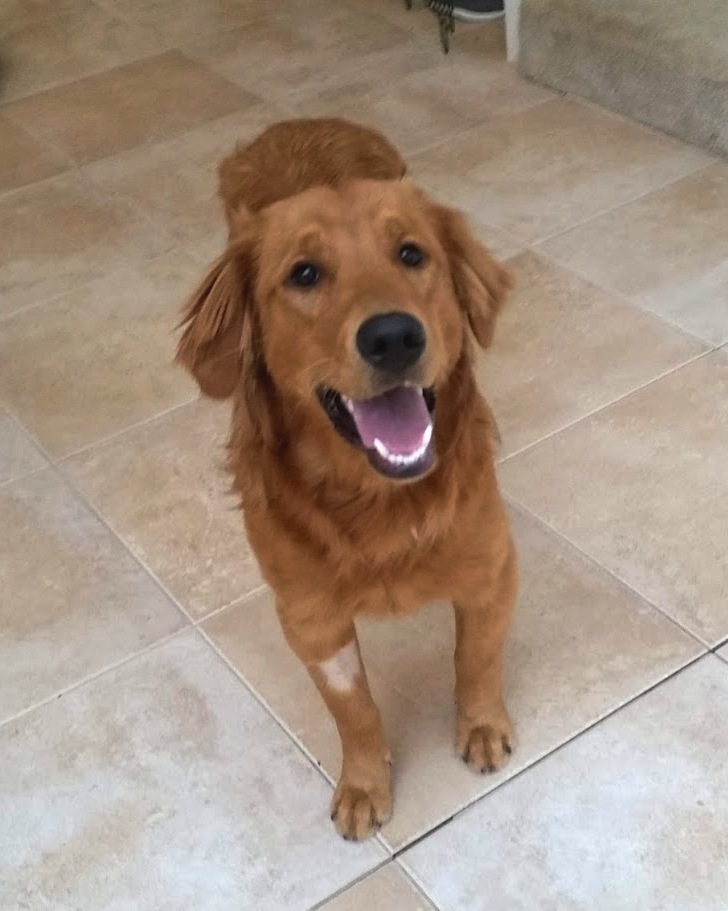 JOEY - 19-023 | M | 9 MONTHS
Breed: Golden Retriever
Gender: Male
Age: 9 months - DOB 9/30/2018
Medical/Other Notes:
Adoption Fee: $425
Click picture above for a much larger view.
Joey is an owner surrender to GRRNT. He is settling into his foster home and we will know all about him soon.
PROFILE
Joey is as sweet as sweet can be, very smart, and a cute boy, who is eager for your attention. He really wants to please just has no idea what you want from him. He does occasionally jump on you for petting, but he is gentle about it. He is on the smaller side for a Golden pup his age, he may be around a 60 lb. dog when he is grown. We think he may have been handled a little roughly in the past, since he can be skittish at sudden movements, especially feet, and is scared he is always in trouble. He is a Velcro dog though, and really loves to be close to you, usually physically touching you.

Joey is a smart little cookie, and while he is quiet in his crate, he is not a fan of going in and needs convincing. He was out playing in the room, and then walked over to his crate, nosed it shut and walked away from it. Perhaps his way of letting us know what he really thinks of the crate! He will need to be crated when he's not supervised though, since he is still a puppy, he likes to find things to chew on. Joey doesn't seem to know any basic commands, but he loves treats and is eager to please so he should be easy to train. He does love to play ball and will bring it back and gently give it to you. He also picks up a stuffed animal and wags his whole body with a happy gurgle noise.
Joey needs a family that will be patient and kind, and teach him everything he needs to know to be the wonderful companion he is capable of being. He has been submissive to the other dog in his foster him, but loves to play with him! He, unfortunately, is not good with cats and will not be adopted to a home with cats. He was just excited and curios. He needs some training to help build confidence, and another playful and confident dog in his forever home to take cues from. Joey will be looking for his new family at the next meet n greet in June.
Good with: dogs, kids, crate trained, house trained
Needs: continuing training, someone home at least part time
No cats in the home