LINDSEY - 19-038 | F | 2 YEARS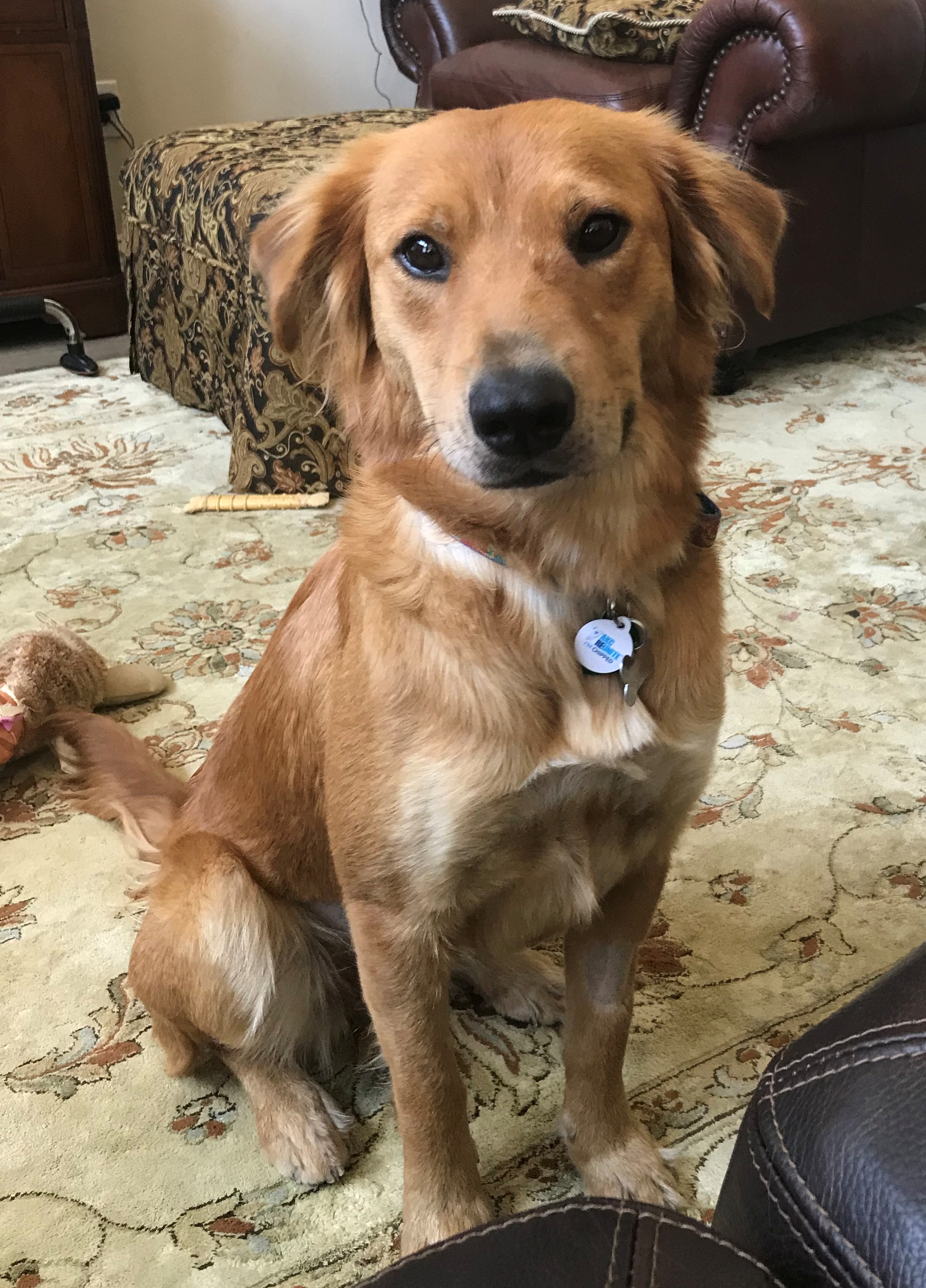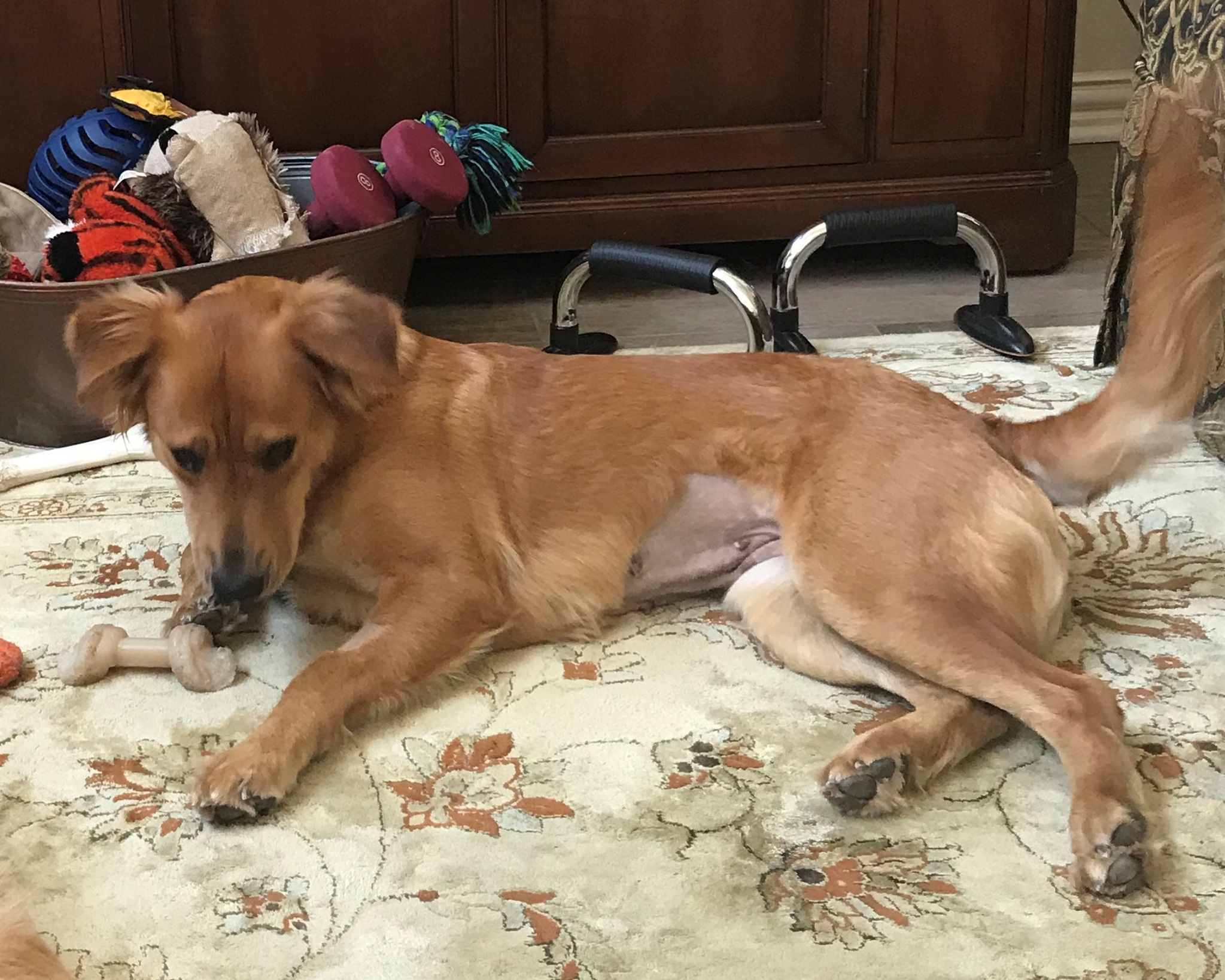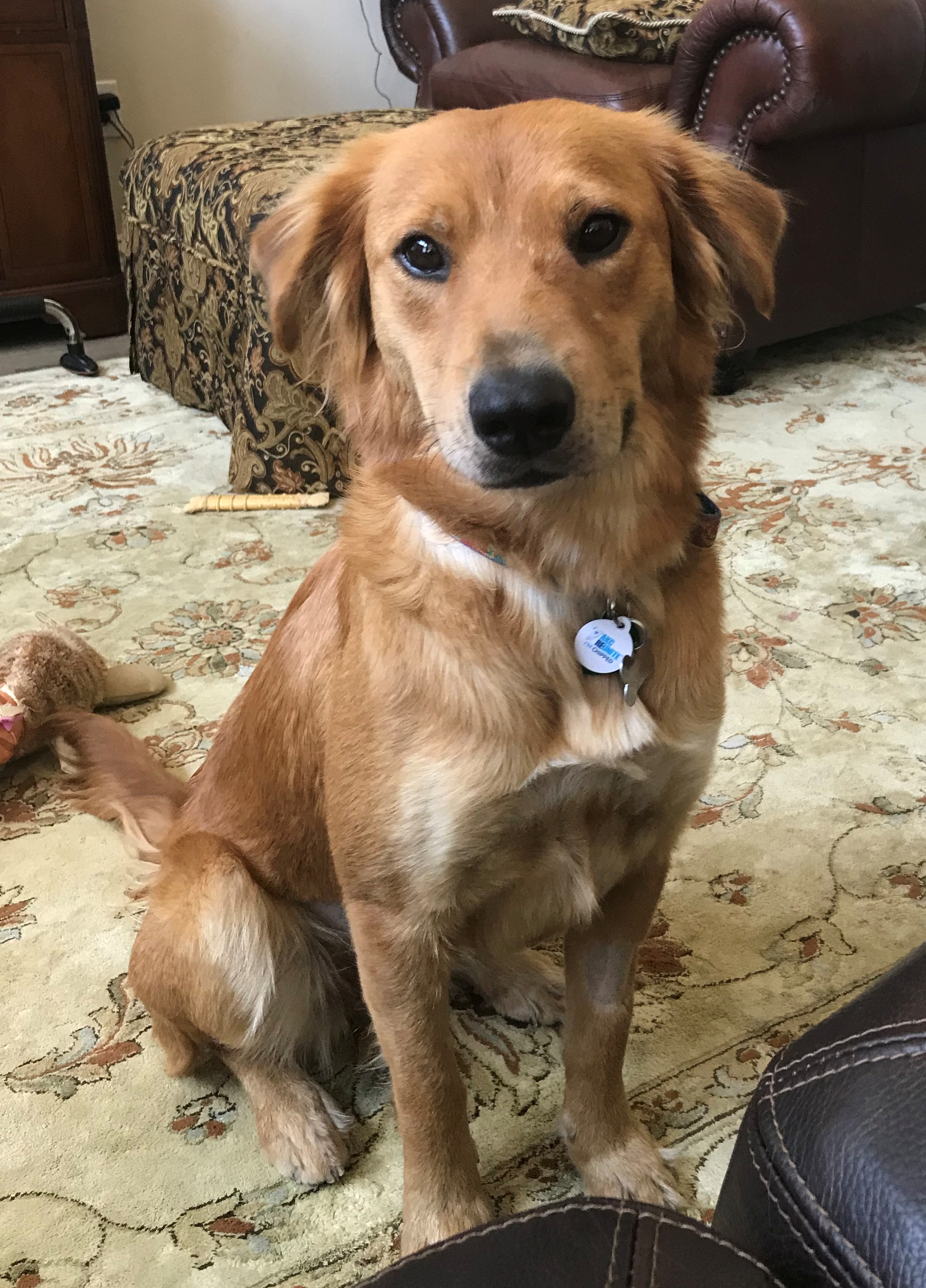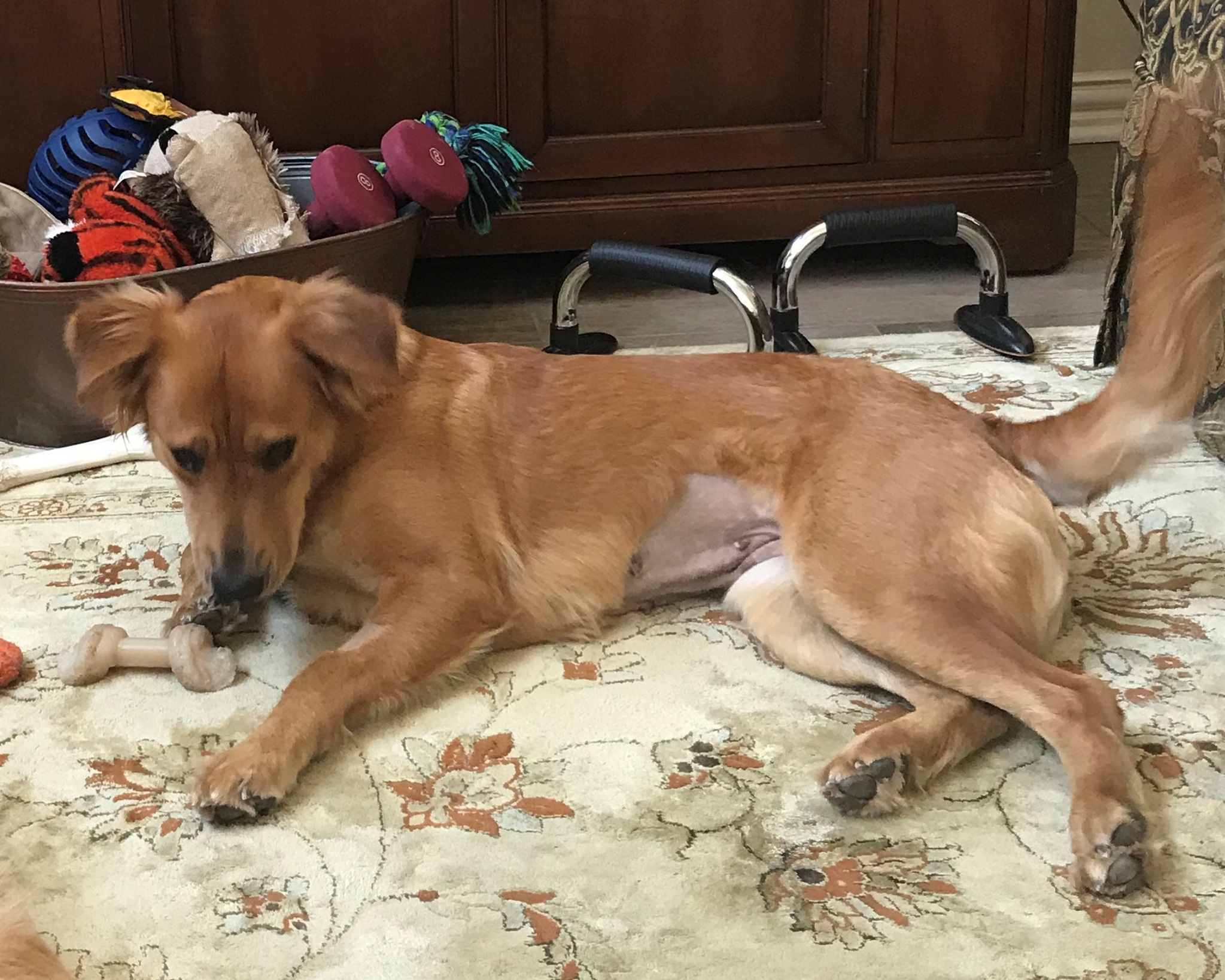 LINDSEY - 19-038 | F | 2 YEARS
Breed: Golden Retriever
Gender: Female
Age: 2 Years
Medical/Other Notes:
Treating skin infection - resolved

Needs to be spayed - done
Adoption Fee: $375
Click picture above for a much larger view.
Lindsey has a story to tell. She was wandering stray around UNT for quite a while, when a kind gentleman became concerned about her, and contacted GRRNT to see if we could help her. Since Lindsey was wary of people and didn't let anyone approach, GRRNT partnered with Duck Team 6 who set up feeding station to get Lindsey to come to the same area routinely. Then they were able to trap her. Once she was trapped, Lindsey settled down and was happy to be petted, and she loves the staff at the vet office. She apparently was someone's pet in the past. Lindsey will spend some time in a foster home to settle back into being a family pet, and we expect she will be ready to find her forever family soon.
PROFILE
Lindsey has adapted well to her foster family of old dogs and grandsons. When she first arrived she was somewhat skittish of new people, but has lost most of that tendency, and has become quite the cuddler. She is interested in everything going on with her foster family and joins in whatever you are doing.
She will occasionally will gather up shoes, but she does not chew on them. She loves going on walks, and walks nicely along with you. She comes when you call and understands the word "No", most of the time. She may not have been a house dog in the past, and she is still working on house training, but that is come along. She is on the small size for Golden Retrievers, and makes a great pup.
Lindsey's ideal family will be:
• An active family, and enjoy walks
• Have other dogs for her to play with
• Enjoy cuddling with her
• Appreciate a smaller dog - Lindsey is not a full size Golden