BAILEY - 16-151 | F | 2 YEAR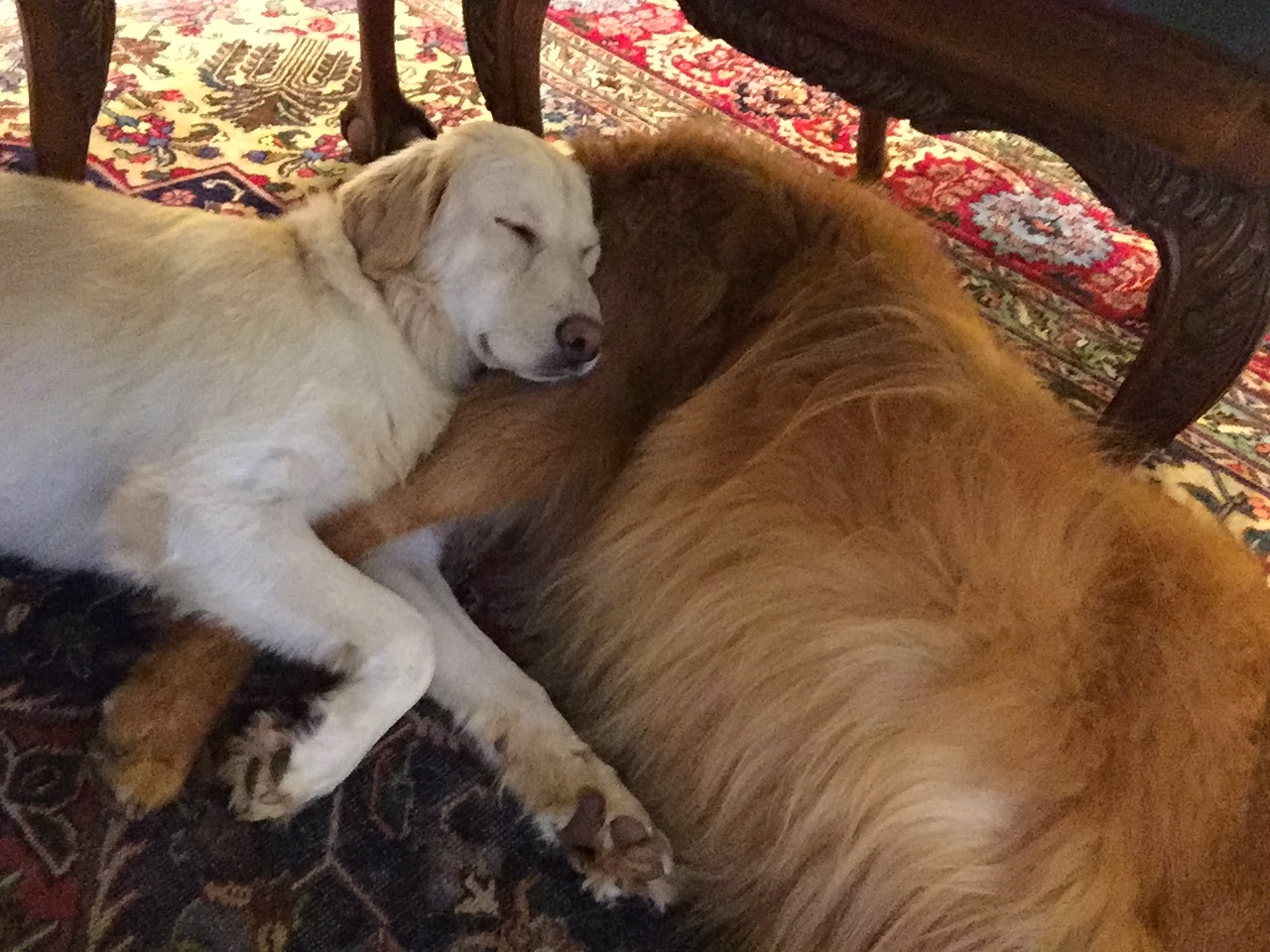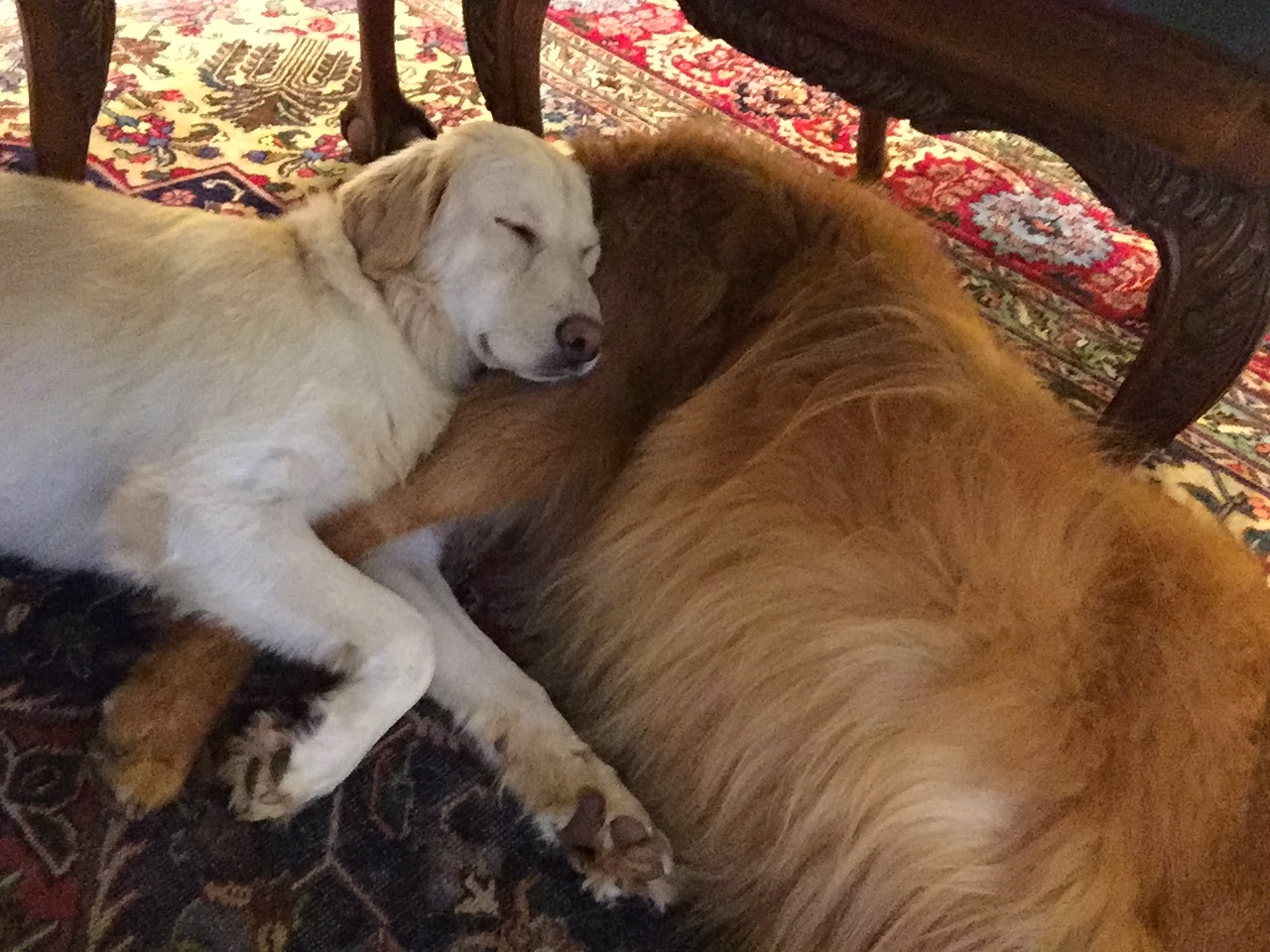 sold out
BAILEY - 16-151 | F | 2 YEAR
Breed: Golden Retriever
Gender: Female
Age: 2 Year
Weight: 48 lbs
Height: Average
Medical/Other Notes: None
Click picture above for a much larger view.
Bailey was originally adopted from a local animal shelter. She was a very fearful and her new family spent quite some time working with her and trying to socialize her. They came to a point that they realized Bailey needed more help with her fear of people than they could provide, so they contacted GRRNT and asked for help. Bailey has been in a GRRNT foster home for several weeks, and she is making progress, but she still has a long way to go to become a completely confident dog. GRRNT will be looking for a special family, with other dogs, who can continue to socialize and work with her so that Bailey can become the bonded and loving family member we know she can be.
PROFILE
Bailey is a very, very sweet little girl, who is finally making a connection with her foster family, and is definitely attached to her foster mom. She has the run of the house and is happy, but it has taken over a month for her to gain the confidence to move around the house freely. When she first arrived she found a "safe" place under the dining table, and would hide there the majority of the time. Her foster family has worked hard to show her she can trust them, and to encourage her to step out and explore. She can still be fearful of new things, and she regresses when something unusual happens. For instance, her foster family had painters on the deck outside one day recently, and Bailey went back to hiding for a day. She needs a quiet home, without small children, because the noise and busy activities of children would be too much for her. She definitely needs another, calm, confident dog as a companion. Her best match will be a more mature, settled dog rather than an active, young, rambunctious one. She loves her two canine foster siblings, also another family member's little terrier, and she loves her kitty housemates. Bailey is also very good with kitties. Bailey has done fine on a few walks on quiet neighborhood streets, but a busy place, like walking trails or a park, would probably overwhelm her. She can also jump a 4 ft fence, so she will need a home with a 6 ft or taller, secure fence.
Bailey is house trained and she is also good in her crate, although she doesn't need to use it much. She does eat her meals in her crate, and she seems to feel safe in there. She runs and gets in her crate when foster mom says, "Let's eat!" She has the run of our house while her foster family is gone. At night, she sleeps on a dog bed in her foster parent's room, right between their two dogs, and doesn't make a peep all night.
She will "sit" on command for a treat, and she knows "wait" and "no", but doesn't know any other obedience commands. We strongly encourage her new forever family to enroll in basic obedience classes with Bailey. It will help her gain more confidence, and give her opportunities for exposure to more things. She knows "let's go outside" and "in the house" to come in. She will hop in the car, but gets low in the floor board for the ride. She is still nervous about new things, for instance one day recently she barked at the vacuum cleaner and would not come in the kitchen because it was in there.
Bailey is such a sweet girl. She will roll over for tummy rubs, and has begun to sit at foster mom's feet while she's working at her desk. She will definitely attach to her new family, she will just need to be given time to adjust to a new home, and her family will have to have patience with her. She sometimes gets nervous with direct eye contact and cowers with people reaching for her. And when really stressed she still sometimes goes into "hiding" mode in a place she feels safe, under the bed or table. Foster mom is continuing to work with her, and will put her on a leash so that she can keep Bailey with her to work through her fear. The main stresses for her are new people in the house. There were house sitters over the last weekend staying at her foster home and taking care of the dogs. Bailey would not eat for a day, but by the end of the weekend she was much more comfortable with them.
Patience is the key, so Bailey is looking for a special family, with a calm atmosphere, canine companions, and people who will give her time and encouragement so that she can continue to gain confidence and learn she is safe and secure. Bailey is in a foster home in Tyler, TX. It will be in her best interests for potential adopters to come visit with Bailey in her foster home where she is comfortable and most confident. It will mean a trip for anyone interested in meeting her, but sweet Bailey is worth the time and effort. Bailey will not be attending any public events.
UPDATE
10/20/2016
Foster mom reports Bailey has had a really good week and is feeling more confident and seems very happy! She loves tummy rubs and ear scratches, and is making progress in socialization. She happily plays in the back yard, and even initiates play with her 2 foster golden brothers. She still hides behind a table when company comes, but it seems to be more out of shyness than fear. She is quiet and easy but needs to be let out every few hours. Foster mom is feeling very hopeful for her and knows that she will have a great life in the right home. A LOT of human interaction seems to be helping her and she is taking small steps to gain confidence with people. She still gets startled by new sights or sounds, but is not terrified like she used to be. Miss Bailey is slowly blossoming.