BLUERIDGE-15-187 | F | DOB 12-26-15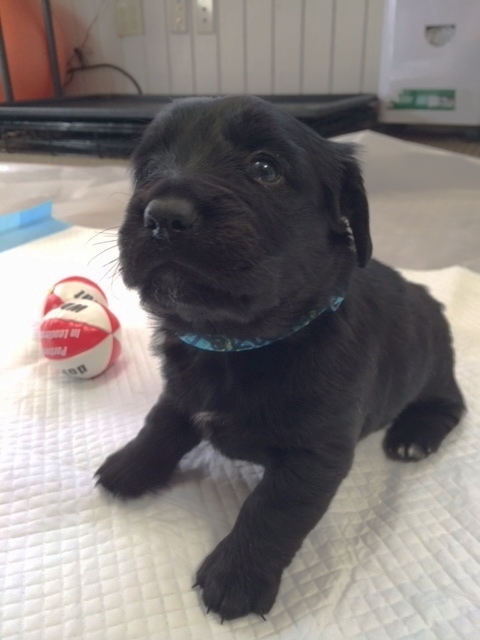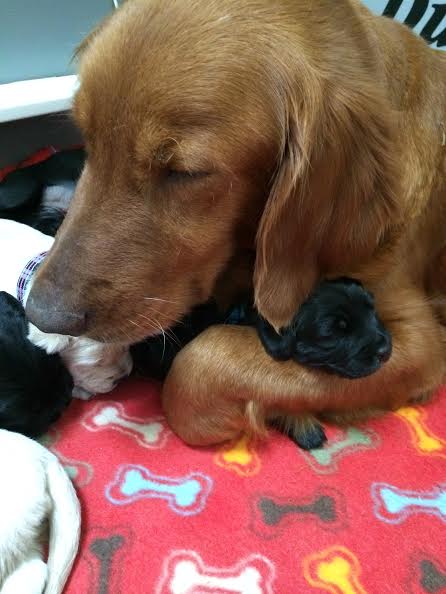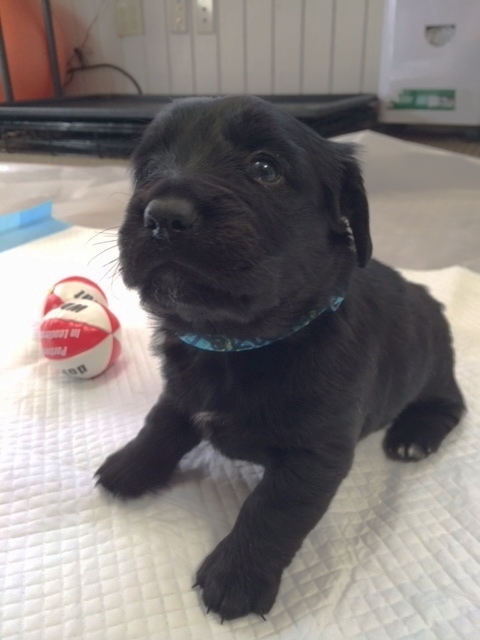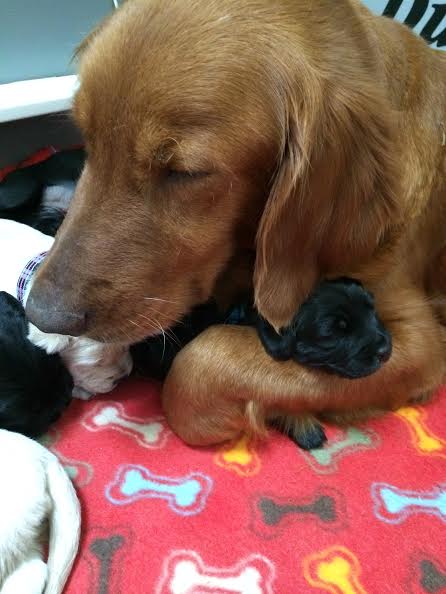 sold out
BLUERIDGE-15-187 | F | DOB 12-26-15
Breed: Golden Retriever mix
Gender: Female
Age: 4 weeks
Date of Birth: December 26, 2015
Color: Black
Weight:
Height:
Medical/Other Notes:
Needs full set of puppy booster shots
Needs to be spayed @ 6 months
Click picture above for a much larger view.
Blueridge is one of Paisley's 7 puppies that were born on December 26, 2015. These babies were given names of the cities and towns that were affected by the tornado and storms that came through the Dallas area on the night they were born.
PROFILE
Blueridge is a sweet girl with a slight white Vee marking on her chest. She is an outgoing people person who likes sleeping in the puppy huddle. Like her siblings, she loves being talked to and cuddled. Her dark fur is fairly short so her coat may resemble dad more than mom but her personality is all golden!
Blueridge is the sweetest girl who loves people, dogs, toys and her siblings. She doesn't usually start a wrestling match but knows how to finish one. Blue is happiest with people and climbs into any available lap for a comfy nap!