BRONTE-15-051 | F | 8 YRS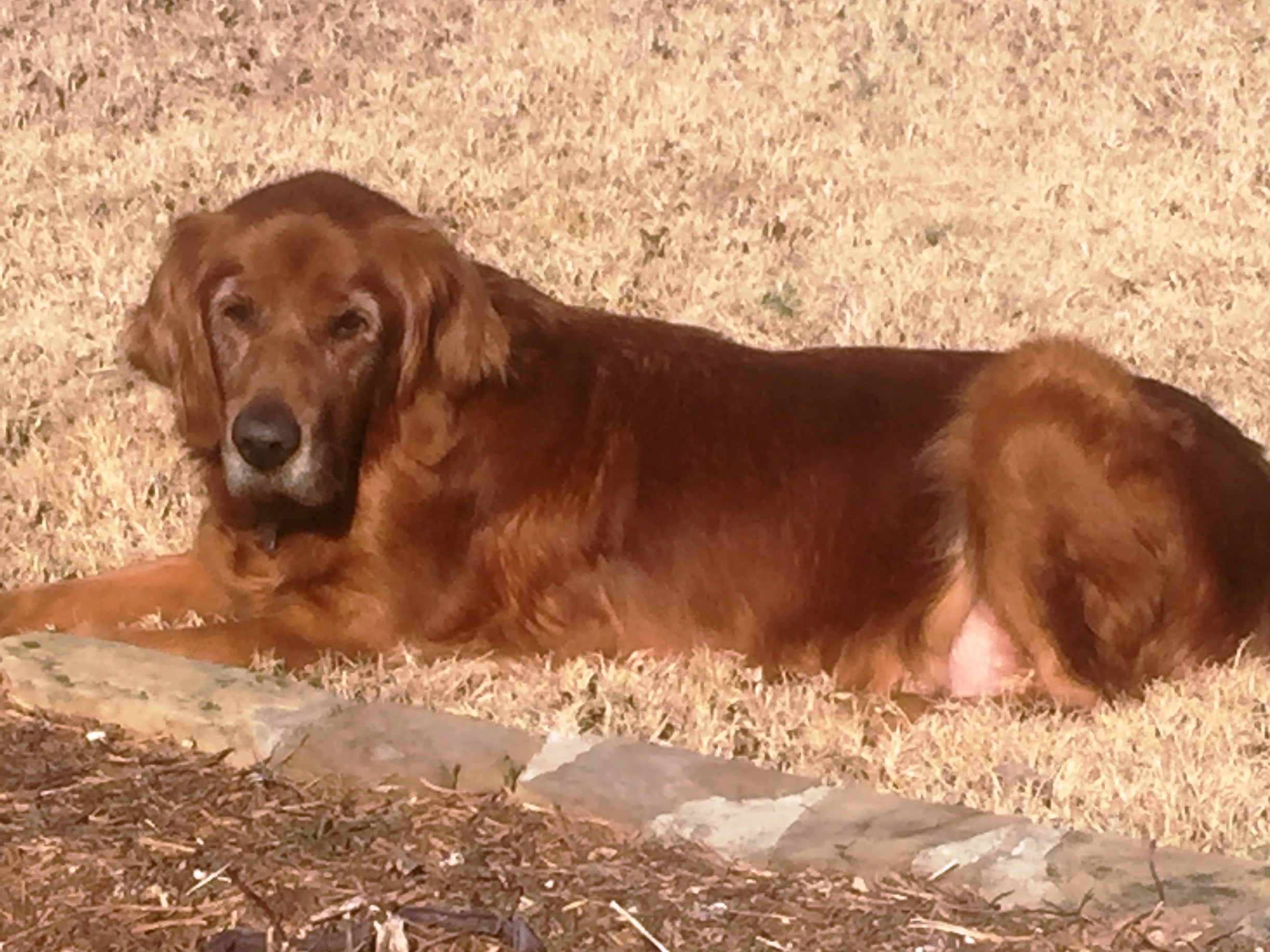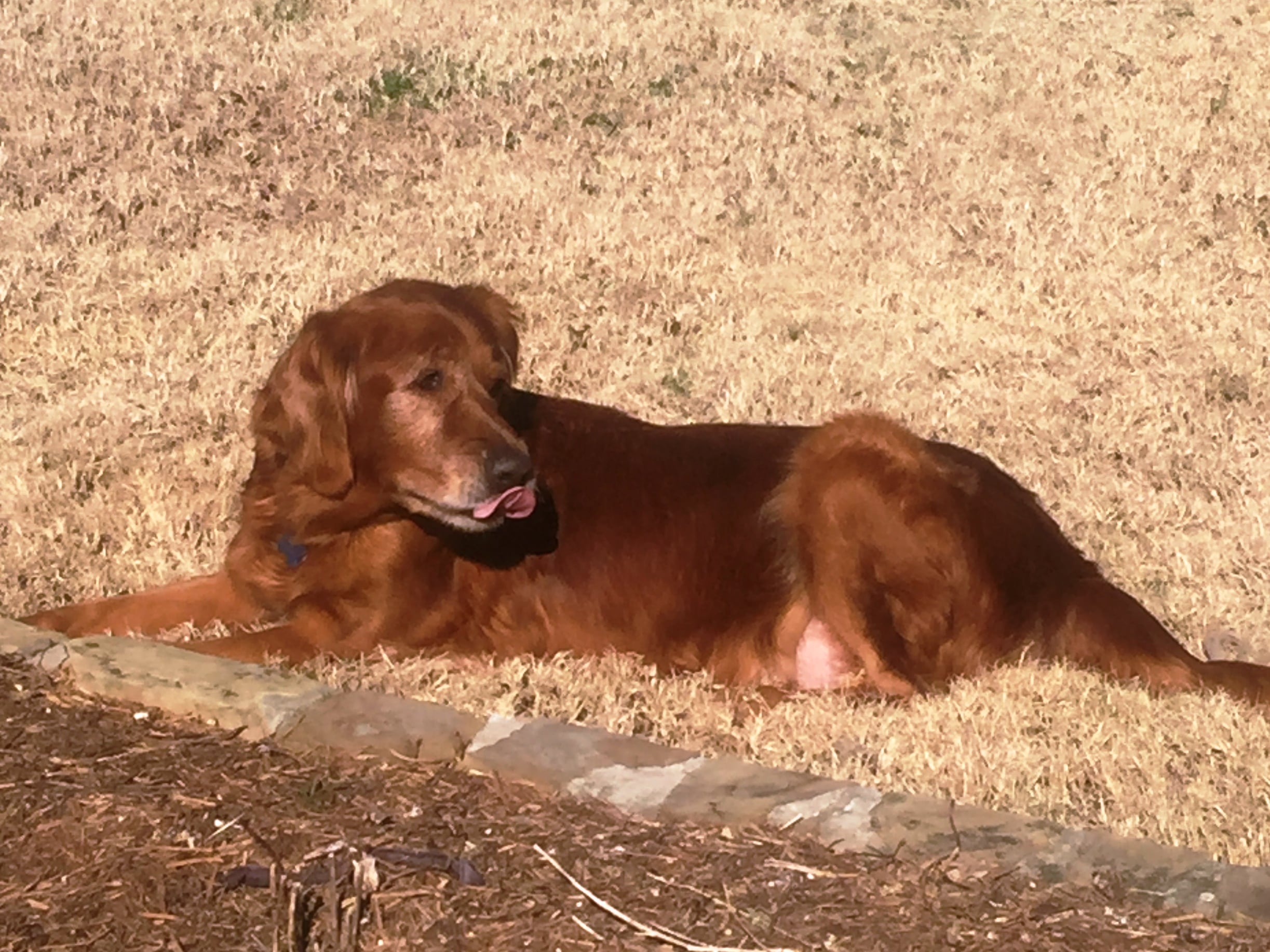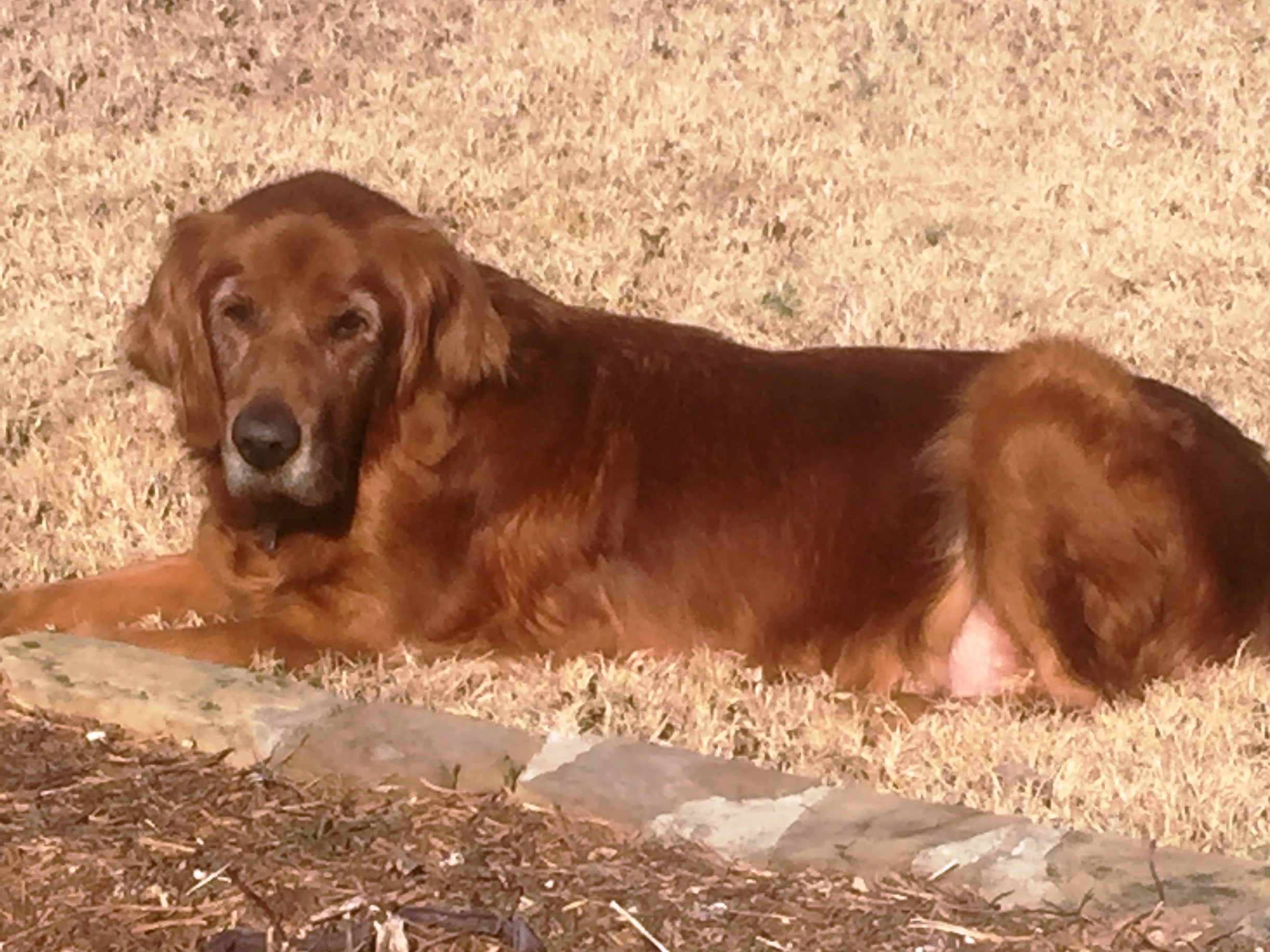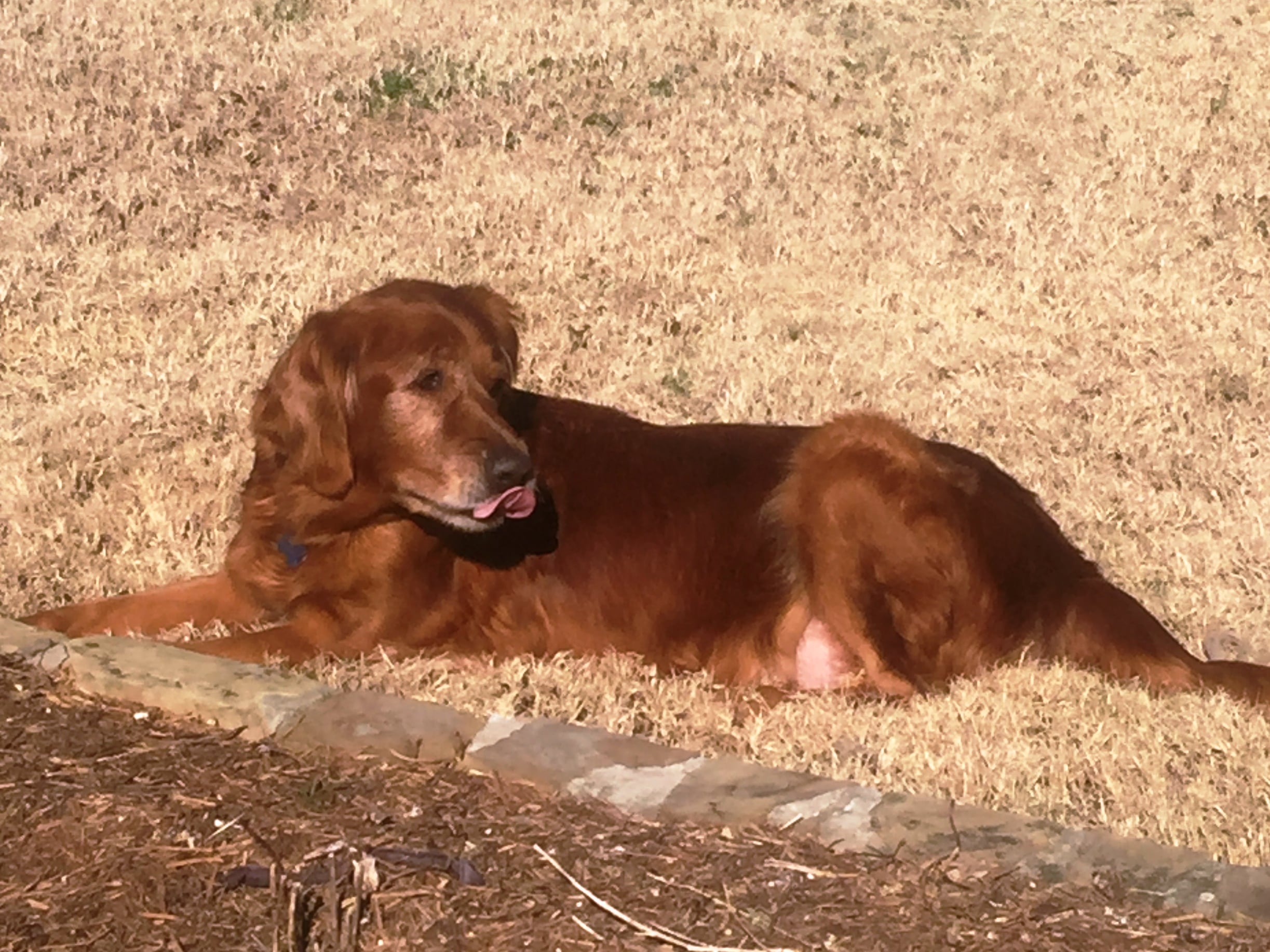 sold out
BRONTE-15-051 | F | 8 YRS
Breed: Golden Retriever
Gender: Female
Age: 8 Years
Date of Birth: 8/2007
Color: Red
Weight: Average
Height: Average
Medical/Other Notes:
Heartworms positive - treated
Eye infection - treated
Skin infection - resolved
Needs to be spayed - done
Click picture above for a much larger view.
PROFILE
Bronte is just one beautiful, classy, and SWEET lady. She has been around several different dogs and she is fine with them. She really could care less about them. We don't know how she would be around cats as her foster mom doesn't have any. Yet, she's so laid back she probably would be fine. There are no small children in her foster home, but at the last meet and greet she went right up to every child there. She really seemed to be drawn to them.
Bronte does not get on furniture or the bed but she is allowed! She sleeps on the floor at the foot of my bed. She really didn't show any signs of training but she's doing very well at sit and we are working on shaking. Words cannot express how sweet she is! She does not require a great deal of attention and is house broken….with only a few small mistakes when she first arrived. She is pretty low maintenance. Bronte loves people and loves getting pets and any attention. She really does not play with many toys except the tennis ball. There are plenty of toys around the house but she doesn't seem interested.
Bronte's infections have been cleared up and she has been spayed. She should start treatment for heartworm in a week or two. She did lose some weight and did not have a great deal of energy while she was ill, but now she is playing and retrieving the tennis ball! She's a much happier girl now and trying to put some weight on. Now she's feeling and eating better she is proving to be a counter surfer, and that is her only vice. A home with much love and tenderness would be perfect for Bronte.
UPDATES
1/20/2016
The visit to the eye doctor produced good news, Bronte does not need surgery for her eye irritation. She has a condition called "dry eye", and will need to have eye drops every day to keep her eyes moist, but no surgery is required. Our beautiful girl is healthy and ready to grace someone's home with her gentle, loving spirit.
1/16/2016
Bronte has had an eye irritation since she came to GRRNT. Eye drops have helped but not resolved the irritation. She has some eyelashes that turn in and rub her eyes. So Bronte will be going to the eye doctor to take a look at her eyes. She may need a minor surgery to correct the eye lid issue and stop the lashes from rubbing her eyes. We will have more info after the eye doctor sees her next week.
1/10/2016
Bronte is almost finished with her heartworm treatment. She will be ready to to attend a meet & greet later in January.
12/21/2015
Bronte is getting into the Christmas spirit.
12/9/2015
Bronte had her second round of heartworm treatment this week. So far she is doing well. She will spend about four more weeks resting to recover. Bronte will need to be spayed once she gets the all clear from heartworm treatment, so we expect she will be ready to look for her forever family in mid to late January.
11/19/2015
Bronte had her 10 day recheck with the vet today, and she is doing great. She will have her second round of treatment in about two weeks.
11/9/2015
Bronte had her first heartworm treatment today. She will spend the next four weeks resting and recovering. She will need to undergo a second round of treatment in mid December.