CARSON-15-077 | M | 3 YEARS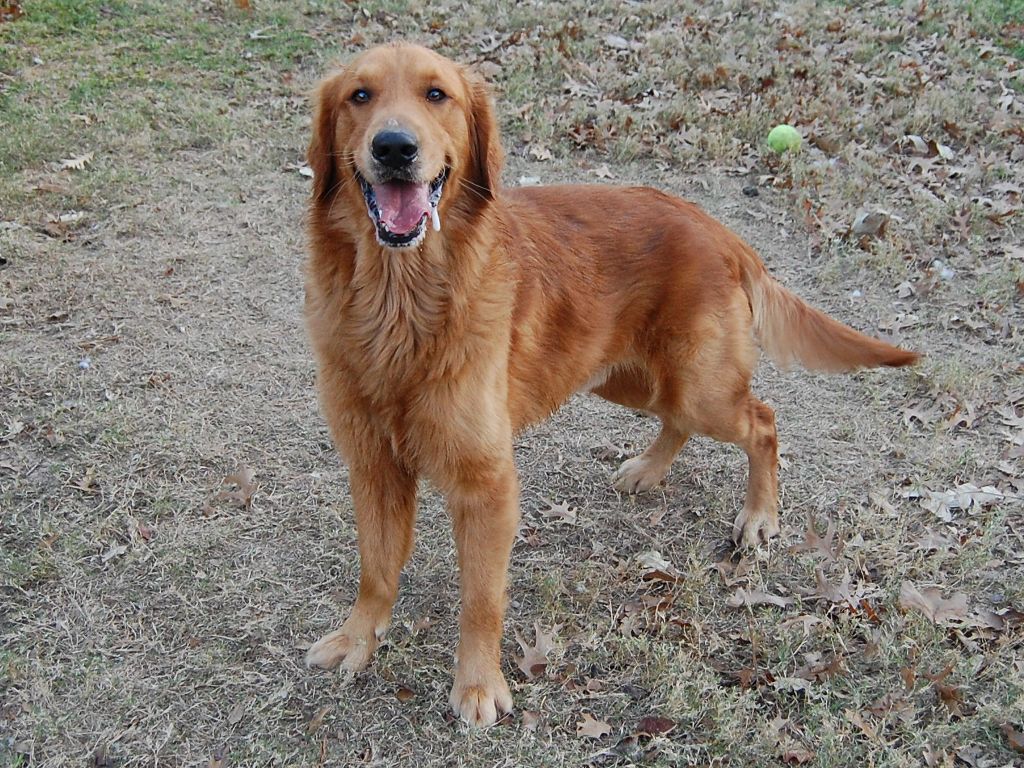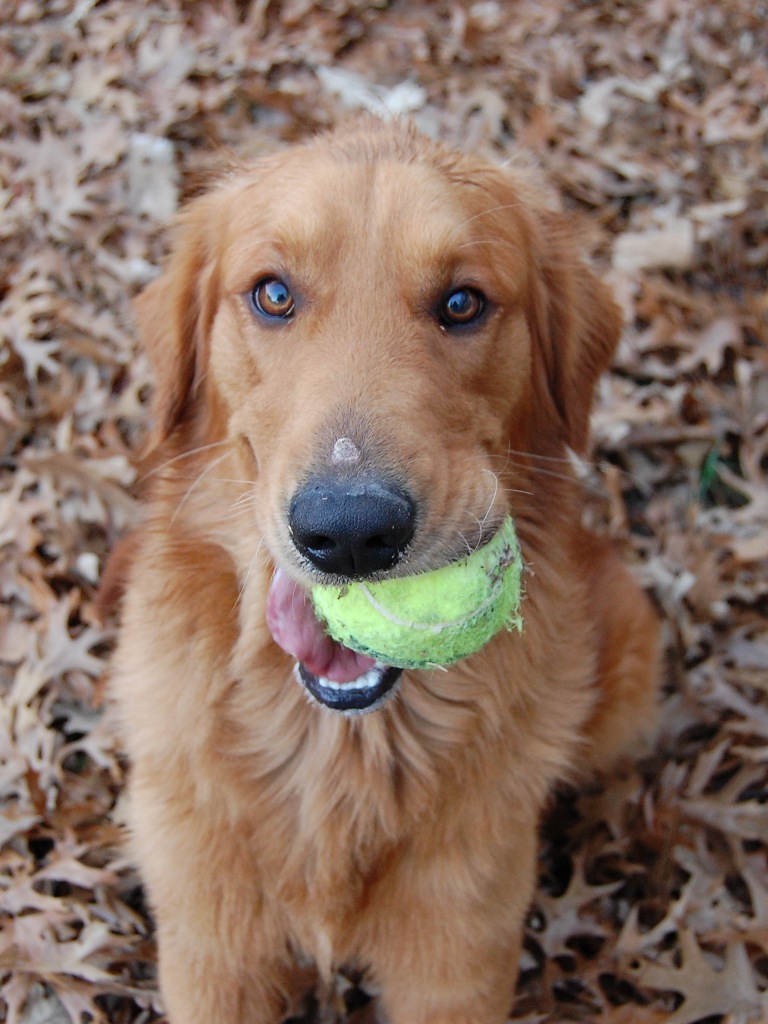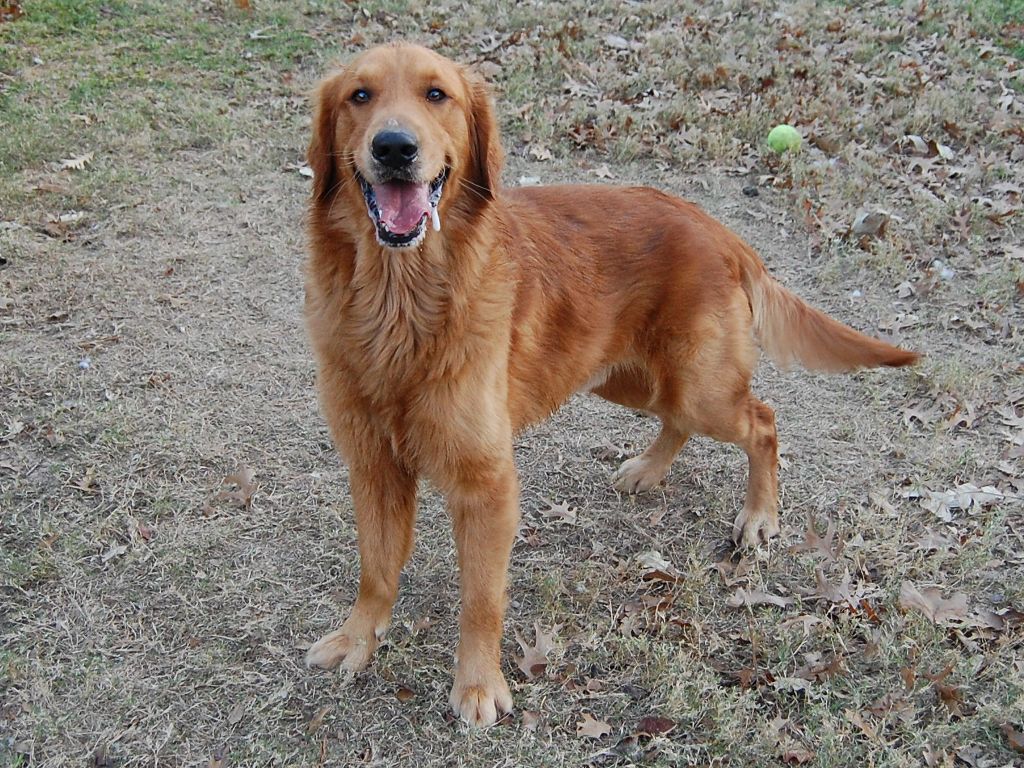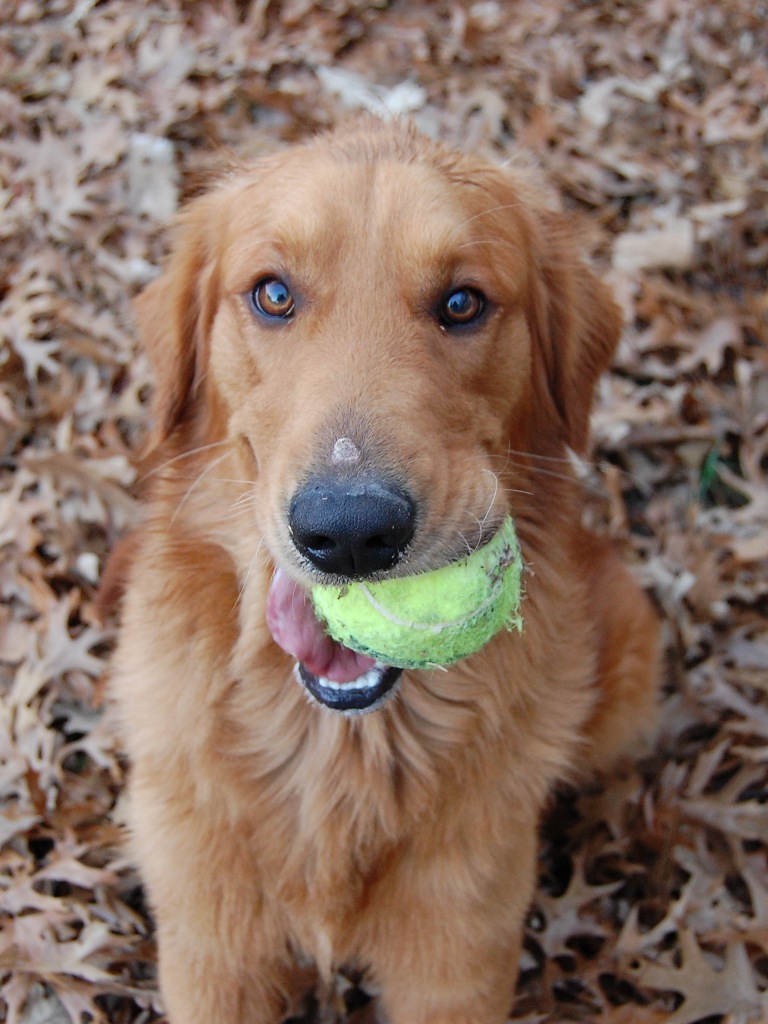 sold out
CARSON-15-077 | M | 3 YEARS
Breed: Golden Retriever
Gender: Male
Age: 3 Years
Date of Birth: 2012
Color: Gold
Weight: Average
Height: Average
Medical/Other Notes:
Needs to be neutered - done
Needs booster shots - done
Click picture above for a much larger view.
Carson was picked up as a stray by local animal control. He is settling into his foster home right now, and will need to be neutered in a week or so. Check back for more information about Carson soon.
PROFILE
Carson is an average sized Golden, at about 52 lbs. he is a little on the light side. He is an active, bouncy, busy dog who is always ready to go play and run around with you. Carson gets along well with other dogs, though sometimes he is a little too "friendly", and they have to remind him to mind his manners. He loves to play with the other dogs, boxing and chasing are favorite games. He is good with all three of his canine foster siblings and gives equal attention to all of them. We haven't seen him with cats or other small animals, so we don't know how he would interact with them.
Carson is very exuberant, spirited boy, and can jump on people at times, so he would be best with preteen age and up kids. Since he is such a happy, social boy we think he would enjoy playing with kids that age that can throw the ball and play chase with him. Carson does get up on the furniture and likes to lie next to his people on the couch. He is currently crated at night and when his foster family leaves the house. He is very good in the crate, and only fusses if he can hear people returning home.
Carson has had some basic training in the past, but he does need to brush up on his commands. He would benefit from an obedience class, and needs to work on leash walking. He does occasionally counter surf in the kitchen, so he will need to be supervised around food on the counter top, but he does listen when he is corrected. He also likes to do something we call "bitey face", where he will lay on couch and try to mouth his foster dad's hands and arms. It is all play, and he never bites, but not something he should be allowed to do especially with children.
We have observed that Carson has a little bit of weakness in his hips, and the GRRNT vet has done x-rays of his hip joints. They are not perfect, but the vet does not think he needs surgical intervention at this time. Right now he runs and plays and does not show any signs of pain or mobility problems. He has been started on daily joint supplements, which he will need to continue taking for his lifetime to support his joint health. He should also not be allowed to become overweight, and should be maintained at a lean weight to prevent more stress on his hips. We don't know if he will need surgical intervention in the future or not. He will need regular daily walks; if a pool is available swimming will be a great benefit to building muscles in his rear legs and hips. The vet has advised that he will not be a candidate for a running partner, and long hikes in rough terrain would not be good for him.
Carson is a sweet, loving boy. He is a wonderful companion and playmate, and like most Goldens just wants to be where his people are all the time. What he wants the most is attention and love. He will bring a lot of joy to a family that will include him in all their family activities and devote the time and attention to him that he deserves.
UPDATE
1/5/2015
Carson was neutered today. He will need a set of booster shots next week, and then he will be ready to find his forever family.