COPPER-15-181 | M | 3 YEARS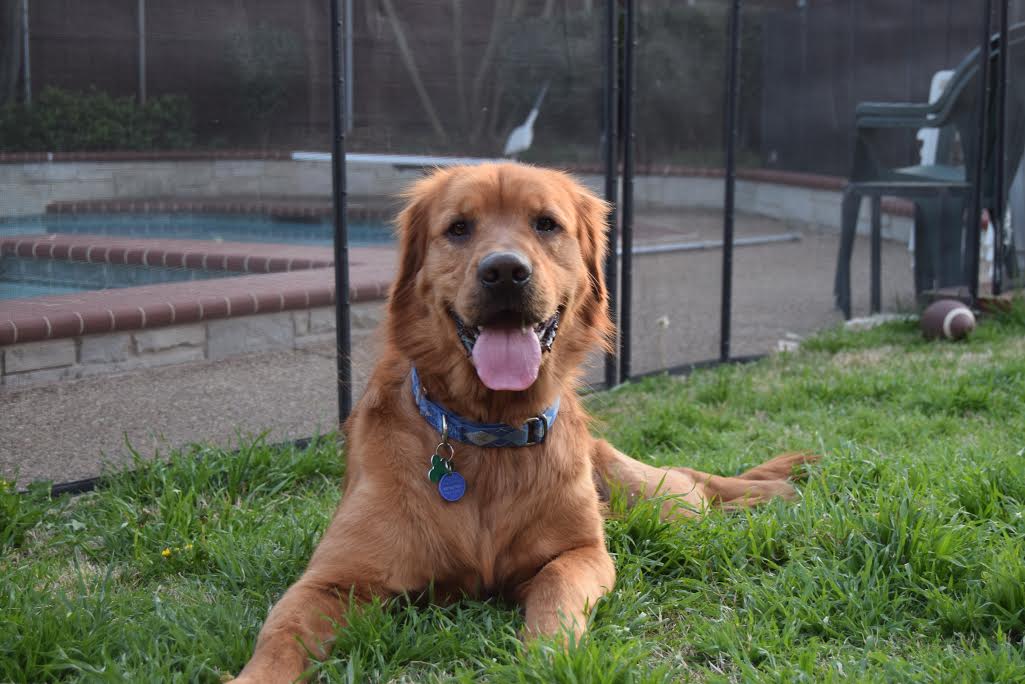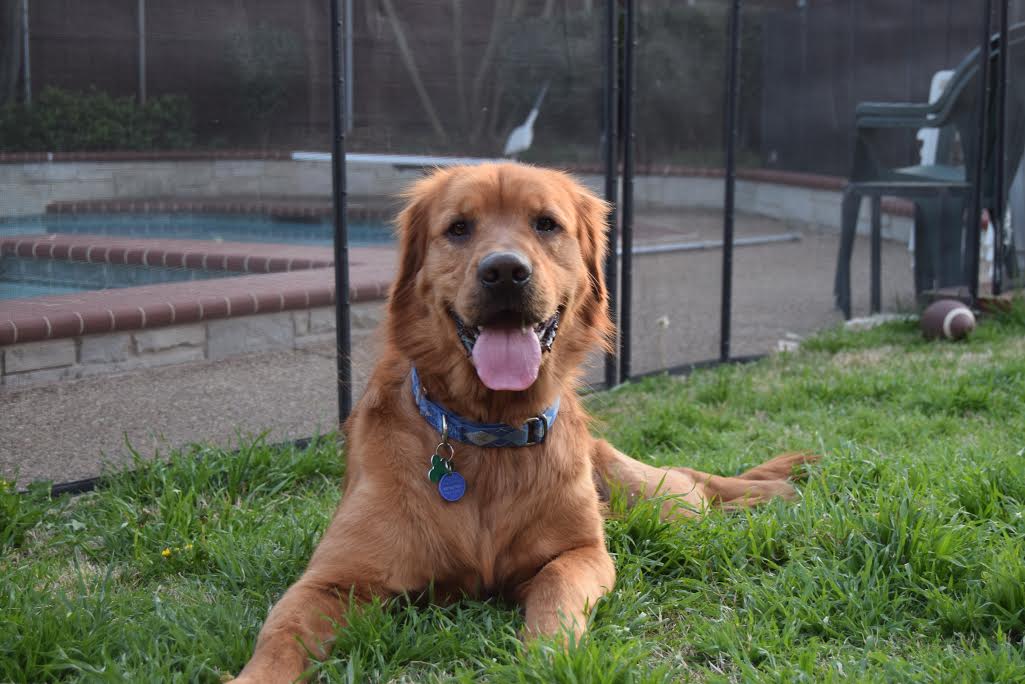 sold out
COPPER-15-181 | M | 3 YEARS
Breed: Golden Retriever
Gender: Male
Age: 3 Years
Date of Birth: 2012
Color: Gold
Weight: 83 lbs
Height: Average
Medical/Other Notes:
Skin infection - healed
Allergies
Click picture above for a much larger view.
PROFILE
I love, love, love to go on walks. I get walked every day. I am very strong and would pull my foster mom when she first started walking with me, but once she started using the gentle leader I've been much better. I still like to lead, but I am not pulling like I did before. If daily walking is something you can't fit into your schedule then I might not be the right dog for you. My foster mom doesn't run or jog, but has a feeling I could do well once trained.
My favorite part of the day is when my 13 year old human comes home from school. He immediately goes outside and plays ball with me. There are LOTS of balls to choose from, tennis balls, soccer balls, footballs, I love them all but my favorite is any ball that squeaks. I don't get to keep them long since I can get the squeaker out quickly. We also play a lot of chase; he thinks it's funny when he holds onto my squeaky ball so I have to run after him to catch it.
Did I say how much I like to play? Unfortunately, my canine foster siblings don't play a lot. I try to get them to play, but they say no, so I ask my humans. If they are busy doing other things I bring them my toy or bark at them until they stop what they are doing and play with me. I would fit in well in a home with other dogs. I like the company and, of course, I like to play. Now, I do think everything should be mine so hopefully I will share well with new dogs.
I do not sleep in a crate at night instead I sleep in the same room as my humans. I'm not allowed on the bed, even though I still try, so I sleep on a very comfy doggie bed. I'm not sure if I like cats since there aren't any at my foster home. I have had no potty accidents at all, and I know how to use the dog door to go outside. I really like the pool, and foster mom had to put the pool fence back up because I would go get all wet, and then come back in the dog door!
Now, there is one thing you need to know about me. Foster mom says I am not a pure bred Golden. I'm not sure what breed I am mixed with, but I do know I like to herd and do this by nipping at your ankles. I don't do it to be mean, I just get excited and that is my way of saying hello. My foster parents are working hard on redirecting this habit. I'm getting better – sort of. My foster mom thinks I would do better with kids at least 10 years or older. I weigh 83 lbs, but that does not stop me from lying on your lap, and I love to be petted and stay by your side.
I have environmental allergies, and I am getting treated for my allergies just like a human. The dermatologist says I might need treatment to control the allergies for the rest of my life. My foster mom gives me bi-weekly allergy shots which is helping me build up my immunity to the allergens. She also gives me weekly showers with a medicated shampoo, which helps remove yeast and bacteria off my skin. I just started to get my "showers" outside with the hose. It's fun. My foster dad hoses me down, puts on my shampoo, plays with me for 10 minutes while it soaks in and then sprays me off with the hose. I love the water so I think it is fun to play with it as it comes out of the hose! Just like a human, I get itchy from my allergies. The vet has been giving me an anti-itch blocker shot once a month, my foster mom calls it the "magic shot". I don't itch at all once I get the shot. My foster mom commented that the "magic shot" is pricey, but she is told there are other options available. I could get a daily prescription pill to help with the itch. We haven't tried the pills yet since my foster mom remembers how miserable and itchy I was when I first came to her house. She wants me to be extra comfortable while I'm still growing back all my fur.
I may need some help keeping my allergy symptoms under control, but I am super sweet, very obedient, playful and very excited to meet my new forever family.
UPDATE
2/12/2016
I've been to the dermatologist for allergy testing, and the test showed I am allergic to some grasses, molds, lots of weeds, and trees. I am also being treated for yeast and a bacterial infection on my skin, which makes me itch too! I will start getting a shot on a regular basis for 4-5 months, and keep getting my medicated shampoo shower once a week to help keep clear up the yeast and bacteria on my skin. I will go back to the dermatologist in two weeks to get what my foster mom calls my "magic shot". The magic shot will help relieve my itch as I build up my immunity to the allergens. The vet doesn't know for sure, but she thinks I will require the allergy injections indefinitely to control my allergies.
1/27/2016
Copper had an appointment with the dermatologist this past week. They feel he needs allergy testing and medication to help him continue to heal. We will be looking at the options and determine the best way to proceed with treatment.
1/11/2016
Copper is improving a little every day. Medication is helping with the itching, antibiotics are resolving his skin infection, and he is being very cooperative with the medicated baths he gets every couple of days. He gets lathered up and then it has to sit on him for 5 minutes before rinsing off. Foster mom says he is a good boy, loves to walk and is very playful. It's wonderful he is feeling so much better.