DASH - 16-105 | M | 7-8 MONTHS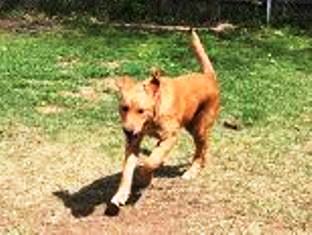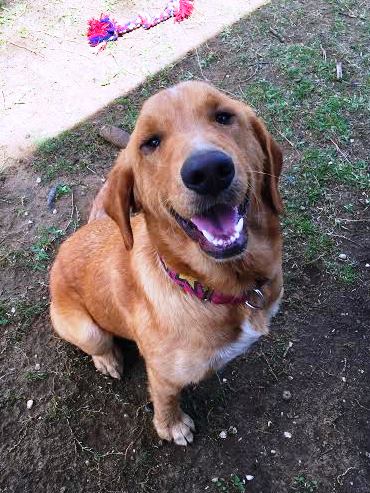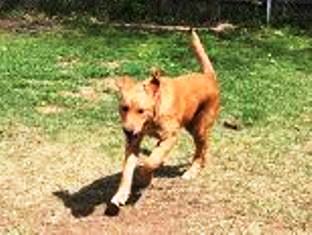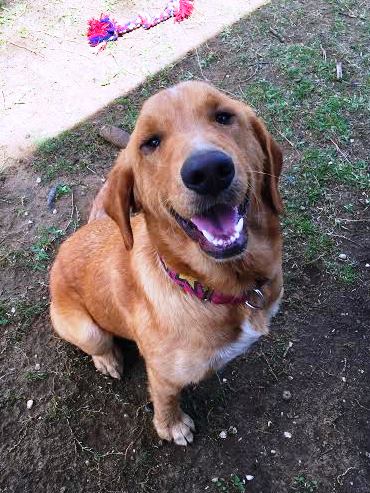 sold out
DASH - 16-105 | M | 7-8 MONTHS
Breed: Golden Retriever mix
Gender: Male
Age: 7-8 months
Weight: 55 lbs.
Height: Average
Medical/Other Notes:
Needs to be neutered
Needs booster shots
Click picture above for a much larger view.
Dash is a 7 to 8 month old male puppy who was found as a stray out in the country along with Ziggy. The pups came into GRRNT care with a bad case of sarcoptic mange and spent a couple of weeks at the vet being treated. The pups are doing much better and have just gone to their foster homes this week. We will have more information about them soon.
PROFILE
Dash is by far the most laid back and calm 9 month old puppy his foster mom has ever been around. He is extremely smart and has already mastered sit, stay and after retrieving, the command to drop the ball. He was crated the first night in his foster home, but he is so well behaved he has not been crated since then. He does great roaming free overnight, and he is fine when he is left him alone. Occasionally he will grab a random sock to chew (he is still a puppy!), but does great with redirecting. He is reliably house trained, and he has never had an accident in the house. He is very friendly and gets along amazingly well with other dogs. He was found with his sister, and then he has had his canine foster sister to play with, so he's used to having a constant companion. He loves to play, go on walks and retrieve. He can be a snuggler and loves his belly rubbed.
Dash has had some eye irritation, and the vet diagnosed him with Entropion, which is a condition where his eyelashes rub against his cornea and irritates his eye. Dash has been seen by an ophthalmology specialist, who feels there is a chance he may grow out of the condition, and recommended rechecking his eyes when is full grown. If Dash's eyes don't improve as he grows, he will require surgery to fix the issue when he is older. Surgery can't be done on dogs that are still growing, so in the meantime to protect his eyes from damage the ophthalmologist injected his lower lids with collagen which brings the lashes off of the eye. This can last anywhere from a month to a year.
Dash is a loving, sweet, playful puppy. He would love a home with another playful dog as a companion, and a family that will include him in all their activities. Someone home with him at least part time would be ideal. This beautiful boy is ready to find his forever home!
UPDATES
3/21/16
Dash had a visit with the eye specialist. He does have eyelashes turned in rubbing his eyes, but the specialist felt it is possible that as he grows the condition will correct itself. So for now they did a procedure to plump up his bottom lids so the eyelashes are moved away from his eyes, and advised monitoring how it progresses as he grows. When he is a year or a year and half old he will need to be reassessed to see if surgery is needed at that time.
3/10/16
Dash is scheduled to be neutered today. His vet has also noticed he has a problem with his eyes where the eyelashes turn in toward his eye and cause discomfort, so Dash will also go see an eye specialist next week to see if he needs surgery to correct the problem.