ELLIS-15-188 | M | DOB 12-26-15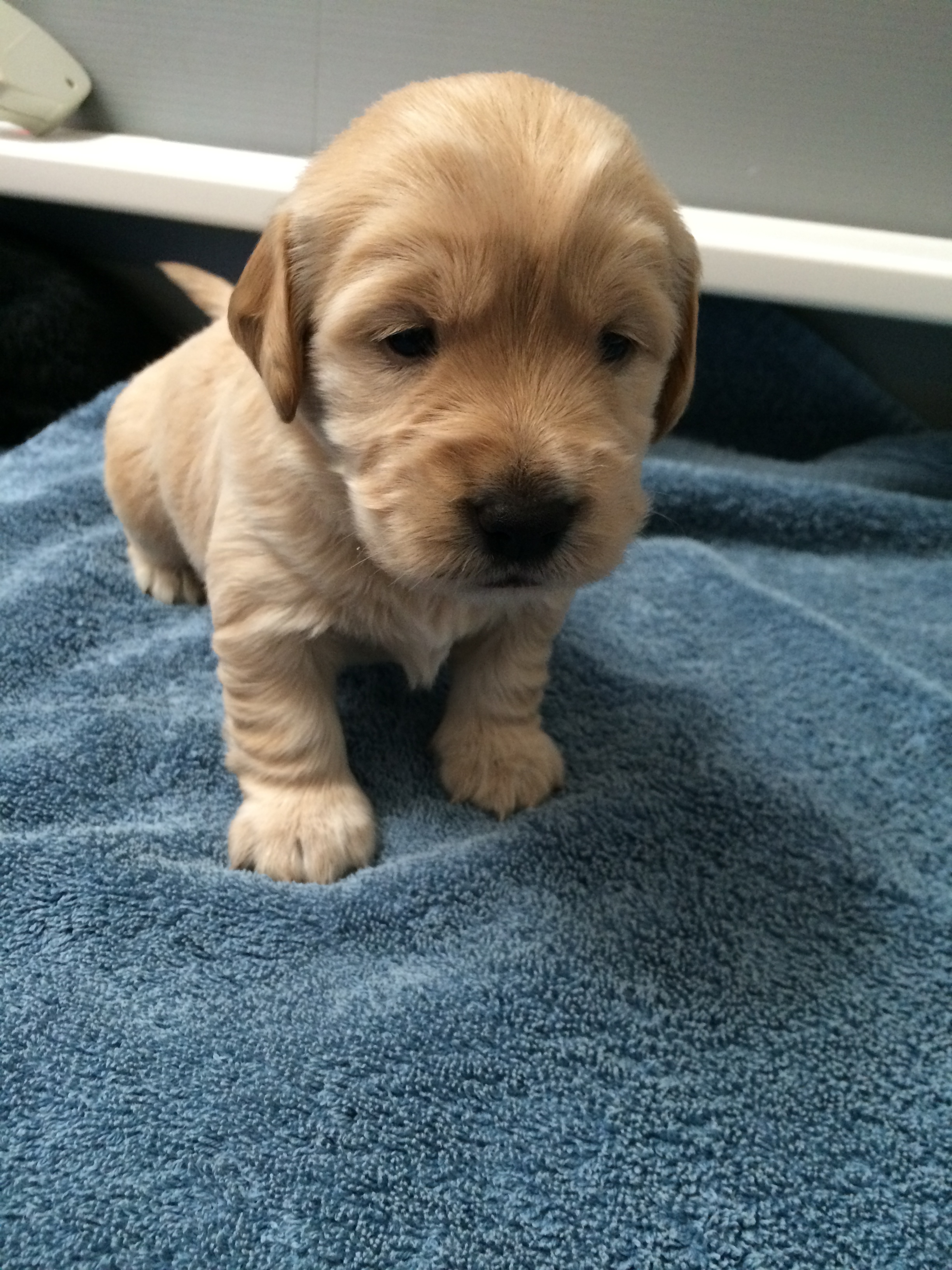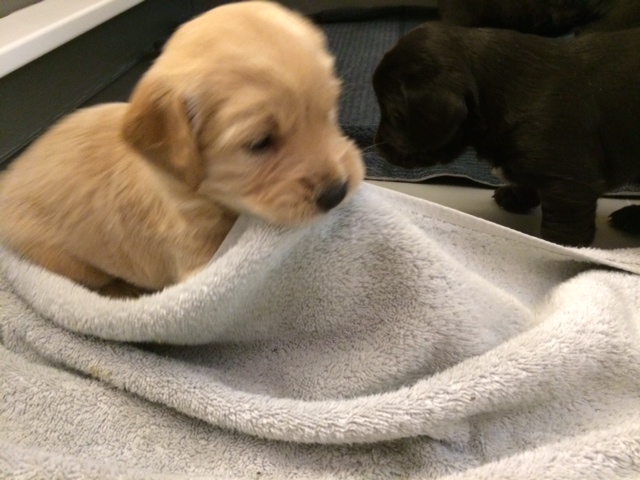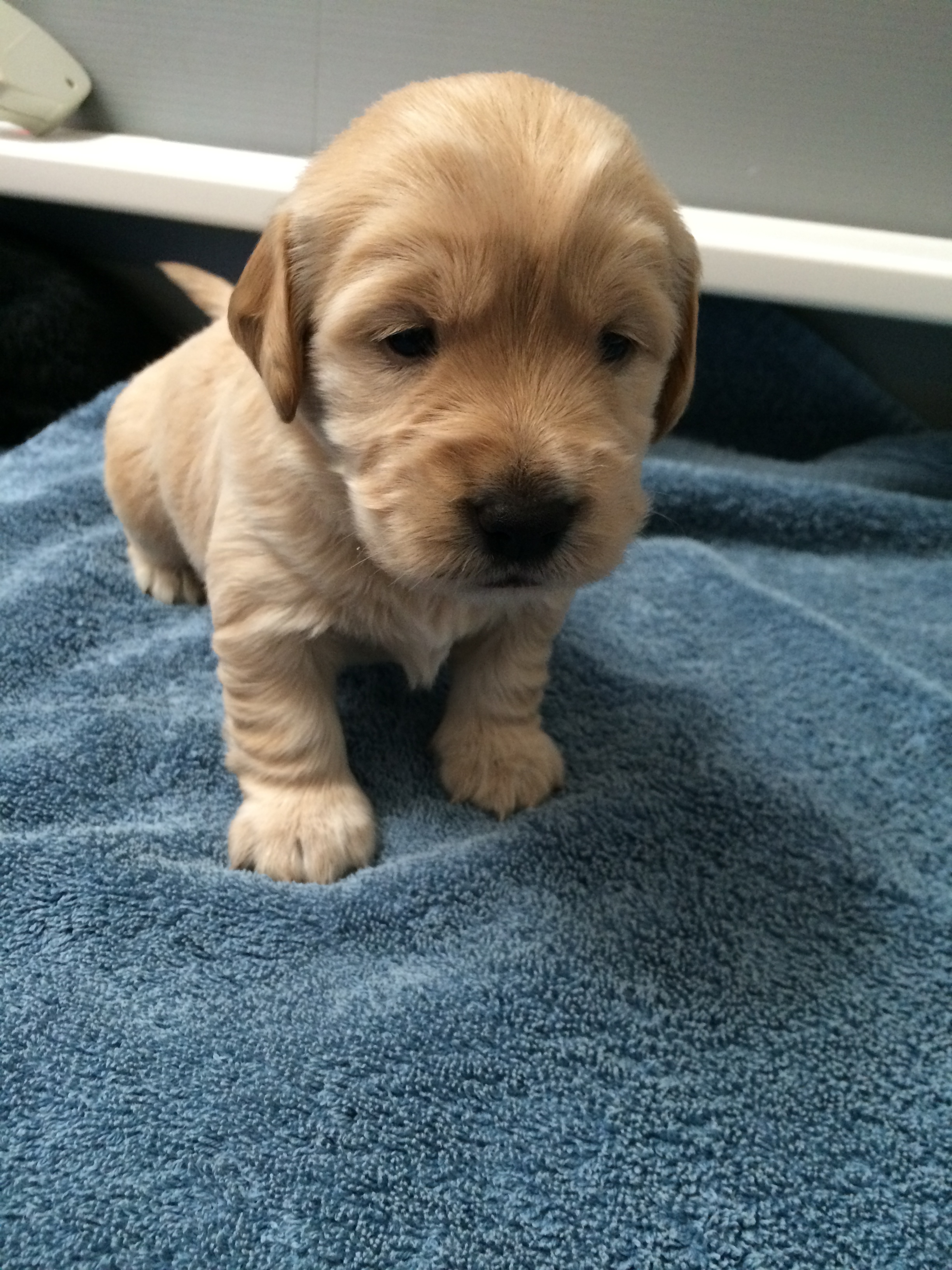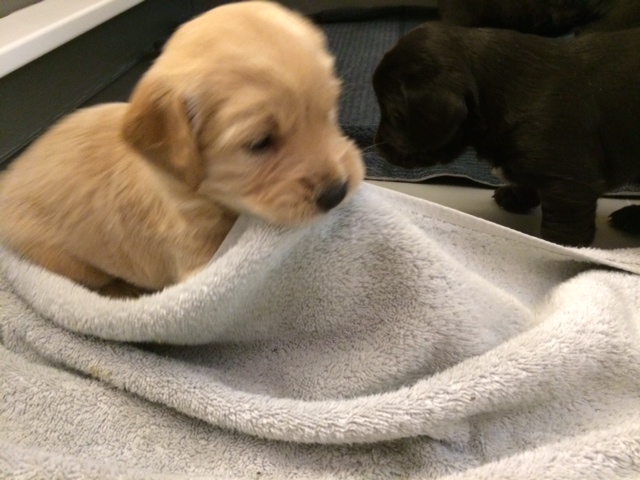 sold out
ELLIS-15-188 | M | DOB 12-26-15
Breed: Golden Retriever mix
Gender: Male
Age: 4 weeks
Date of Birth: December 26, 2015
Color: Blonde
Weight:
Height:
Medical/Other Notes:
Needs full set of puppy booster shots
Needs to be spayed @ 6 months
Click picture above for a much larger view.
Ellis is one of Paisley's 7 puppies that were born on December 26, 2015. These babies were given names of the cities and towns that were affected by the tornado and storms that came through the Dallas area on the night they were born.
PROFILE
Ellis is one of three boys in Paisley's litter. He is an energetic, outgoing puppy who loves being out of the whelping box and exploring new places. He gets really excited when people talk to him and play with him. Ellis loves play wrestling with his siblings and is learning his limits from the other puppies. He is a happy guy who bounces around with his tail going a mile a minute when his siblings are awake and playing with him. He's a handsome little guy and is going to make some lucky family very happy!
Ellis is an enthusiastic little guy who is always meeting life at full speed. His siblings have done a great job teaching him when he is being too annoying. He loves dragging around toys and sticks that are bigger than him and has perfected pouncing on unsuspecting siblings.