GARLAND-15-189 | F | DOB 12-26-15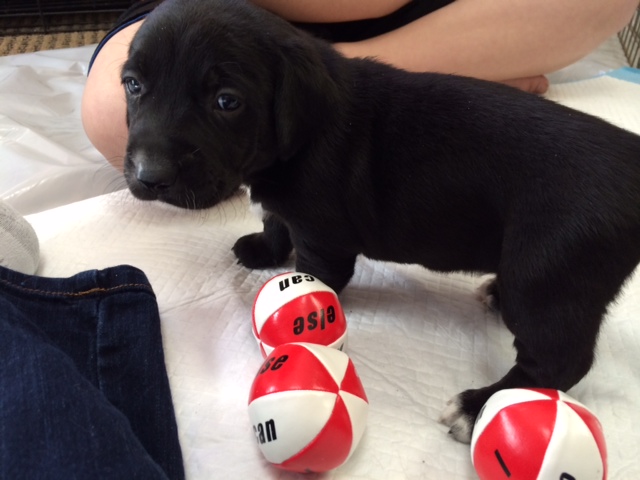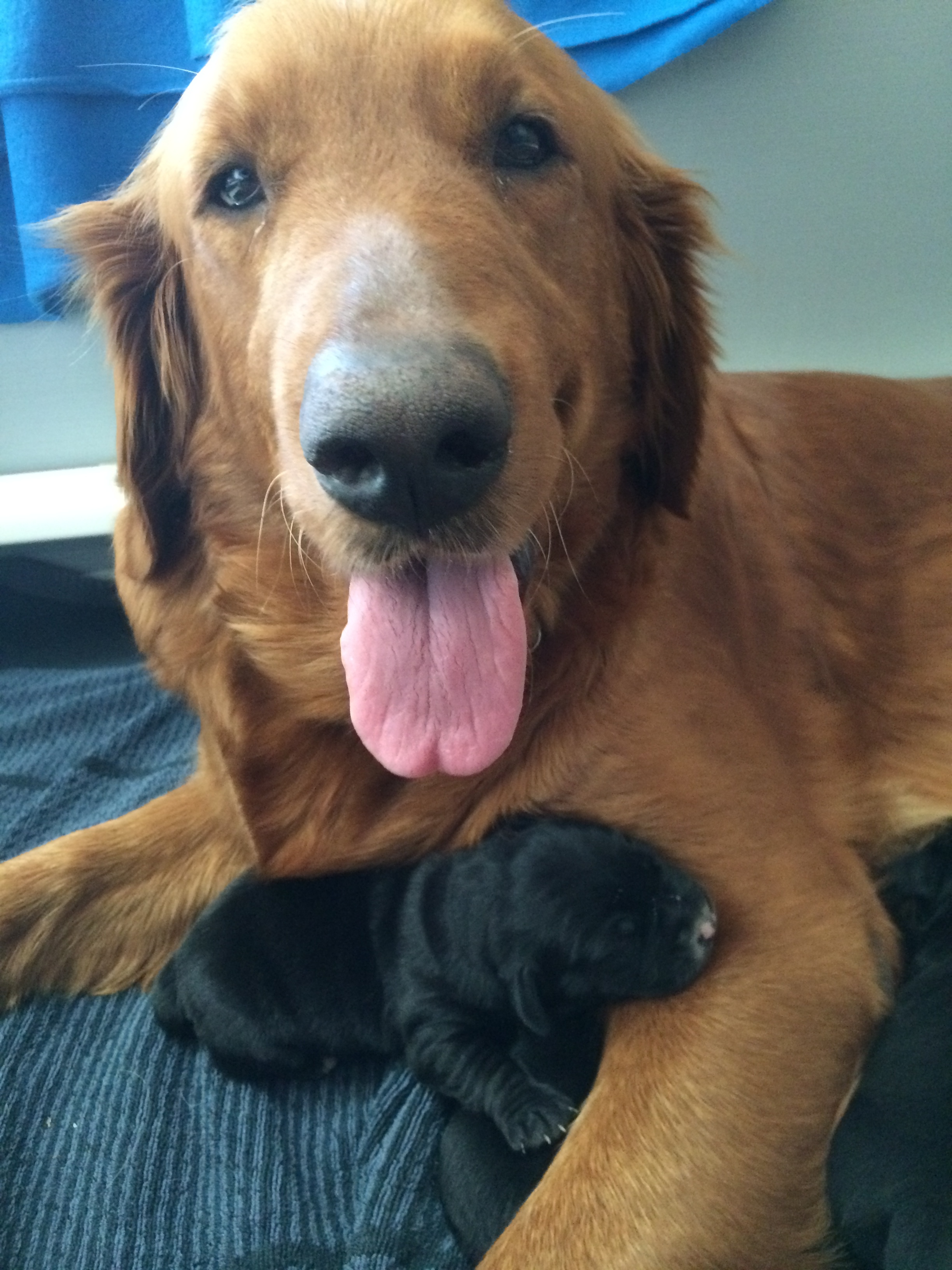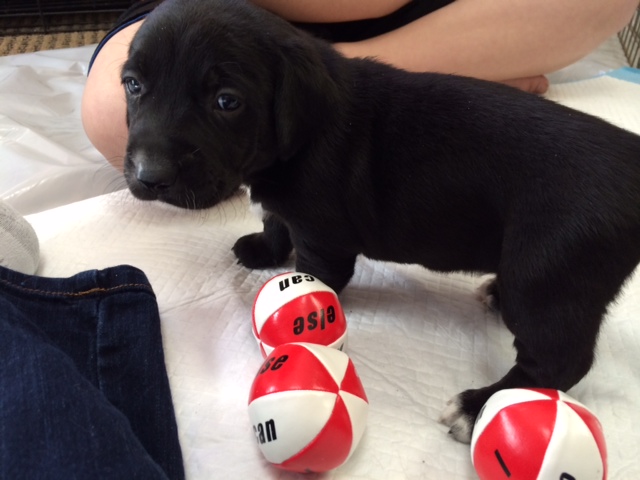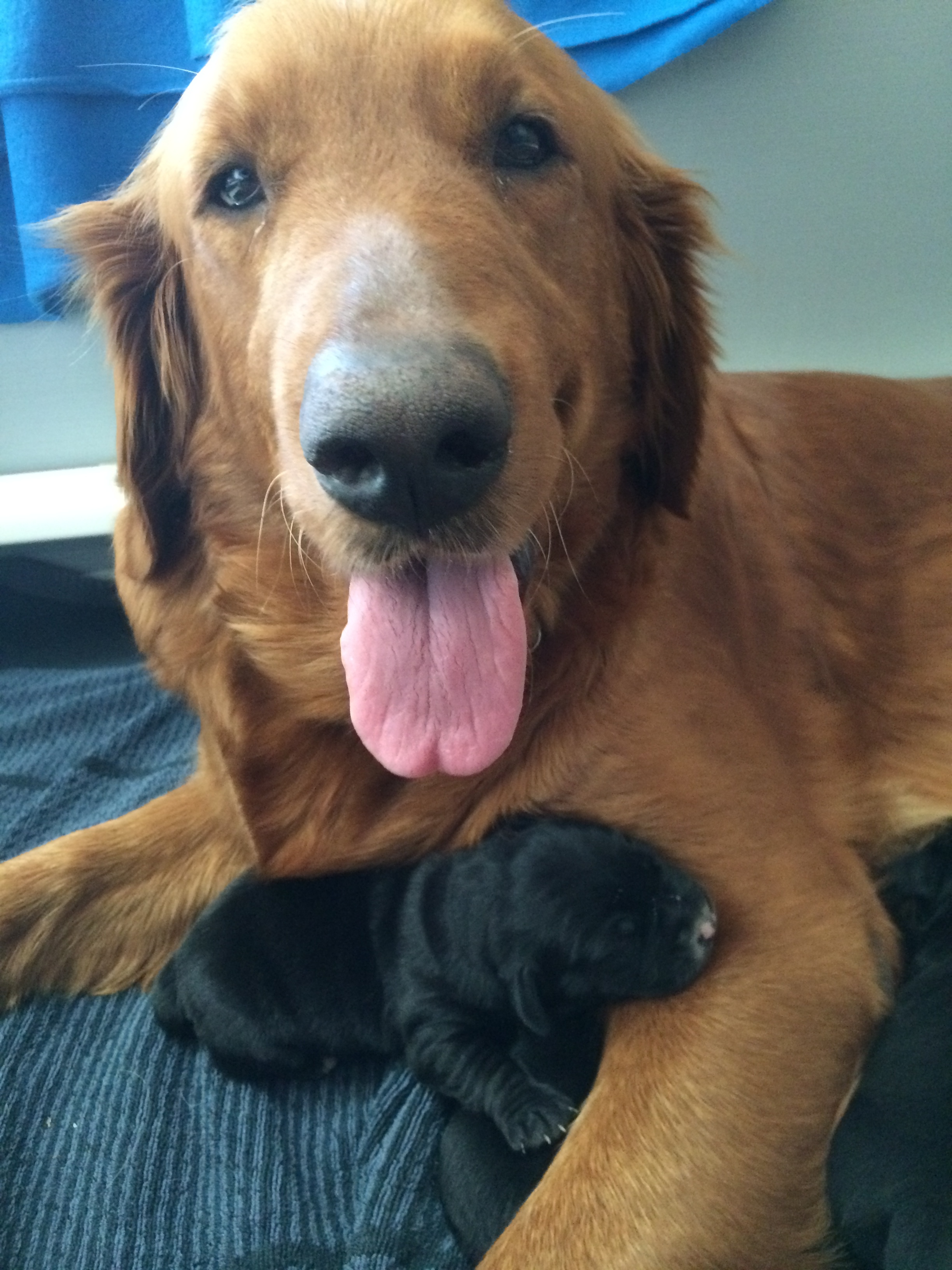 sold out
GARLAND-15-189 | F | DOB 12-26-15
Breed: Golden Retriever mix
Gender: Female
Age: 4 weeks
Date of Birth: December 26, 2015
Color: Black
Weight:
Height:
Medical/Other Notes:
Needs full set of puppy booster shots
Needs to be spayed @ 6 months
Click picture above for a much larger view.
Garland is one of Paisley's 7 puppies that were born on December 26, 2015. These babies were given names of the cities and towns that were affected by the tornado and storms that came through the Dallas area on the night they were born.
PROFILE
Garland is the first born in Paisley's litter. She was the largest of the puppies and is a solidly built girl with a very calm personality. Garland is as confident as can be but doesn't bother throwing her weight around with her siblings. She has a very serious little face with a white marking right on her nose. Garland is a curious little lady and loves exploring new things. Tennis balls are going to be a big favorite with this sweetheart.
At six weeks old Garland is still the biggest puppy in the litter. She's a very active girl who can be counted on to find all the new toys in the box or yard. She loves curling up in a lap but knows how to hold her own in a puppy wrestling pile. She adores her foster mom's male golden but does tend to nip at him a little. He's a very tolerant dog but foster mom is working on teaching her good manners with him.