JOY-15-078 | F | DOB 12-23-15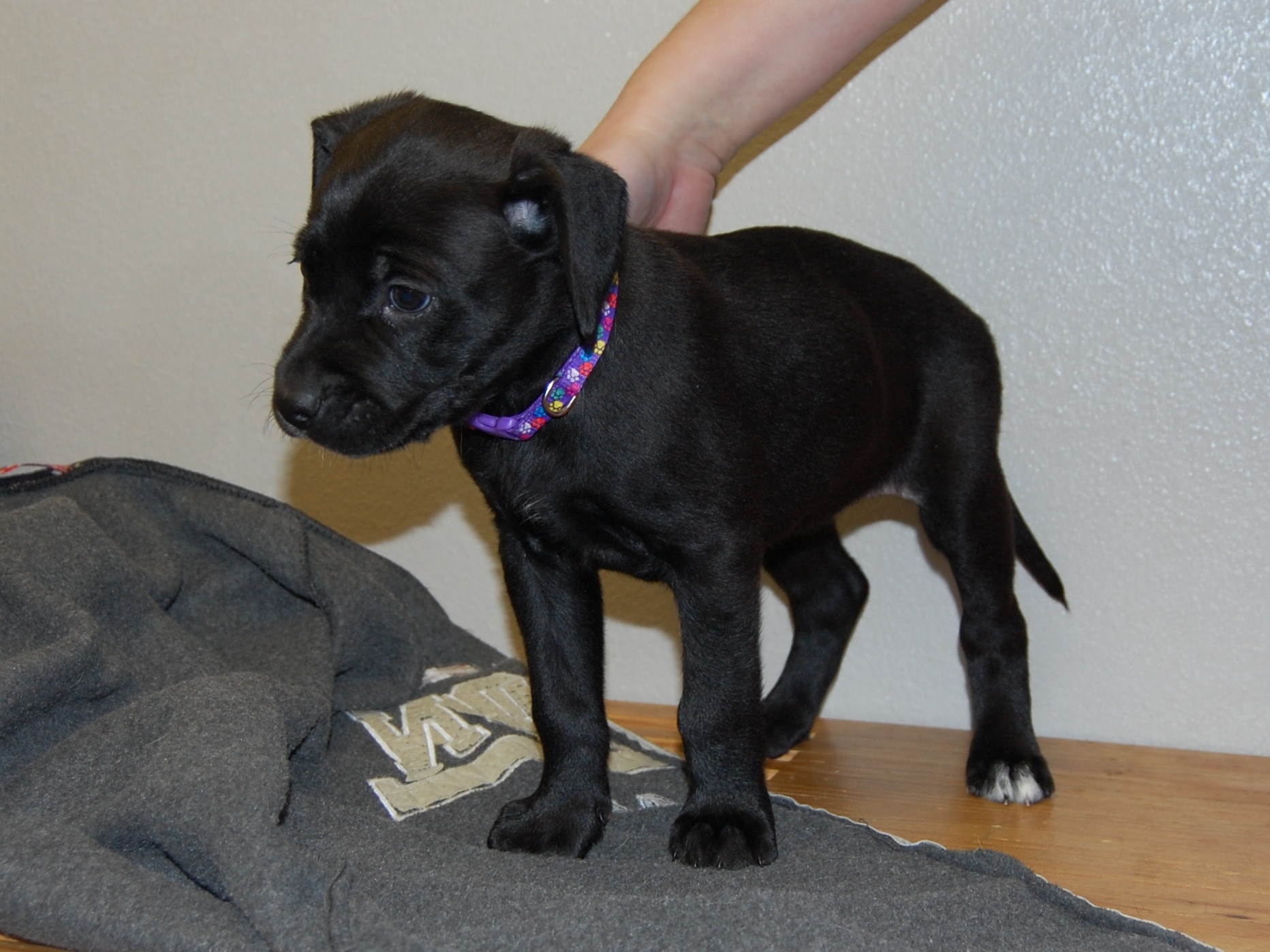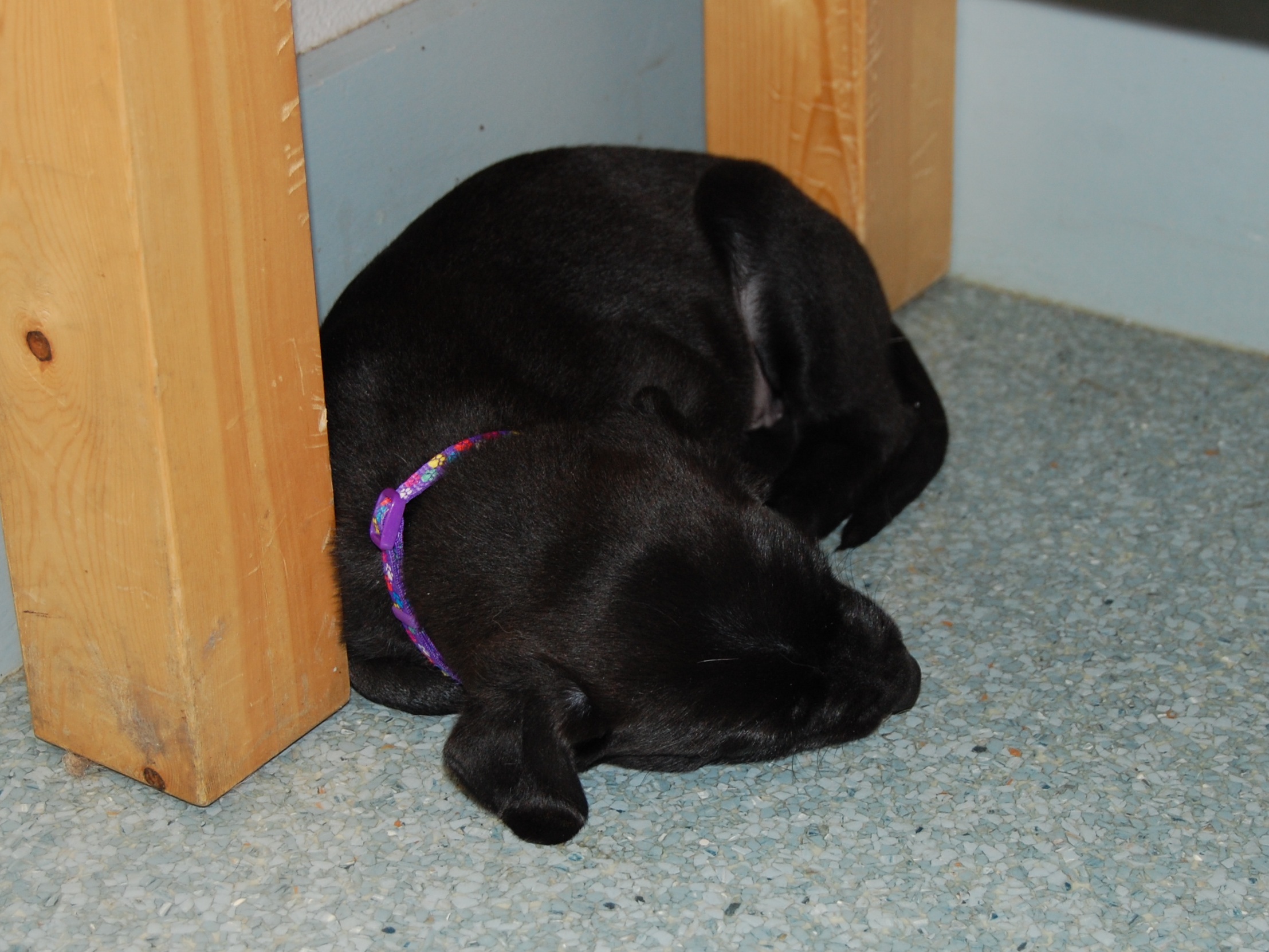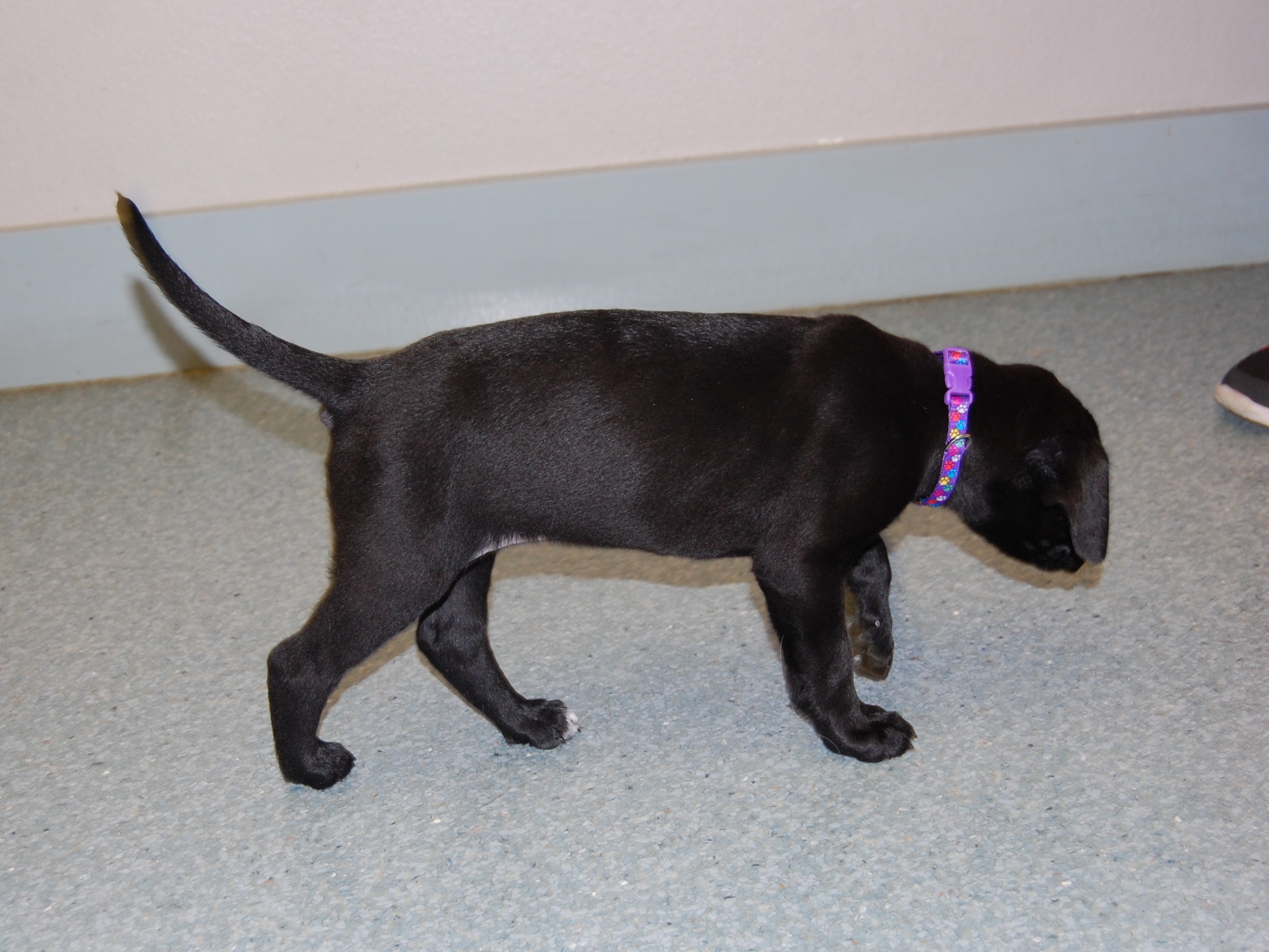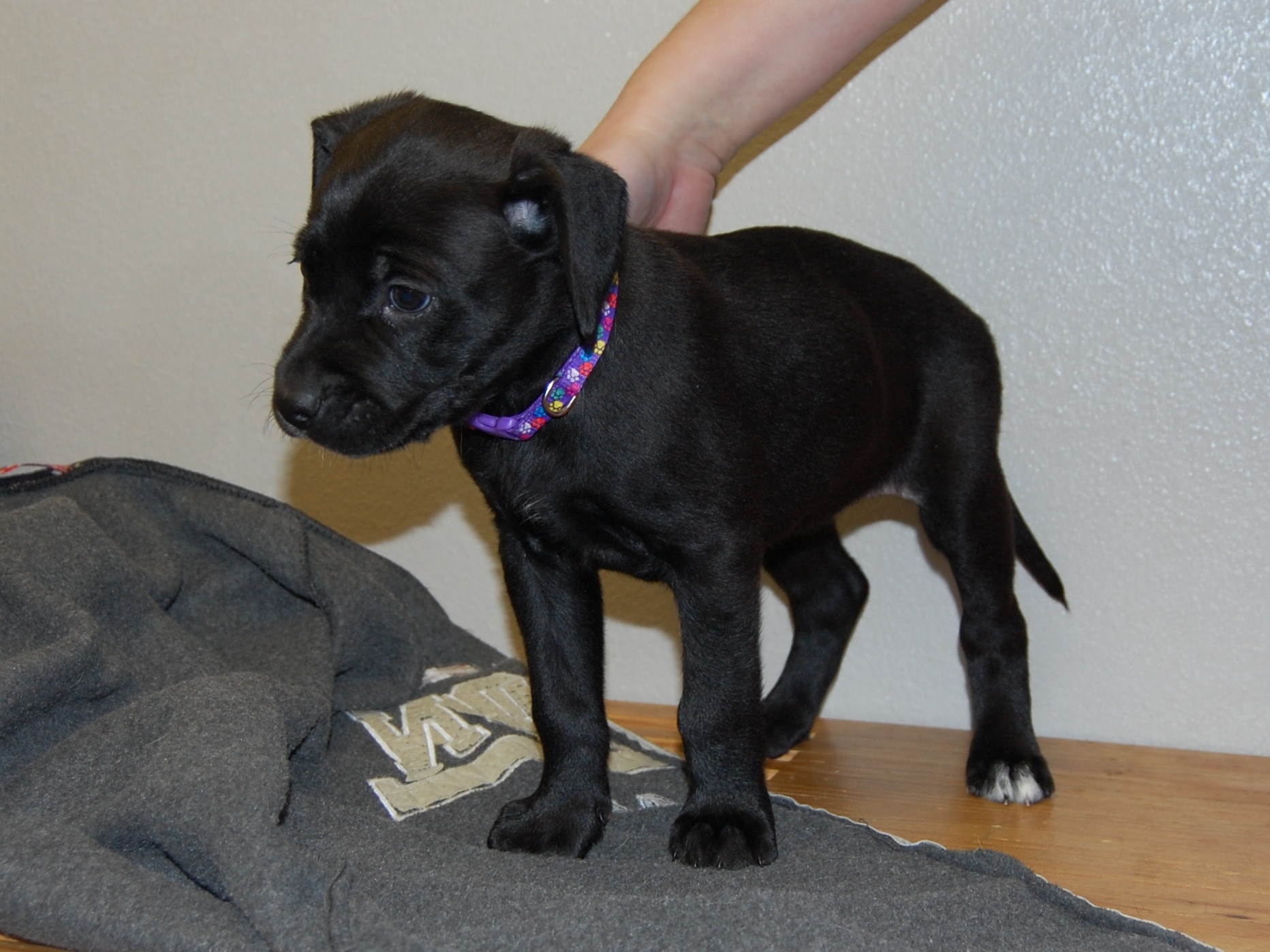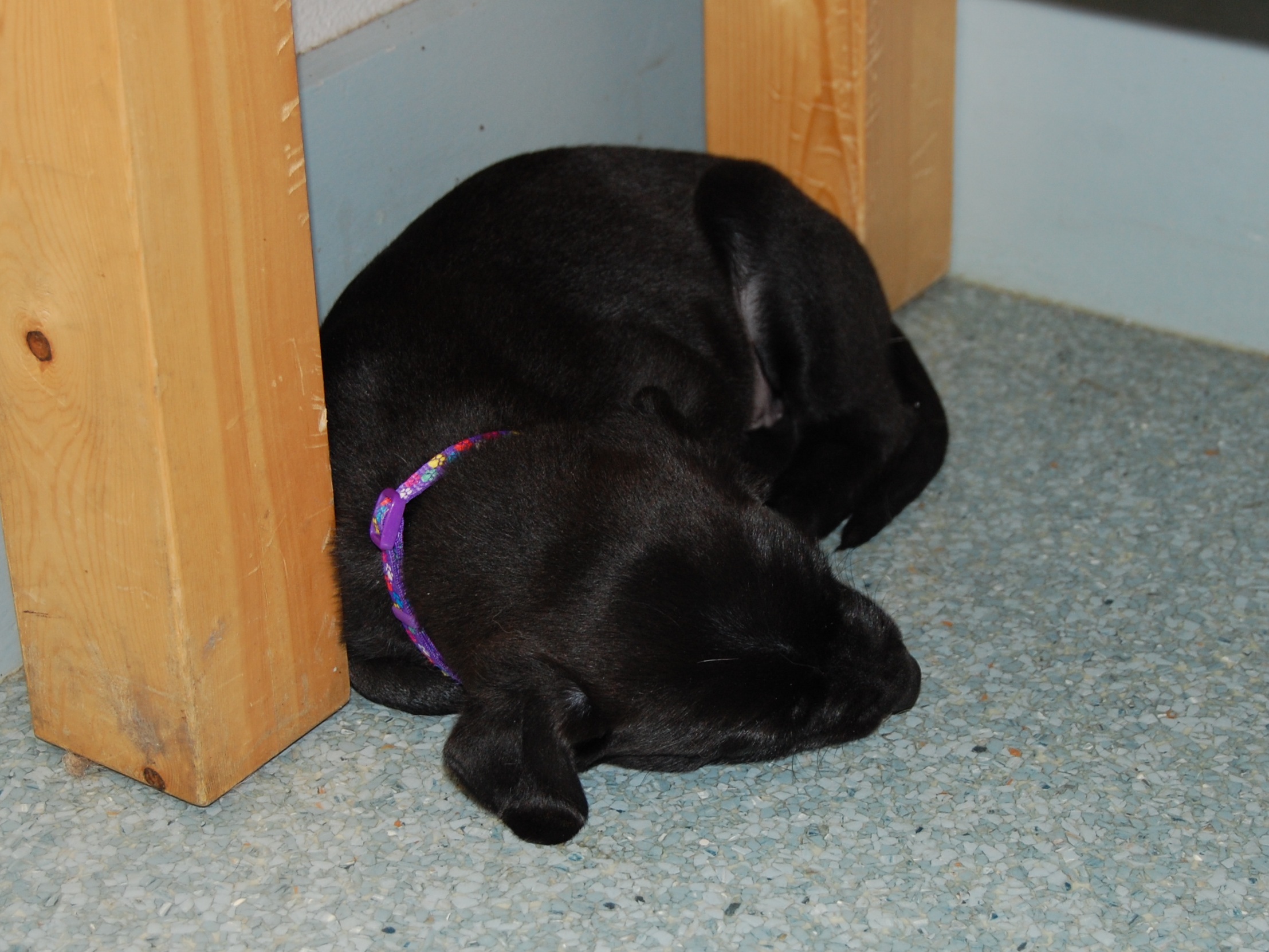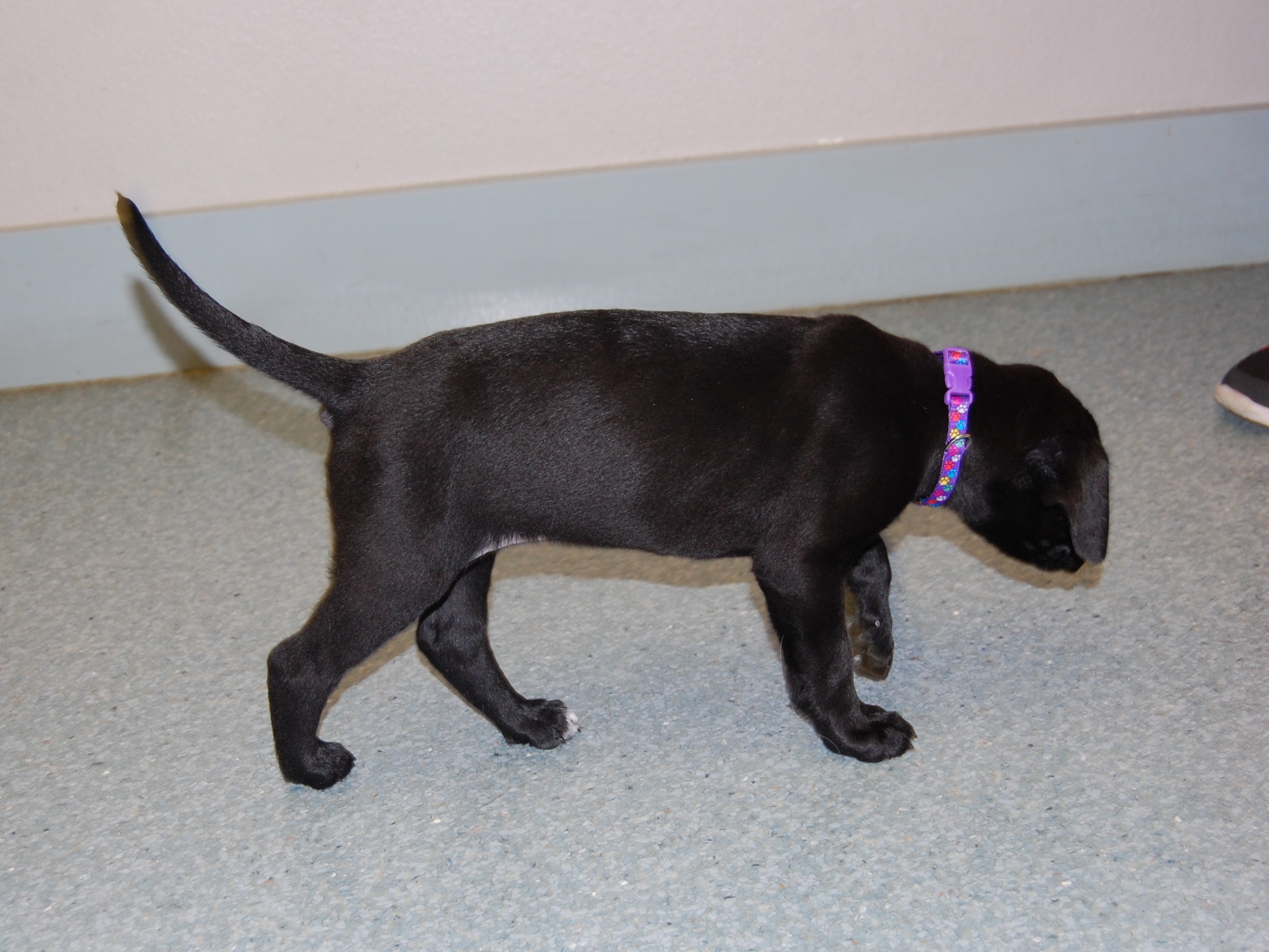 sold out
JOY-15-078 | F | DOB 12-23-15
Breed: Golden Retriever mix
Gender: Female
Date of Birth: December 23, 2015
Color: Black
Weight:
Height:
Medical/Other Notes:
Needs full set of puppy booster shots
Needs to be spayed @ 6 months
Click picture above for a much larger view.
Joy is one of Holly's 5 puppies that were born on December 23, 2015.
PROFILE
Hi eberbody! My name is Joy and I will be 6 weeks old on Feb 3rd! I am a nearly all black puppy; I just have a few hairs on my chest that are white and a few toes as well. I am in the middle on size and I am sweet but think I am brave! I am kind of an adventurer, but love attacking my toys! I sometimes sleep in a corner on a soft blanket alone, but a warm lap is the best! I will be available for adoption soon and looking forward to meeting my forever family.
UPDATES
3/6/2016
Joy is 10 weeks old now and really developing her personality. She is an exciting combination of full tilt wanting to play and puppy sweetheart who likes to be held and loved on after playtime. If you are unable to hold her when she is ready she will lay at your feet for a nap.
2/24/2016
The puppies all got their second set of shots today, so they are ready to find their forever families and start the party! Come meet Joy, Noel, and Hope at the meet & greet this Saturday 2/27, at WOOF in Plano, 10 am to 12 noon.
2/3/2016
The puppies had a check up with the vet today, and received their first set of vaccinations. Everyone is happy and healthy!