KENEDY-16-004 | F | 3 YRS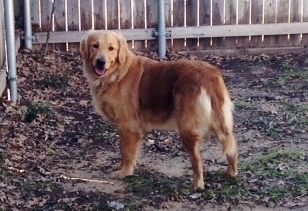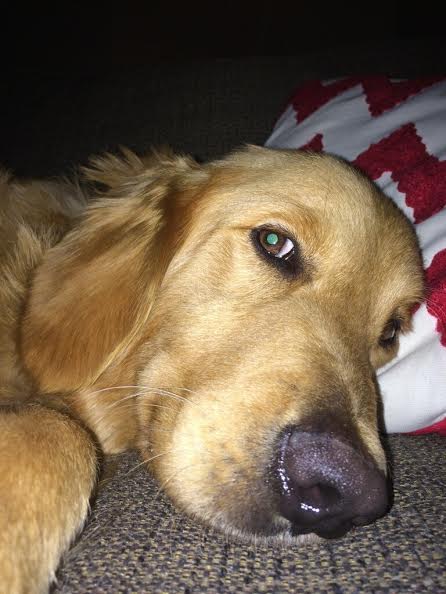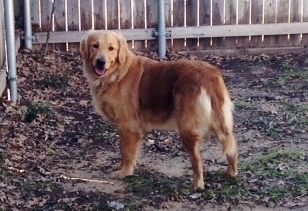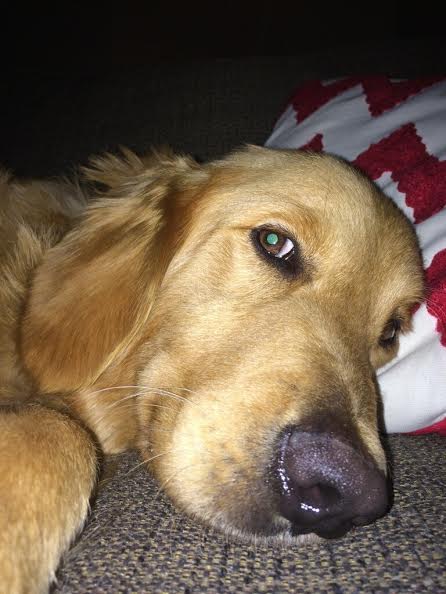 sold out
KENEDY-16-004 | F | 3 YRS
Breed: Golden Retriever
Gender: Female
Age: 3 Years
Date of Birth: 2012
Color: Gold
Weight: Average
Height: Average
Medical/Other Notes:
Click picture above for a much larger view.
PROFILE
The vet estimated that Kenedy is three years old, but she is still full of puppy playfulness.

She is a beautiful girl with a lot of personality and enthusiasm:
Waking up? My favorite thing!
Going outside? My favorite thing!
Coming back in? My favorite thing!
Eating the very same food I had yesterday? My favorite thing!
Squeaky toys? My favorite thing!
Rope toys? My favorite thing!
Going on a walk? My favorite thing!
Belly rubs? My favorite thing!
Following you from room to room? My favorite thing!

Kenedy is getting along with her foster sister (a GRRNT alum), but should not live in a home with cats. She is learning her place in our pack, and is trying to control her natural inclination to dominate the people and other animals around her. She is smart, and quickly catches on to household routines. She's only been on short walks since she's been recuperating from her spay surgery, but she really seems to enjoy the limited activity and play we've been able to engage in. She would probably like a household with active adults and/or children who would play with her a lot. Kenedy will thrive with dog owners who wil do some training classes with her. She is very loving and affectionate, and enjoys being as close as possible to her people. She'll be a great family member.

Kenedy will finish her antibiotics she is taking to get ready for heartworm treatment this week, and then we'll schedule her treatment soon. She will be ready for adoption in about 6 weeks.
Kenedy is a 3 year old female who was found as a stray, and when her owners could not be located GRRNT was asked to help find her a new home. Kenedy was recently spayed, and will be available for adoption after completing heart worm treatment.

When Kenedy first arrived in her foster home she was very nervous and paced around the house quite a bit. After six days in her foster home she is starting to relax. She soaks affection in like a sponge, and constantly wants pats and belly rubs. She is a very sweet girl but does have some issues to work on. She would like to be top dog and will stand over her foster's smaller dog, and is persistent in putting her paw on the other dog's back. If the 4 and 6 year old boys in the family are sitting on the floor she will also stands over them.

It appears Kenedy has not had much, if any, previous training, and she probably has not been on a leash before. She is a smart girl and is already starting to understand "sit", and should learn other commands quickly. Her foster family plans to start working on leash training once she has been cleared to take walks in a few more days. She has a habit of barking or standing up on her hind legs to get a person's attention, and sometimes to take an object from a table or shelf. She also likes to grab paper/napkins and run off with them and chew them up. All of these things will improve with training, and as she learns to be a family companion. She does appear to be house trained, however, and has not had any accidents in the house. She goes to the door when she needs to go out to potty. She is good in her crate and makes very little noise at night. If she is in her crate and you are moving around the house she will whine a little but then settle down.
Kenedy has shown strong interest in the family cats, and she has chased after the cats a couple of times. We are not sure if she just wants to play or wants to do harm, but we will err on the side of caution and place her in a home without kitties. Kenedy will do best with dogs her size or bigger that she will not try to push around or possibly as the only dog in the household.
Kenedy is a darling girl just looking for love and affection. She will blossom in a home that includes her in family activities, and gives her the training she needs to become the wonderful companion she is capable of being.
UPDATES
2/21/2016
Kenedy will have her first heartworm treatment tomorrow. We will update as her treatment progresses.