LUNA-16-103 | F | 7 YRS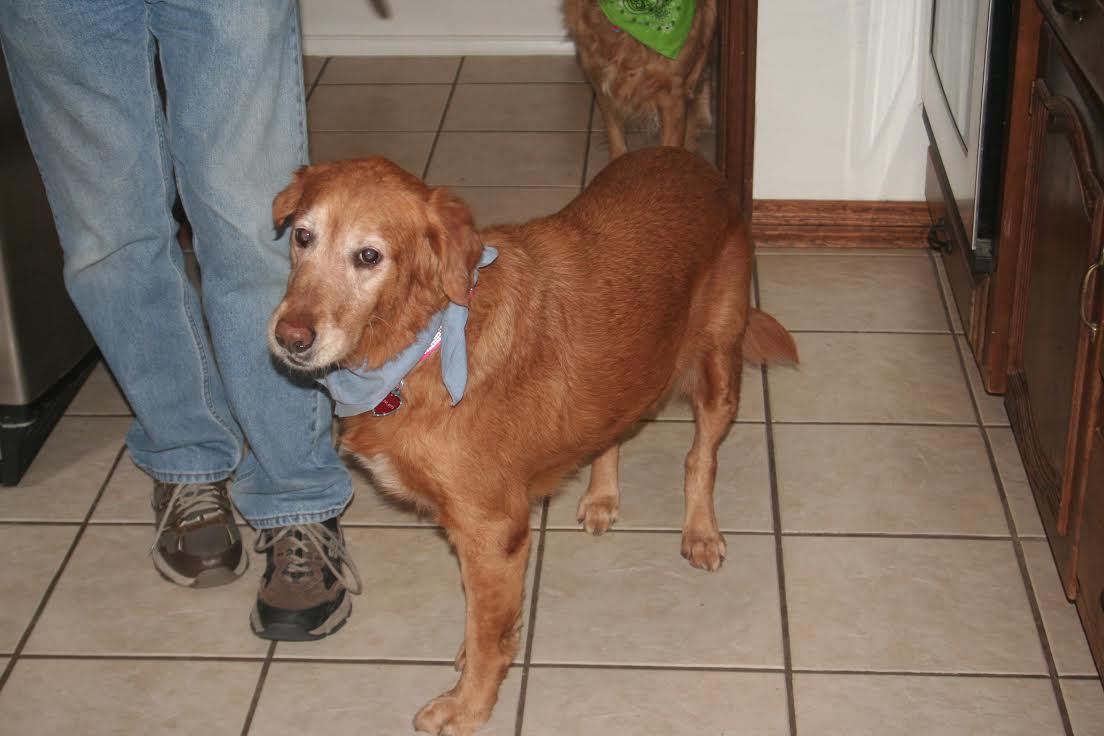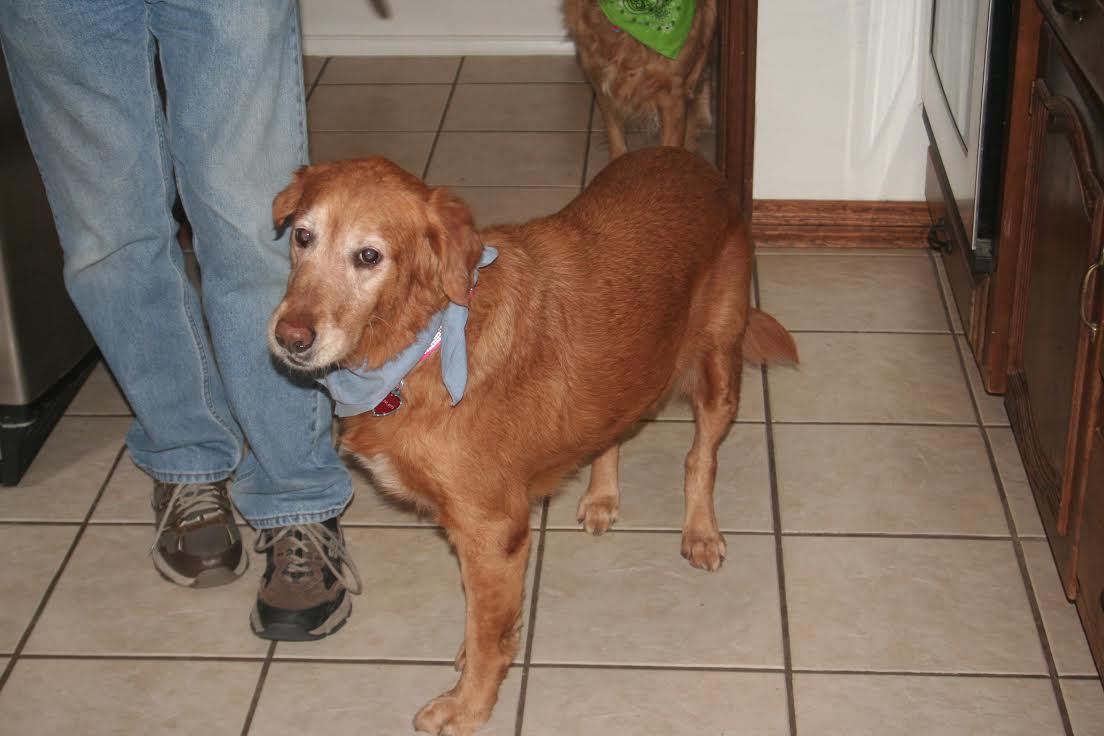 sold out
LUNA-16-103 | F | 7 YRS
Breed: Golden Retriever
Gender: Female
Age: 7 Years
Date of Birth: 12/23/2008
Color: Red
Weight: 61 lbs
Height: Average
Medical/Other Notes:
Ear infection
Skin infection
Click picture above for a much larger view.
Luna was turned over to GRRNT by her owner due to a change in circumstances. Luna is settling into her foster home and we will know more about her soon.
PROFILE
This little sweetheart just plain LOVES to be around the 'people' part of her family. After being released from the vet to her foster parents she was somewhat timid and scared, but loaded-up into the car easily, curled up into a ball in the back seat and calmly made the trip to her foster home. She didn't want to get out of the car upon arrival, but after an investigation of the yard and house it only took just a couple hours for her to bond with her foster parents and furry foster sister.
She loves running around the back-yard, but won't follow her foster-sister out there, unless a person goes with her. And she certainly doesn't want to stay out there if a person isn't out there with her. She loves male and female adults equally. Her background with cats or children isn't confirmed, as the foster parents have neither in their home. However, her previous owner stated that she loves both. Her favorite toys are plush and squeaky, but she also likes to chew on hard toys and bones.
Luna has lived most of her life with multiple small dogs, so is accustomed to sharing space with others. She's now fostered with two 'empty-nesters' and a female GRRNT rescue her same age and size. She was previously allowed to sleep on furniture, but that's not the house-rule at her foster parents' home. She's being taught the word "Off", and quickly learning that it means off the furniture. She knows the basics… sit, down, & stay, but tends to squiggle or dance in circles when asked to sit still in the kitchen hallway while her meal is being prepared, or her parents are eating dinner. She'll do well with a family willing to work with her on verbal commands and hand signals. She's smart and can learn. Luna is a great companion, and occasionally an alert dog. A couple of times during the day if she's heard or sensed something outside the house she will bark loudly to let you know it needs to be checked on.
Luna was not previously crate trained, and her foster parents don't recommend she be subjected to that. She was very anxious in the crate on the first night and was let out after 90 minutes. Luna has never had an inside accident, doesn't chew on anything, and is calm and well behaved, so she does not need to be crated. She sleeps peacefully all night long on her pillow in the master bedroom.
Luna really likes car rides, especially when the speed-limit is low enough that the windows can be rolled down. She's made the trip from Allen to Lake Texoma and back again twice, first by herself and the second time sharing the back seat with her foster sister. She enjoyed the drive and the visit to the lake.
Luna has a petite stature, but does need to lose a few pounds. So, her foster parents changed her food from basic adult food to a weight-management, age appropriate diet, and added veggies to keep her feeling full. She's not a huge fan of carrots or celery as treats, but eats them as part of a vegetable mix stirred into her meals. Green beans, sweet peppers, and spinach stems are welcomed treats.
Luna is currently being treated for an ear infection, and will be ready for adoption once that has been resolved. We expect to see her at the meet & greets in February.
UPDATES
2/1/2016
Luna's ear has not totally healed, and the vet is concerned that there is damage to the ear drum. They have recommended a specialist take a look at her ear, so we will be getting Luna an appointment with the specialist soon to see what needs to be done.