NOEL-15-079 | F | DOB 12-23-15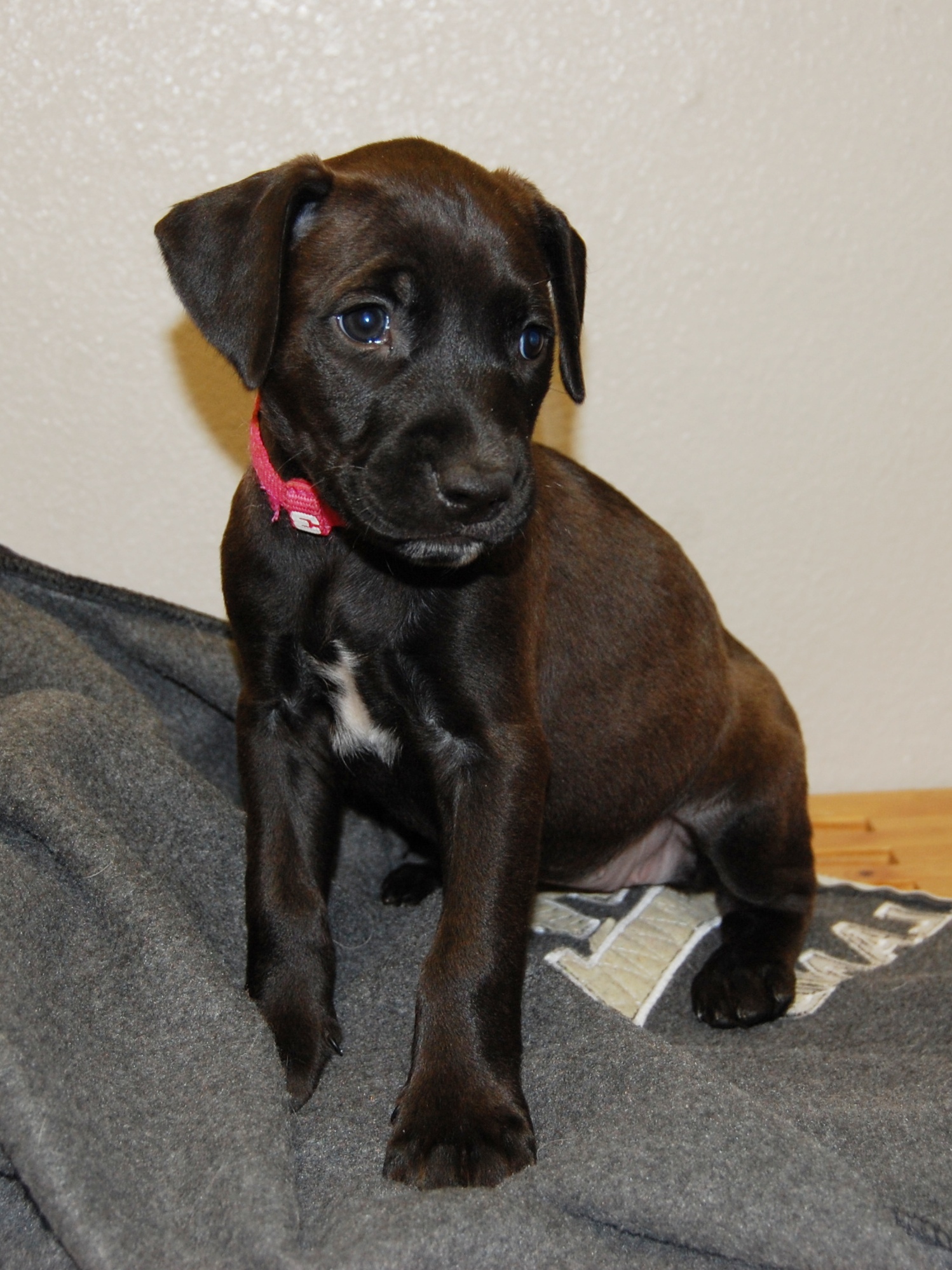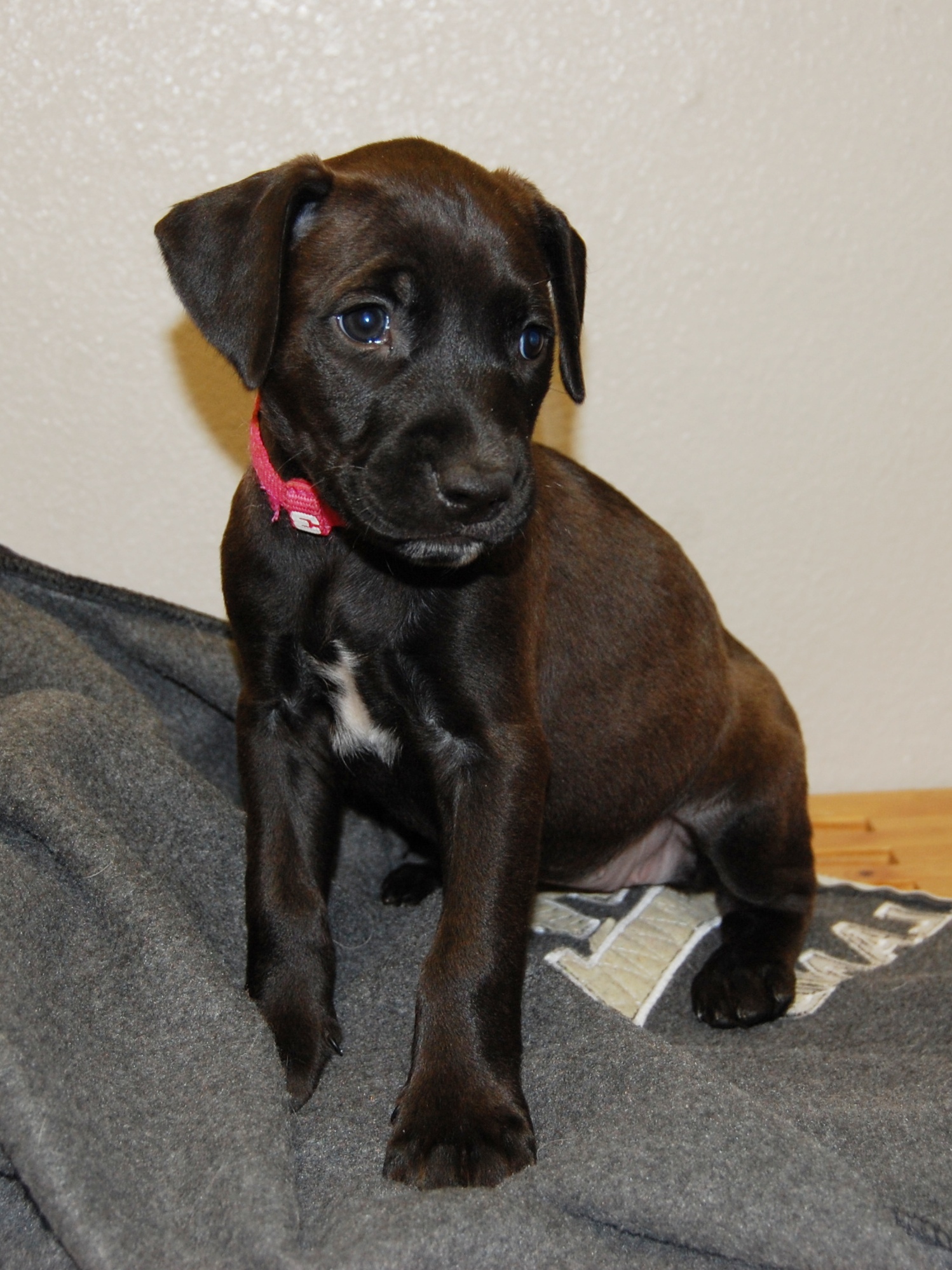 sold out
NOEL-15-079 | F | DOB 12-23-15
Breed: Golden Retriever mix
Gender: Female
Date of Birth: December 23, 2015
Color: Chocolate brown.
Weight:
Height:
Medical/Other Notes:
Needs full set of puppy booster shots
Needs to be spayed @ 6 months
Click picture above for a much larger view.
Noel is one of Holly's 5 puppies that were born on December 23, 2015.
PROFILE
Herro! I am Noel and I will also be 6 weeks old on Feb 3rd. I am a deep chocolate brown with some white on my chest. I am the tiniest member of my family, but I don't let that stop me! I love taking on my siblings and recently discovered toys are fun too! When I get sleepy, foster mom's lap is my favorite place to lay my weary head. It also makes a great "base" during a game of chase, or to get a good vantage point while I decide which of my siblings to pounce on! If you are looking for a tiny little girl to play and snuggle with, you found her! I'll be ready to join you soon!
UPDATES
3/6/2016
Noel is an amazing little scrapper! Starting out as the runt, and still the smallest, she has grown into a beautiful chocolate brown girl who can hold her own against her siblings. She prefers to be out and about with the people and still prefers a lap to sleep on or to be curled up next you more than anything else.
2/24/2016
The puppies all got their second set of shots today, so they are ready to find their forever families and start the party! Come meet Joy, Noel, and Hope at the meet & greet this Saturday 2/27, at WOOF in Plano, 10 am to 12 noon.
2/3/2016
The puppies had a check up with the vet today, and received their first set of vaccinations. Everyone is happy and healthy!