OUTLAW-16-154 | M | 1 YEAR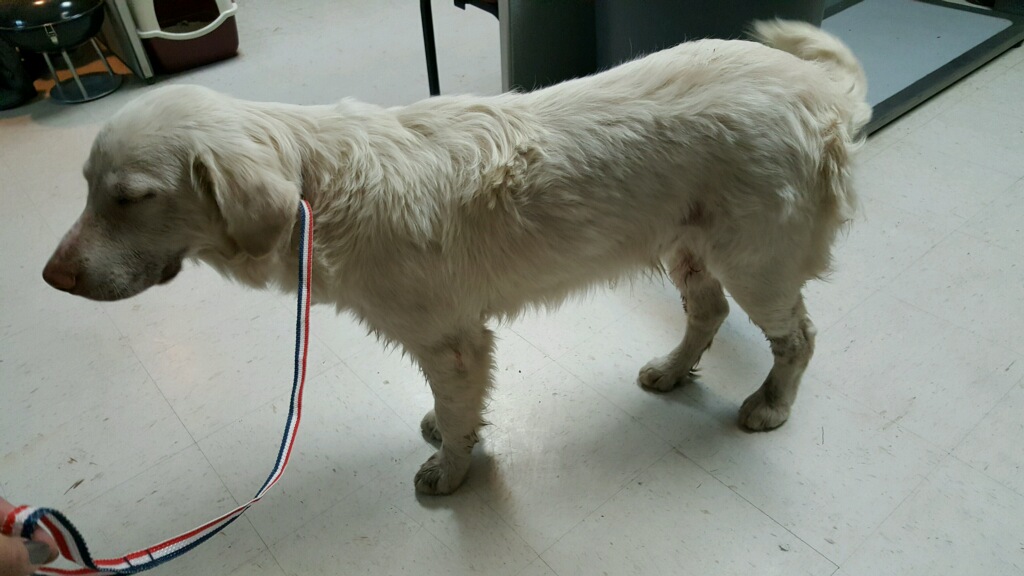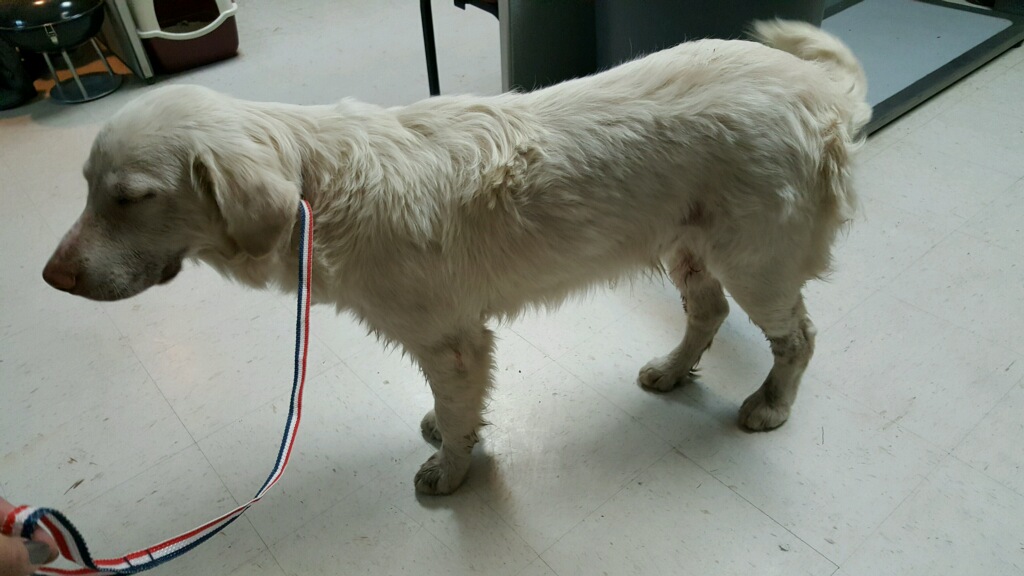 sold out
OUTLAW-16-154 | M | 1 YEAR
Breed: Golden Retriever
Gender: Male
Age: 1 Year
Weight: Average
Height: Average
Medical/Other Notes:
Neutered 10/31/2016
Treating a skin infection
Click picture above for a much larger view.
Outlaw was found as a stray and turned into local animal control. He is brand new to GRRNT and we will have more information about him soon.
PROFILE
Outlaw is a very high energy dog, and he truly has the golden personality. He is very sweet and follows you everywhere. He definitely needs a young dog to play with, and he also needs a family that has time and patience to get him through puppyhood. His ideal family would be an active couple with another young dog. He's very good around kids, but with his energy and youth he would not be suited to small children in his home. He needs to have someone at home most of the time, and he needs a lot of supervision because he exhibits all the typical puppy behaviors you would expect when a puppy needs training. He is a consummate counter surfer, chewer, shredder, and left to his own devices he digs. He does obey when you correct him, and he wants to please you so he is a great candidate for training, and we expect he will respond beautifully to positive methods.
Outlaw is house trained and knows how to use a dog door. His foster mom will be trying him out in a crate to see how he responds there also. Outlaw is being treated for a skin infection, and he was recently neutered. He is healing well, and will be joining us at the meet n greet on Nov. 12.