ROWLETT-15-190 | F | DOB 12-26-15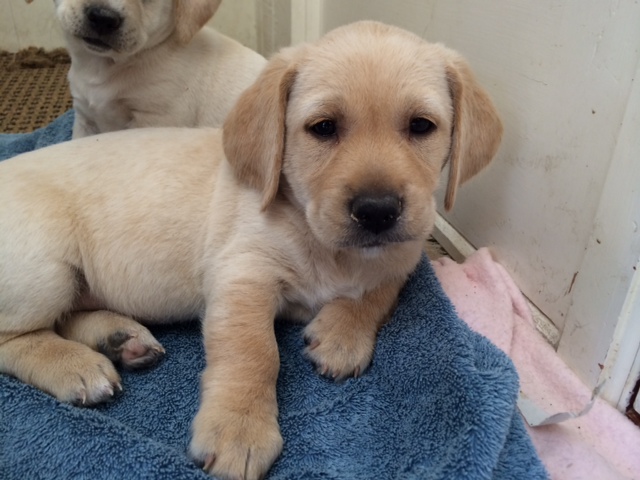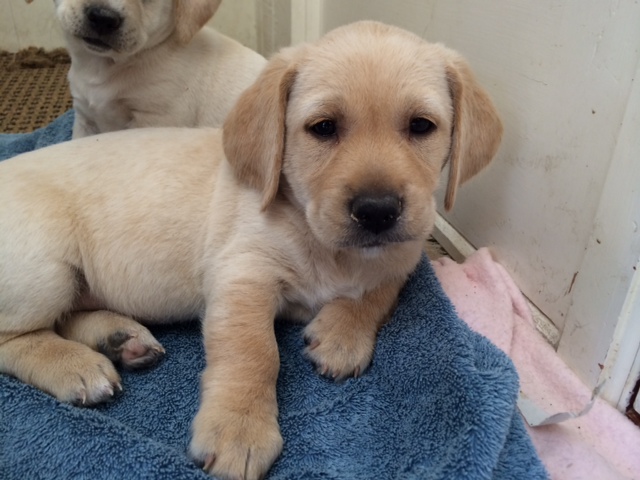 sold out
ROWLETT-15-190 | F | DOB 12-26-15
Breed: Golden Retriever mix
Gender: Female
Age: 4 weeks
Date of Birth: December 26, 2015
Color: Blonde
Weight:
Height:
Medical/Other Notes:
Needs full set of puppy booster shots
Needs to be spayed @ 6 months
Click picture above for a much larger view.
Rowlett is one of Paisley's 7 puppies that were born on December 26, 2015. These babies were given names of the cities and towns that were affected by the tornado and storms that came through the Dallas area on the night they were born.
PROFILE
Rowlett is one of four girls in Paisley's litter. She is a sweet natured pup who is pretty easy going. She recently discovered tennis balls and finds them very entertaining! She is a snuggle bug who is usually in the middle of the puppy pile up for naps. She's a happy puppy who horses around with her siblings, naps hard and plays hard. She's just under 4 weeks old right now but you can already see that she has a lovely personality.
At 6 weeks Rowlett is an active happy pup who loves exploring everything that she can. She still likes her sleep and will head off to bed when she is ready! She loves being cuddled and talked to. Rowlett has a short lab coat and a solid bone structure. She has picked up on wrestling skills from her sister Sunnyvale and knows how to put over excited siblings in their place!