RUFUS - 16-128 | M | 6 YEARS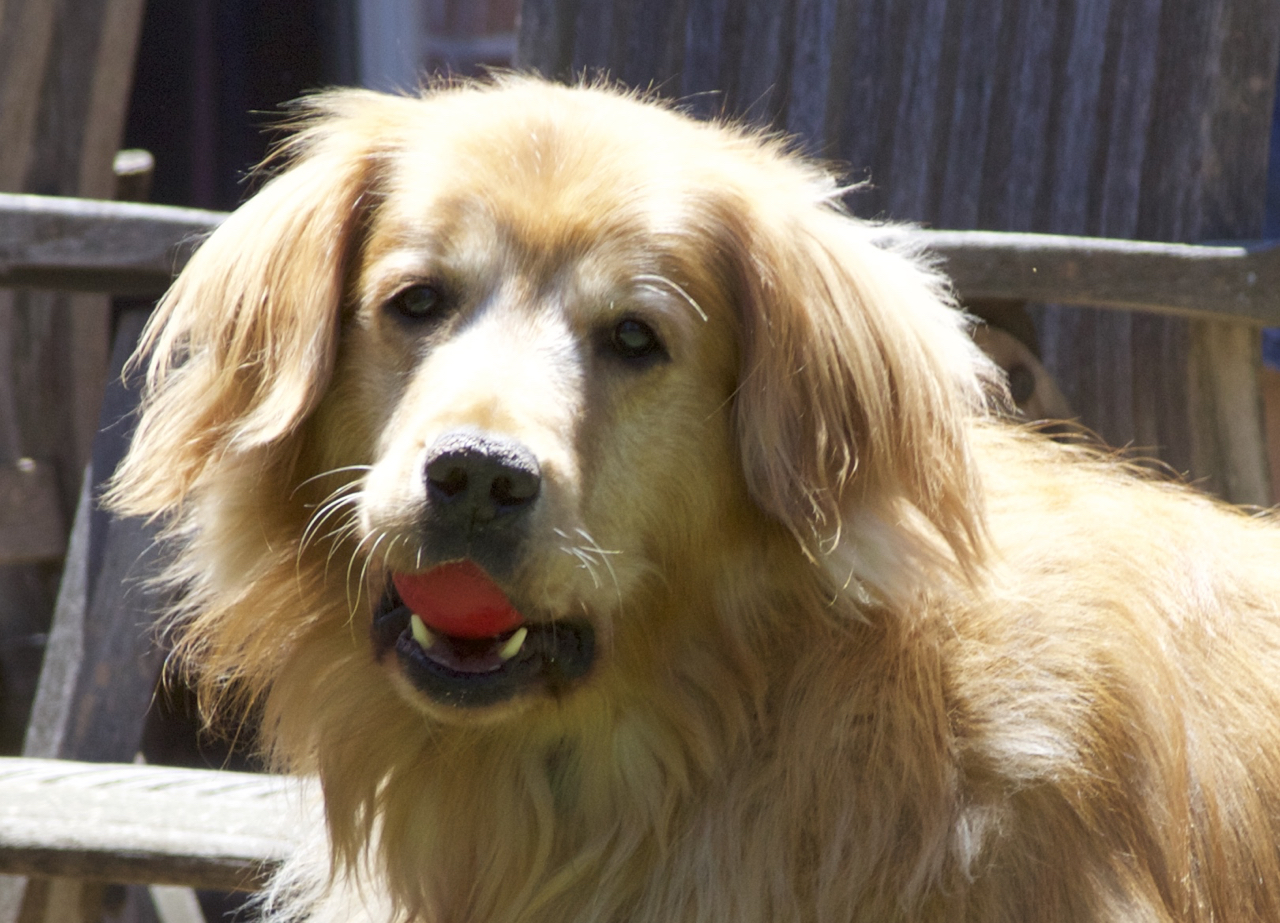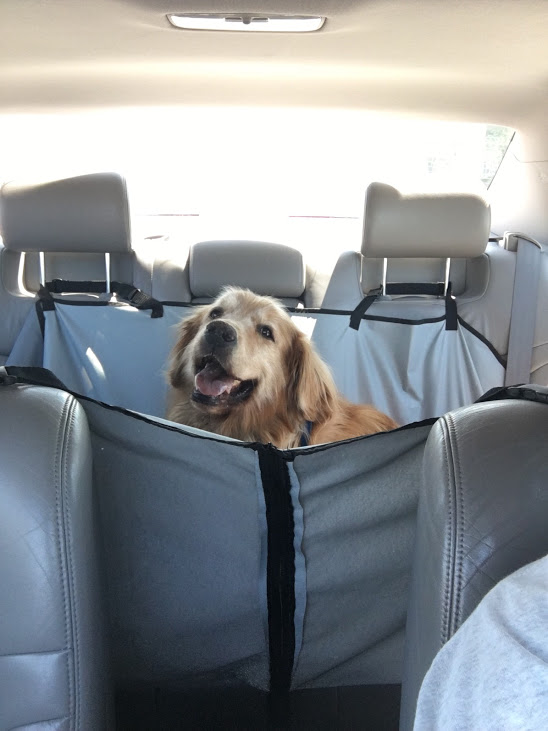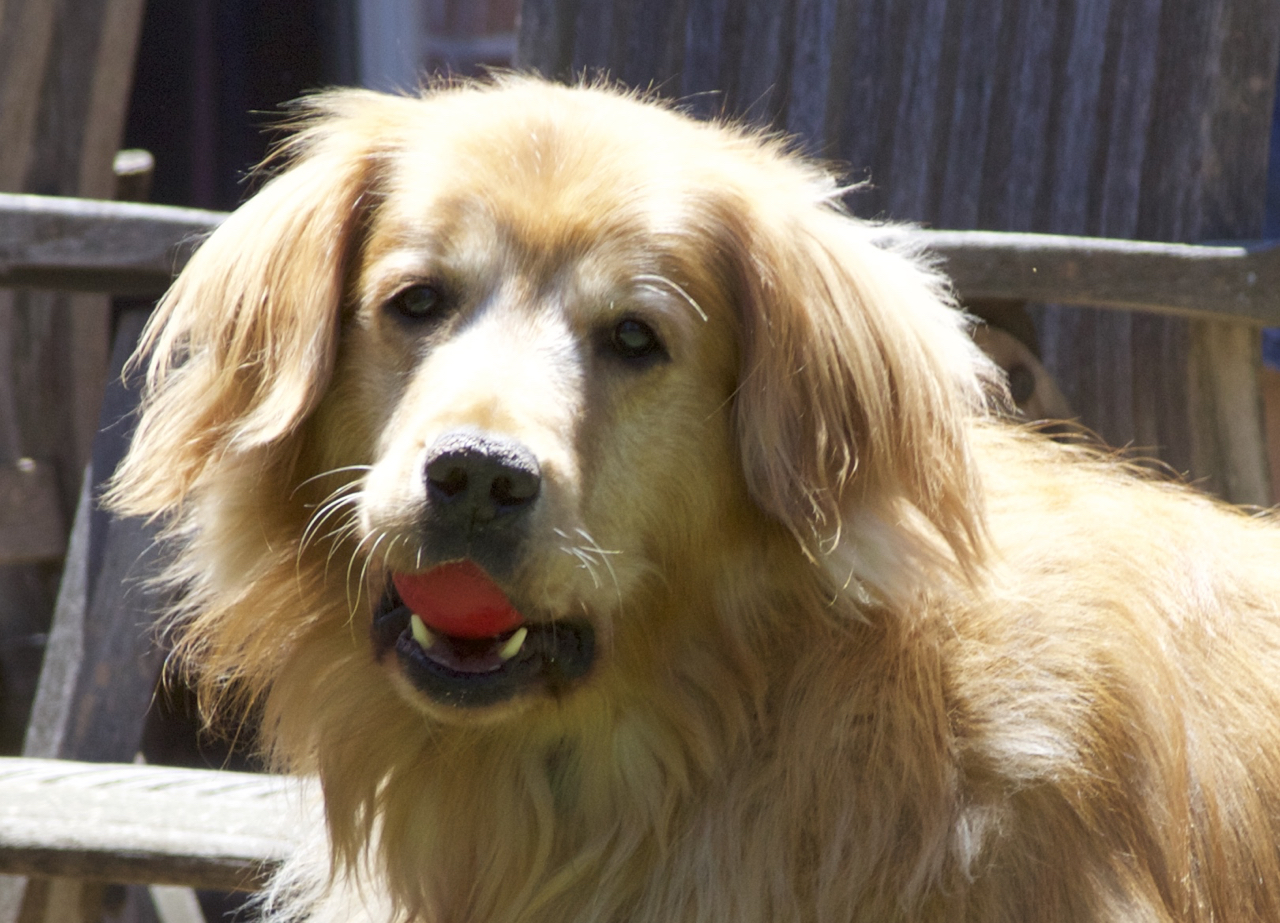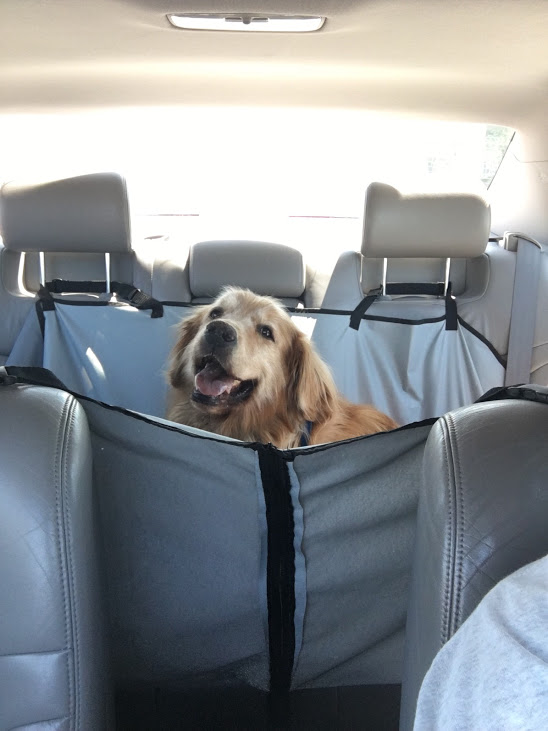 sold out
RUFUS - 16-128 | M | 6 YEARS
Breed: Golden Retriever
Gender: Male
Age: 6 Years
Weight: 104 lbs
Height: Average
Medical/Other Notes:
Needs to lose 15-20 lbs
On thyroid medication
Taking antibiotics for a lick granuloma wound
Click picture above for a much larger view.
Rufus was picked up as a stray by local animal control, and owners did not reclaim him from the shelter. He is currently quite a bit overweight, and being treated for a skin infection. We have started him on a weight loss program already. Rufus will be ready for adoption in a few weeks.
PROFILE
Rufus is a wonderful dog with a great personality, and he bonded with his foster mom very quickly. When he first came to GRRNT he was in dire need of a good grooming. He let foster mom brush his grizzly bear coat and pull out some mats, clip his toenails, handle his tail, from which he is missing the tip, and look at his teeth. He has been to the groomer, and now that he is cleaned up he looks wonderful!
Rufus weighed in at 104 lbs. at the vet, so he needs to be on a diet. He will need to lose at least 15 lbs. to be at a healthier weight. He wasn't happy with green beans as filler, so foster mom is trying him on some other vegetables to cut some calories from his meals. Despite the fact he is quite overweight he loves to chase the tennis ball, but is only good for about six throws before he's ready for a rest. He enjoys going on walks but he pulls hard on his leash, so he will need some leash training. Rufus is fully house trained. He's a smart boy and knows sit, down and drop it.
Rufus uses his feet a lot to get your attention but his foster parents are working on curbing that habit. True to Golden Retriever personality, he competes with his canine foster siblings for attention by squeezing himself closer to you and pushing the other dog out of the way. He is such a big dog, he would easily knock over small children unintentionally, and if he steps on your foot it can be painful. He hates being crated, but since he's never had an accident in the house, it hasn't been an issue.
Rufus is being treated for a "lick spot" on his left front leg, and his ears needed to be cleaned out daily for a week or so because they were dirty. These issues are resolving nicely. He is thyroid deficient so he will have to take thyroid pills daily for the rest of his life. His thyroid level will need to be monitored periodically throughout his life.
The more foster mom gets to know Rufus the better she likes him! He's learned how to play tug and has found a total of seven tennis balls hidden around the house. He "discovered" a woobie that he loves to hold on to. He loves it so much foster mom is planning to send it with him to his new home. He's affectionate and LOVES to be brushed.
Rufus is a big hunk of love, and he just wants to be your lovin' teddy bear.
UPDATE
5/18/2016
Rufus will need a set of booster shots, and a recheck on his thyroid level in about a week, but he is ready to start meeting families and find his new forever home. He will make his debut at the meet n greet on 5/21.
5/12/2016
Rufus will go back to the vet next week for a booster shot, and to recheck his thyroid levels. He is a really good dog, and he is eager to find his new home. Come meet him at the next meet n greet on May 21st, at Hollywood Feed Store in Colleyville.