SAMSON - 16-028 | M | 4 MONTHS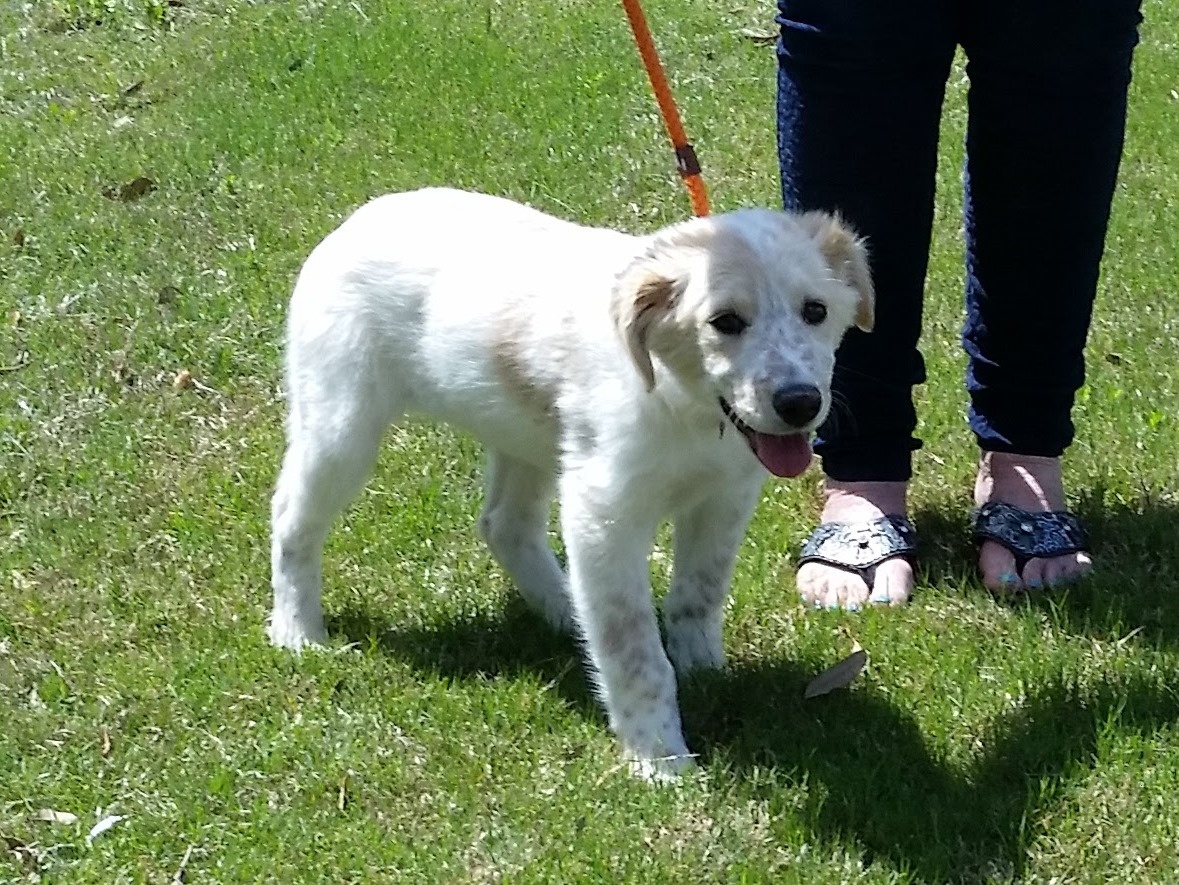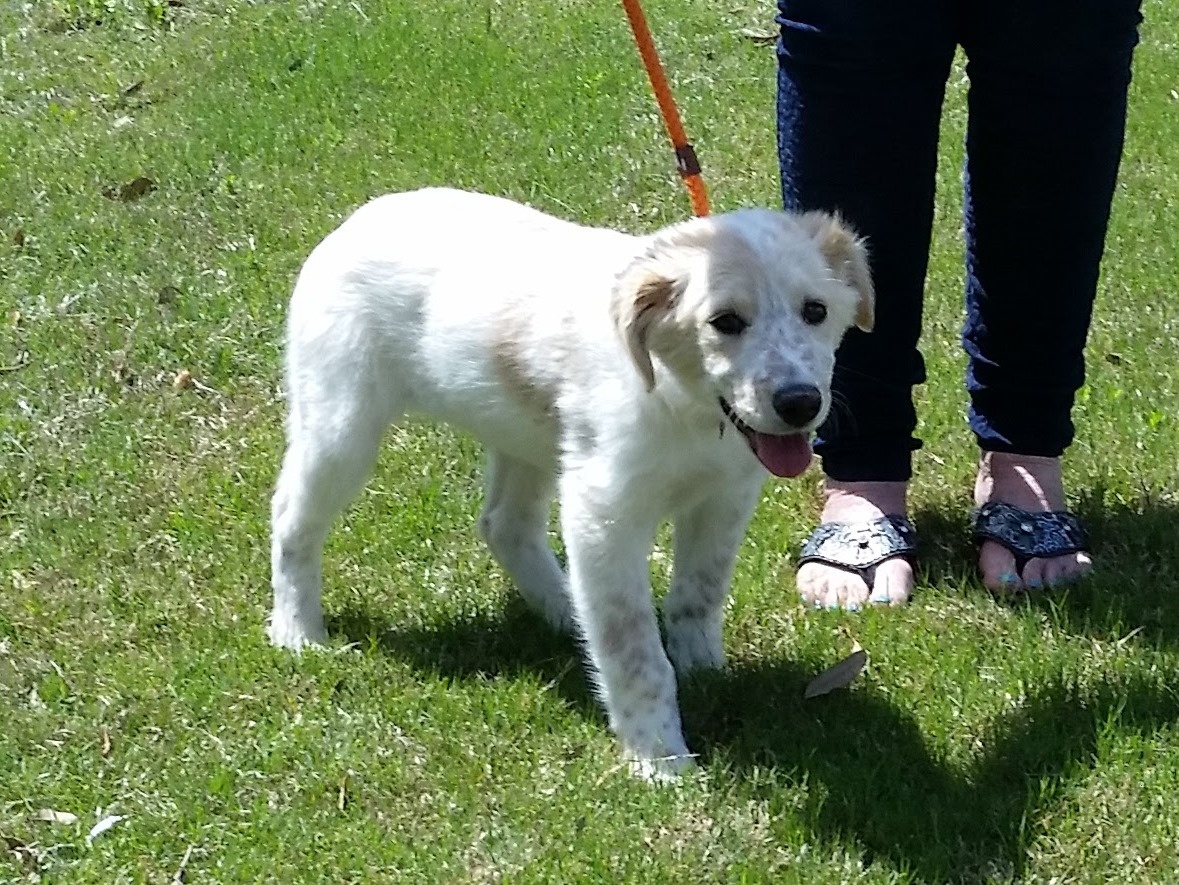 sold out
SAMSON - 16-028 | M | 4 MONTHS
Breed: Golden Retriever mix
Gender: Male
Age: 4 months
Color: White with tan markings
Medical/Other Notes:
Exposed to parvo, under observation - passed quarantined period with no sign of illness
Needs puppy booster shots
Needs to be neutered @ 6 months
Click picture above for a much larger view.
Samson and his sister, Delilah, were turned into animal control. After arriving in their foster home, it was quickly evident that Delilah was not well. She was rushed to the vet and tested positive for parvo. Our baby girl was under vet care, but did not survive this illness. Samson is being monitored for the next week at the vet since he was exposed as well, and could also get sick. We are thankful that so far he is not exhibiting any signs of illness. Please send good thoughts and prayers for Samson to remain healthy.
PROFILE
Samson is a handsome little guy! He is white with gold patches, gold ears and gold freckles. He is super friendly with both people and other dogs. He gets along well with his canine fosters and does not pester them. He is learning how to play with the other dogs, and he will need a a canine buddy in his forever home, one young enough to play with. Being a typical puppy, he is too high energy for senior dogs. Samson met the resident kitties, and he is a little too interested in chasing and grabbing them, so no kitty siblings for him. Samson likes squeaky toys and chew bones, but he will still occasionally chewing something he shouldn't. House training is a work in progress, but he is close to understanding. Samson is very sweet and loving little boy, and always wants to be with people. So if you get up and walk away he wants to go too...often walking between you ankles or in front of you. One more set of vaccinations and Samson will be ready to find his new home.
UPDATES
5/9/2016
Samson will receive his last set of puppy shots on May 18th, and then he will be ready to find his forever family. Unless he is adopted beforehand, Samson will make his debut at the meet n greet on May 21. If you are interested in Samson, put in your application now!
4/30/2016
We are very happy to report that Samson has passed the quarantine period for parvo with no signs of being ill. He does have a bit of an upper respiratory infection right now, so he is on medication for that. Hopefully this will clear up soon.