SAWYER-15-176 | M | 1 YEAR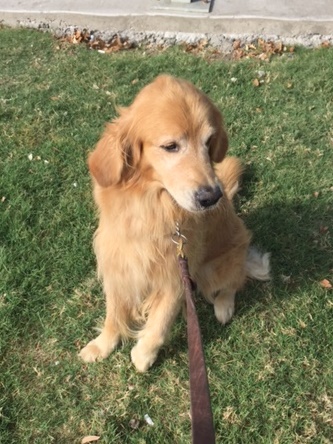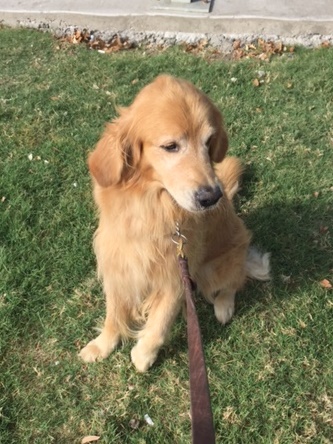 sold out
SAWYER-15-176 | M | 1 YEAR
Breed: Golden Retriever
Gender: Male
Age: 1 year
Color: Gold
Weight: Average
Height: Average
Medical/Other Notes:
Heartworm positive
Skin infection
Click picture above for a much larger view.
Sawyer came to GRRNT from a local animal shelter. He is currently being treated for a skin infection, and he does have heartworms and will need to complete treatment before he will be available for adoption. He is settling into his foster home and we will have more information about him soon.
PROFILE
Sawyer is one handsome boy and he knows it, with his tail feathers flowing as he trots along. He came to GRRNT from an animal shelter and arrived with a skin infection and heartworms. He is wrapping up his heartworm treatment and the skin infection has cleared, so he is back to being his good looking self!
At one year old, Sawyer is still very much a pup. Before he started his heartworm treatment, he was quite playful with his foster dad's young Golden. He knows his basic commands such as sit and down, and is pretty good on the leash after he calms down from the excitement of going for a walk.
Sawyer is crate trained and has no problem spending extended periods of time there. He is very eager to please his humans but has clearly not had much training. He can be over excitable when meeting new people, he is so happy to have attention. He has lots of potential and with an owner who will make the commitment to take him through obedience training, and help him be the best dog he can be, he will blossom into a great companion.
Sawyer would love to be part of a family that can give him the attention he craves along with the discipline necessary to make him a healthy and happy member of the pack.
UPDATE
1/5/2016
Sawyer had a potential adoption that did not work out. He is back on the available list!
12/27/2015
Sawyer has finished heartworm treatment and is ready to find his forever family!