SIG - 16-017 | M | 8 WEEKS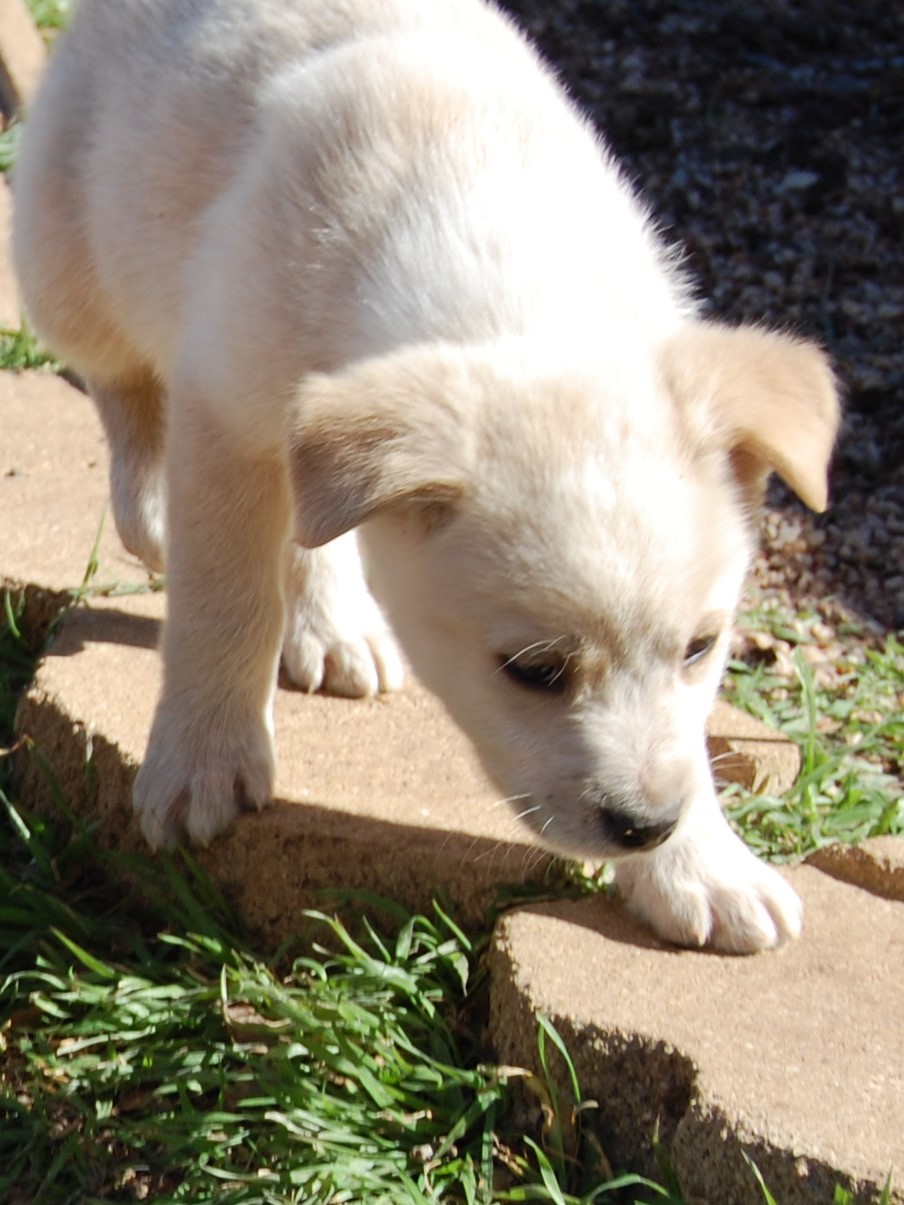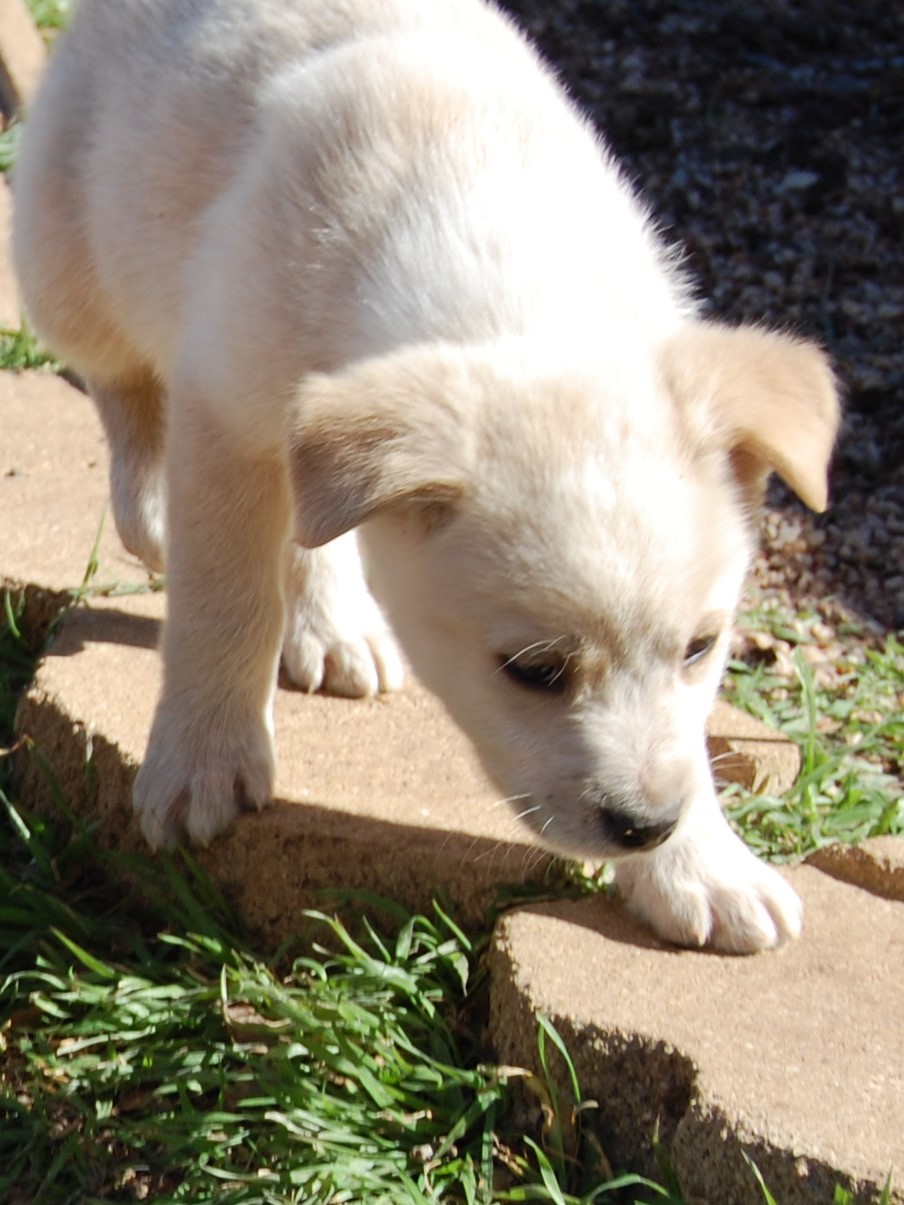 sold out
SIG - 16-017 | M | 8 WEEKS
Breed: Golden Retriever mix
Gender: Male
Age: 8 weeks
Date of Birth: approx first week of December 2015
Color: Blonde
Weight:
Height:
Medical/Other Notes:
Needs full set of puppy booster shots
Needs to be spayed @ 6 months
Click picture above for a much larger view.
Sig and his siblings were turned into the animal shelter by their owner. The pups are 8-9 weeks old. They are being monitored by the vet right now because a few of them are not feeling well. We will have more information on them soon.
PROFILE
Sweet little Sig is a social butterfly, and really turns on the charm, playing with, crawling on, and kissing the families that have come to meet the puppies, but so far no one has picked him. He is smart and should be easy to train, and playful but has not shown much interest in the tennis ball yet, he prefers running. Sig plays well with other dogs even those much larger than him, and he also calms down nicely. If you sit on the floor he likes to crawl up in your lap. He has exhibited some food guarding toward the other puppies, so Sig has been getting his meals separately. Littermates can sometimes start squabbling over things like food and toys as they get old enough to be separated, but he has never shown any signs of guarding with humans. You can take the food away, scoop some out of his bowl, play with his ears and feet, all while he is eating and he acts like he doesn't notice. Sig weighed 21 lbs last week (3/17). He is just so sweet and friendly, foster mom is really hoping his forever family comes to meet him and falls in love with him soon.