SUNNYVALE-15-191 | F | DOB 12-26-15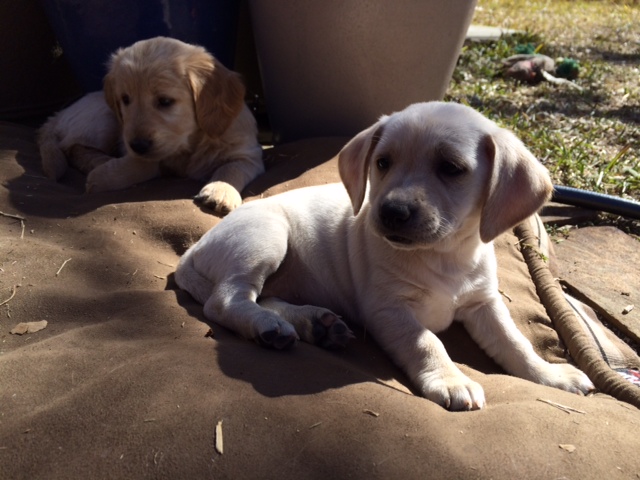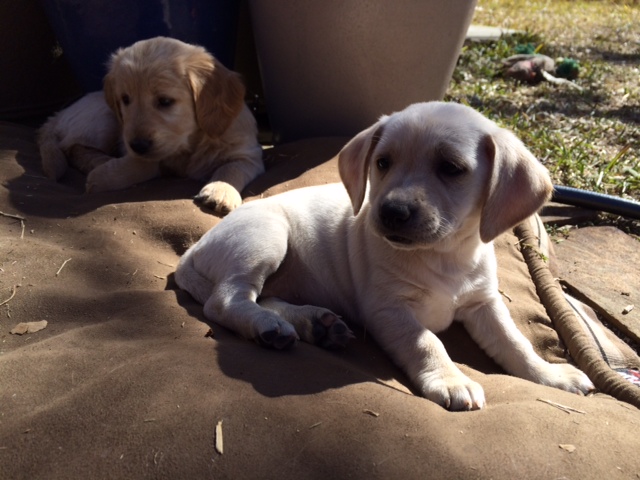 sold out
SUNNYVALE-15-191 | F | DOB 12-26-15
Breed: Golden Retriever mix
Gender: Female
Age: 4 weeks
Date of Birth: December 26, 2015
Color: Blonde
Weight:
Height:
Medical/Other Notes:
Needs full set of puppy booster shots
Needs to be spayed @ 6 months
Click picture above for a much larger view.
Sunnyvale is one of Paisley's 7 puppies that were born on December 26, 2015. These babies were given names of the cities and towns that were affected by the tornado and storms that came through the Dallas area on the night they were born.
PROFILE
Sunny is the smallest of Paisley's puppies and she is a feisty little lady! Sunny's eyes were the first to open, she was the first to start walking and she was the first to discover stepping up on the ledge to look out of the whelping box. She is a bright, curious puppy who doesn't let the bigger size of some of her siblings intimidate her. The pups are currently in the play fighting phase and she tolerates them annoying her but when she's had enough they know to back off in a hurry! She is always on the move and checking out any new items in the box. She has a short white coat and the sweetest eyes. She is still only under four weeks old but her big personality is bound to show in the next few weeks.
Sunny is a feisty little girl who is very inquisitive and very quick on her feet. She has no trouble keeping up with the bigger pups and tears around the yard at full speed. She loves curling up with a sibling for a nap but is usually the first one awake.