TILLY - 16-159 | F | 1 YEAR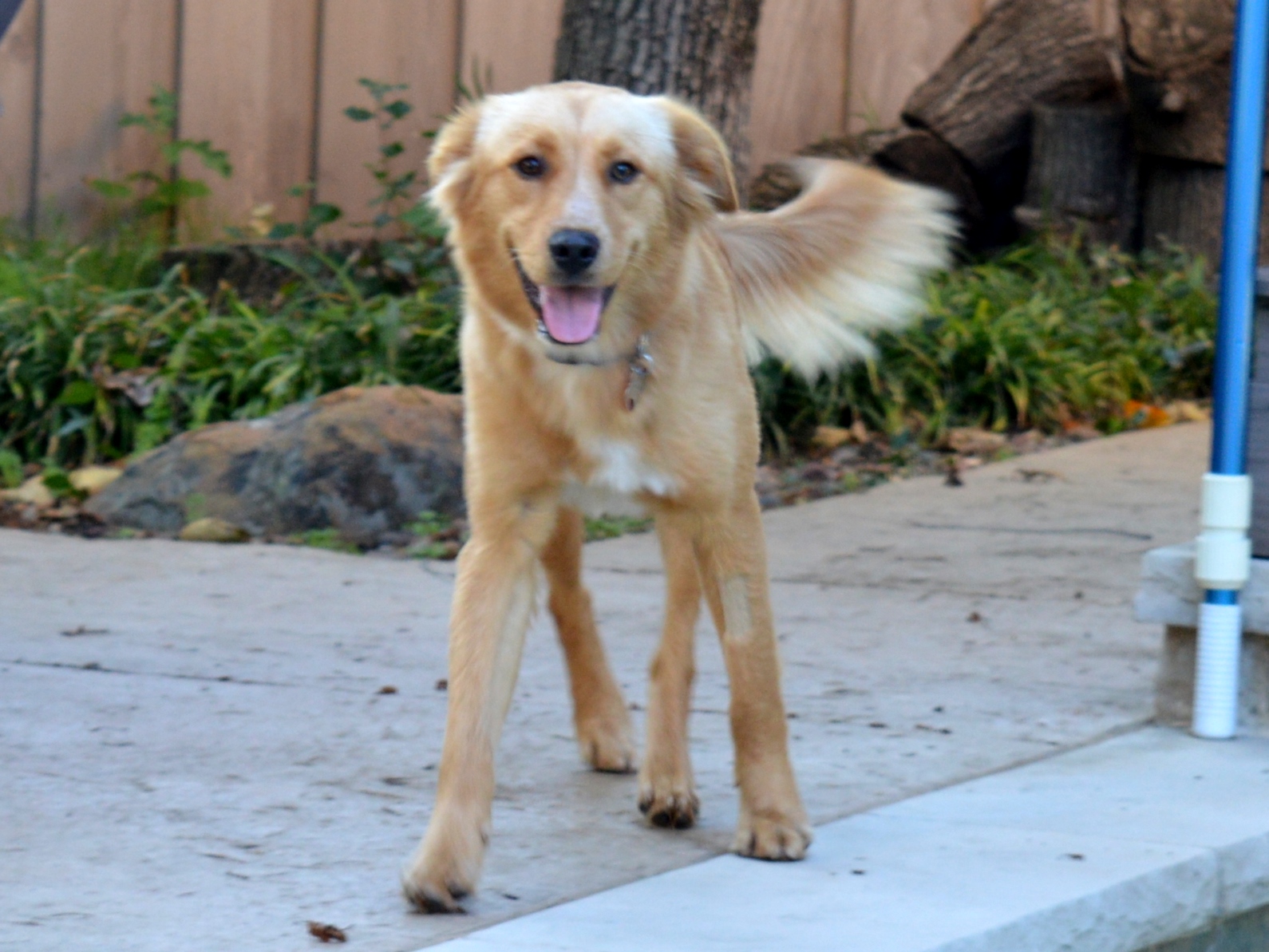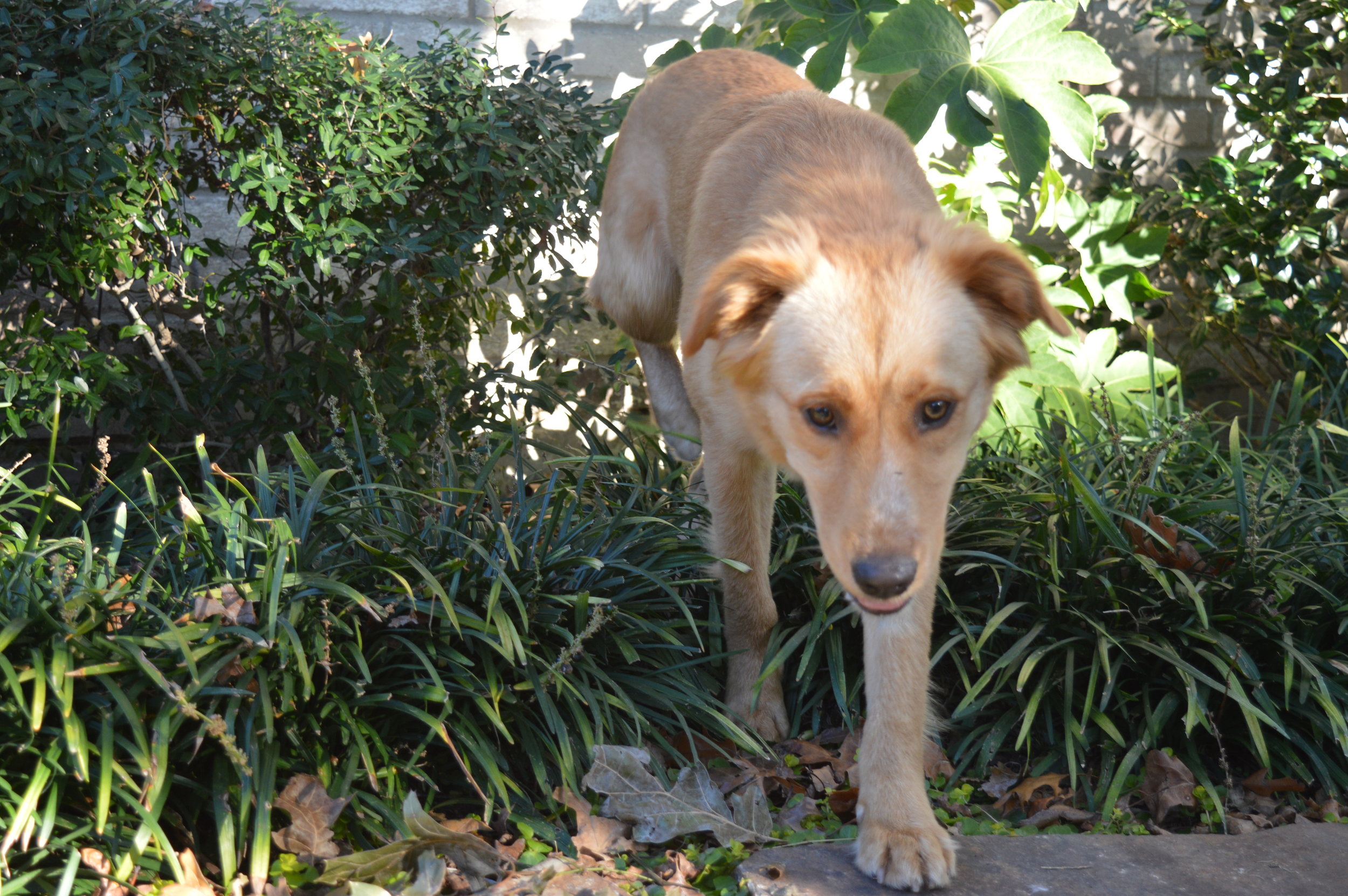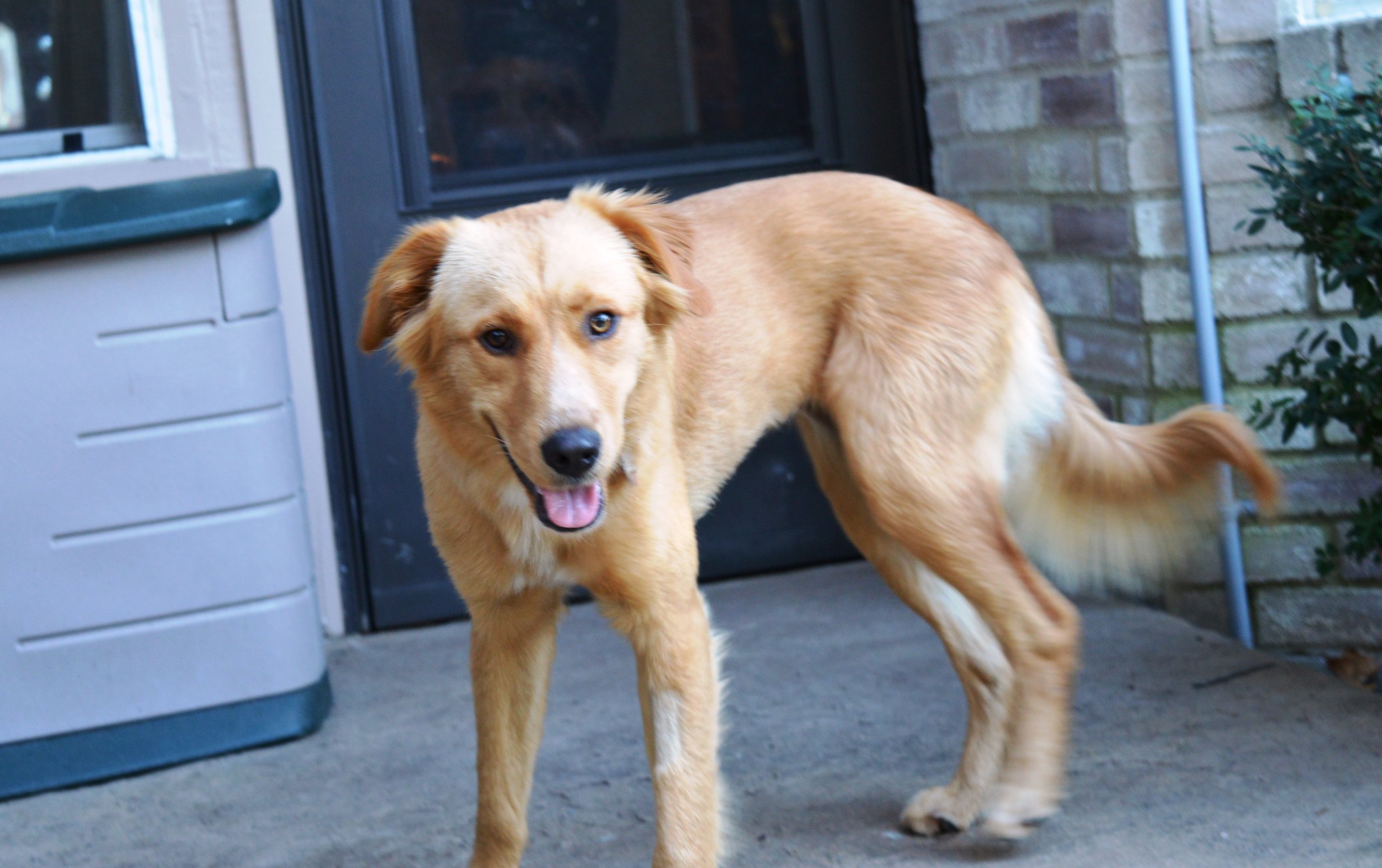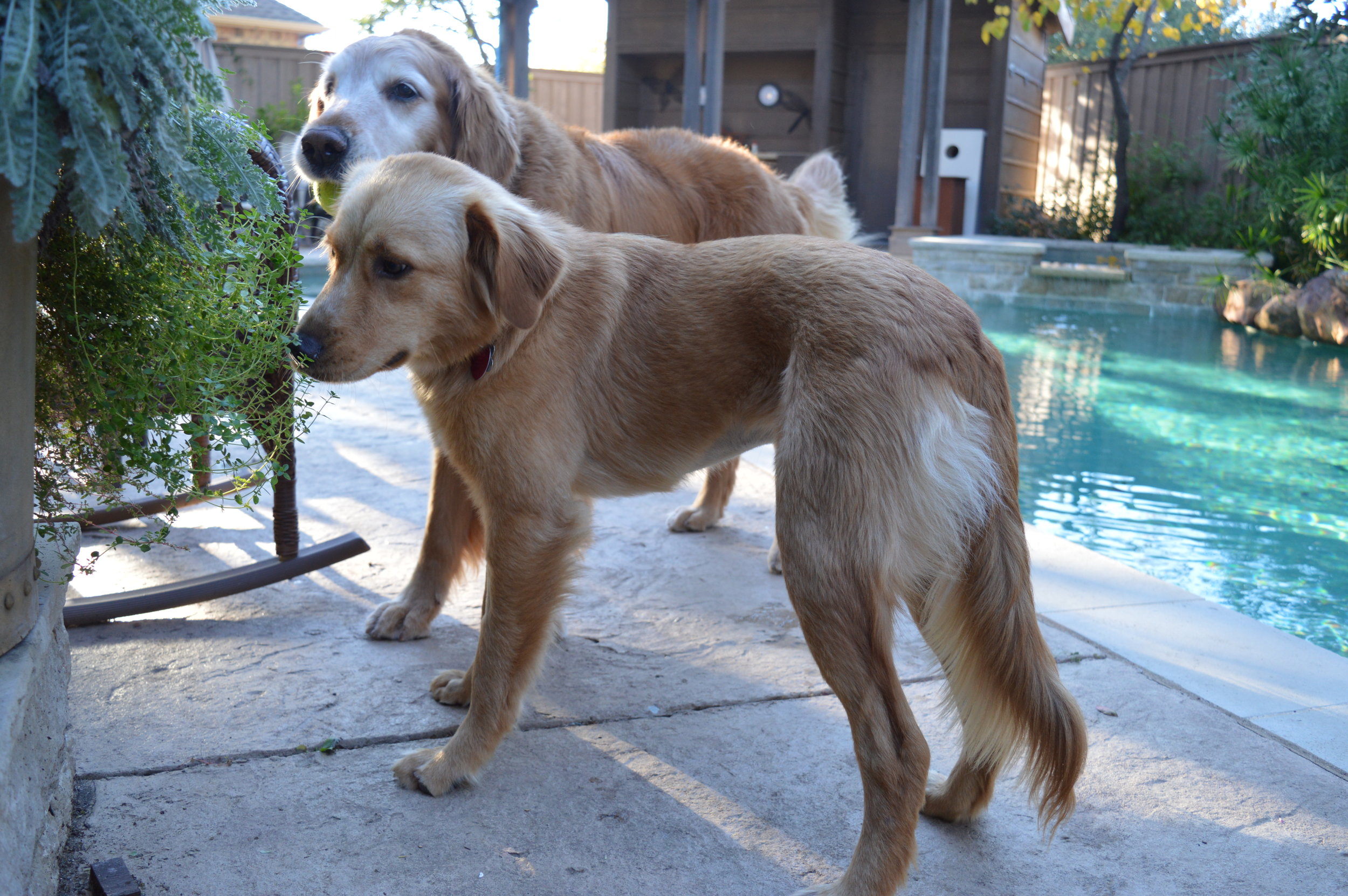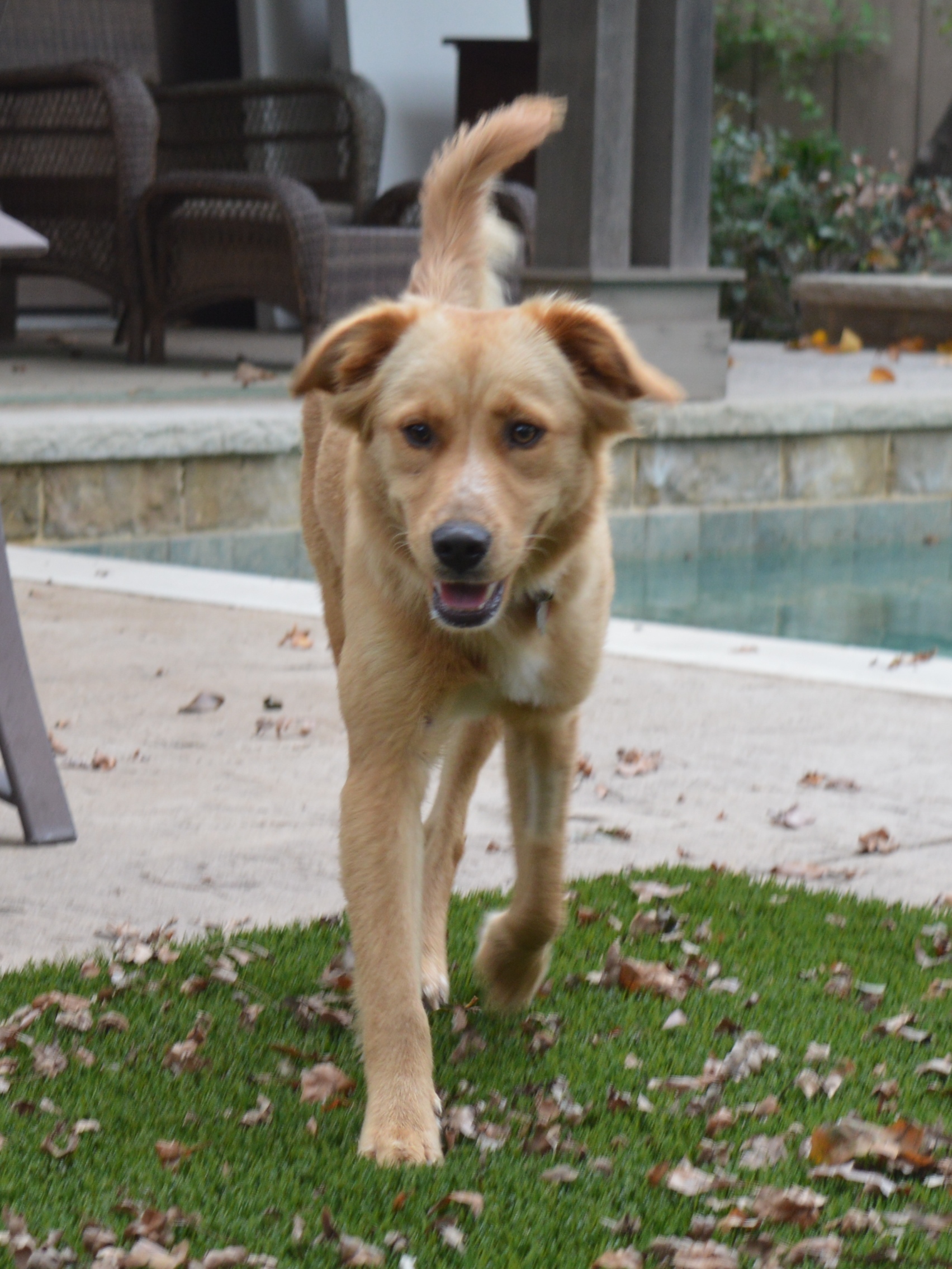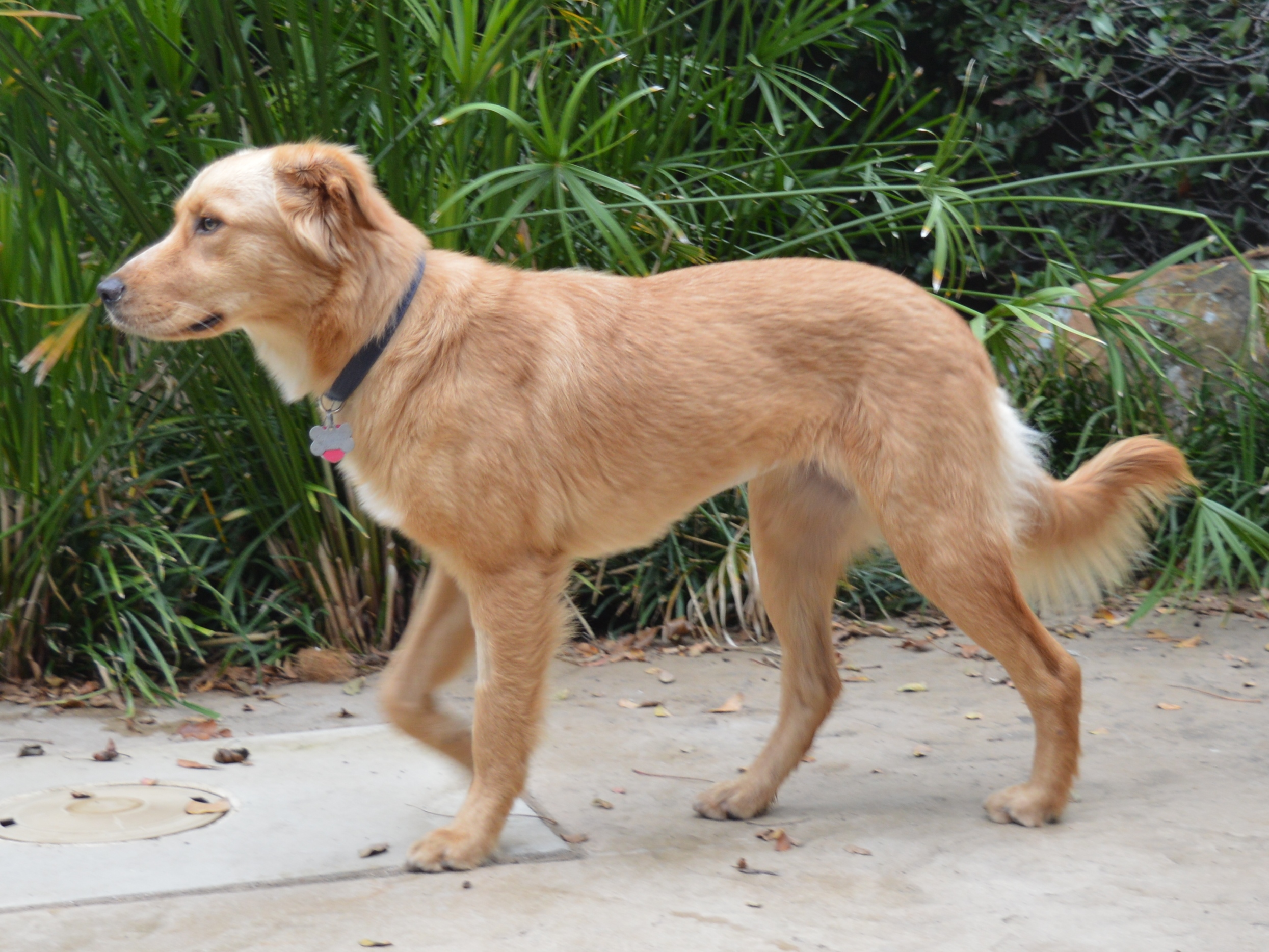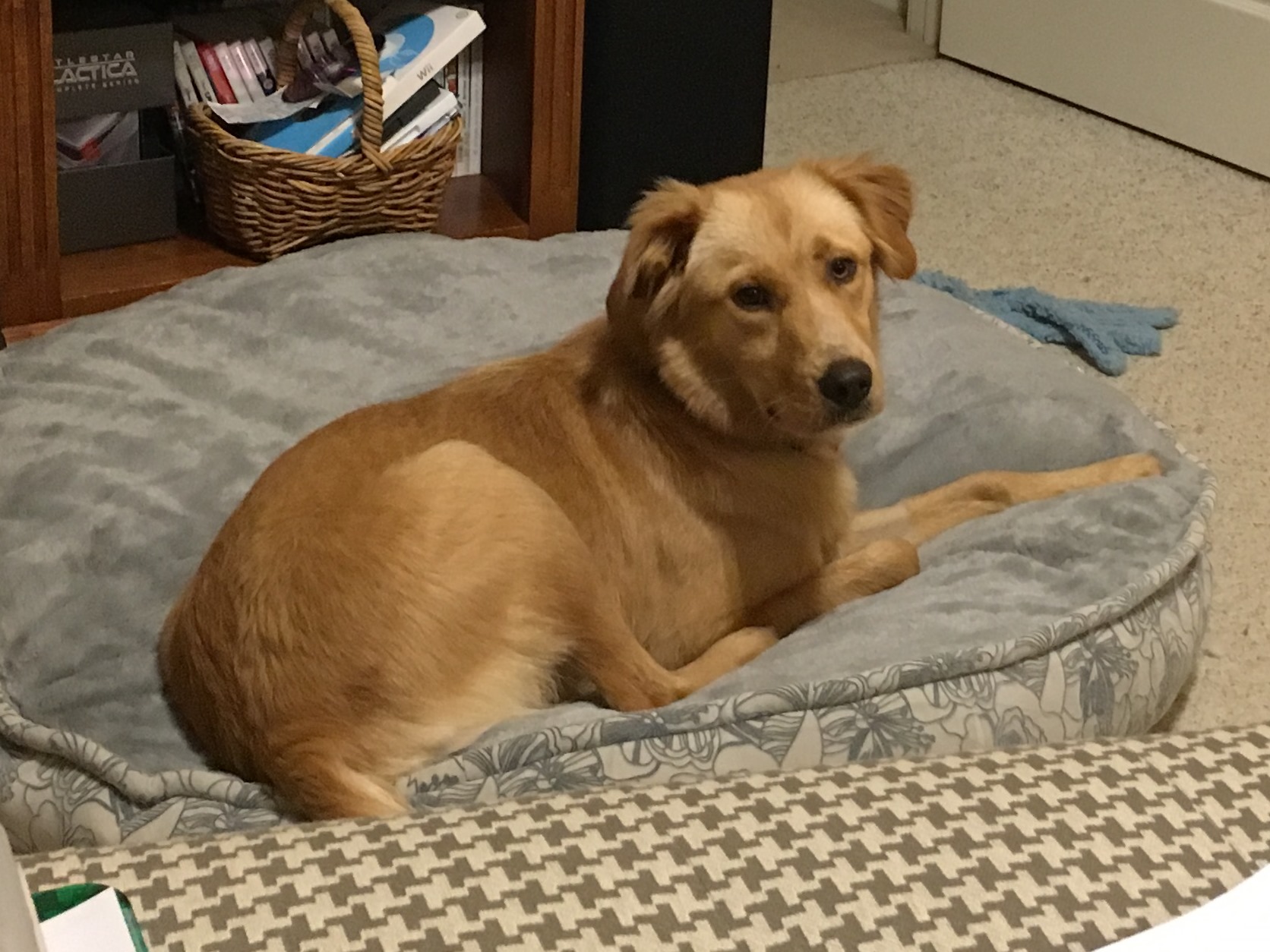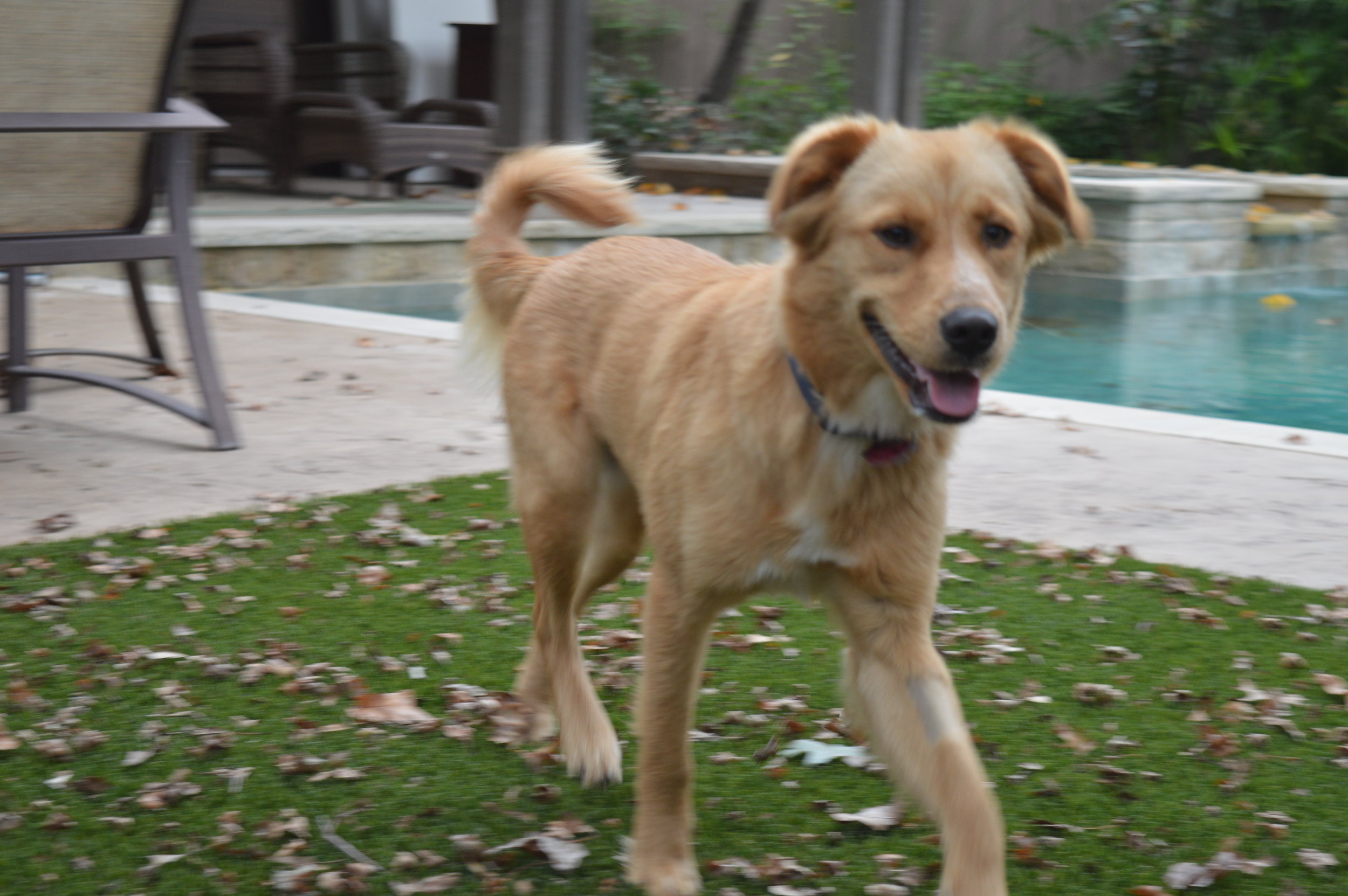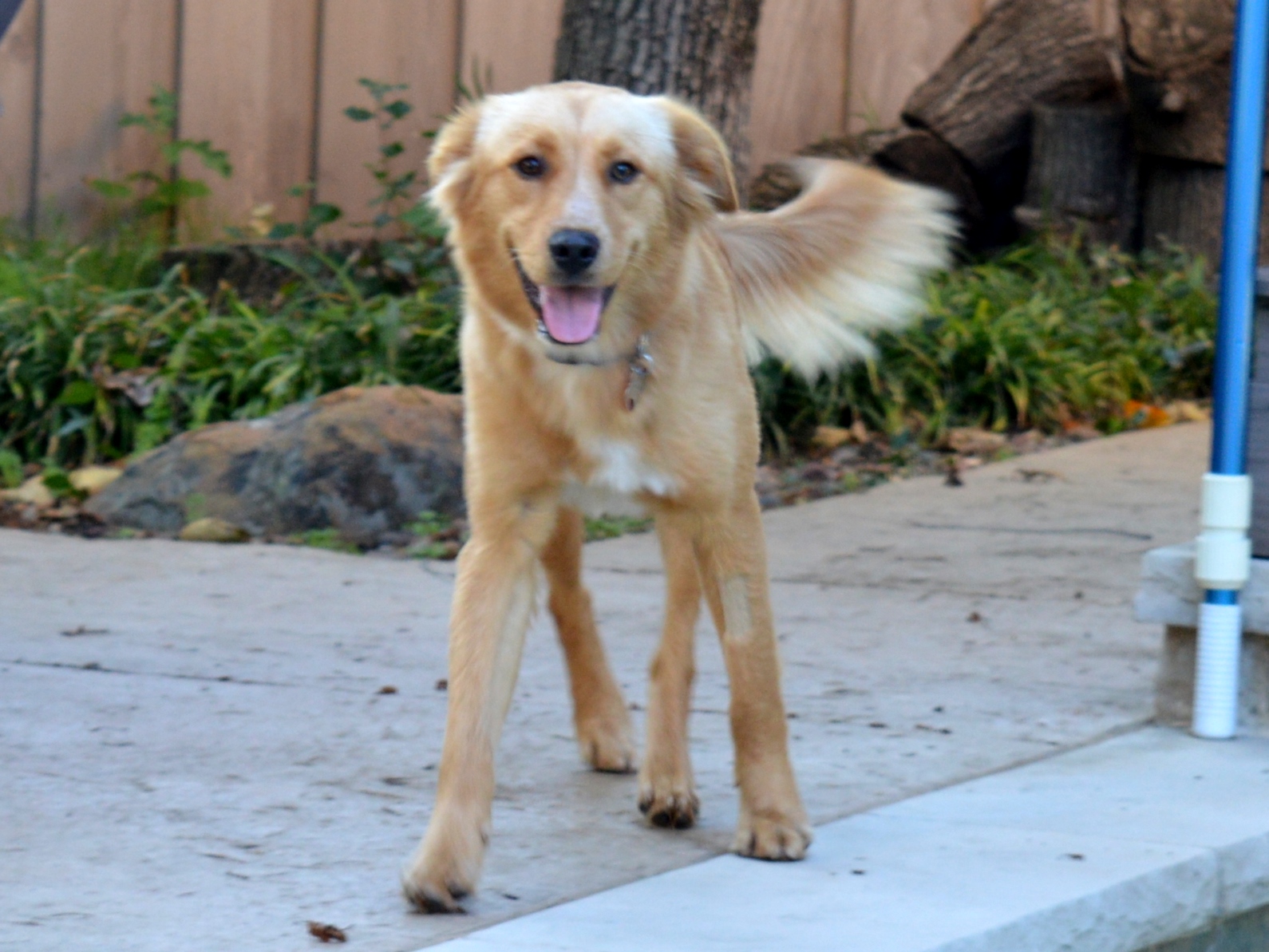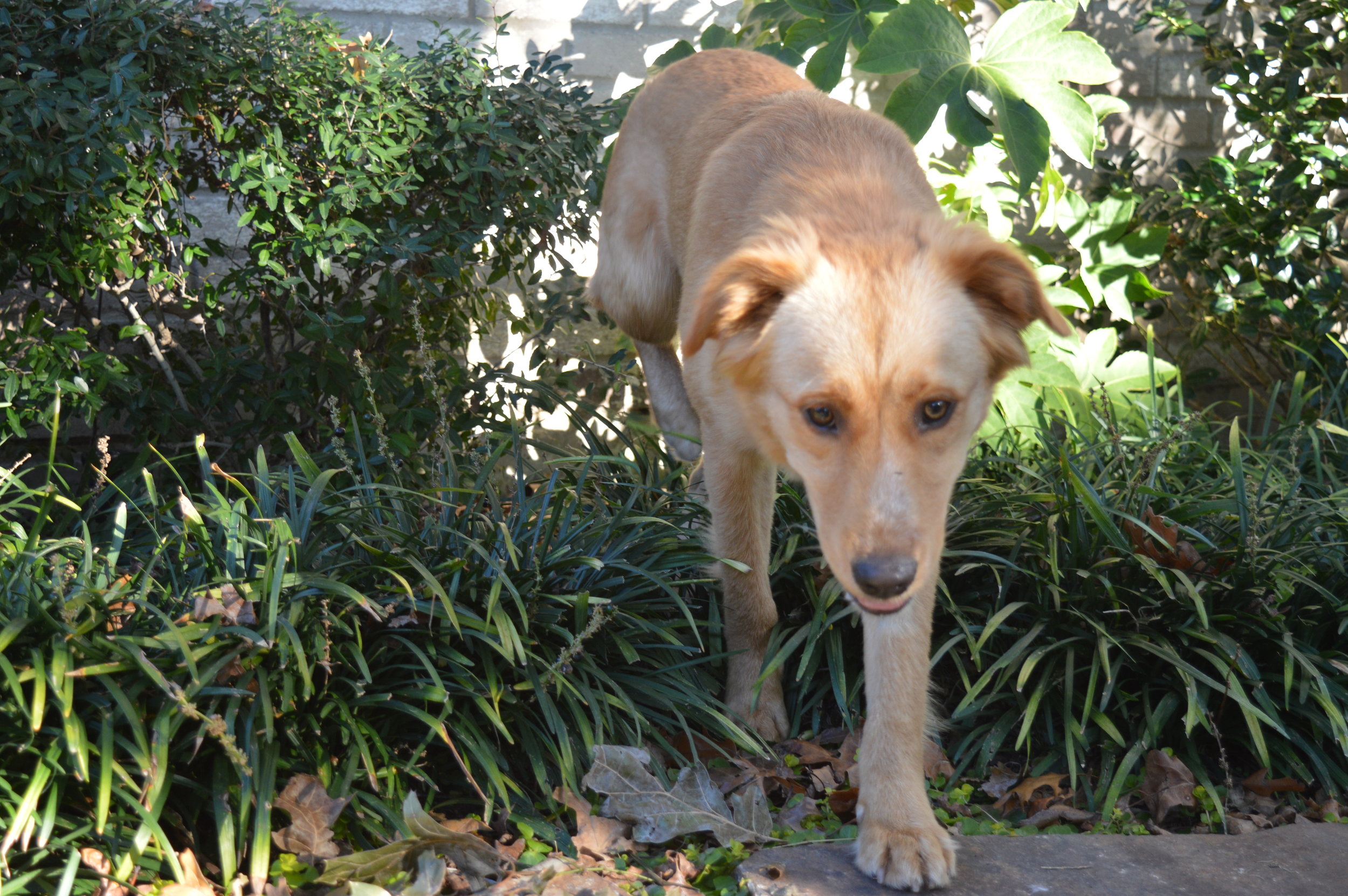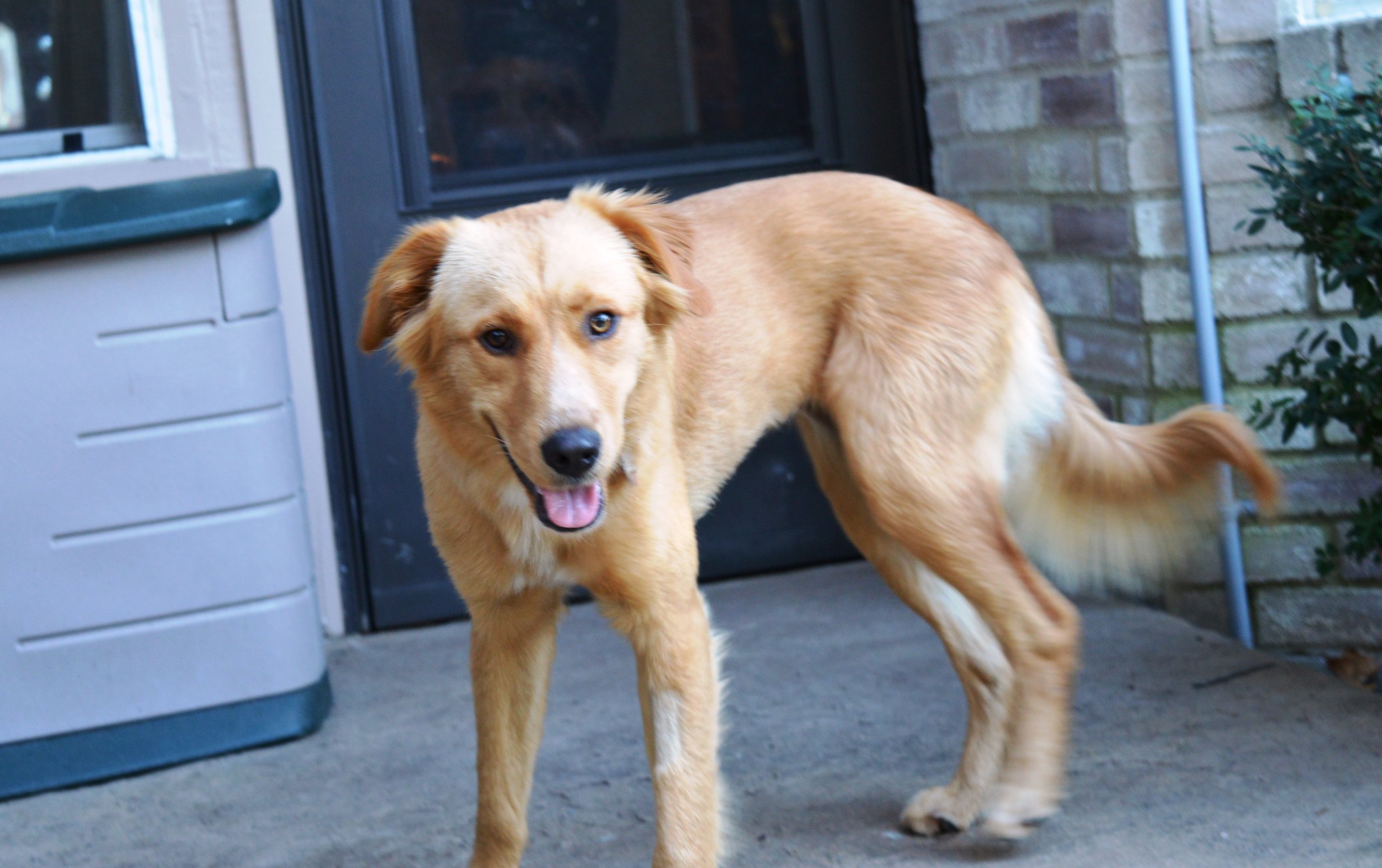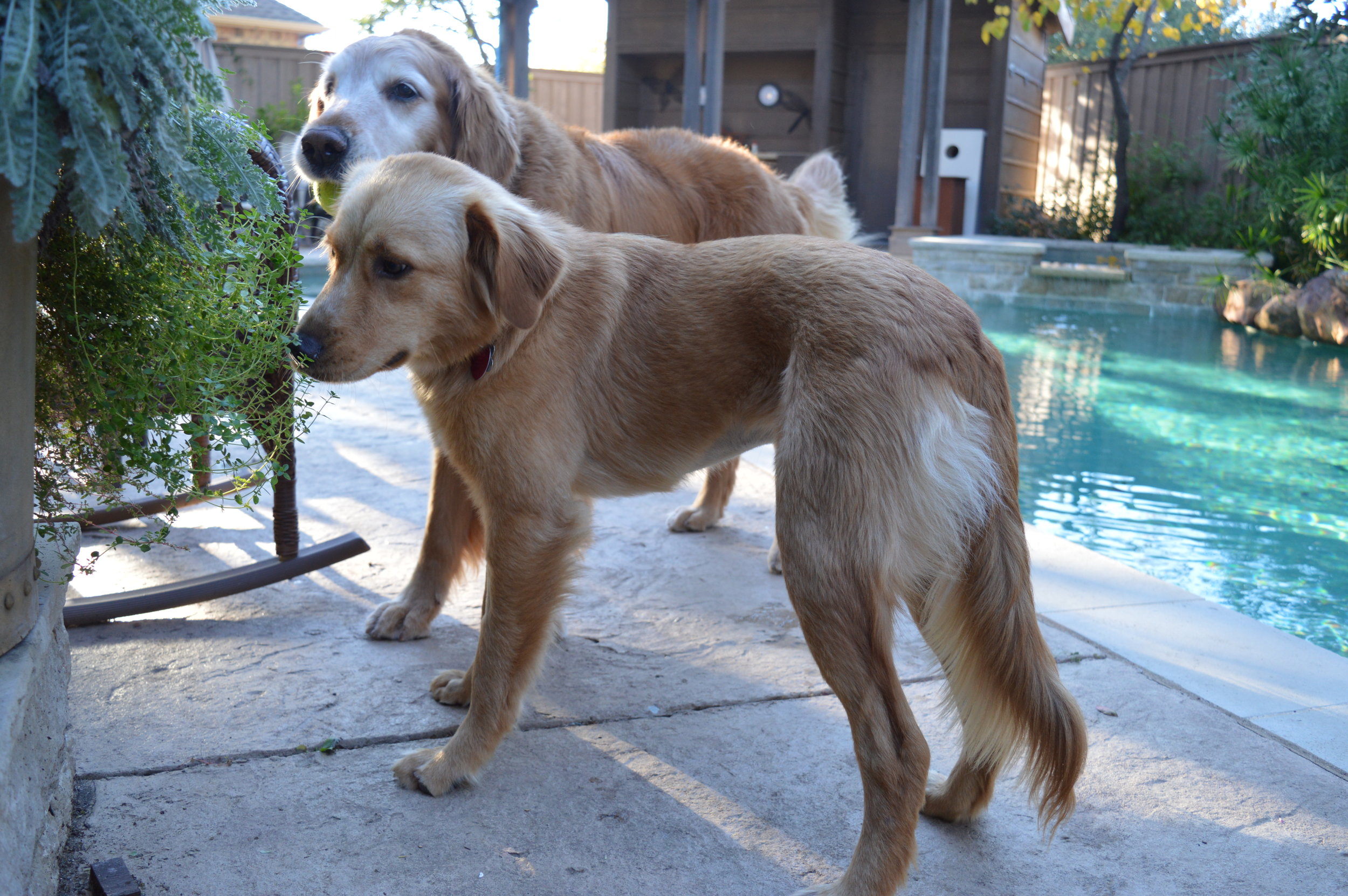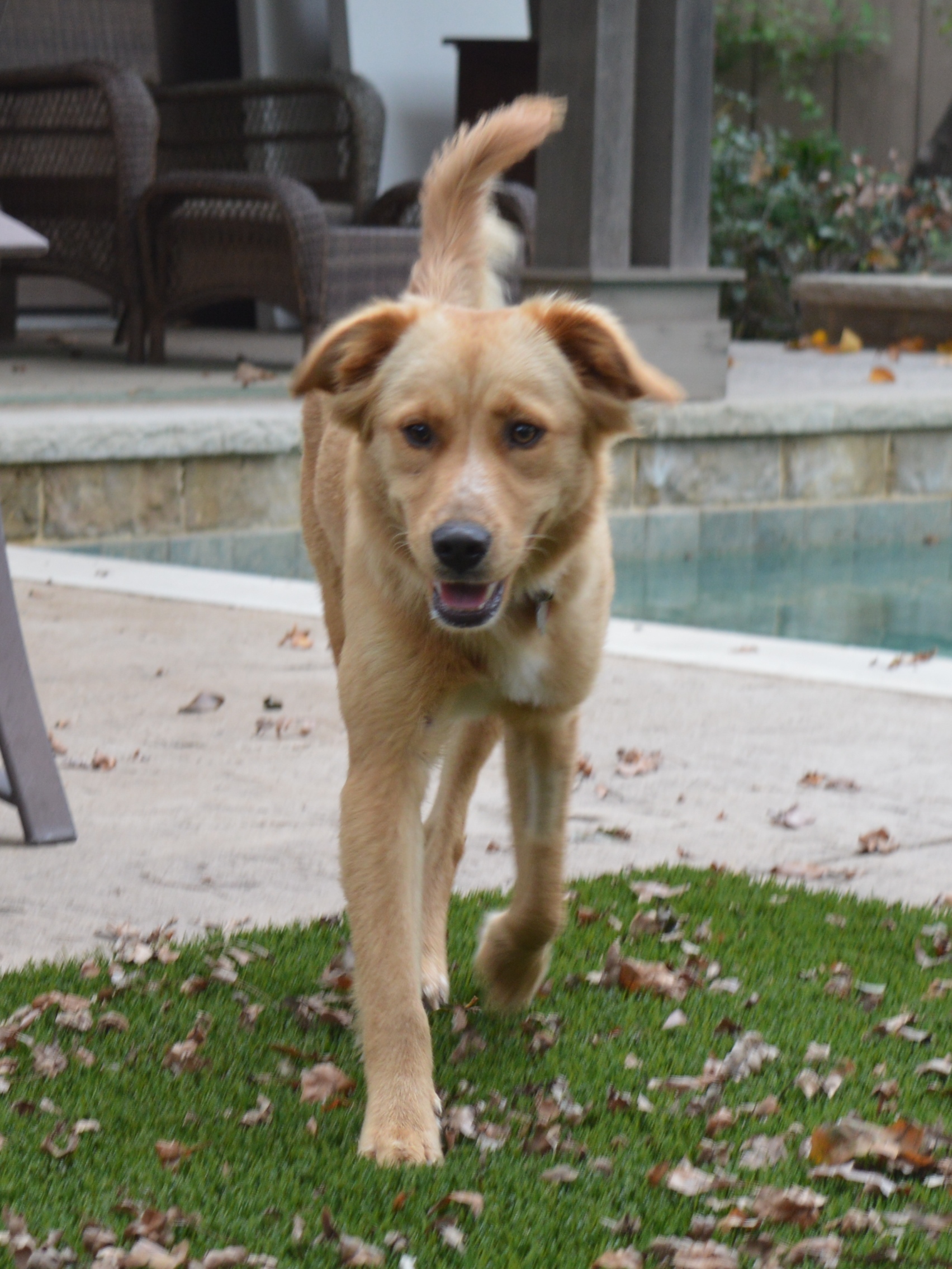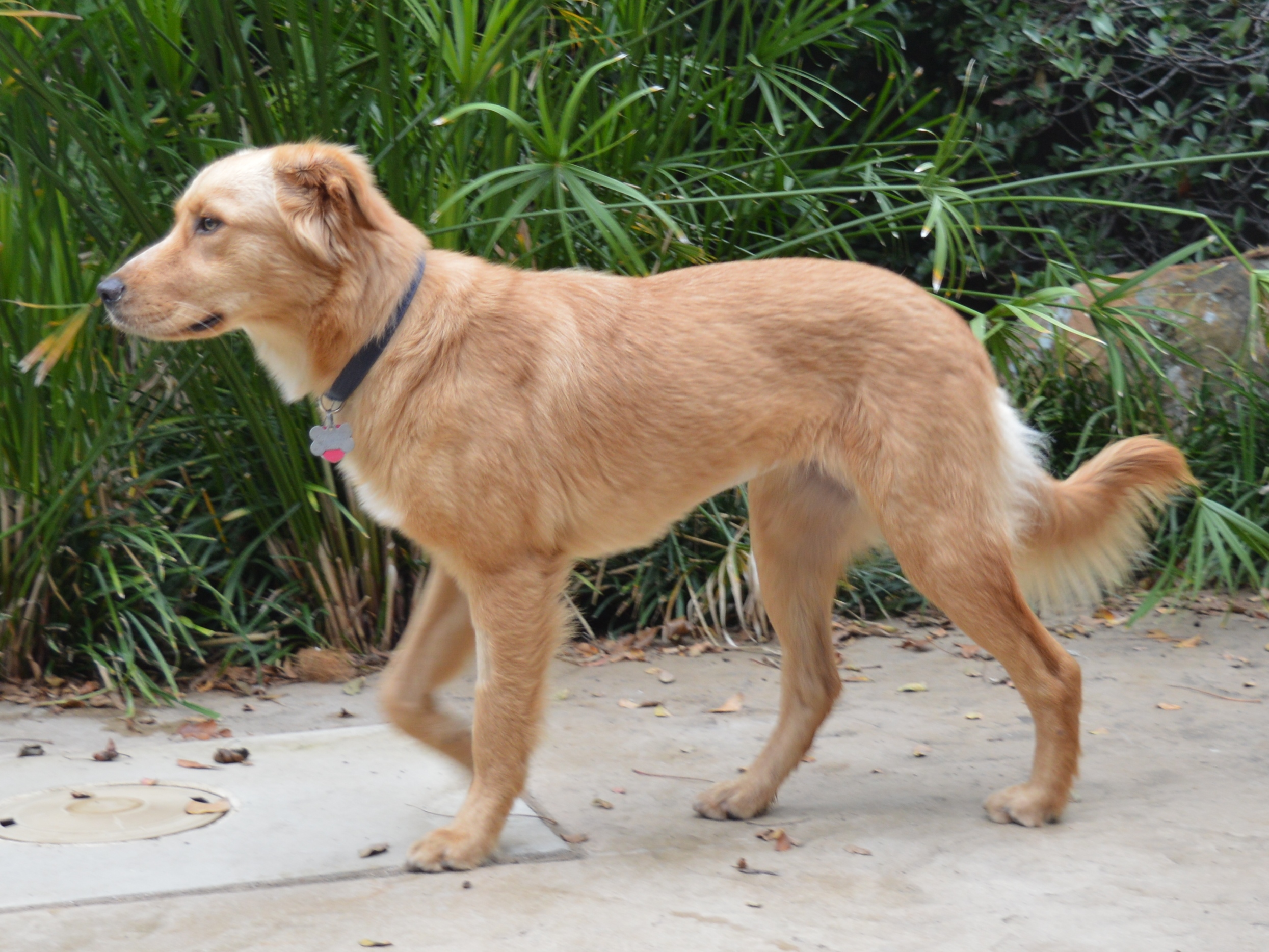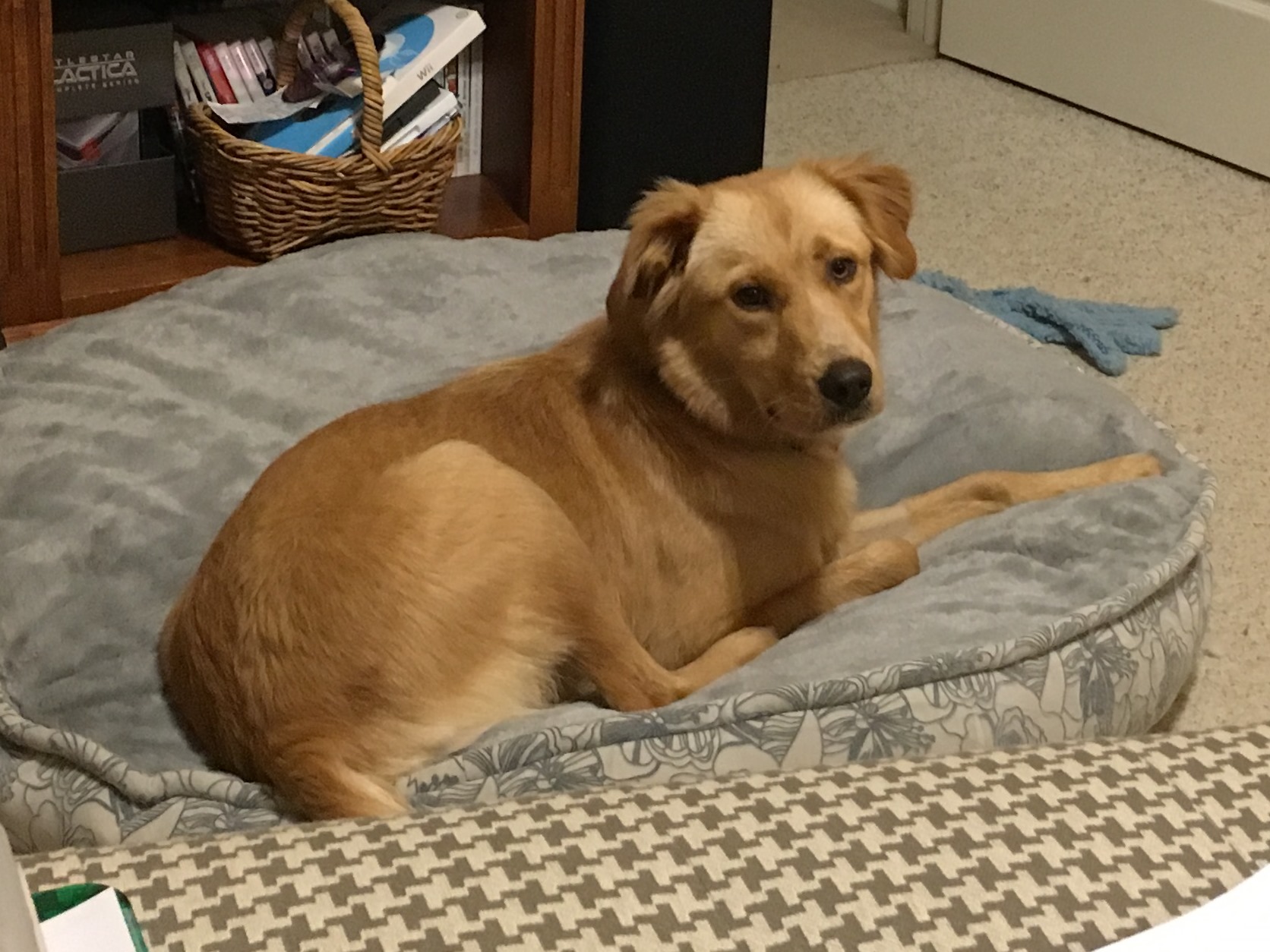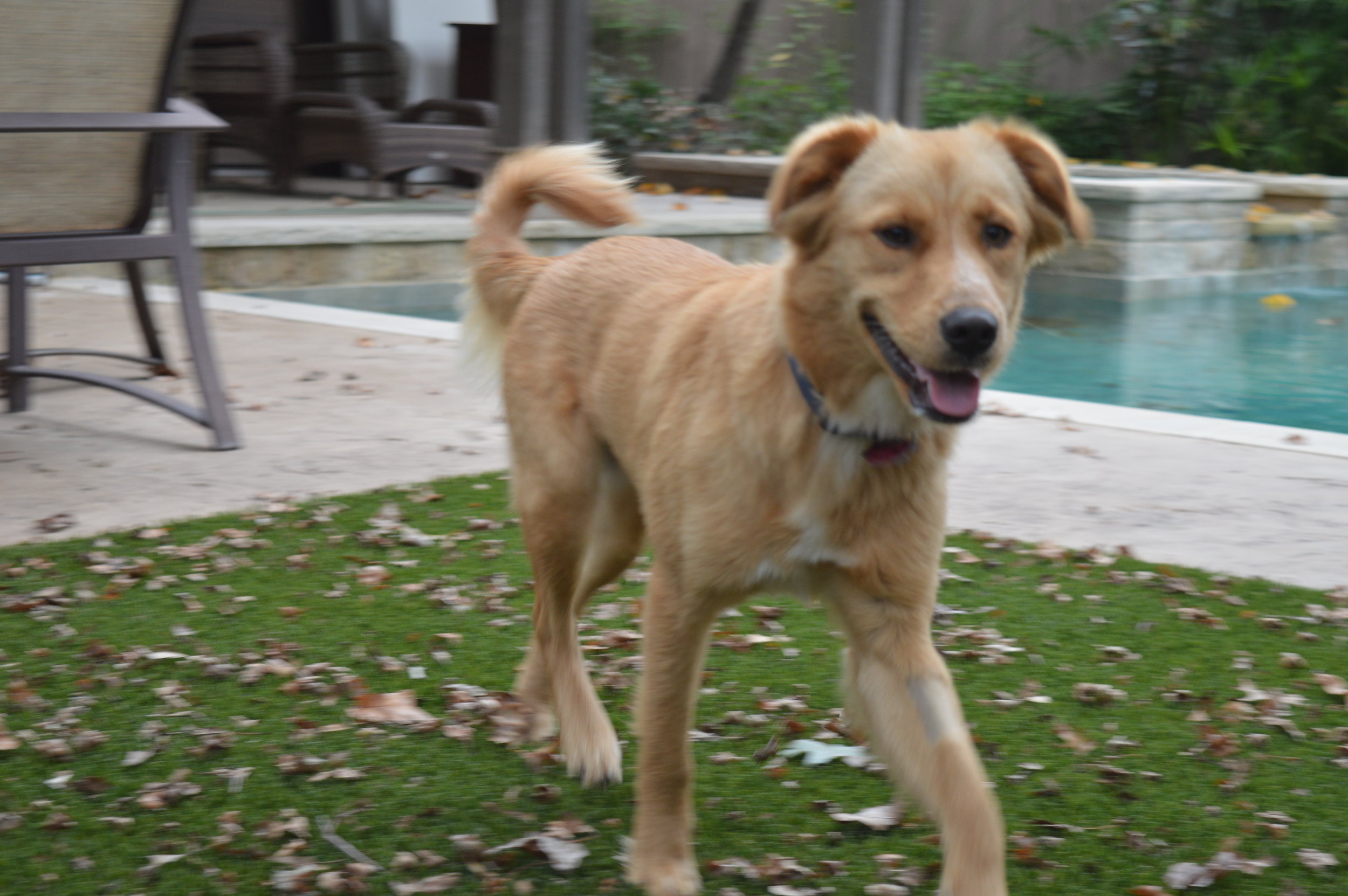 sold out
TILLY - 16-159 | F | 1 YEAR
Breed: Golden Retriever mix
Gender: Female
Age: 1 Year
Weight: 45 lbs
Height: Average
Medical/Other Notes: None
Click picture above for a much larger view.
Tilly was picked up as a stray by local animal control. She is brand new to GRRNT and we are just getting to know her. We will have information about her soon.
PROFILE
Tilly has only been in her foster home for a few days, but her foster parents already know she is very sweet, and would love to join you on the sofa and bed. She is crated at night and is content in her crate. Tilly was spayed recently, and she and has been good about leaving her stitches alone so she didn't have wear the dreaded cone of shame. So far she has not had any accidents in the house and seems to know when to go out. Tilly enjoys being outside, but she has a habit of looking for ways to escape. Her foster parents keep her on leash when she is out in the yard, because Tilly can squeeze through the type of wrought iron rail fence they have. Tilly is not a high energy dog so far, and seems to be more on the quiet side, but that could change as she gets more comfortable in her foster home.
Tilly likes everyone she meets, and doesn't have any fears or hesitations around anyone. She is good with other dogs, and wants to play. She is a consummate toy destroyer, however, and will tear toys into little pieces. She has been caught counter surfing, and her foster family is working on teaching her that is a no, no. She is a big cuddle bug, and loves to lie in your lap, and would sleep in the bed with you if allowed. She is a petite girl at only 38 lbs, so she wouldn't take up much room!
Tilly would enjoy having children of any age in her home. Even though she is good with other dogs, but she does not need a canine companion. She can self-entertain easily, and plays with herself quite happily. She also prefers human attention to canine. If there is another dog in her home, it should be her size or larger. She gets a little "too" friendly with the small dog in her foster home. Tilly really must have a securely fenced yard to play in. She thrives on being outside, and she needs to be able to go in and out readily (a dog door is ideal). She spends a lot of time outside enjoying the yard and fresh air. She needs room to run around and just "hang" outdoors. Her foster family finally closed their dog door at 9:30 one night so Tilly would stay in for the evening. Some dogs love water, she LOVES the outside. There is a pool at her foster home, but she shows no interest in swimming. Tilly does sleep in her crate at night, but she is not happy about it. She would really like to not be crated, but she still has some puppy behaviors and should contained when she not supervised. She loves her dog toys but she also likes pillows and blankets!
Tilly will really benefit from some basic training. Her foster family is already working on leash walking, and Tilly is learning that she needs to walk next to you. For being such a small girl she is very strong. If she sees a rabbit or a squirrel she could easily pull you along when she wants to chase them. She is VERY smart and will be easy to train. She does like to dig in the yard if not supervised, and thinks the patio furniture cushions are toys, but if she has dog toys and someone to interact with she can be redirected. Tilly is a sweet, cuddly little girl, and she will be a loving companion for some lucky family!