TREASURE -16-044 | F | 3 YEARS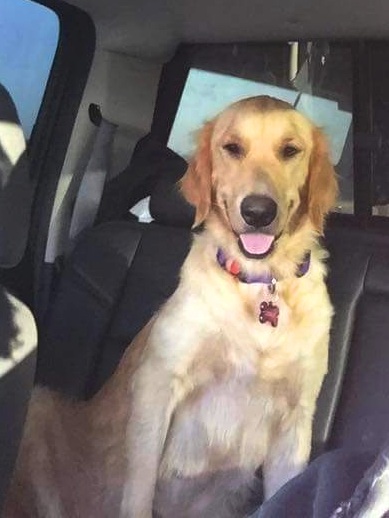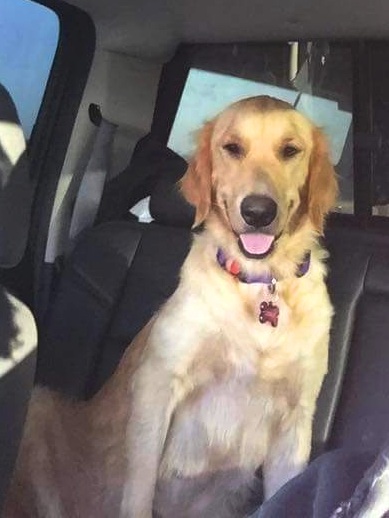 sold out
TREASURE -16-044 | F | 3 YEARS
Breed: Golden Retriever
Gender: Female
Age: 3 Years
Weight: 67 lbs
Height: Average
Medical/Other Notes:
Needs to be spayed - Done 8/23/16
Click picture above for a much larger view.
Treasure was turned over to animal control by her owner. She is an active, happy, young female, whose absolute favorite thing in the world is a ball. Treasure is settling into her foster home, and she still needs to be spayed. We will have more information about her soon.
PROFILE
Treasure is approximately 3 years old and came to GRRNT from a shelter. The original owners decided not to reclaim her and that was the beginning of a great new life for Treasure. Treasure is scheduled to be spayed the middle of August and is working on gaining some weight and getting her scratching, due to dry skin, under control.

Treasure does great in the car and would love to go with her new owners everywhere they go. Treasure also is happy to go in a crate and currently sleeps in her crate at night, not making a sound. Treasure is in a foster home where someone is home most of the time and she is always right under foot, which will be great in the winter to keep your feet warm. Treasure wants to be as close to her new owner, as possible, at all times.

When Treasure is dreaming of her new home she has some big dreams!!! Treasure would love to have a home where someone is home with her during the day and she is the only dog, so she can get all the attention which she craves. She gets along okay with other dogs, but can get pushy when it comes to getting love and sharing her toys, and not all dogs will be open to her bully behavior. Treasure really wants to be up on the couch and on the bed with her foster mom, but in her current foster home her foster mom is not letting her do this. Treasure loves the water and would love to have a pool in her new home. Treasure needs a home with NO cats. She is pretty well behaved for the most part, but will jump up on you sometimes and likes to see what is on the top of the kitchen counters! Treasure really needs someone who is willing to do some training with her and take her through at least a basic training class. This should help her gain some confidence and help her become the best dog she can be.
Treasure is a beautiful girl who just needs her very own family to bond with. She will excel in training classes and will love joining her family in all their activities.
UPDATES
9/20/2016
Miss Treasure is living up to her billing, as an active, play all day dog, if she could just get those tennis balls to come down off the mantle! She's been staring at them for quite awhile.