TUCKER - 16-136 | M | 8 YEARS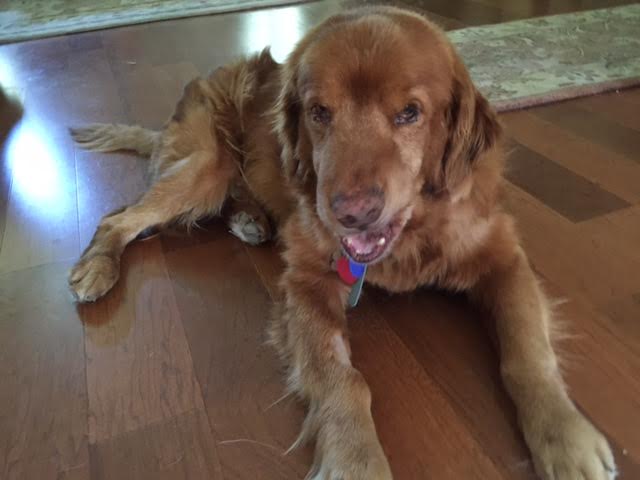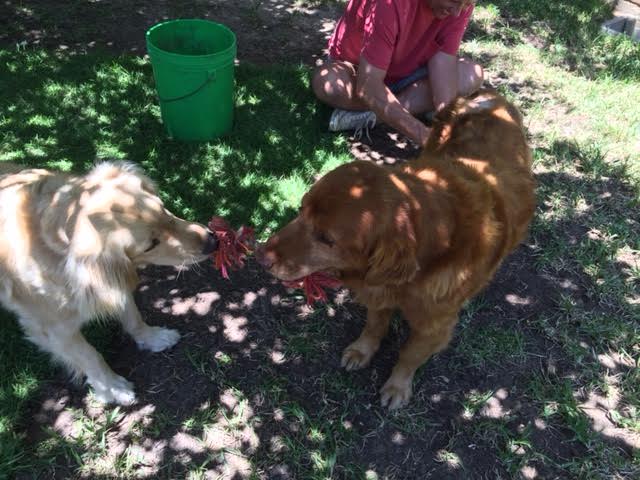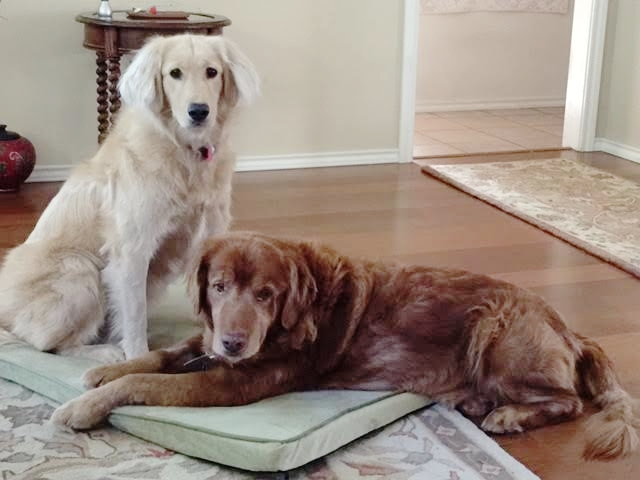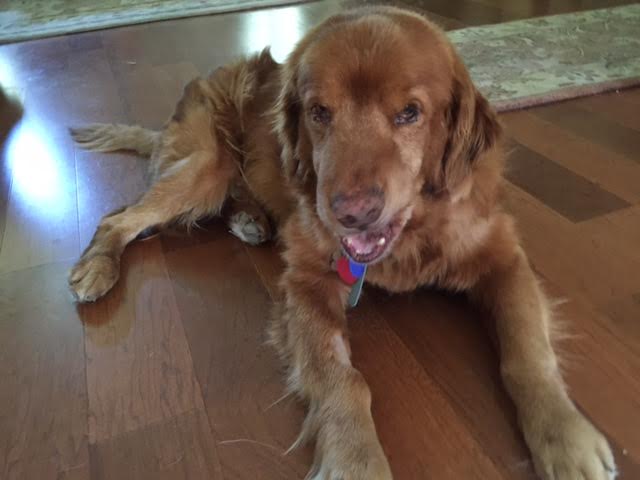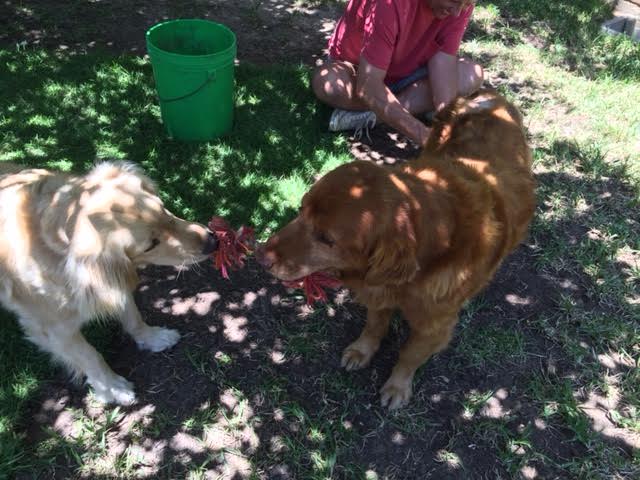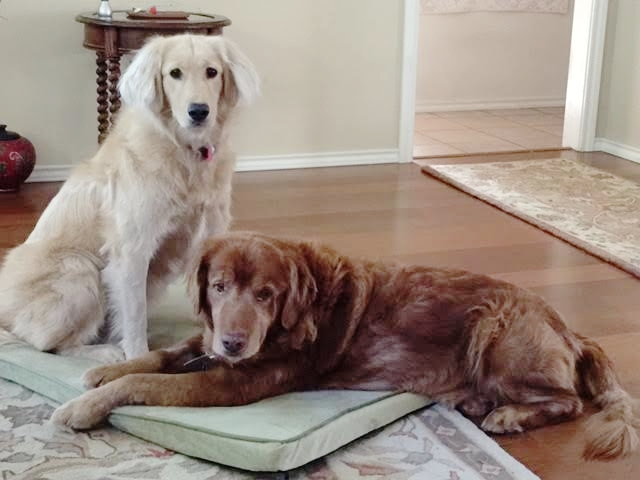 sold out
TUCKER - 16-136 | M | 8 YEARS
Breed: Golden Retriever
Gender: Male
Age: 8 Years
Weight: 60 lbs.
Height: Average
Medical/Other Notes:
Recently neutered
Had skin tag growths removed from his face
Coat loss and skin irritation
Click picture above for a much larger view.
Tucker was found, along with Magic, out on a country road. Attempts to locate his owner were not successful. He was probably on the streets for an extended period as evidenced by his weight loss, erratic blood chemistry and severe skin condition from insect bites.
PROFILE
Tucker is a quiet, sweet-natured and gentle boy. He has some basic training, and is completely house-trained. He loves to go on adventures, and will walk on a slack leash while staying on the path. He is fine with the crate and rarely barks. Tucker is seen most of the time carrying an object in his mouth. He will bring it to you and whimper when he needs to go outside or it's time to eat. His younger canine foster sibling taught him how to play tug with the objects; he now wins most contests.
Tucker loves to be with his foster family and wants to be in the middle of all the activity. Most of the time he lies on the carpet, but he loves to be petted and will reward you with kisses. Foster mom's grandsons came to visit, and Tucker loved the children and was very gentle with them. While he is welcoming to visiting children, Tucker will be happiest in a quiet home with someone who can be there with him at least part time. He does well in a home with other dogs, but there should be no cats in his home.
Tucker was recently neutered and had some skin tag growths removed from his face. He is recovering nicely from surgery. His blood chemistry has normalized, and he has even gained 10 pounds. His skin irritation seems to have disappeared, but his coat is still growing back where they treated the skin issues and cut out the mats.
This charming gentleman will make someone a wonderful companion.