WRIGLEY- 16-131 | M | 2 YEARS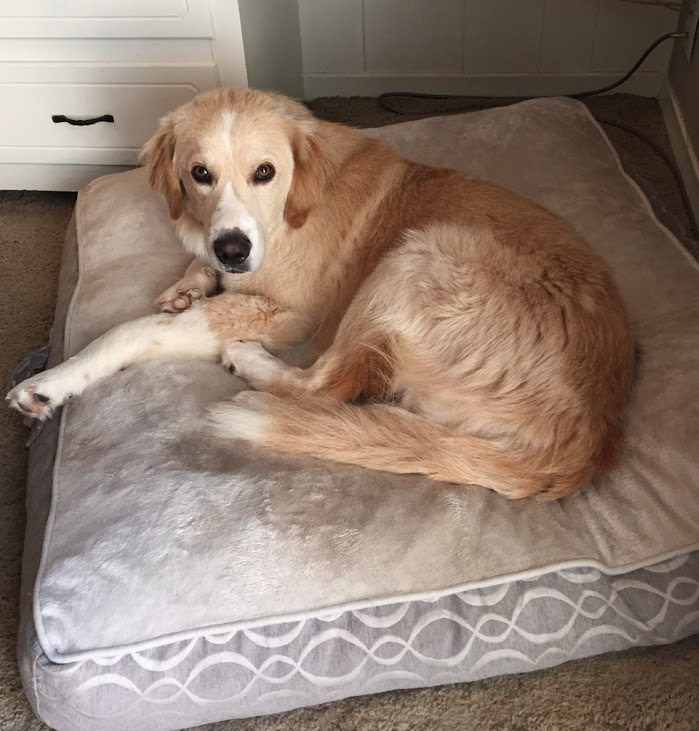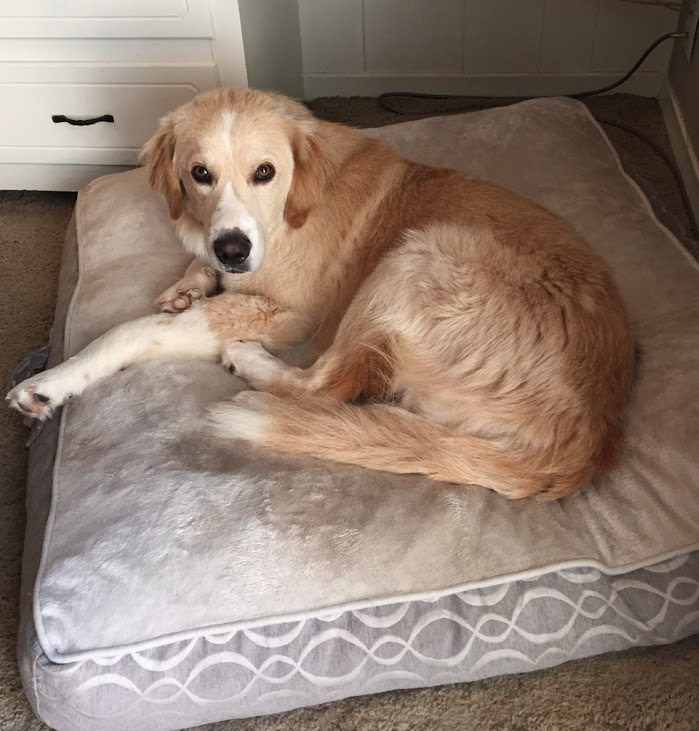 sold out
WRIGLEY- 16-131 | M | 2 YEARS
Breed: Golden Retriever Mix
Gender: Male
Age: 2 Years
Weight: 52 lbs
Height: Average
Medical/Other Notes:
Needs to be neutered - done 6/27
Has kennel cough - recovered
Share
Click picture above for a much larger view.
Wrigley was picked up as a stray by local animal control. He is currently staying at the vet to recover from kennel cough. Wrigley will be available for adoption after he recovers and has been neutered.
PROFILE
Wrigley is a very sweet, cute and busy young boy. He loves to play with toys and the other dogs in his foster home. He is a very friendly dog who is pretty good with children. Although at times he does get a little too excited at first and will jump with his enthusiasm. We are working on that and feel sure he will break that habit soon. Wrigley is completely house trained and knows basic commands. He will do just about anything for a treat!
At times, Wrigley will become a bit over-excited playing with his foster Goldens, as is common with a young dog, when they are ready to stop and he isn't quite yet. He does respond very well to a little "time out" behind a baby gate though. He will stand by the back door when he needs to potty, and he loves to watch out the front window at people walking their dogs, and has a lot to say to them. Wrigley loves to go for walks and is getting used to riding in the car and doing very well with that. He didn't like car rides at all when he first came to his foster home.
Wrigley loves to explore in the backyard. The first few days in his foster home, he found a spot in the gate that he "thought" he could escape from and would try every time we were out in the backyard. As he has become more comfortable in his foster home, he doesn't seem interested in trying to escape. It will be very important in his forever home that the backyard is very secure and he is watched while he is outside, at least in the beginning.
Wrigley is a very good boy! He will be a great addition to a family or person who is willing to give him the attention he deserves.
Currently Wrigley is recovering from kennel cough, and once he is well he will need to be neutered. He will be ready to find his new family in a few weeks. (6/9/2016)
UPDATE
6/27/2016
Wrigley was neutered today, and will be ready to find his forever family in 10-14 days.