Volunteer at GRRNT
As you can imagine, a rescue organization like ours relies on the time and talents of many, many volunteers, and we're always eager to welcome new Golden Lovers to our group! There are a number of volunteer opportunities that members can help with. Below are some of the volunteer opportunities currently available. If you have special talents or ideas for helping that are not included below, please let us know what you'd like to do by filling out our Volunteer Application. If you are ready to Foster or looking for more information, please fill out our Foster family application.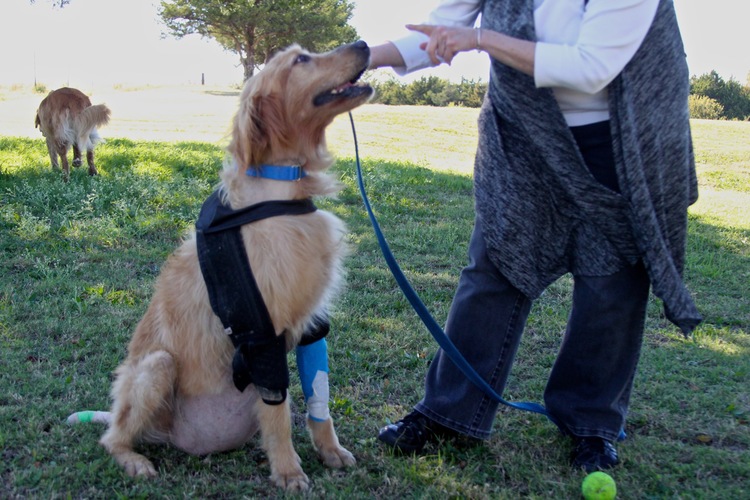 Assessment
This is the initial evaluation of a dog before it is brought into our program. Training is required.
Foster Care
Foster families provide temporary care for rescued Goldens who have been accepted by GRRNT Intake Coordinators for placement. Foster family responsibilities include: obtaining necessary veterinary care (all veterinary costs are covered by GRRNT), providing a loving family environment for their foster dog, providing basic manners training when necessary, and working with our Adoption Coordinator to find the perfect Adoptive Family match for their foster dog.
Dogs are usually in foster care approximately two to three weeks, longer if medical or behavioral issues are involved that need to be addressed before placement. As a foster family, you decide when and which dogs you are willing to foster – many foster families have preferences (i.e., age, sex, etc.), and that's just fine! Foster training and a special release form are required.
Pet Sitting
GRRNT provides pet sitting services to GRRNT members and former adopters that helps raise money for the rescue. We are always in need of volunteers who would enjoy having a Golden in their home for short-term stays.
Transport
Transport volunteers provide transportation (and occasionally overnight foster if necessary) for rescue Goldens who are on their way from a surrendered home or shelter to their foster home, or maybe on their way from their foster home to their new Adoptive home! Many of our transport needs are short (under 30 miles), but since we do cover North Texas, there may be times that a transport may be a longer distance. But remember, miles are tax deductible!
Home Visits
Home visit volunteers provide home visits to applicants as a part of GRRNT's approval process. During home visits, our volunteers spend time getting to know the family by discussing their home environment, expectations, and assessing the safety and comfort of the home for placement of one of our Goldens. The family's preferences and restrictions are discussed in order to help the foster families make appropriate decisions regarding the placement of our Goldens.
Fundraising
Come help us continue our mission! To be able to meet the financial needs of the dogs we rescue we need to do many fund-raising events. We also need to be at as many Meet & Greets, and other organization's pet events as possible to get our rescue's information out to the public. Fund Raising volunteers give their time by planning and helping at these events. Our biggest fund raiser is our annual picnic and this event takes dozens of dedicated people as well as the picnic chairperson to lead this effort.
Get Started Today!
In addition to the opportunities listed above, we always have the need for your help or special talents in other volunteer activities such as graphic arts, clerical support for making brochures, photography, doing voicemail duties for a month or public relations. Check out the 60+ Ways to Help GRRNT for more ideas (click here)!
We'd love to have your help in one or all of the areas listed above, and we'd love to know if you have other special talents that you'd like to share with us!
Please fill out the Volunteer Application (click here) so that we can get you started!
If you have sent in a volunteer application our coordinators strive to reply to you within 48 hours. Please check your spam/junk email folders because the email will not come from volunteers@goldenretrievers.org but from the individual coordinator's personal email based on what you are interested in. Thank you!